Ah 60% keyboards, this tiny form factor is fantastic for gaming.
Its small size with leaves more room for gaming mice to move on your desk, which is especially important if you use low sensitivity for FPS games.
The 60% size is a little more niche, there are only a handful of keyboards that I feel are suitable for recommendation, our top 6 60% keyboards covers most use cases and preferences someone might have.
Want arrow keys? Check out our best 65% keyboard picks.
Best 60% Overall – Wooting 60HE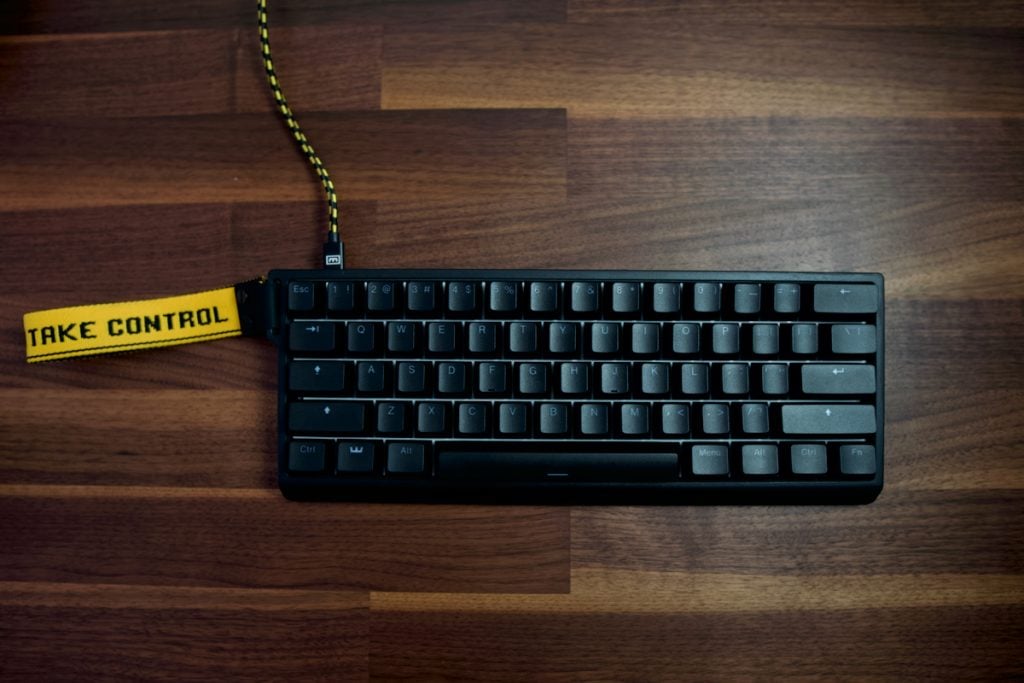 Connectivity: Wired | Switches: Gateron Lekker | Keycaps: PBT | Wrist Rest: No
The Wooting 60HE is just the dominant gaming keyboard right now, so it shouldn't be any surprise that it's our best 60% pick.
Super low latency, crazy fast switches and unique features like rapid trigger makes this keyboard stand apart.
If you're looking for the max competitive edge, this is the 60% you look at.
Read our full Wooting 60HE review
See our fastest keyboard picks
Runner up 60% – Steelseries Apex Pro Mini Wireless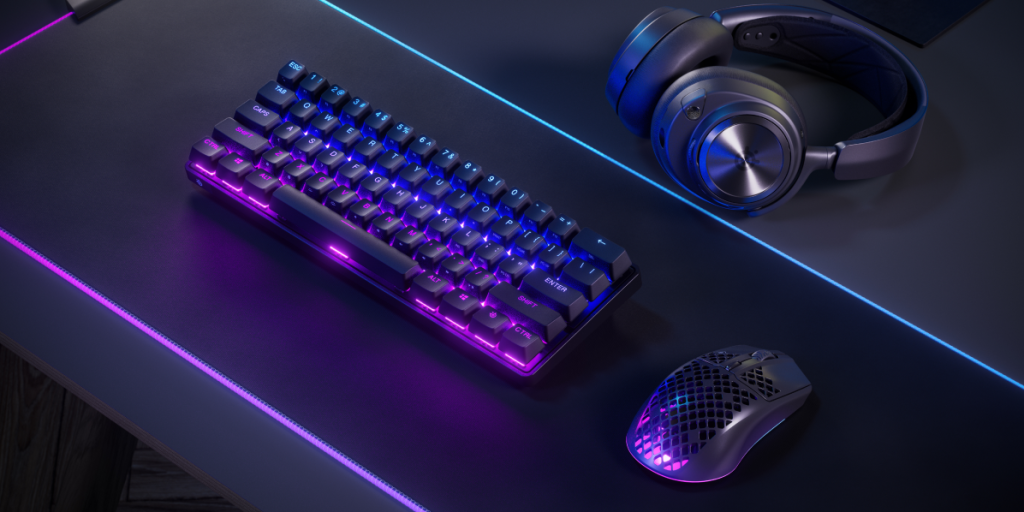 Connectivity: Wireless | Switches: Hall Effect | Keycaps: PBT | Wrist Rest: No
If you want a more mainstream brand or a wireless gaming keyboard, the Steelseries Apex Pro Mini Wireless is our runner 60% pick.
While it doesn't have quite the top speed that the Wooting has, it gets pretty close. The Apex Pro Mini even has its own version of rapid trigger.
Unless you're really looking for wireless, the Wooting 60HE has this keyboard beat for a lower price. But the Apex Pro Mini is probably the best wireless gaming keyboard out right now.
Read our full Steelseries Apex Pro Review
Best Typing Experience – Keychron Q4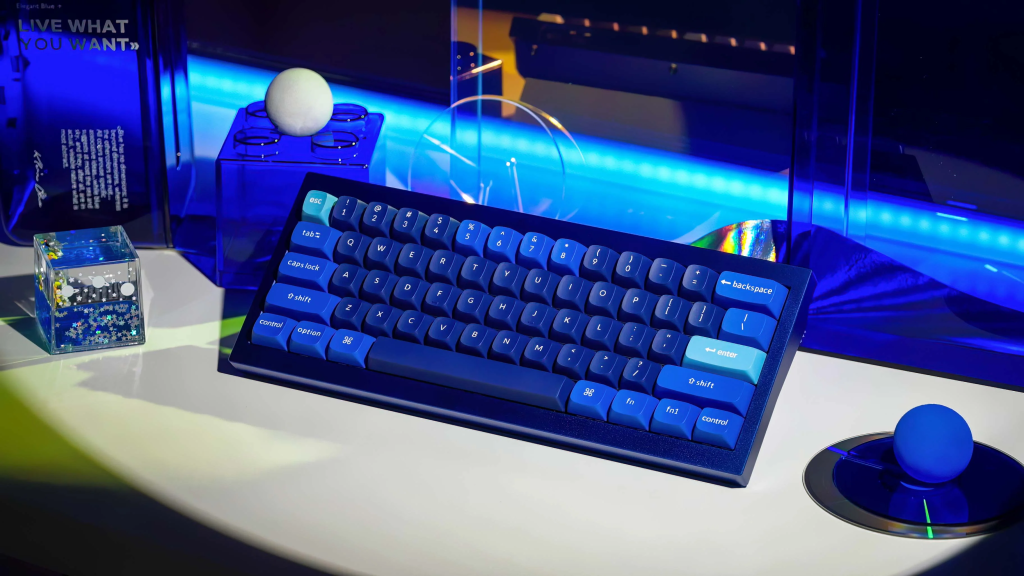 Connectivity: Wired Wired | Switches: Gateron G Pro | Keycaps: PBT | Wrist Rest: No
The Keychron Q4 is for gamers that still want a really good typing experience.
There are no real gaming specific features other than the 60% form factor. The Q4 is just a really great feeling keyboard with respectable latency.
It's really well built, has hot swappable sockets and is infinitely customizable with QMK.
If you're not in the sweatiest tier of gaming and want a more balanced approach, the Q4 might be your keyboard of choice.
Best Upper Mid-Range 60% – Razer Huntsman Mini Analog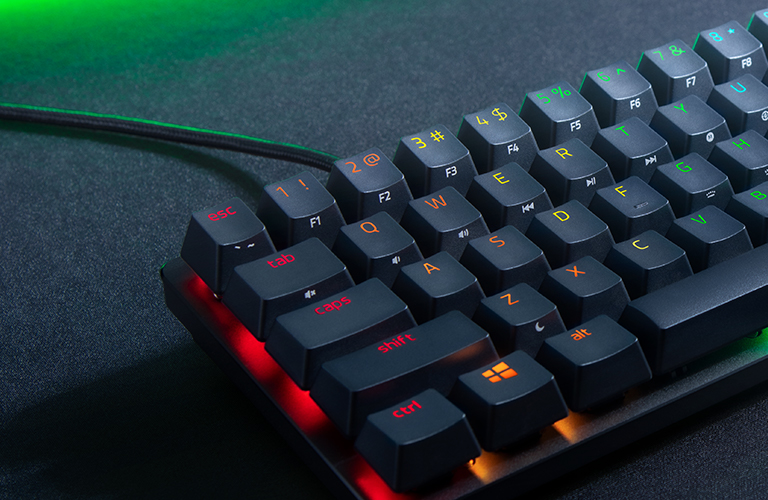 Size: 60% | Connectivity: Wired | Switches: Razer Optical | Keycaps: ABS | Wrist Rest: No
The Razer Huntsman Mini Analog is slightly more affordable than our top 2 picks, but still delivers adjustable optical switches.
The Mini Analog falls short by not being as flexible with their actuation system. The range for actuation and double trigger are smaller by quite a bit compared to the Wooting 60HE.
The Razer Huntsman Mini Analog also just sounds a little bit more hollow and cheap compared tot he top pic.
See our best Razer keyboard picks
Best Mid Range 60% – Anne Pro 2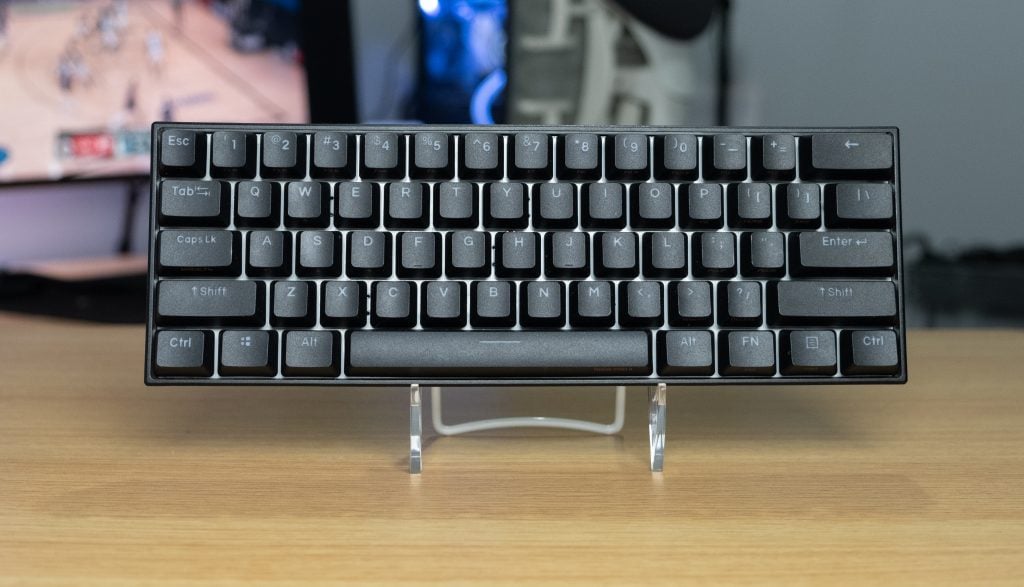 A Reddit favourite. The Anne Pro 2 is a solid 60% keyboard that offers a wireless option in case you want to rid yourself of messy cables on your desk. Unfortunately, the wireless mode isn't input lag free like it is on gaming controllers, so I would avoid playing competitive games with it in wireless mode, luckily, the wired mode is low latency.
Connectivity aside, the Anne Pro 2 has solid build quality, good stabilizers and a generally good typing experience. The value is off the charts for the Anne Pro 2 at its price point.
The software for the Anne Pro 2 is far better than my expectation, allowing for deep key mapping and layers on the Anne Pro 2, making the 60% layout even more functional for your preferences.
Best Budget 60% – Royal Kludge RK61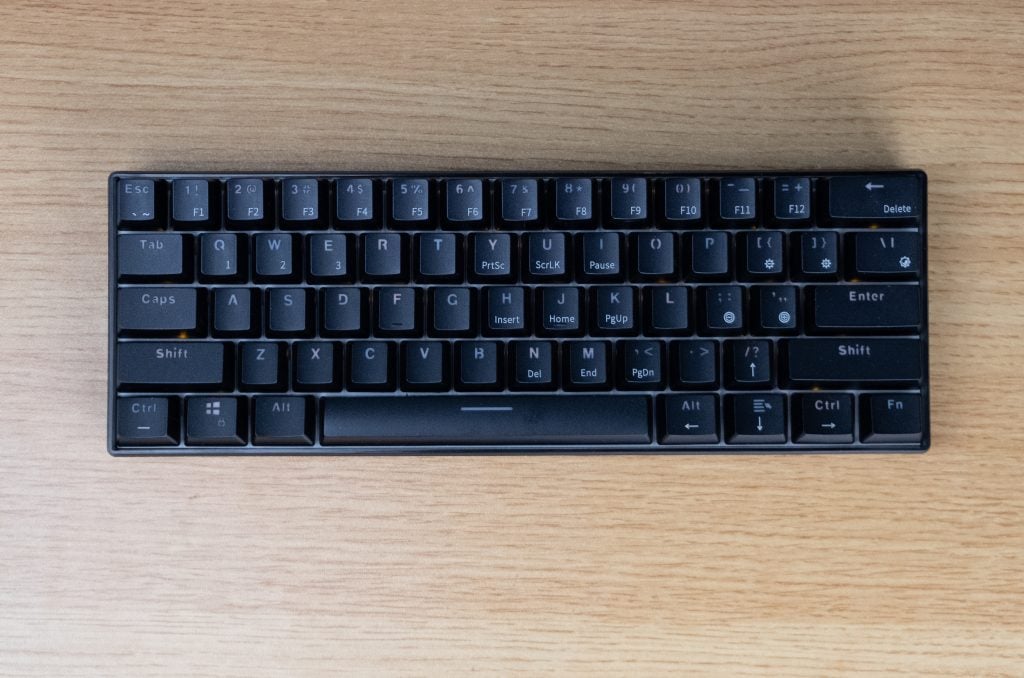 The RK61 is our super budget pick coming at under $50 USD. For this price, you get a wireless mechanical keyboard with multiple switch options in a 60% form factor. While this keyboard won't blow any minds, it's pretty incredible value for a budget gamer looking for a 60% keyboard.
The RK61 even offers bluetooth connectivity with multiple devices for extra flexibility. The keyboard itself is mediocre, the keyboard is built well enough, the feel of the switches and stabilizers is only okay, but you can't ask much at this price point.
---
What is a 60 % keyboard?


A 60% keyboard does away with all function keys, arrow keys and numpad, leaving a much smaller footprint horizontally and vertically.
The keys that are not present physically on the 60% layout are usually accessible through a function layer. For example, most 60% keyboards have the F1 key under fn+1.
Check out our post on keyboard sizes to see how 60% keyboards compare.
The Pros and Cons of a 60% keyboard
Benefits of a 60% keyboard
The big benefit of 60% keyboards is its diminutive width, leaving more room for the mouse and generally creating a better ergonomic posture for gaming. Because of its narrower width, gamers are more easily able to position their keyboard in the most comfortable position for them.
60% keyboards are also great for people with limited desk space and are great for packing into a bag for travel.
I also think 60% keyboards look really good with its more symmetrical layout design.
Drawbacks of a 60% keyboard
Keys that are not immediately available on the surface can cause some decline in productivity, it'll take some while to get used to not having function or arrow keys right there if you use them heavily.
This is the main drawbacks, no dedicated arrow keys, if you're a heavy numpad user, or play games that use the F keys or arrow cluster heavily, it might be a very tough transition to hit those binds through a layer.
Fewer total keys means fewer options for key mapping as well.
How we tested
Like any of our other tests, we played a crap load of video games. 60% keyboards are especially suited for FPS games, giving much more room for the mouse to move. We played Valorant, Apex and Modern Warfare the most, for good measure, we played Dota 2 as a more keyboard intensive game.
On top of performance we're looking for ergonomics while playing, key feel and durability if we happened to hammer on the keys a little more than usual.
In addition to play testing, we did a ton of research, scouring reviews both professional and on social media to get a general sense of how people felt about their keyboards. Any keyboards that had major quality issues were out of the running.
What we're looking for in 60% boards
60% are more gaming focused, but we generally look for the same things we look for in the computer keyboard:
Performance
Switches and feel
Build quality
Size and design
Keycaps
Features
Based on the above factors, price and availability, we made our recommendations based on what we think most gamers are going to like.
We've picked keyboards that are widely available, it doesn't help if we choose keyboards from limited run group buys or drops. As new 60% contenders come out, we'll give them the good ol' review and consider them for the best list.