There are so many good gaming mice out there, picking just one as your weapon of choice can be a tough task. Mice have improved so much to the point where all of them perform quite well and wireless is just as good as wired. The most important things to a mouse are its shape, the button layouts for the games you want to play and just overall good foundational tech.
I've personally reviewed and tested hundreds of mice at this point, and I play everything so here are my best mouse picks by use case. If you're looking for a specific category of mouse take a look at some of my other best mouse lists.
Quick Picks
Best Gaming Mouse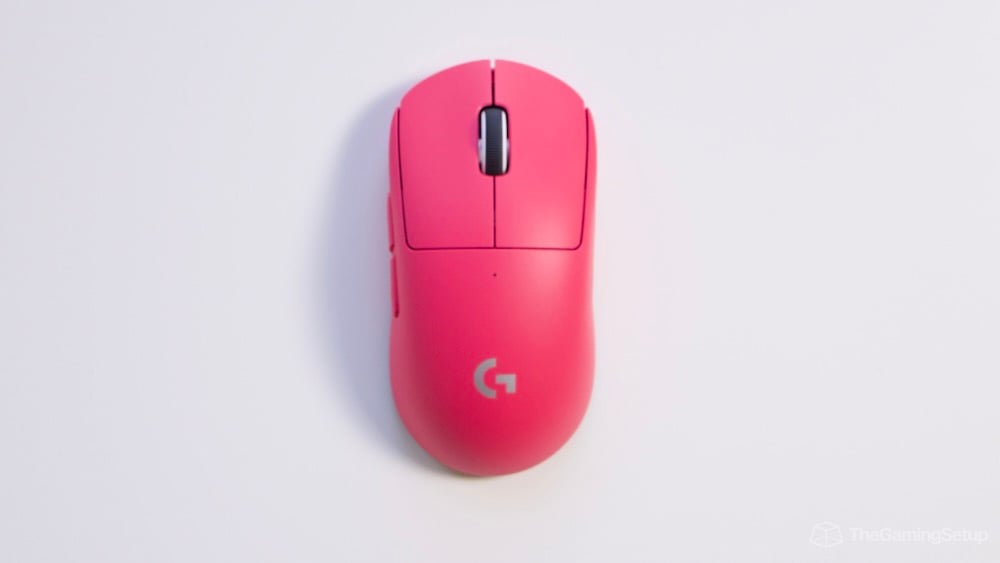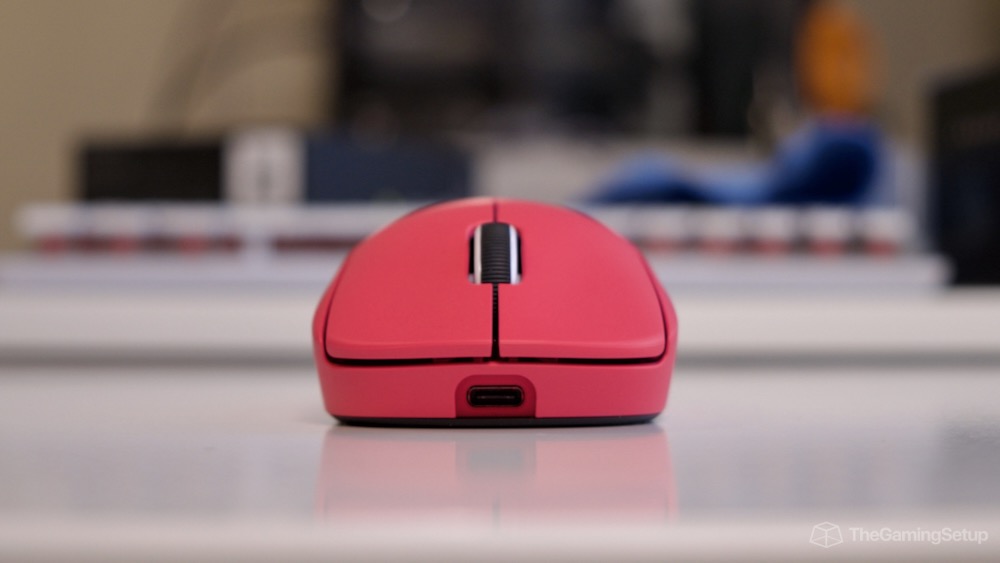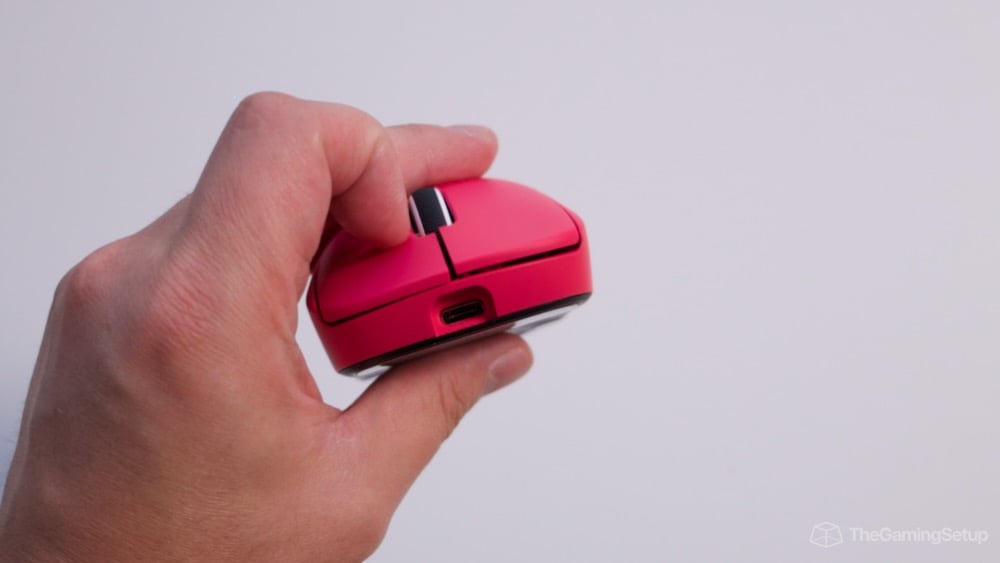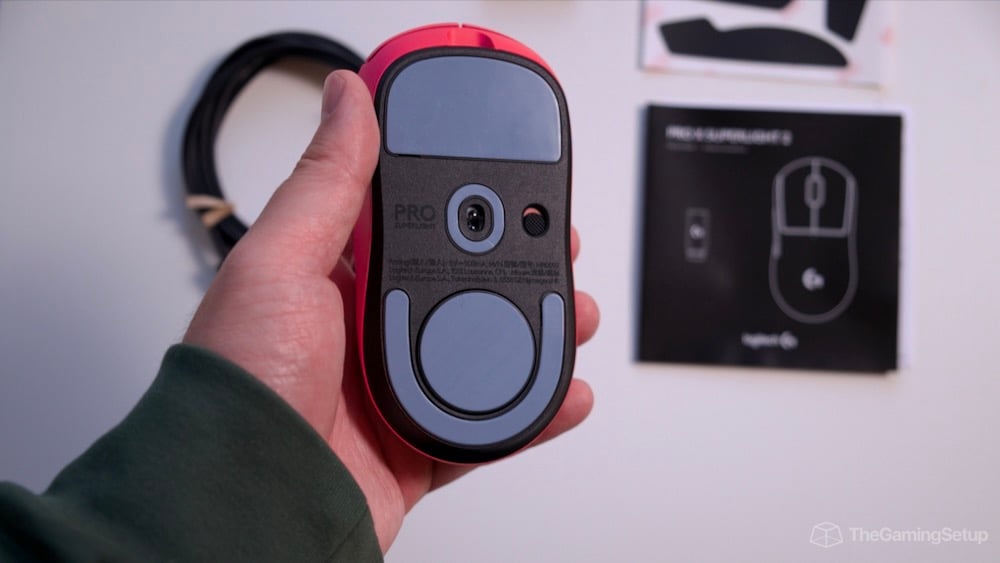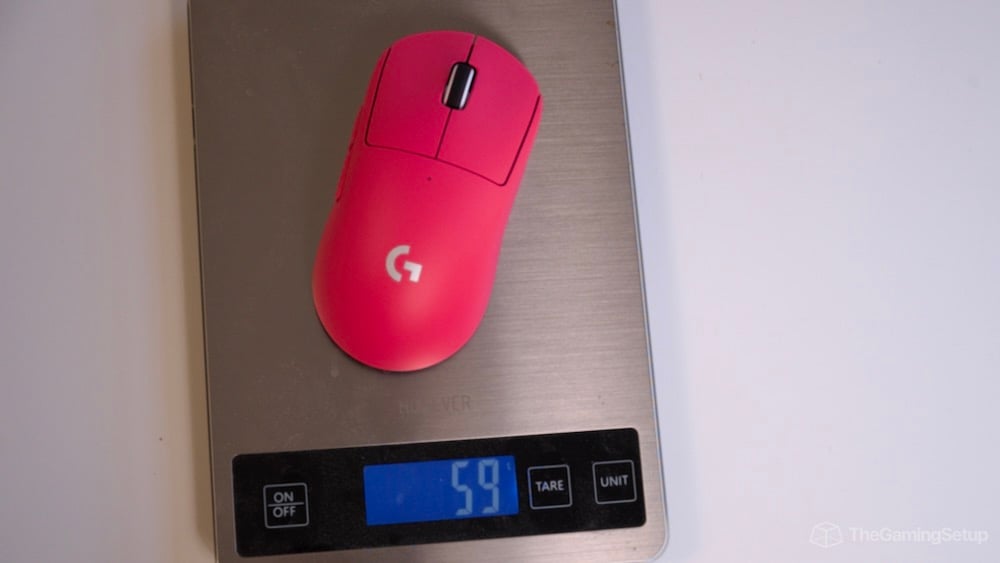 Logitech G Pro X Superlight 2
Pros
59 grams
Optical switches
Low latency all around
Still one of the most compatible shapes
Cons
Increased button stiffness might be worse for click spamming
Weight: 59g
Shape: Ambidextrous
Buttons: 5
Battery: 90h
DPI: 32,000
Polling Rate: 2000Hz
This is the mouse for most people, a do-everything mouse that fits a lot of grips. There are just too many people that find this shape comfortable and well suited for their hands.
Now that the Superlight 2 has upgrade its internal tech with optical switches and a 2K sensor, Logitech has eliminated the main knocks against this mouse. This mouse is light, should be durable and the shape works for the most amount of people, it's hard to go wrong unless you have specific grip or gaming needs.
The switches on this mouse are now heavier, so if you're looking for a lighter click for MOBAs you could look at its predecessor, the G Pro X Superlight 1. The ambidextrous egg/potato shape mouse is crowded, so take a look at our honourable mentions for some alternatives.
Read our full Superlight 2 review
The Viper V2 Pro is pound for pound (I guess gram for gram) just as advanced a mouse as the Superlight 2 and has a strong claim to best overall mouse as well. The only tie breaker for me was shape, I think the Superlight 2 just has a better shape for most gamers.
That being said, if you know you like flatter mice, and don't need the palm support, the Viper V2 Pro is a killer mouse with all the best tech and proven performance. If you're a strong claw or finger tip gripper this might be your best mouse.
Read our full Razer Viper V2 review
Best Large Mouse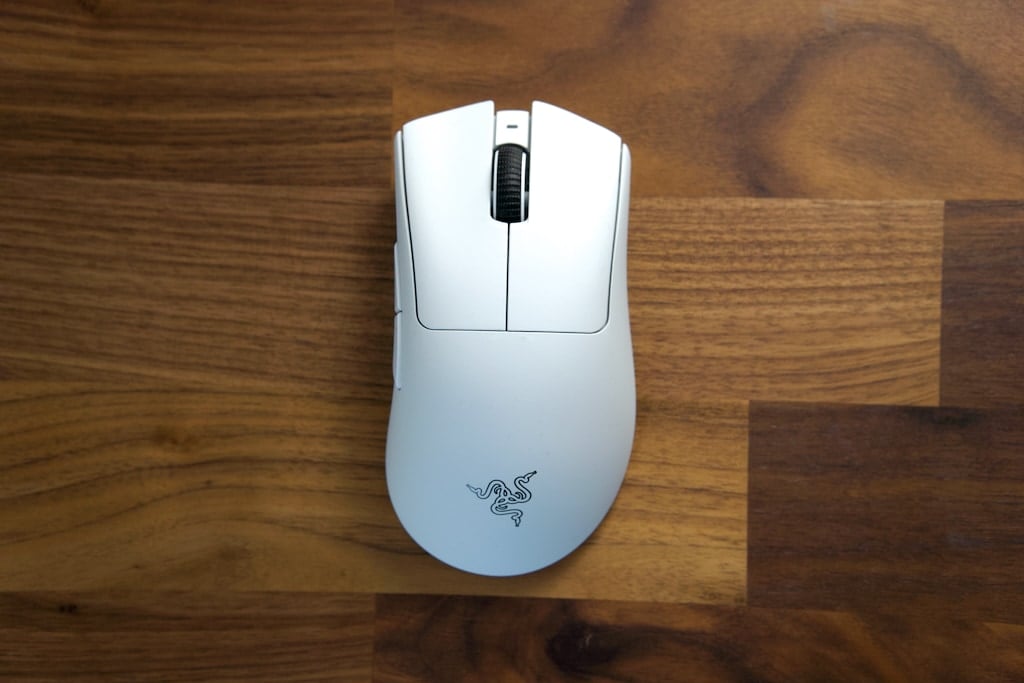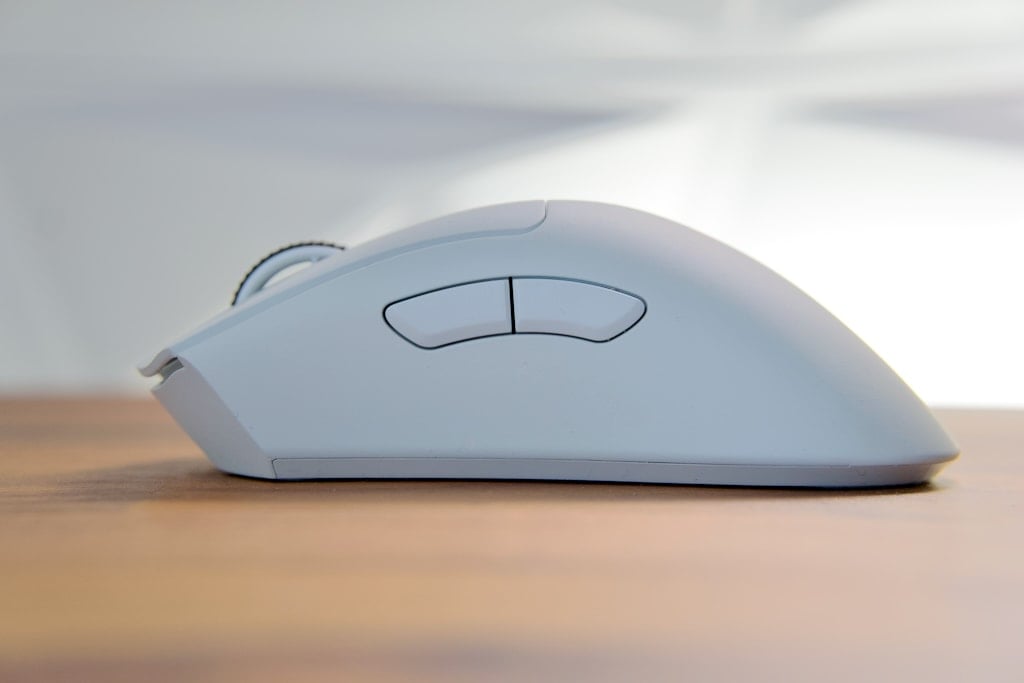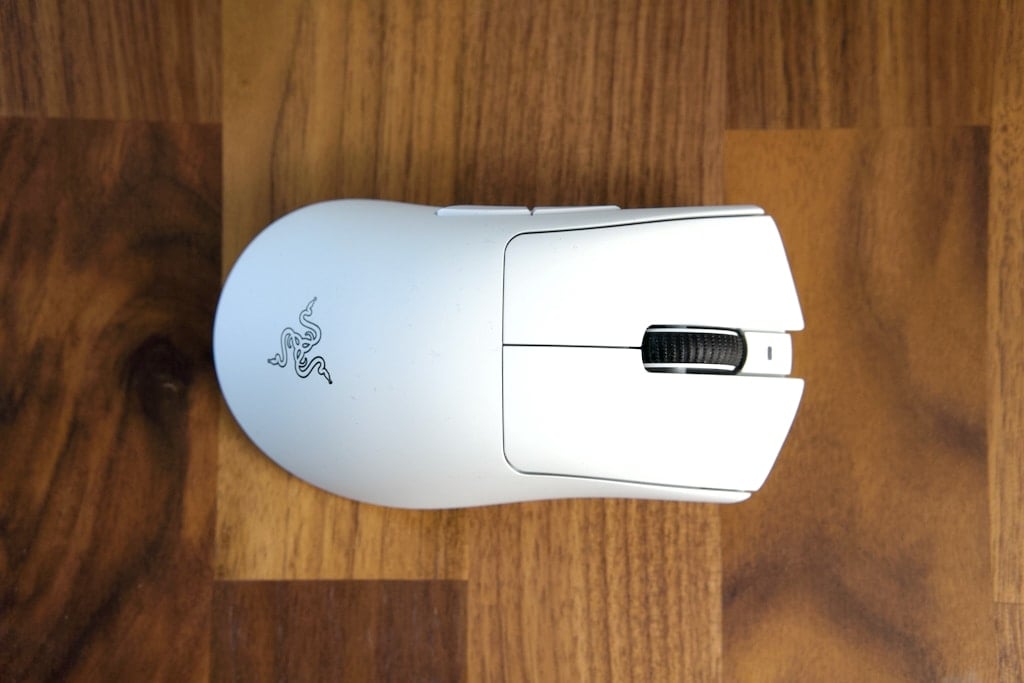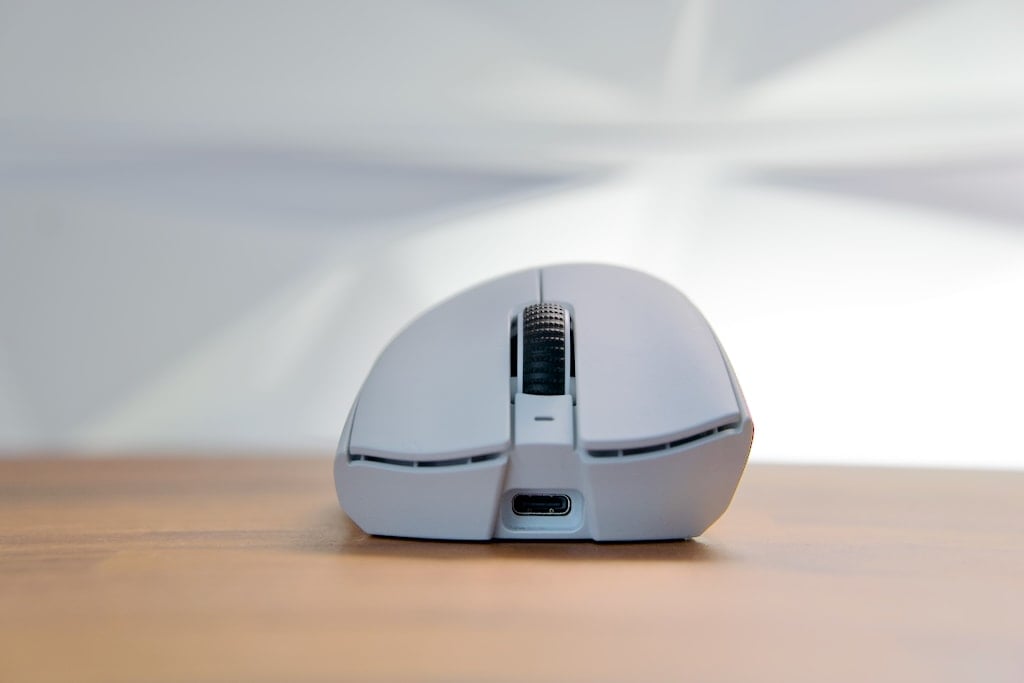 Razer DeathAdder V3 Pro
Pros
Light and crispy buttons
Flawless sensor with good latency
Excellent build quality
Comfortable shape for ergo enjoyers
Cons
Made for larger hands so not for everyone
No charging dock support
Weight: 64g
Shape: Ergonomic
Buttons: 5
Battery: 90h
DPI: 30,000
Polling Rate: 4000Hz (w/ dongle)
The DAV3 Pro has the same internals as the Viper V2 Pro but in a comfy and large ergonomic shape that feels like coming home.
This is firmly the best large ergo on the market right now, maybe until a refreshed G703 comes out (Logitech please). It's shockingly light, feels great in the hand and has proven performance.
Read our review of the Razer DeathAdder V3 Pro
Best Mid-Range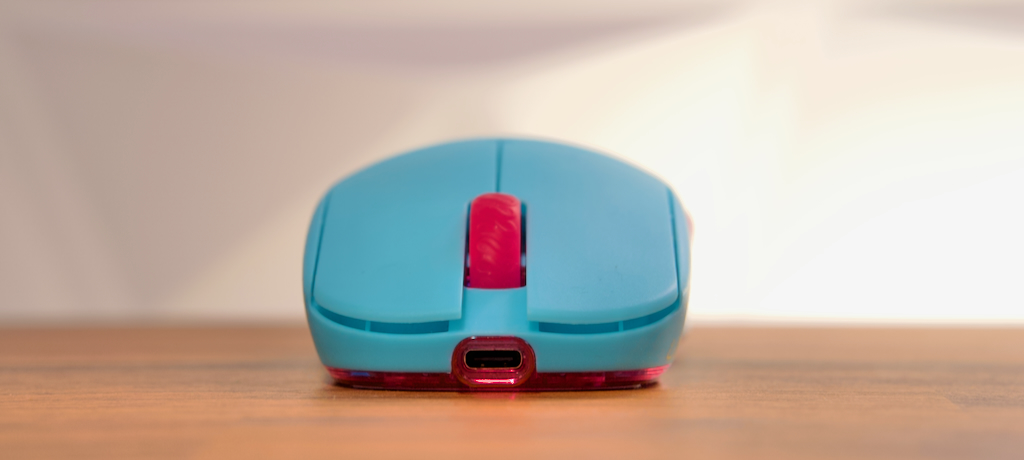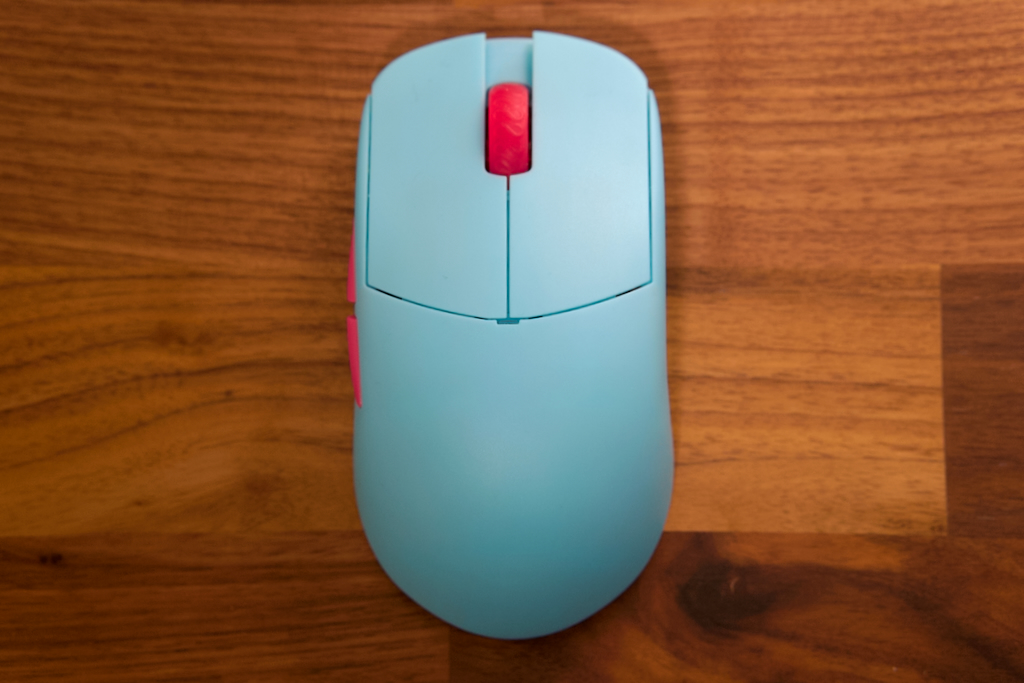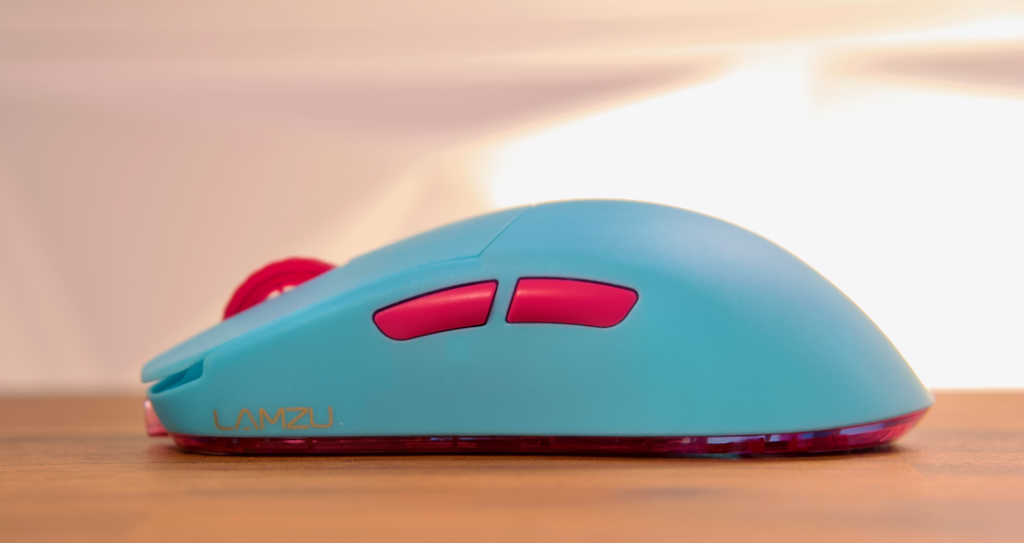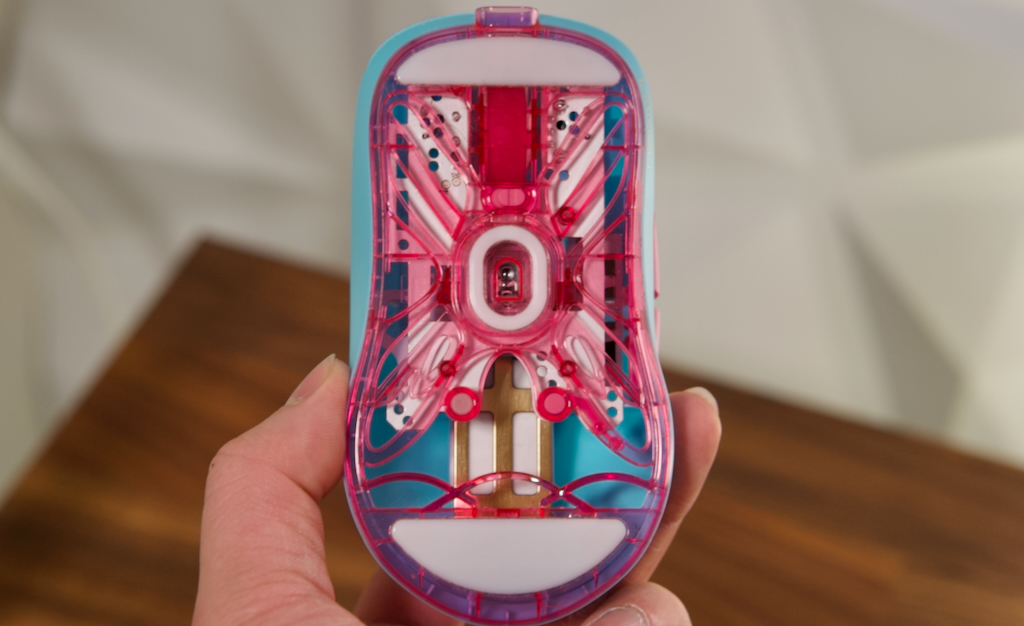 Lamzu Atlantis OG V2 4K
Lightweight at 55g
Pixart 3395 sensor
Smooth PTFE mouse feet
Excellent left and right clicks (Huano 80m - blue shell pink dot)
Priced at $90
USB-C charging and connection
Gives extra pair of mouse skates and side grips
Lots of post travel on side buttons
Slight flex on side shell
Weight: 57g
Shape: Ambidextrous
Buttons: 6
Battery: 70h
DPI: 26,000
Polling Rate: 4000Hz (w/ dongle)
If you're not looking to spend top dollar for a gaming mouse, there are a lot of mid-range mouse options that feature the great Pixart 3395 sensor, my favourite is the Lamzu Atlantis. This mouse has the best overall shape for claw grip and fingertip grip with the mini version. The build quality and reliability has been strongest with Lamzu compared to other mice like the Pulsar X2 Wireless. The HyperX Pulesire Haste 2 is another great option if you don't want to wait for overseas shipping.
Really, the only thing you're missing from the best overall mice are optical switches, and perhaps a better track record of supporting with warranty, and software ecosystems I guess. Otherwise, you're getting a lot of value by going mid-range.
For those that are looking for a mid-range palm or ergo 3395 mouse, the Vaxee Zygen NP-01S is a great option, as is the Pulsar Xlite V2 Wireless for ergo.
Read our review of the Lamzu Atlantis
Best Multi-Genre with Buttons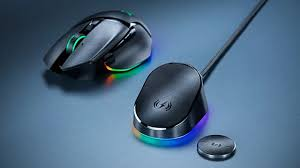 Razer Basilisk V3 Pro
Pros
Great build quality
Low click latency
11 customizable buttons
Awesome performance
Has dongle storage
Cons
Heavy and bulky
Not as well suited for FPS
Weight: 112g
Shape: Ergo
Buttons: 11
Battery: 90h
DPI: 30,000
Polling Rate: 4000Hz (w/ dongle)
The Basilisk V3 Pro is perfect for gamers that don't care too much about weight and need a ton of mappable buttons. It'll still be quite good for FPS but it can play basically everything else to peak performance, especially handy for MMO and MOBA games with all of its buttons.
The Basilisk V3 Pro also features a free scroll wheel, allowing for fast scrolling when needed.The Basilisk edges out the G502 because it packs better tech, more durable optical switches, wireless charging, and a ton of RGB while keeping the same G502 shape with 11 buttons of customizability.
If you don't need the wireless, the Basilisk V3 at $70 USD is a great wired version of this mouse.
Best MMO Mouse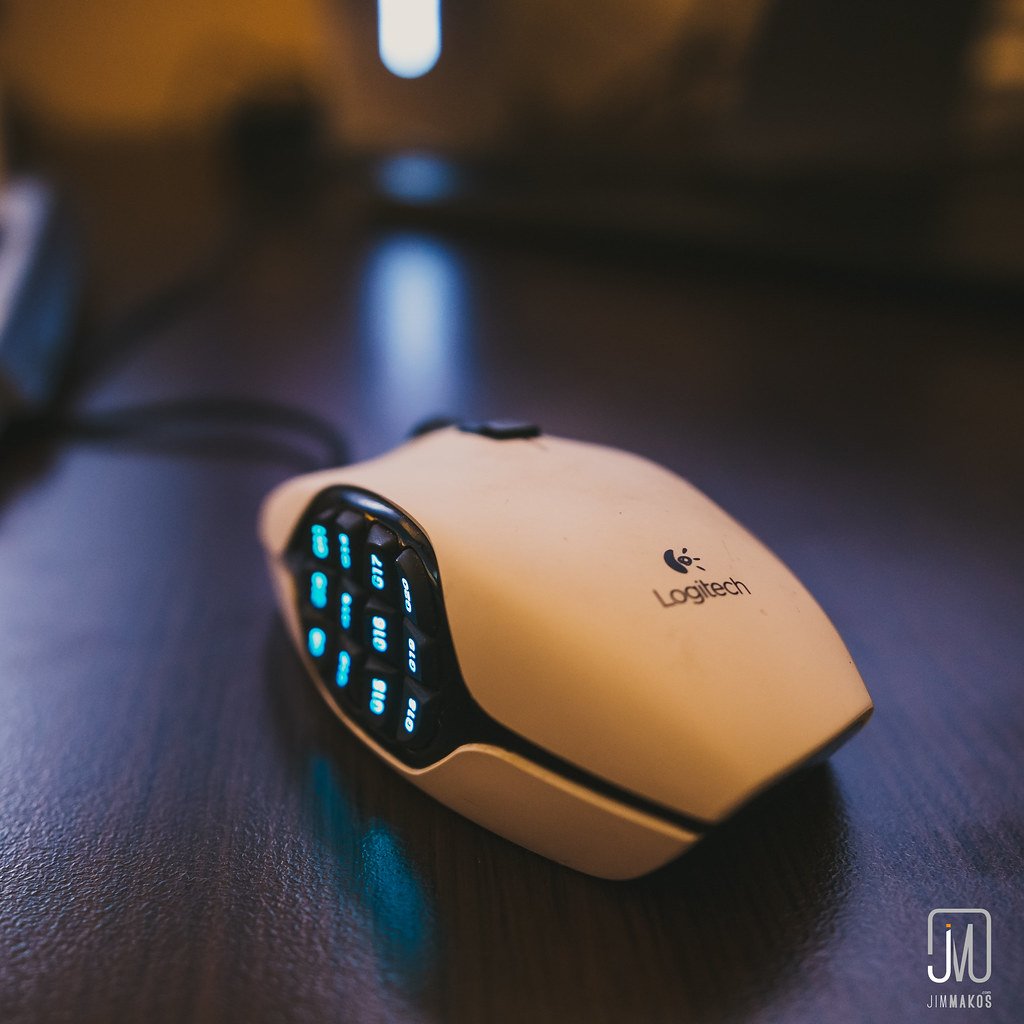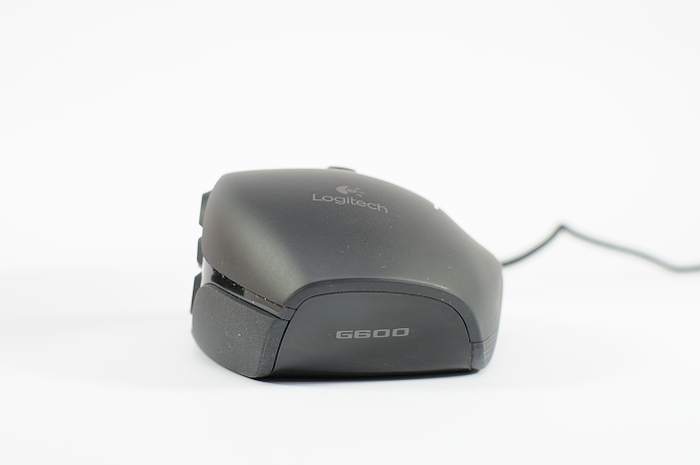 Logitech G600
Pros
G-Shift with side buttons is awesome
Durable
Very budget friendly
Cons
Large and heavy
Stiffer cable
No wireless
Weight: 133g
Shape: Ergo
Buttons: 20
DPI: 8,200
Polling Rate: 1000 Hz
I'm not a huge MMO gamer but when I do, I do it with the G600. The main reason why this mouse wins out against newer mice like the Razer Naga is the ring finger G-Shift button on the top of the mouse.
You have 12 buttons on side of your mouse, but with G-Shift I can effectively double the amount of binds I have all accessible from my hand, it's pretty great. It also helps that the mouse is cheap and has shown to be durable.
If you're looking for wireless MMO mice though then the Razer Naga is a great option.
Weight: 59g
Shape: Ambi
Buttons: 7
Battery: 30h
DPI: 26,000
Polling Rate: 1000 Hz
The Fantech Aria XD7 is the best G305 style mouse out now, since Logitech has not bothered to update.
The XD7 is slightly smaller than the G305, while being a lot lighter. The XD7 is 59 grams, the G305 is 99g, and the Razer Orochi V2 is 68g. The XD7 features the top end Pixart 3395 sensor, with Kailh switches on the primary buttons. If you're looking for an upgrade or replacement to the G305, this is the mouse.
This is a great mouse for smaller hands to claw grip or for larger hands to fingertip. Those looking for other shapes of small mice, I think the Viper Mini is a good answer for those that don't want as much palm support and need a narrower shape.
Read our Fantech Aria XD7 Review
The Viper 8K is the exact same shape as the Viper V2 Pro. The major difference is the wired Viper 8K is capable of 8000 Hz polling rate. The Viper 8K is heavier than the V2 Pro, but still retains the optical switches and build quality.
This super high polling rate translates into better responsive, by very small margins, but those margins might make you click a head faster than your opponent, that's the reason to get this mouse.
The Orochi V2 is Razer's answer to the G305 and G Pro X Superlight's dominance of the egg shaped mouse. The Orochi V2 is a great mouse with Bluetooth (not good for gaming) and 2.4 Ghz (great for gaming) wireless connectivity.
It helps that this mouse has great buttons, a long battery life on a single battery, as well as a great shape for a fraction of the Superlight's price.
The Logitech G305 is a good option if you're looking to save even more money.
Read our full review of the Razer Orochi V2
Honourable Mentions
Ninjutso Sora/Pulsar X2
These are close rivals to the Lamzu Atlantis pick. I'd just rather recommend the mouse that has show to be the most reliable in the short history of these mice existing. The value and tech are very similar across all three. Read our review.
Finalmouse Starlight-12
Hype memes aside, the Finalmouse is a great mouse but the availability is always the hard part about recommending these mice. Either way, this mouse isn't better than our top picks. Read our review
Logitech G502 X LIGHTSPEED
This Logitech classic is still a beast of a mouse, but I felt that that the Razer Basilisk just beats it out on tech while still delivering the same shape and feel gamers are looking for.
Pwnage Stormbreaker
The Stormbreaker is a killer mouse that I'm in the middle of reviewing, so this mouse might break through on a spot here, but not done with it just yet.
Logitech G305
This mouse is still kicking and delivering value in 2023. It's not the lightest and it doesn't have the longest battery life. But latency is still great and it's the best dang mouse you can get sub <$30. I just thought the leap to the Orochi V2 is worth the small price increase. Read our review.
HyperX Pulsefire Haste 2 Wireless/Wired
This is a close contender for best mid-range. I think the shape of the Atlantis is a little better and the extra flexibility of having a mini version for the Atlantis puts it over the top, I still might revisit this one. Read our review.
Why Go With These Picks
I've been playing with and reviewing a ton of mice since 2018. I've been playing Apex Legends, Counterstrike, DOTA 2, Overwatch and Diablo IV recently to come up with these recommendations and to ensure that I don't have any performance blind spots when it comes to gaming.
On top of play testing, I do a couple of more specific tests. I'm looking for sensor reliability, click and overall latency, and any other technical details I can unearth. I play test them quite heavily for a good amount of time to try to give the durability a quick spot check.
One of the things we're looking out for when picking top gaming mice is universality, the mouse has to be able to suit a large majority of gamers. I've picked from mice that are widely available, it doesn't help anybody if the pick is a mouse that no one can get. As new mice come out we'll review them and consider them against our top ranking mice.
Recent Updates
November 30, 2023: Updated intro. Improved design of spec list. Revised the content in the picks.