The Logitech G Pro X Superlight 2 is a much anticipated sequel to what is probably the most popular gaming mouse the GPX 1. In the time it took to come out with this mouse, the market has seen a lot of great gaming mice released. The Superlight 2 features a new HERO 2 sensor, optical switches and other mostly internal changes. Is it enough to keep its popularity?
---
Verdict
The Logitech G Pro X Superlight 2 is a minor upgrade over the original. There are only a handful of meaningful differences, a new 2K sensor with slightly better performance, optical switches, USB-C, and it's 4 grams lighter. If you already own a working GPX 1, I wouldn't consider this a worthwhile upgrade until that mouse breaks. If you're a fan of light buttons, you also might want to move on as the Superlight 2 now features heavier clicks that make it harder to tap spam.
For anyone that's a few generations of mice behind and are looking for a 2023 tech-level mouse, the Superlight 2 is a great choice if you don't have strong grip preferences. The Superlight 2 will not lack in any category from a tech or really a shape perspective. Even if you're unhappy with just minor changes, this is still a top tier mouse and definitely one of the best in 2023.
Pros
59 grams
Optical switches
Low latency all around
Still one of the most compatible shapes
Cons
Increased button stiffness might be worse for click spamming
Louder than the old model
No improvement on feet
---
Design & Materials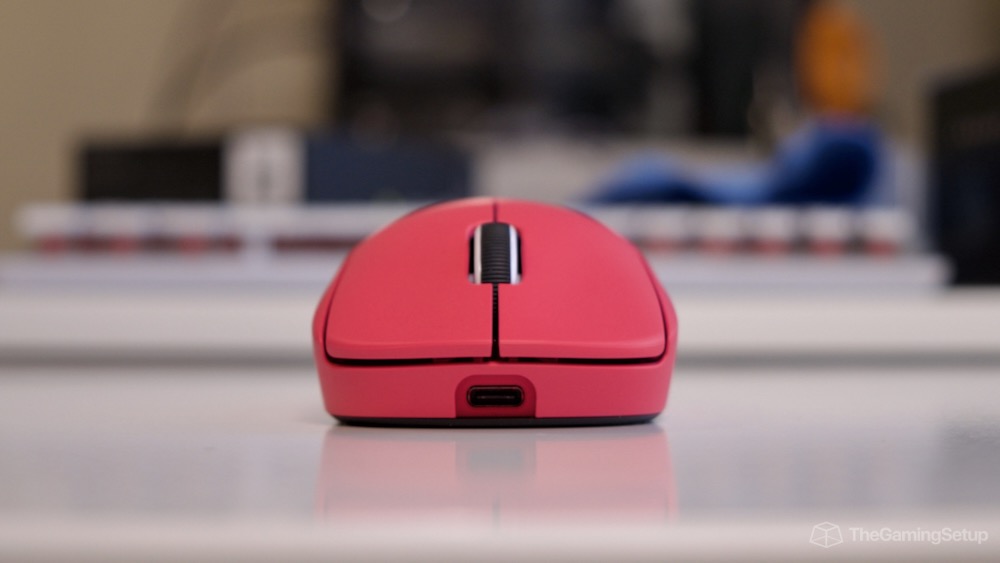 Colors: Black, White or Pink | Additional Grips: Yes | Holes: None
The coating and general materials on the Superlight 2 feels the same as the original to me. It's the same matte texture as usual which is perfect for my clammy hands. For anyone that needs a bit more grip to their mouse, Logitech has included some grip tape to help.
The only major design change on this out externally is the inclusion of the USB-C port, finally!
Buttons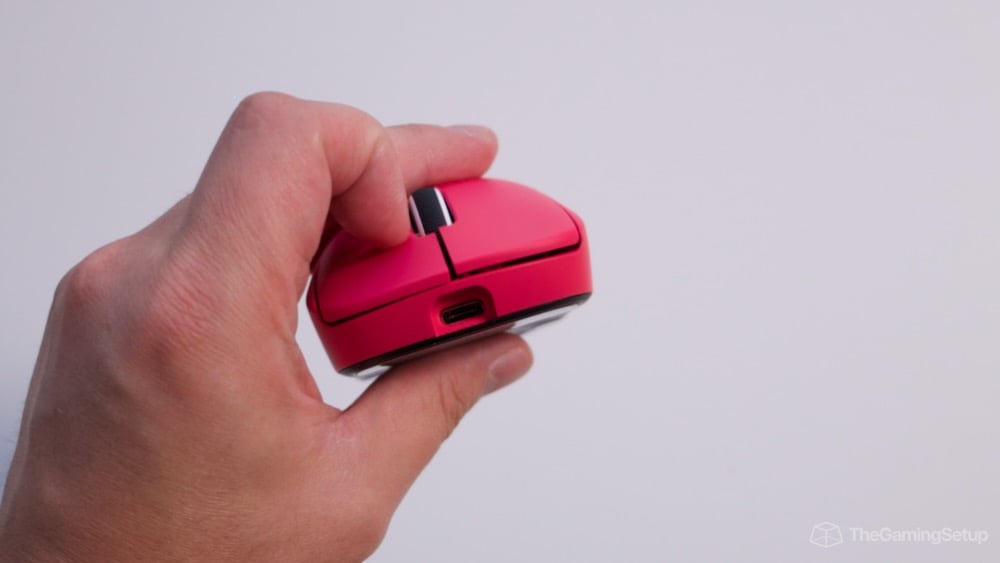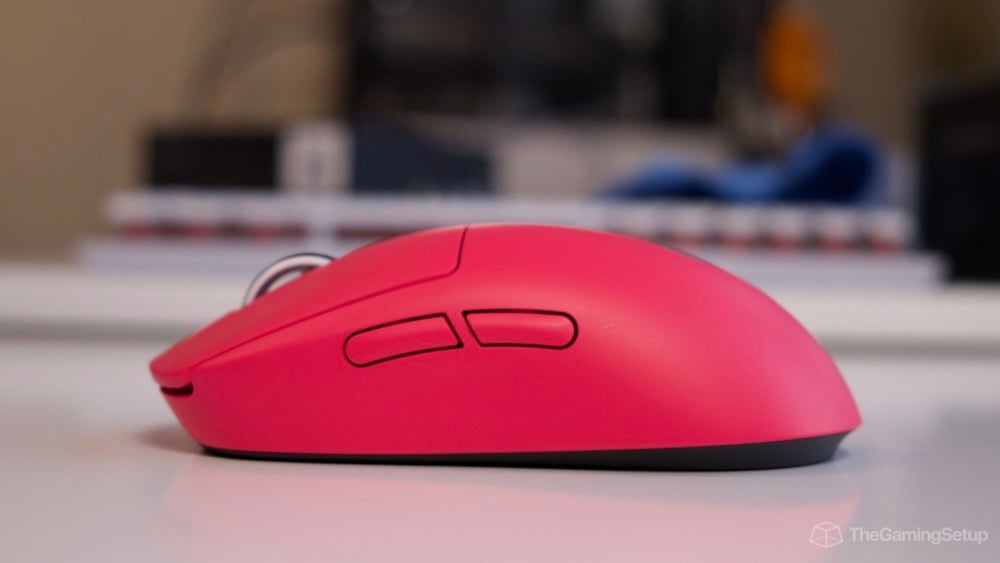 Buttons: 5 | Side Buttons: 2 | DPI Button: No | Switches: Lightforce Switches
The buttons are one of the main updates to the Superlight, and hopefully solves one of the major pain points of the original. The Superlight 2 features hybrid Lightforce Optical-Mechanical switches. My hope is that the optical switches will help prevent any double clicking from developing on this super premium mouse, with the added benefit of even better click latency.
The main buttons feel a lot stiffer and are more tactile than the original Superlight. As someone who plays some RTS and MOBAs this might be a little bit of a downgrade for games that need to spam-click and a bit of an upgrade for FPS. The weight isn't significant enough to hinder my gameplay but it is a noticeable difference. The mouse clicks are quite a bit louder and more tactile sounding that the old Superlight, I've been playing S2 of Diablo 4 and I'm making quite a racket.
I'm finding less pre-travel and about the same amount of post-travel, the OG was already quite good in this department. The buttons have about the same side to side travel as the original Superlight.
Side Buttons
Side buttons feel nearly identical, the Superlight 2 might have just a tiniest bit less post-travel.
Click latency
Click latency is incredibly low, resulting in responsive gameplay. This mouse is definitely competitive ready.
Performance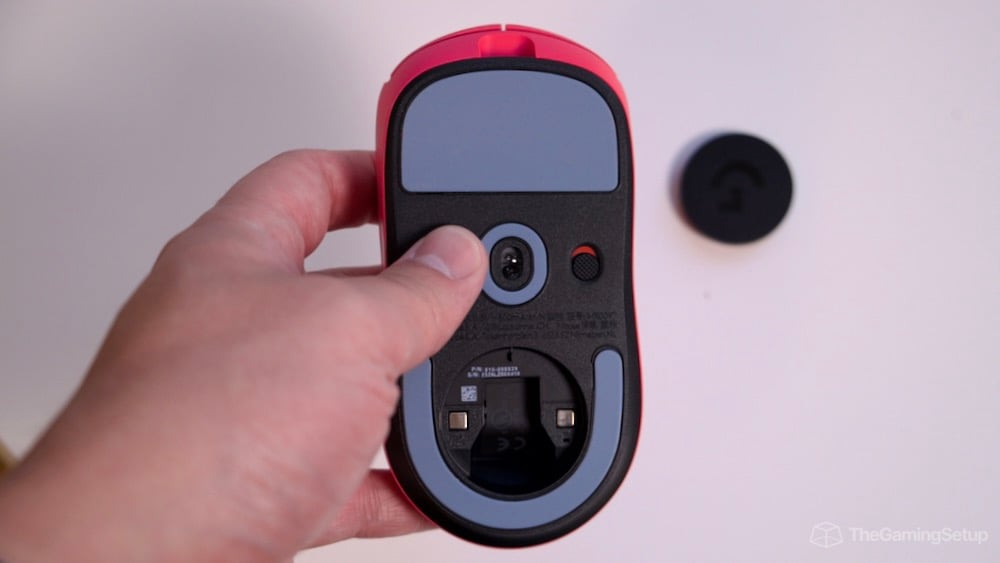 Sensor: HERO 2 | DPI Range: 50-32,000 | Polling Rate: 125hz, 500hz, 1000hz, 2000 hz | Motion Sync: no
No surprises here, the Superlight 2 is a top-tier mouse performance wise. Overall latency was absolutely tiny at 2000 Hz. Tracking was stable and consistent at 400, 800 and 1600 DPI. Overall, I didn't experience any jitter or correction on smoother movements and snapping to a spot was consistent all the way.
Weight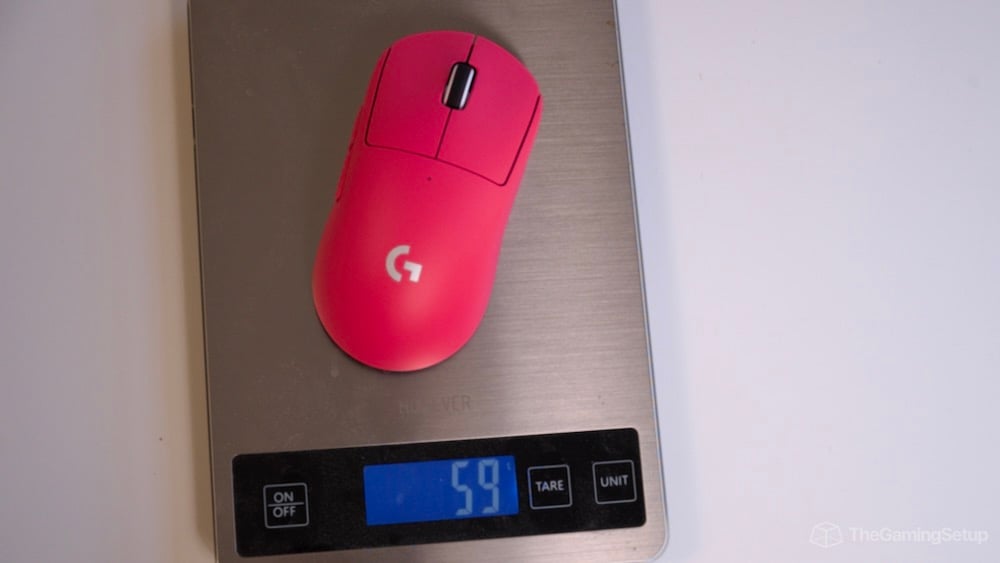 Weight: 59g without cable
The Superlight 2 shaves off 4 grams off of the original Superlight. Removing the magnetic puck shaves off another 2 grams.
Shape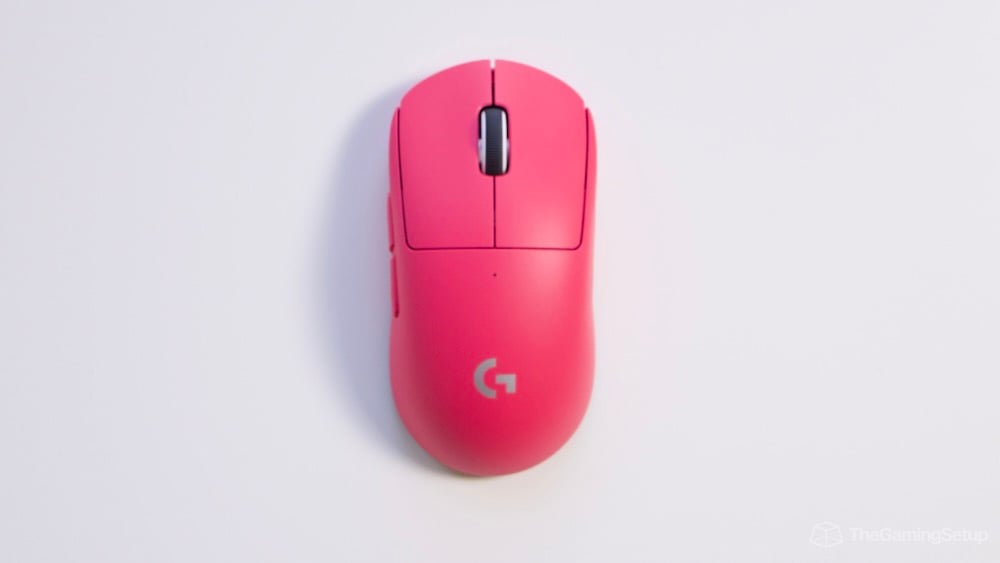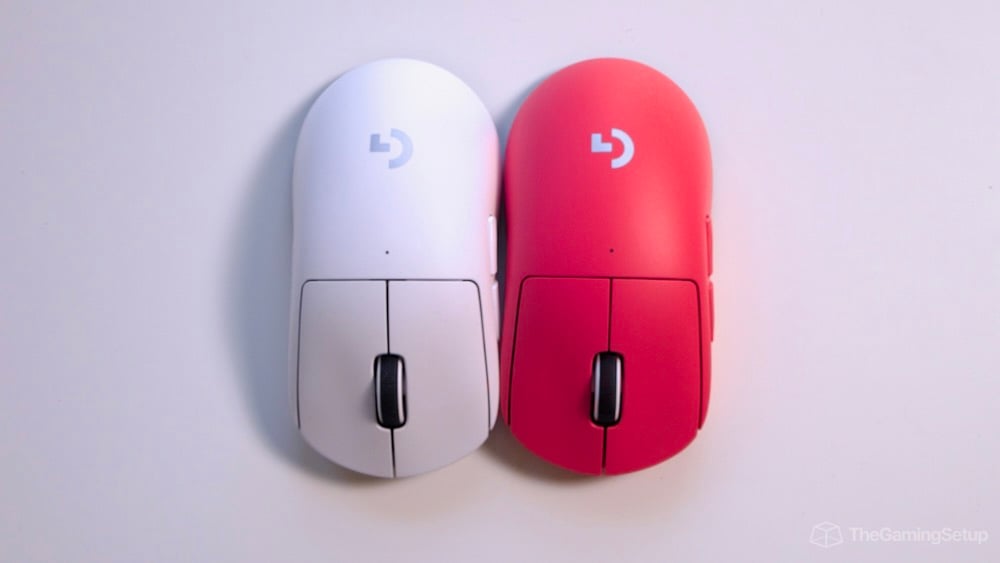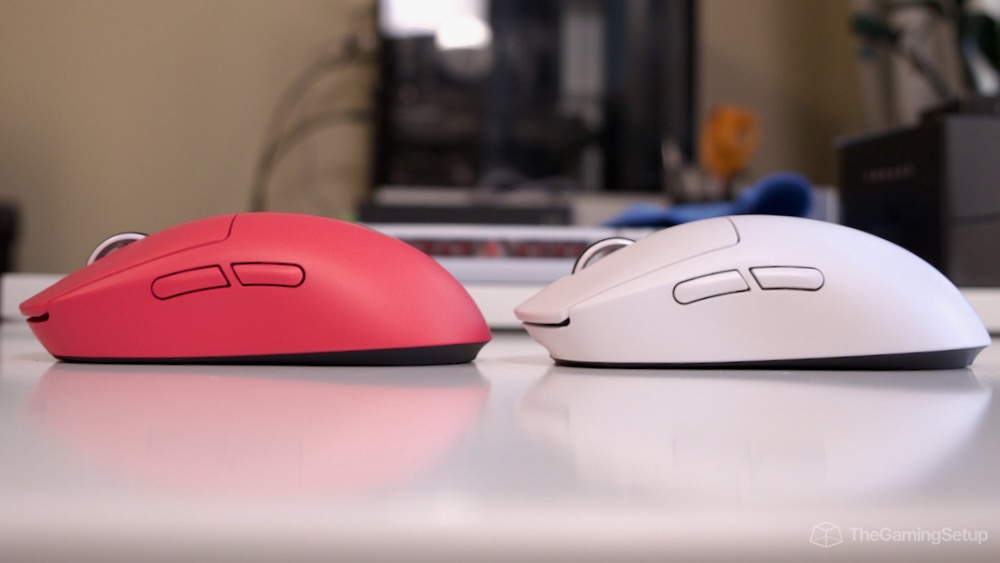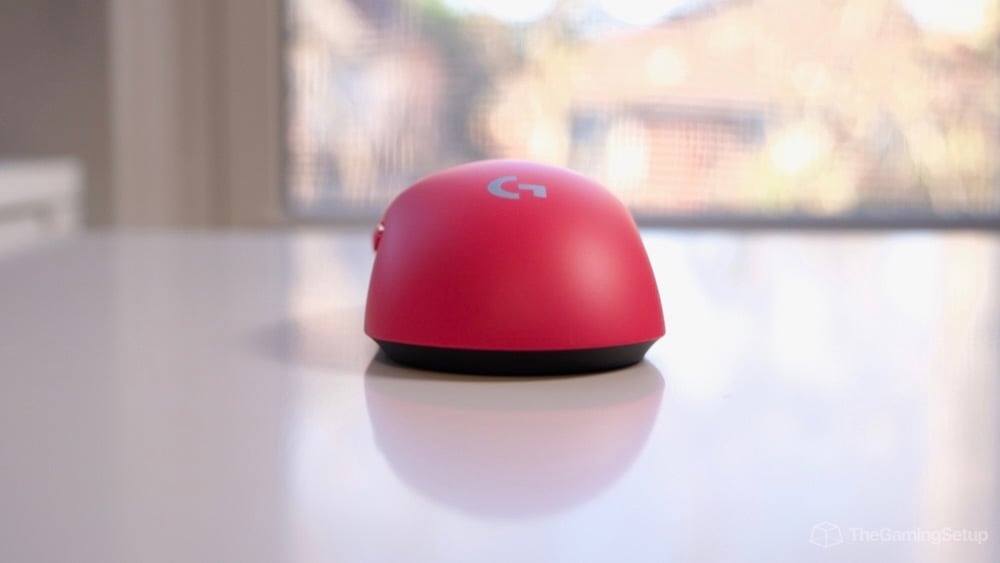 Type: Ergonomic | Length: 125mm/4.92 inches | Width: 63.5mm / 2.5 inches | Height: 40mm/1.57 inches | Mouse size: Med
The shape hasn't changed a single millimetre compared to the original Superlight and that's a good thing. This mouse is one of the most universally safe shapes and it just has a lot of fans. There's no reason to change it, it's a mouse that just serves a lot of grips and hand sizes well.
Comparisons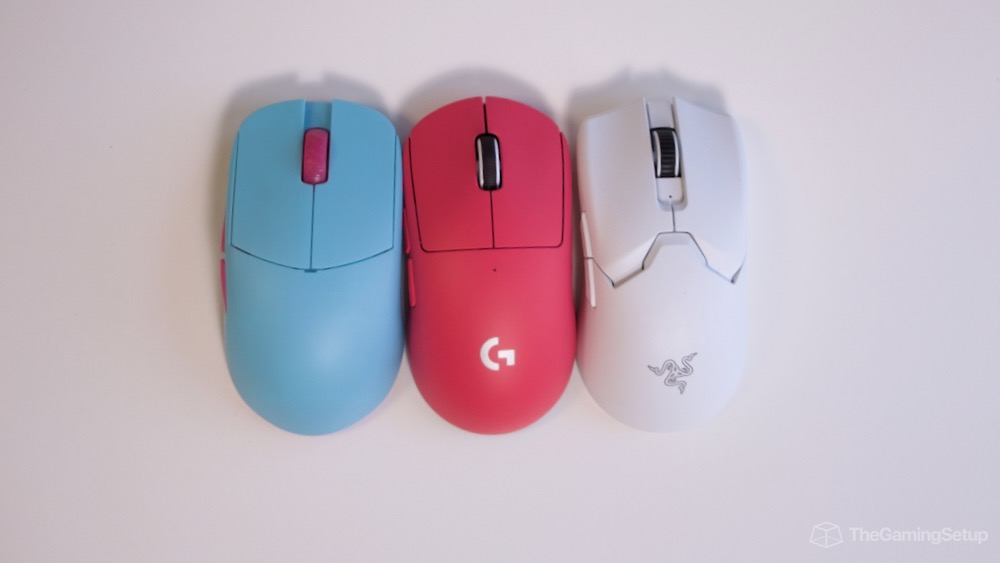 The comparisons to the Superlight shape are well known at this point. The Razer Viper V2 Pro, is a flatter mouse that is better suited for claw grip and fingertip and is less suited for palm grip. The Viper V2 also has much more pronounced side walls for a more pronounced grip style.
Mice like the Lamzu Atlantis, Ninjutso Sora and Pulsar X2 all have more of a rear bump that fills in the hand nicely for claw grip.
The Superlight truly is the middle of the road safe shape that can be played with any grip style for a lot of hand size ranges. I basically use the Superlight as the point of reference for this size of mice as the neutral point.
Build quality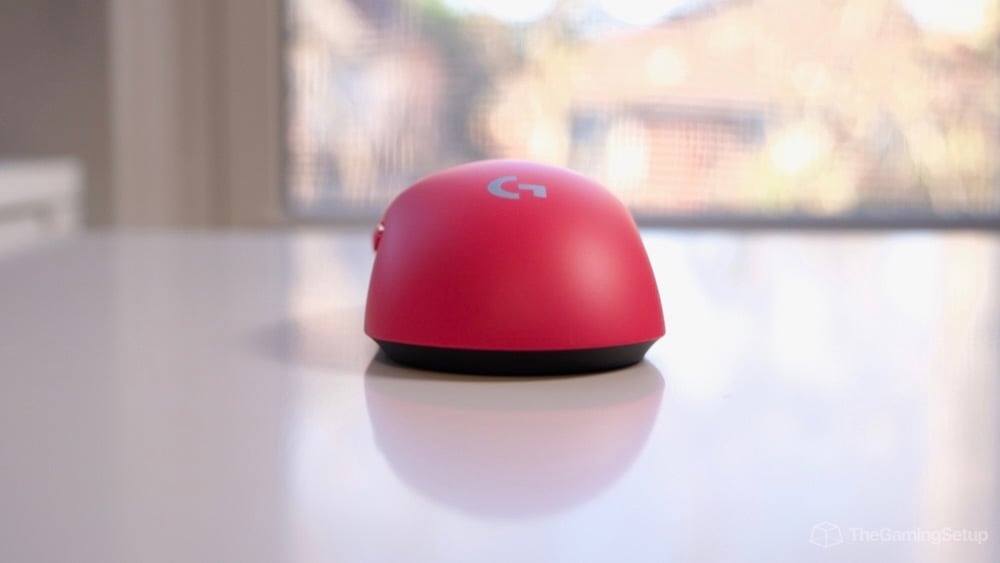 I'm finding the build quality as good as or better than the original Superlight. The shell seems ever so slightly more rigid than my old copy. No creaks or flexing found anywhere despite the lightness, as you would expect from the Superlight line.
Mouse Feet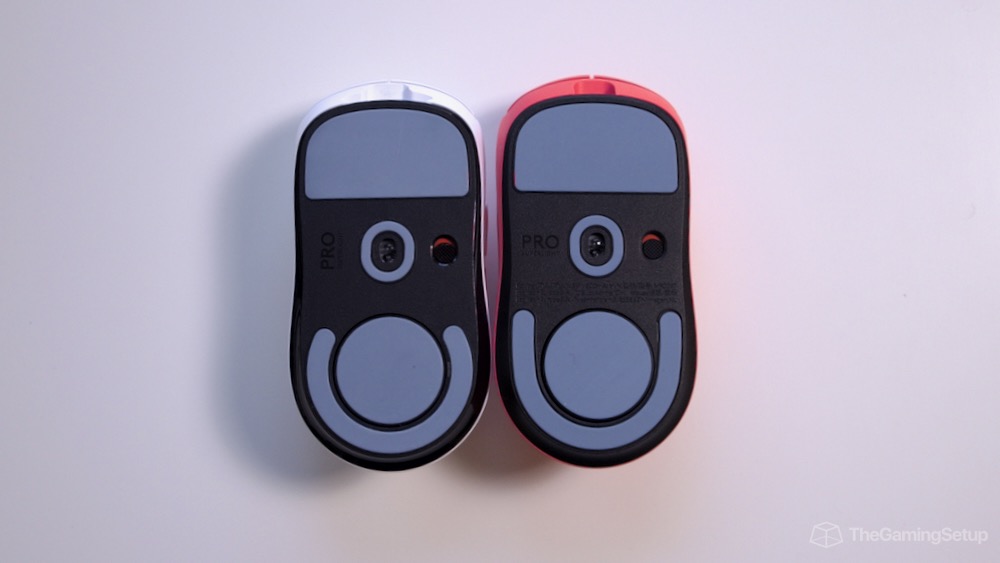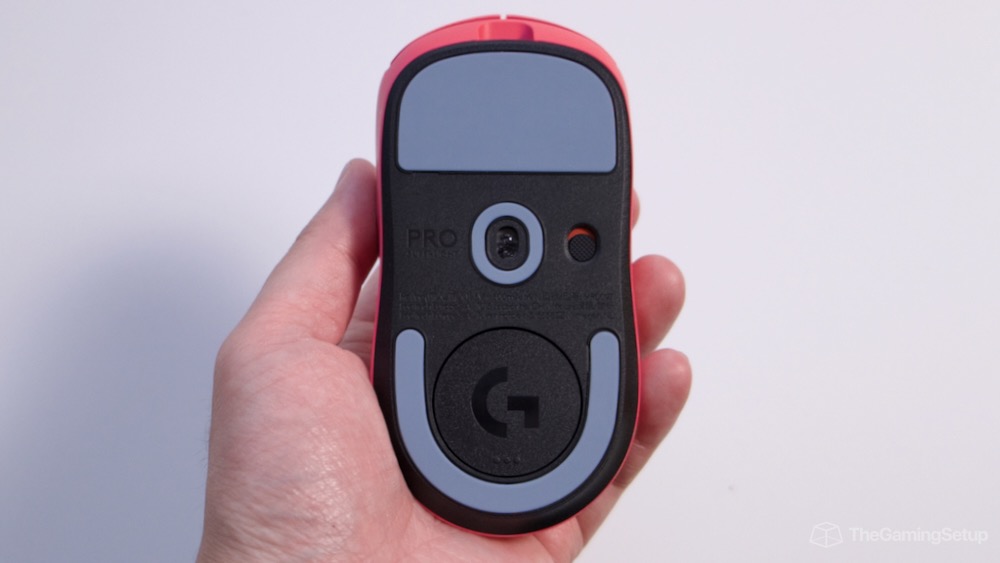 Material: Virgin PTFE | Replacement Feet: No
The feet have changed ever so slightly with the curvature around the puck more straight on the Superlight 2. In usage though, I don't notice anything different with the newer version. Logitech's mouse skates are as average as ever, if you're looking for a little more glide, I'd recommend getting some after market mouse feet.
Wireless & Battery Life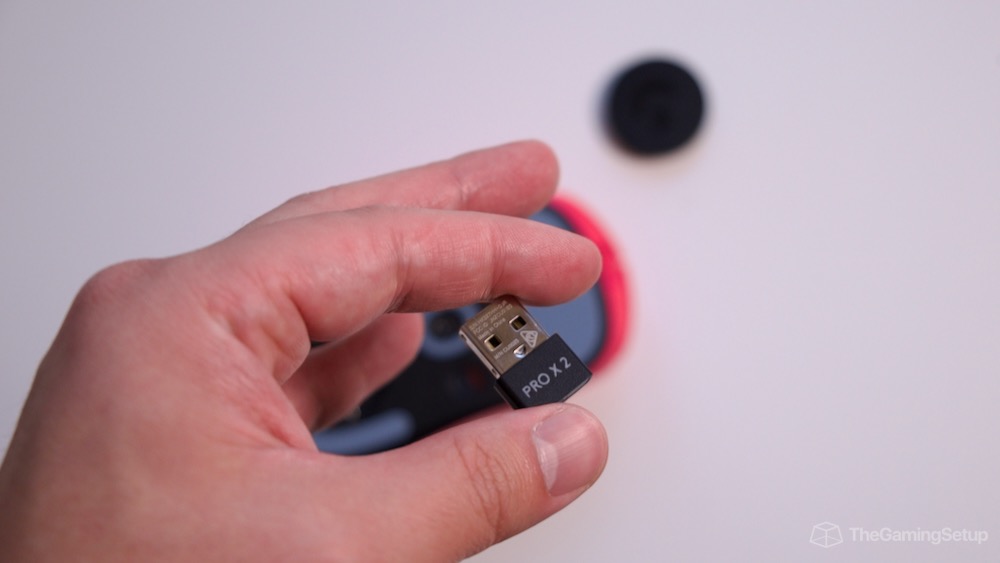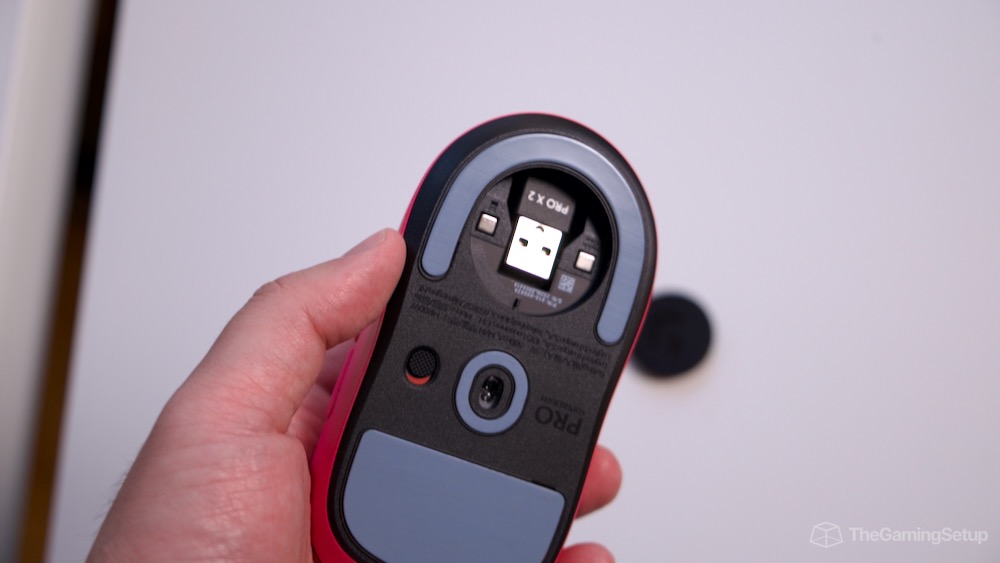 Battery life: 95 hours | Connectivity: 2.4 GHz | Dongle Storage: Yes | Extender: Yes
Logitech has improved the Superlight 2 battery life to 95 hours, up from 70 hours. There's no RGB on the mouse to increase battery drain. This battery life rating is probably with some power saving settings on. In my testing I was able to get 70+ hours with 1600 DPI, 2000 Hz polling and optical switch mode on. I love to see that the USB dongle storage is still there. A+ wireless experience Logitech.
What's in the box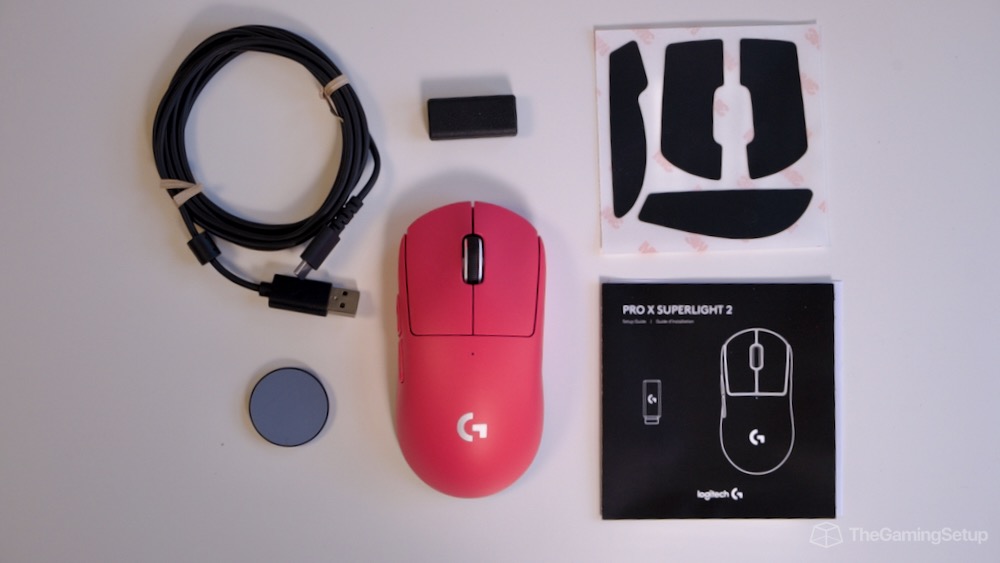 There's a decent amount of things to keep track of in this box:
Logitech G Pro X Superlight 2
USB-A to USB-C
USB extender
Magnetic puck with foot
Grip tape
Manual