Any device that can be stashed away can be scratched. It would be a tragedy to have a scratch interfere with your enjoyment of really feeling like Spider-Man on your Steam Deck.
Screen protectors will tank all the damage your Steam Deck screen would've normally taken, allowing you to swap them out when they're a little worse for wear.
How much could go into a little rectangle of plastic or glass? More than you think, there a couple of things to look out for when picking a screen protector, I've done the leg work to narrow down top 3 choices.
Best Overall – Benazcap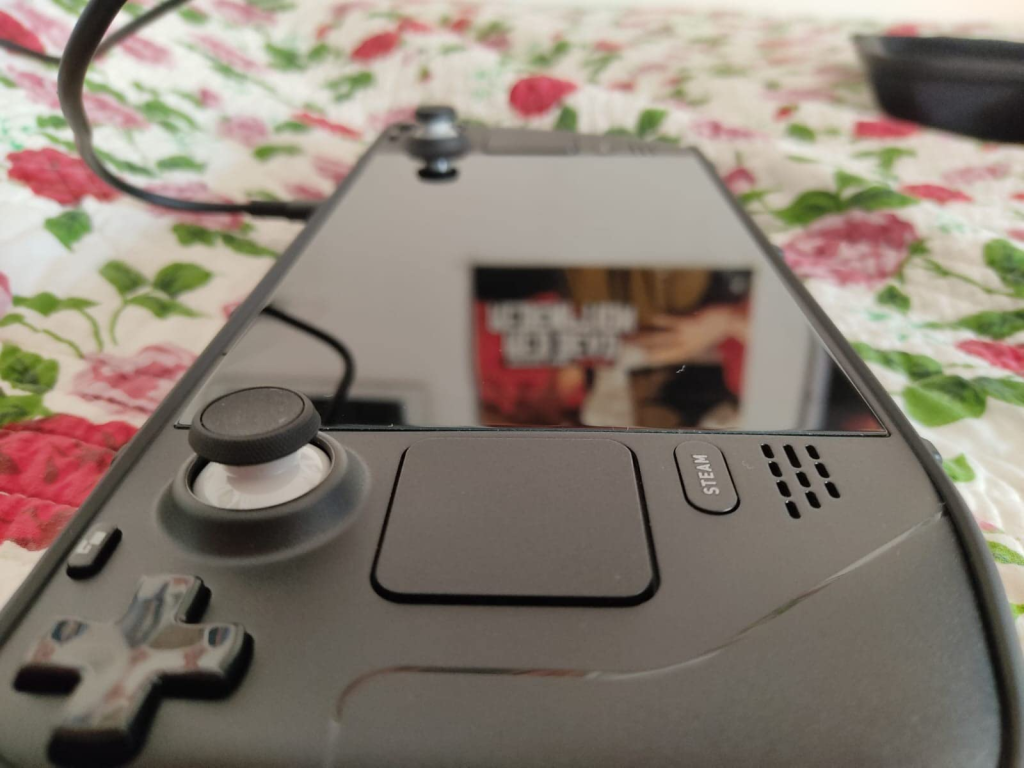 Pros
Super helpful installation tool
9H hardness
2 pack
Cons
Used to have a cheaper option without the installation tool
The Benazcap Steam Deck screen protector comes in a 2-pack with a great installation tool. At $20 USD it has the best mix of quality, price and ease of use.
The Benazcap protectors at 9H tempered glass with an oleophobic coating and chamfered edges. There isn't much left here to want, this is what we want out of a screen protector.
The installation tool makes lining up and installing the screen protector much easier, with a tight fitting guide that makes sure everything is put in the proper place. Of course you get all the wipes, dust stickers and squeegees as well.
The Benazcap is the best overall screen protector for the Steam Deck, and the best value.
Best Budget – JSAUX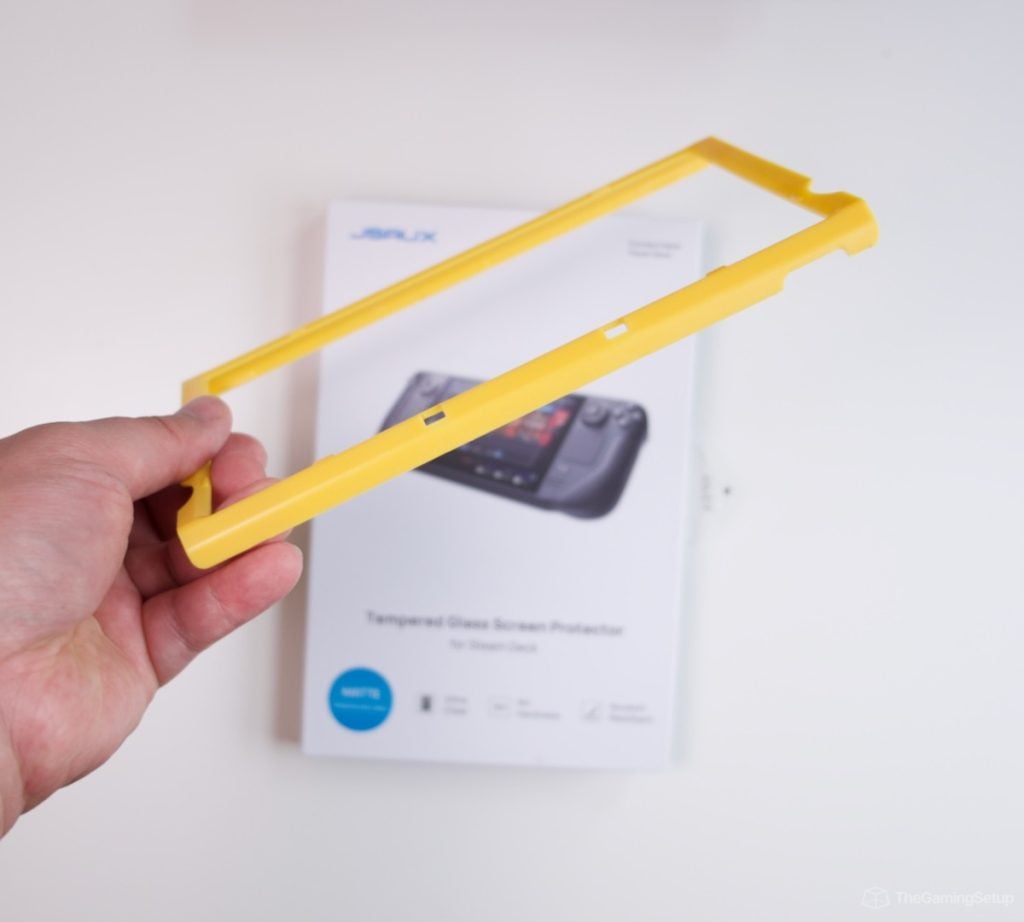 Pros
Budget friendly price
Still comes with install tool
Oleophobic coating
9H hardness
Cons
A little thicker
Installation tool not as good as Benazacap
JSAUX has a couple of screen protector options ranging from $10 to $15 for a 2-pack. I would recommend getting the $10 USD option and skip out on the anti glare and blue light filtering of the more expensive options.
Even at $10, JSAUX includes an installation guide, not as good as the Benazcap one, but still highly useful and much better than free handing the install. You also get a squeegee and wipes along with your tool, a great deal.
The JSAUX screen protectors are a little thicker than the Benazcap, but offer the same oloephobic coating and 9H hardness, you might just notice it on your Steam Deck a little more easily.
I like how JSAUX is committing hard to the Steam Deck, their dock is also one of the better Steam Deck docks out there as well.
Best Premium – dbrand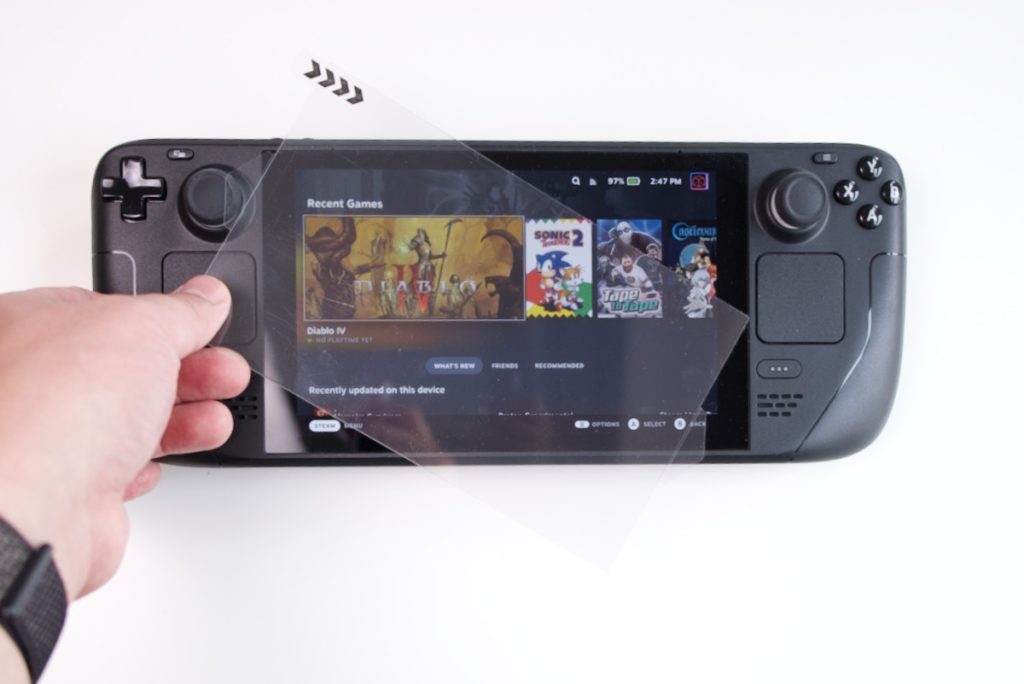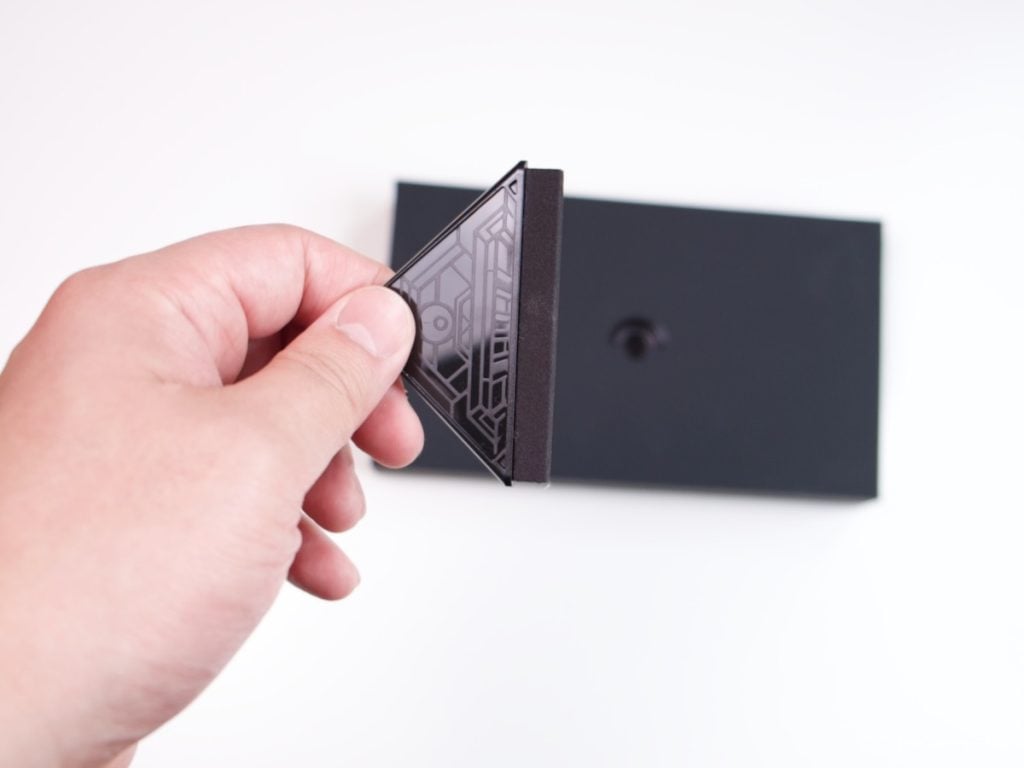 dbrand is a well known brand for things you stick on other things, so they would naturally have a screen protector offering.
At $25 for a pair, their screen protectors are on the high end. The screen protectors don't come with any installation tool for alignment, but have wipes and a tool triangle squeegee that's higher quality than the others on this list.
You're paying for brand reputation, dbrand's skins have shown to be quite durable and reliable, so my expectation from a screen protector is that dbrands will resist shattering better, will not lift from the edges and so forth.
On initial install, the screen protector is good but it doesn't command a premium over the other options in this post. But if you're looking for longer term piece of mind, dbrand is here to provide it at a premium.
What to look for in a screen protector
Durability
While screen protectors are meant to be replaced, you don't want your screen protector to be too easily scratched.
The hardness of the tempered glass protectors will prevent scratches in more situations, you want to find screen protectors with high hardness. One downside with high hardness is shatter-ability, the harder it is the more prone it is to shattering, so keep that in mind if you drop your Deck a lot.
Film screen protectors are thinner and more flexible, they're more prone to scratching so be prepared to live with scratches on the protector or replace more often.
Clarity
There's no point in protecting from scratches if it worsens your visual experience in my opinion. A good screen protector shouldn't impact the clarity or vibrancy of your Steam Deck screen.
Screen protectors will negate the etched glass of the highest end Steam Deck, so keep that in mind. There's not much screen protectors can do to negate the glare. Matte screen protectors exist, but you definitely impact clarity with a matte protector.
Fit and finish
The best screen protectors should look as seamless as possible. The edges should be chamfered so there aren't any sharp edges on the screen.
Fingerprint resistance
I often use the touch screen to quickly navigate around menus or to type something into a field. I do not want oils and fingerprints to register on my screen easily. The best screen protectors have an oleophobic coating which helps it resist fingerprints.
Is a screen protector necessary?
A screen protector is probably not necessary in most use cases. Glass has gotten to the point where most objects like keys or a wallet will not scratch your screen. You still have to worry about remnant sand or other smaller particles rubbing your bag or pocket.
So treat getting a screen protector like a light insurance policy, if you've experienced scratched screens before or you know you won't always baby your Steam Deck, a screen protector is a pretty small price to pay for piece of mind.