Looking to add some personality to your Steam Deck? A skin is a great way to add some colour and style to your hand held while also protecting the shell from scratches and knicks.
Here are the best places to shop for Steam Deck skins.
---
Biggest Skins Brand
dbrand is a huge name in the skins and offer a ton of high quality options with different textures for the Steam Deck.
The Best UK Option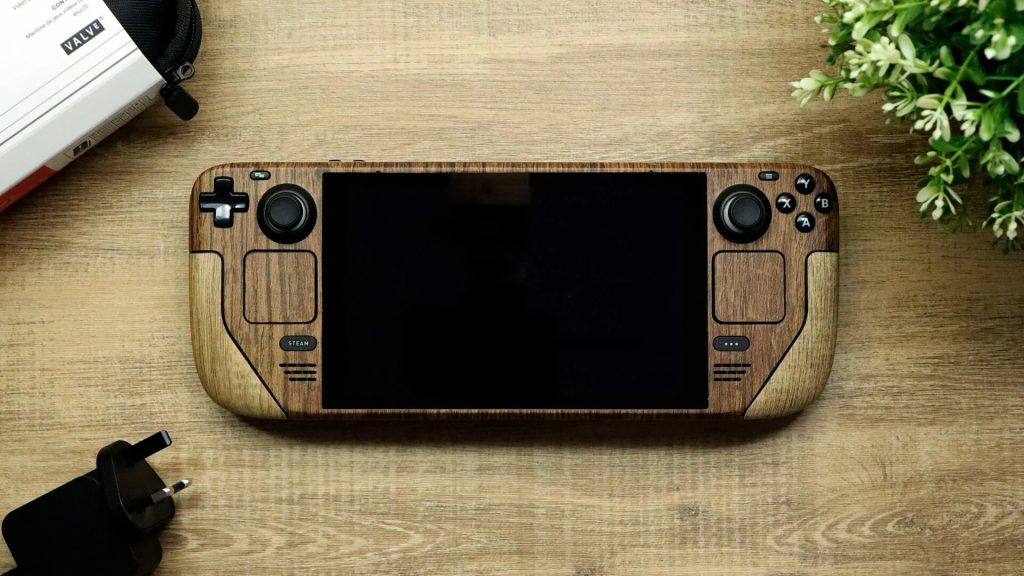 Xtreme Skins out of the UK offer a bunch of designs and textures. Xtreme Skins offers skins and customization for each individual part of the Steam Deck.
Tons of designs
Decal Girl allows artists upload their own custom designs for Steam Deck skins. Decal Girl has a ton of design options and their skin quality is pretty good, but you won't get any other textures other than their standards though.
dbrand
The go to top tier option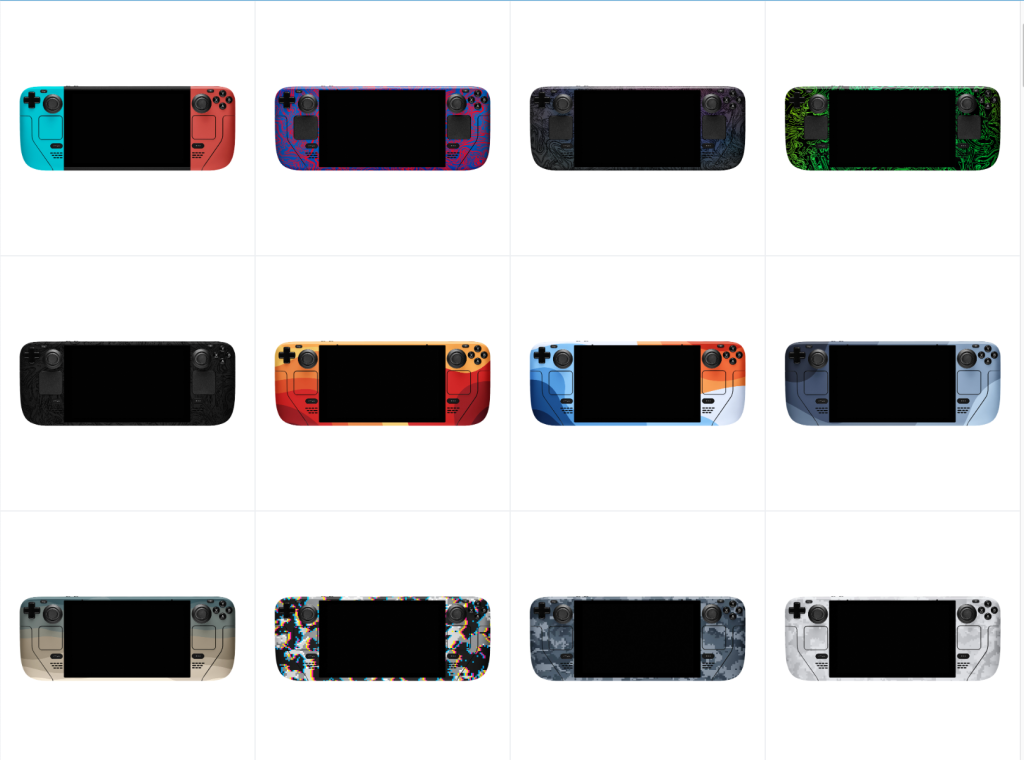 dbrand is the largest player in device skins so it's no surprise that their Steam Deck offering would be good.
With dbrand you can be sure that the skin is precision cut, with a good adhesive and a thin product.
dbrand has several designs and their average skin price starts at $30 USD for a premium and $25 for a classic skin. Some standout designs include the teardown, real tan leather and switchdeck styles.
XtremeSkins
A high quality option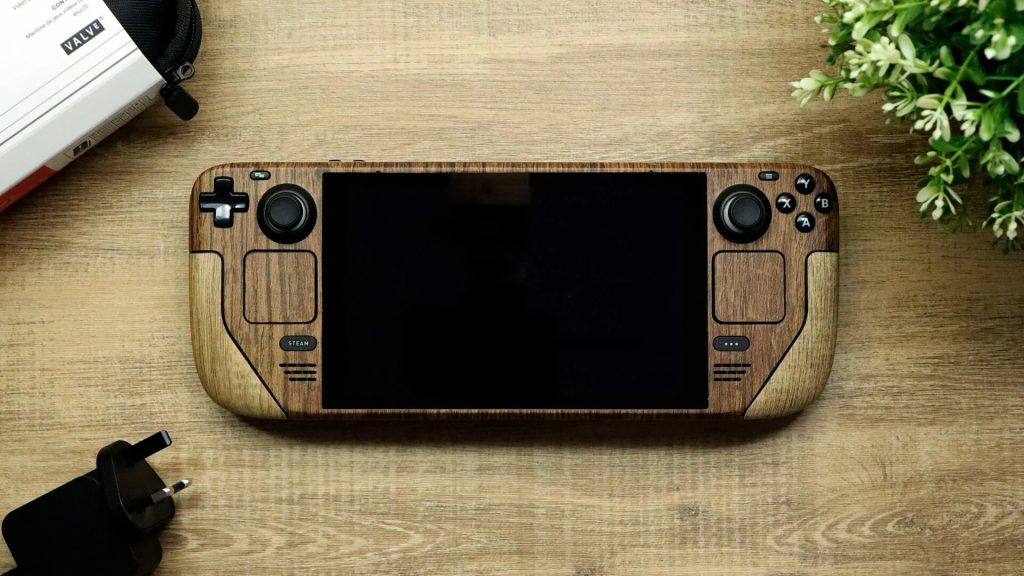 XtremeSkins from the UK offers per part skinning, you can choose a full skin package, but you can also pick the Front, Back, Palm Rest and buttons individually.
Full skins start at £24, while custom go for £27.
The wood texture is a standout for me.
XtremeSkins has a great reputation for high quality, durable skins for phones, laptops and consoles.
Decalgirl
Tons of designs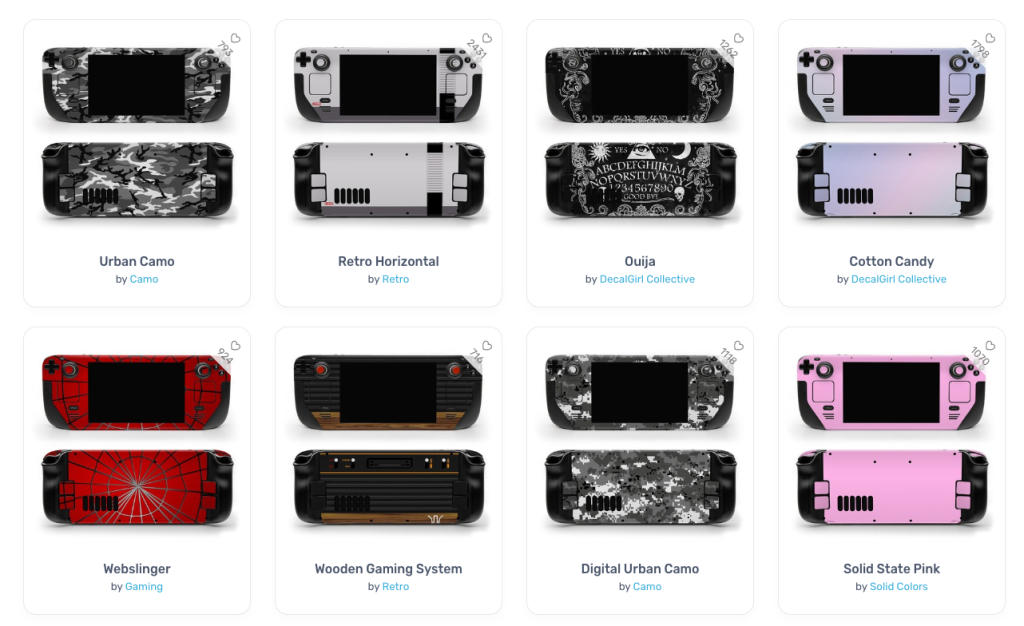 Decalgirl has an absurd array of skins with submitted designs by artists all over the internet. Decal girl will even let you upload your own images and have them printed with the needed cuts to skin onto your Steam Deck, nifty!
Decalgirl uses 3M Adhesive so its easily removable if you decide to change things up and it their product reputation is quite good. Because they print so many designs, don't look to them if you're looking for unique textures, all of their skins are a matte satin finish.
Decal girl skins also don't cover the hand grip area if you're looking for that.
JSaux
More streamlined offering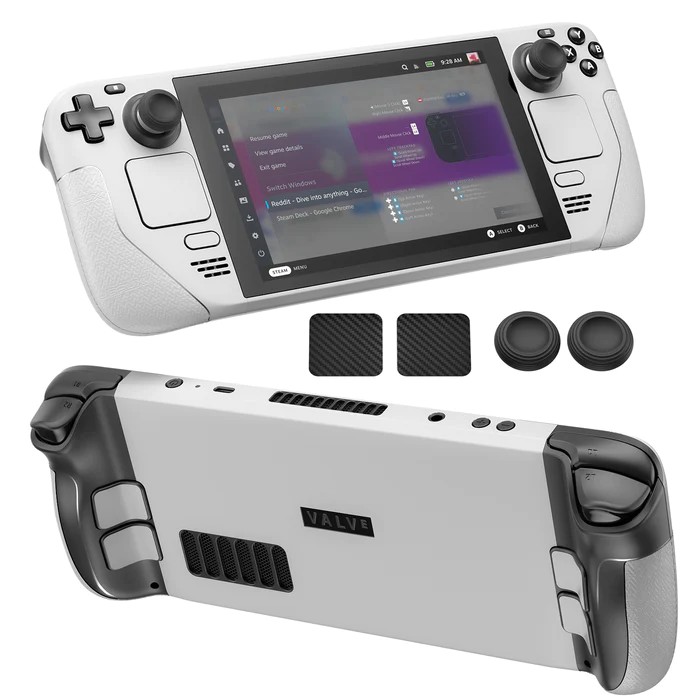 JSAUX seems be doing all the right things in the Steam Deck accessories space, their dock and case are very popular amongst Steam Deck users.
The skin tolerances are not as good as the above options, with some users reporting ill-fitting skins. Still, for those looking to save some money, the JSaux is a decent option considering it comes with an extra in the form of thumbstick covers.
PopSkin
Anime skins!
Popskin is best known for their Gundam design full skin for the Steam Deck.
Popskin claims to use a car wrapping material instead of 3M adhesive to apply the skin. Seems like most people are a fan on it.
Popskin skins cover all areas of the Steam Deck, they seem to go out of stock a fair amount so stay on top of it if you want one!
PlayVital
For the budget conscious

PlayVital skins are a bit more budget compared to the top picks. These skins come in at around $16 USD.
The PlayVital skins don't cover as much as the premium skins, and the fit and finish isn't as precise. But if you're on a budget and still want to spruce up your deck, PlayVital skins have a lot unique designs.
Touch Protect
The best touchpad skins
Touch Protect skins are made just for the touchpad of the Steam Deck. These skins provide more texture to the touch pads without interrupting functionality.
These are made for Deck users who find the touchpads texture offputting or a little too slippery. The Touch Protect will add a lot of extra feel.
Etsy
Tons of designs from tons of artists

If none of the dedicated vendors have the skin style you're looking for, there's a good bet that Etsy will have a high quality Steam Deck skin that you'll like.
Etsy is a marketplace where makers and artists can sell their wares, so Steam Deck skins is a natural fit there.
Why Skin Your Steam Deck?
Because it looks cool! If you want your Steam Deck to match the aesthetic of your room this is the way to do it. Matte black is nice, but skinning gives you the ability to make your Deck any colour you want.
Skins also provide a light layer of protection against scuffs and scratches, but I think that's more of a secondary factor.
What to look for in a Steam Deck skin?
Precise cut
You want the skin to have tight tolerances around buttons and cut outs to have the most seamless appearance.
No glue residue
Make sure your skin is using a removable adhesive that's durable on installation but removable with no residue in case you choose to switch it up.
Thin
A thinner skin will feel better in the hand and not add too much bulk to your Steam Deck. You don't want skins to interfere with other accessories like docks or cases.
Steam Deck Skin application tips
Wipe your Steam Deck from dust and fingerprints
Don't stretch your skin
Pay extra attention to the curved edges, this is where it will peel first
Have a plastic card to smooth any bubbles