Every sweaty competitive gamer is sprinting to the markets trying to get their hands on the best gear possible. One of the upgrades you can make is to the of keyboard.
If you're looking to gain a competitive edge with a faster keyboard, you've come to the right place.
We'll be looking at some of the quickest keyboards that can actually make a difference to your gameplay. Be that lower input latencies, better customization, and more developed tech, these keyboards can give you that competitive advantage that is so highly desired.
1. Wooting 60HE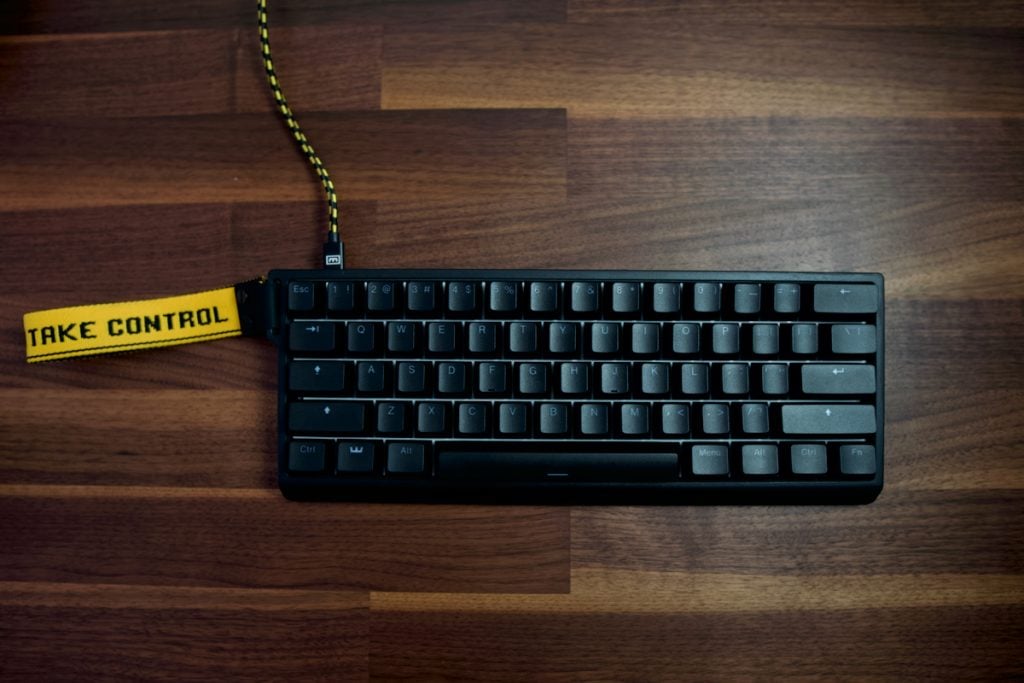 The Wooting 60HE has taken gaming keyboards to a new level. The Lekker switches are Hall Effect switches that use magnets to measure how far they are pressed or depressed. This enables multiple functions on the Wooting such as setting custom actuation points and rapid trigger.
Every single switch on the keyboard is capable of actuation point adjustments from a range of 0.1mm – 4.0mm. Shortening the actuation point of your switch will make it actuate quicker and feel more responsive. For example, setting up WASD or frequently used ability keys with lower actuation points would be a great setup.
Rapid trigger actuates and resets your keypresses dynamically. It sounds a little confusing but rapid trigger eliminates the use of actuation or reset points. Once the switch is pressed down it will actuate and when you release the switch the inputs stop instantly.
Rapid trigger is amazing for movement reliant shooters like Valorant and CS:GO where standing still is required to have an accurate shot. With rapid trigger enabled, your movement will instantly start and stop as soon as you press or let go.
In my experience, movement in games just feel better overall. It's more responsive and accurate and I'm able to perform certain movements with more consistency.
2. Steelseries Apex Pro TKL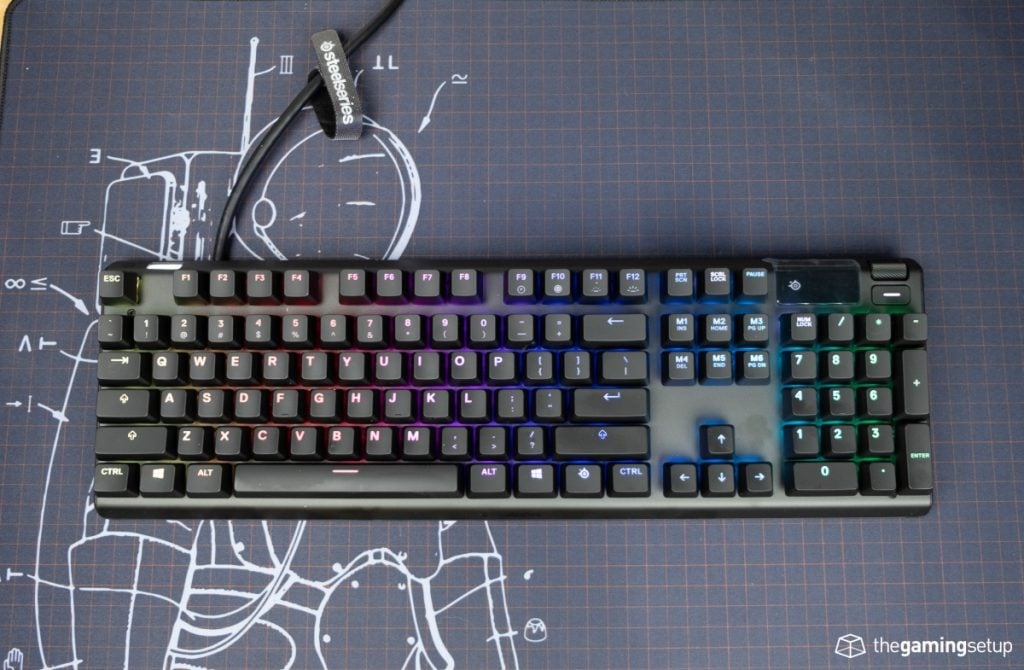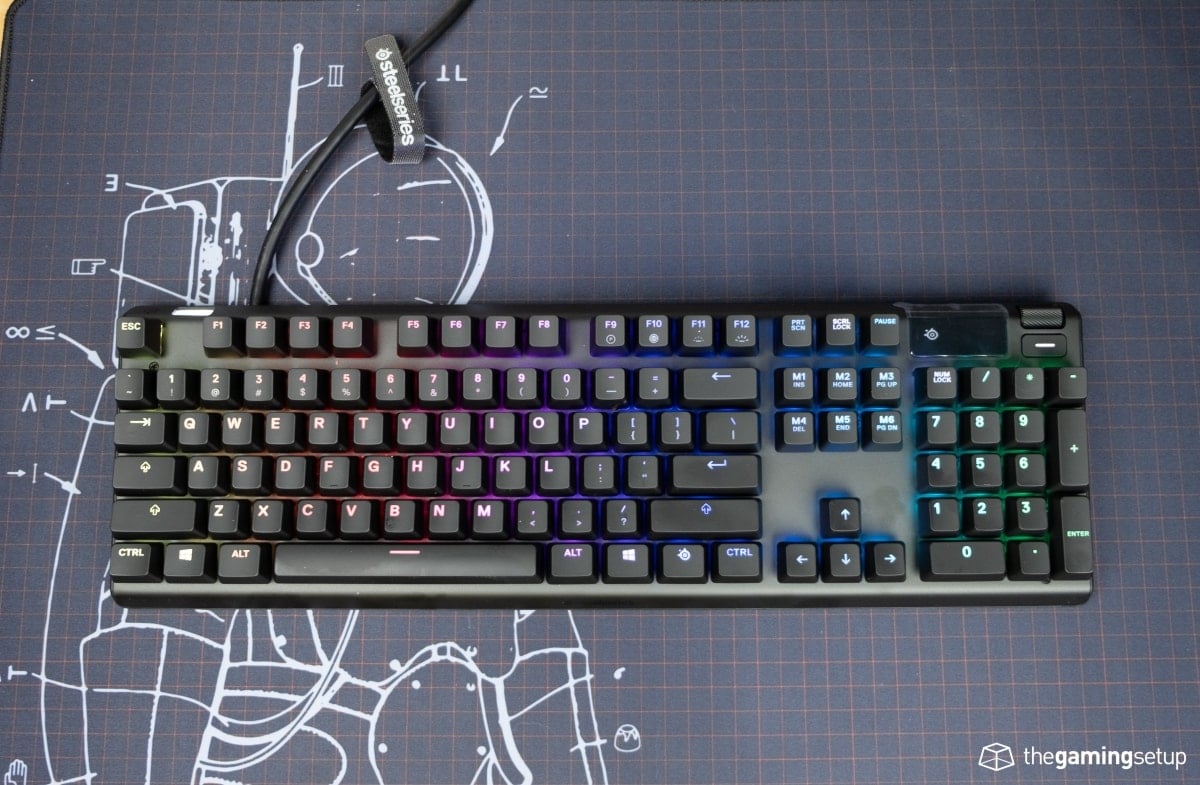 The Wooting isn't the only keyboard the uses a Hall Effect sensor. The Steelseries Apex Pro TKL uses their own switches called the OmniPoint 2.0's that can also change/set actuation points on selected keys.
On the Apex Pro, it has an adjustment range from 0.2mm – 3.8mm, being slightly shorter on both ends compared to Wooting's 0.1mm – 4.0mm. The Apex Pro also lacks the additional features the Wooting has like it's game-breaking rapid trigger.
Within the Steelseries software, you aren't actually allowed to set a specific actuation value but it's instead shown in steps of 1-10. 1 represents the lowest actuation distance of 0.2mm and 10 being the highest of 3.8mm. However, all the steps in between don't have the actuation distances shown.
Steelseries claims "11x faster response" and "10x faster actuation" with their Omnipoint switches. Although we can't really measure this, the Apex is actually super quick compared to normal switches. Inputs feel sharp, more responsive, and have a positive impact in game.
Full Steelseries Apex Pro review
3. Razer Huntsman V2 Analog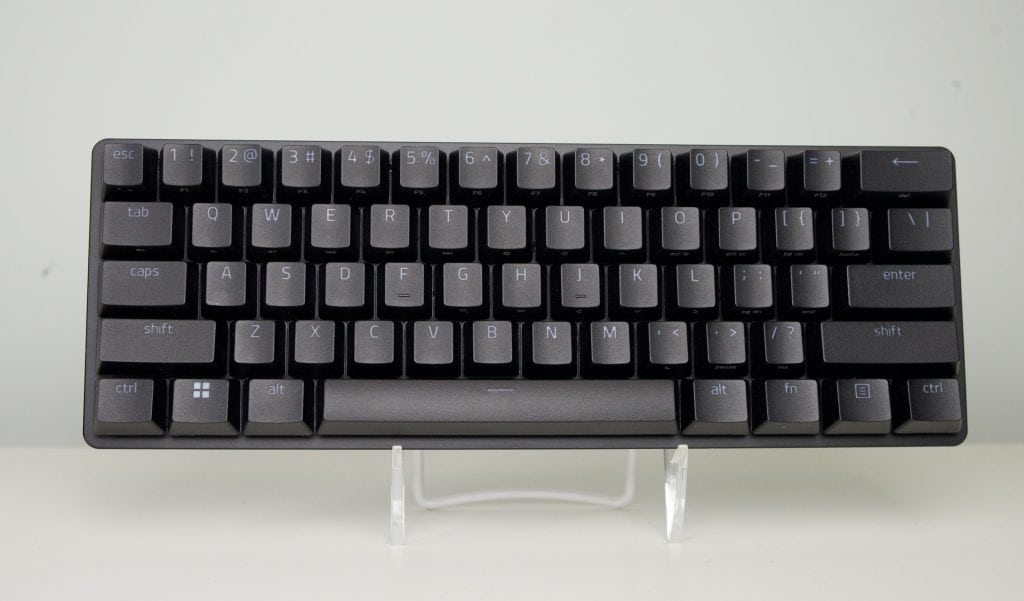 Along with the Apex and Wooting, the Huntsman V2 also allows you set different actuation distances on your switches. However, they don't use Hall Effect sensors. Instead, Razer uses their own Analog Optical Switches which were newly designed specifically for the V2.
These switches use light to detect actuations and now allow for adjustable actuations. With actuation distances between 1.5mm and 3.6mm, you are able to change the actuation point in increments of 0.1mm, just like the Wooting.
The downside about these switches is that you can't get quite as low of an actuation distance as the minimum is locked in at 1.5mm instead of going all the way down to 0.1mm. The Huntsman also falls short on the number of features it has as it doesn't have as much customizability compared to the Wooting.
Razer has always had one of the leading response times from their optical switches and this keyboard is no exception. The use of light and lower actuation points is a great recipe for speedier inputs.
Alongside the adjustable actuation, you can now perform multi actions quicker with the newly added dual-step actuation. This can be a convenient way of performing two functions within a single keypress based on how far you actuate your switch.
Razer Mini Huntsman Analog review
4. Razer Huntsman V2 (Non-analog)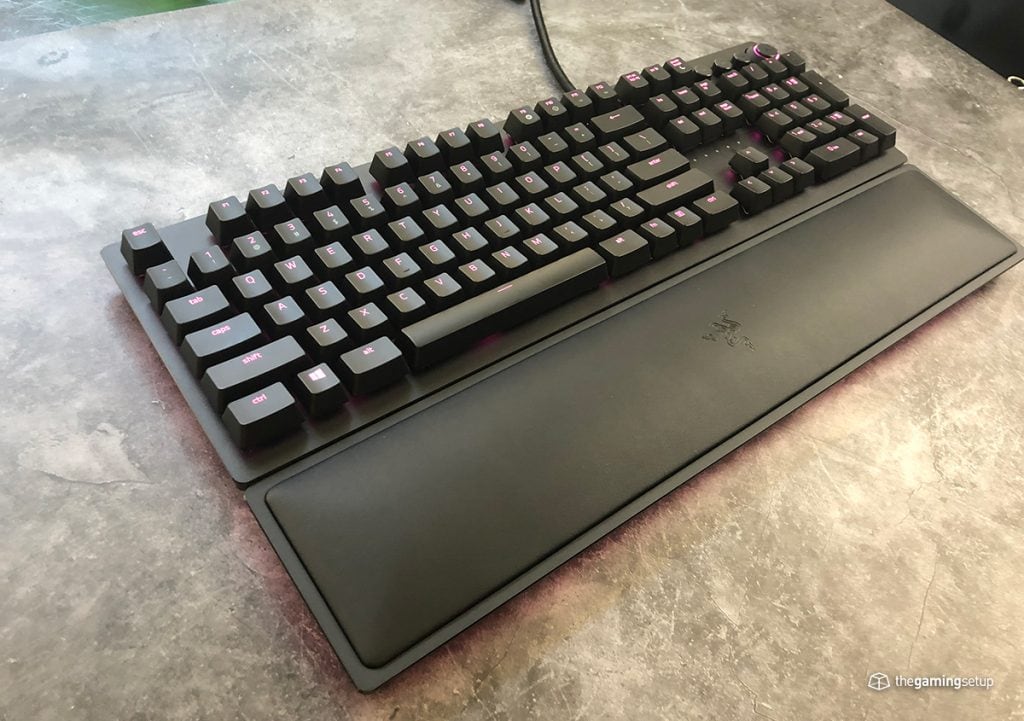 Razer's rapid trigger is only available on the regular sized Huntsman V2 analog and Huntsman Mini Analog. But, don't count out the Huntsman V2 non-analog version as it has some really good features for gaming too.
The regular Huntsman V2 uses Razer's Optical switches that come in linear and clicky options (we recommend linear for gaming). Since these switches use light, response times are reduced compared to a normal switch that uses physical contact points.
On this board, you can't customize the actuation distances but the linear is set at 1.2mm which is even lower than the minimum actuation distance on the analog versions. Having this shorter actuation will help you reach the this point quicker.
In addition to the optical switches, the Huntsman V2 has a rated 8k polling rate for the fastest data inputs to your device. This is higher than both the Analog and Wooting which sit at just 1k polling rates.
This keyboard is an amazing alternative if you're not looking to invest so much on the Analog's hefty price point.
5. Corsair K100 RGB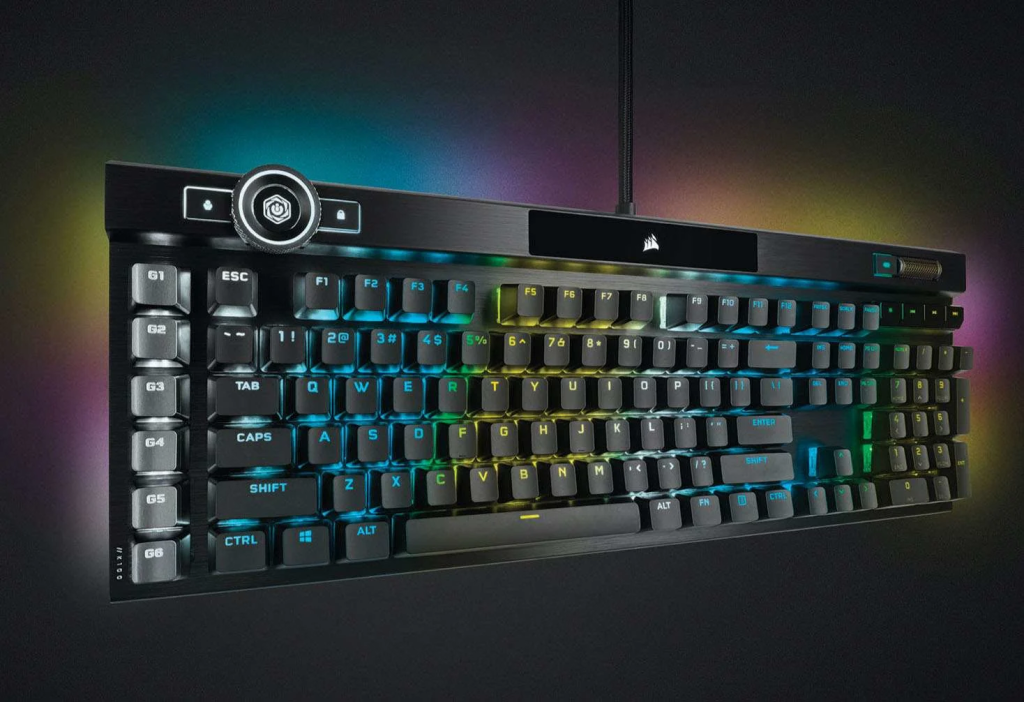 Although the Corsair K100 doesn't have adjustable actuation points, the Corsair OPX switches are set at a 1mm actuation distance with a total distance of 3.2mm.
This is great for gaming as actions in game will feel more responsive and quicker. However, that means the keys that don't need shorter actuation distances (and maybe even need higher actuation distances) can't be adjusted and are stuck at 1mm.
Polling rates are another aspect that can impact a keyboard's response time and input lag. Majority of keyboards are locked in at 1000Hz. However, where the K100 shines is it's 4000Hz polling rate, meaning that input signals will be updated at a faster speed.
The K100 is definitely quick, but doesn't have any of the cool features like double tap keys, adjustable actuation points, or rapid trigger and may be a deal breaker for those looking for the best of the best.
6. Roccat Vulcan Pro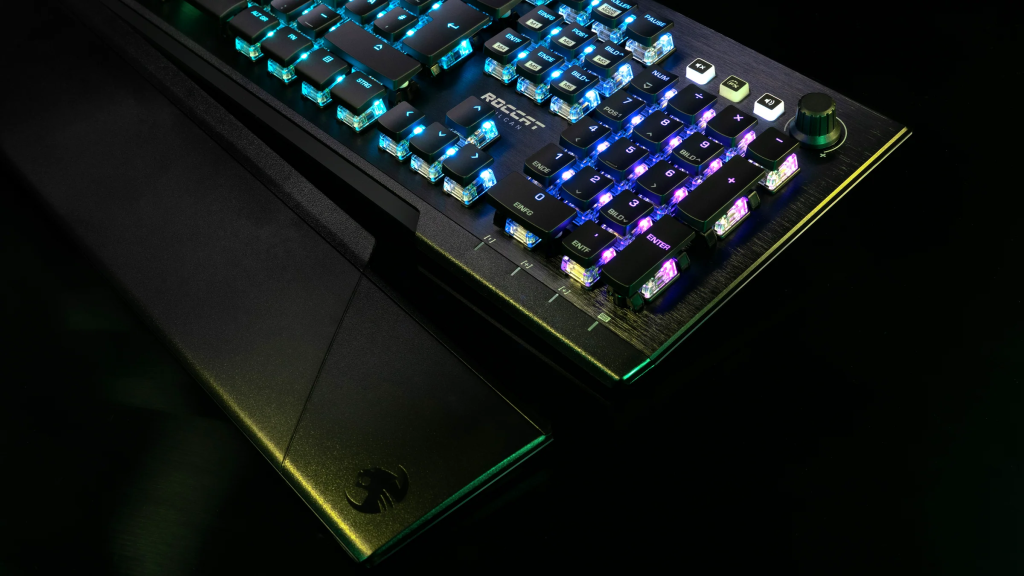 Roccat's Vulcan Pro is another gaming keyboard that is recognized for its speed. Using their own Titan Optical Switches, the Vulcan comes with tactile browns or linear red versions. With the browns, they have a 1.8mm actuation/3.6mm total travel and reds have a 1.4mm actuation/3.5mm total travel. Ideally for speed, reds will be more popular.
Again, this keyboard does not offer customizable actuation points or increased polling rates, but the optical switches are very responsive. Using lights to trigger actuations has proved to be very effective on these gaming keyboards as delays are reduced compared to normal mechanical ones.
Although this keyboard is quick, it lacks customizability and might come off as a deal break for some. On the other hand, this is the least expensive option and still offers incredible speeds with the low actuation optical switches.
What makes a keyboard fast?
Switch speed
A faster switch that doesn't have to travel as far before the computer recognizes it's been pressed means your inputs will be translated in game quicker.
Having a switch that as a higher actuation point and a fast reset point means that your switch will be reporting actions faster than a standard switch.
Polling rate
The polling rate of your keyboard, is basically how often it updates your computer about its position or status. It's measured in hertz (Hz), and the higher it is, the more frequently updates are sent.
A higher polling rate means your moves are reported to the game more often. This can make your actions feel more immediate and responsive, which is a real plus in those intense gaming moments. So, a higher polling rate can keep your game right up to speed with your moves.
Are Faster Keyboards Better for Gaming?
Yes, faster keyboards do make a difference. But, just because they are faster doesn't mean you'll become a pro at whatever game you're playing.
These gaming peripherals were meant to give you a slight edge on top of the skill you have in the game already and not magically turn you into a top 0.1% player. But might be surprising how much of a difference mere milliseconds can make in fast paced games.
If you're a competitive gamer that needs every single edge in game, I definitely recommend some of the higher end ones like the Wooting and Razer board. But, if you already have the Roccat or Corsair, it's really not the end of the world and they are all still super quick.