Get a hot swap keyboard if you're looking to try out lots of different switches or just want the ability to upgrade when a hot new switch comes out. I'd definitely recommend a hot swap keyboard for someone who doesn't firmly know what type of switch they prefer, but not all hot swaps are built the same. For your dollar, the Keychron K6 is the best value hot swap you can get. If money is no object, the Drop Alt is the best non-custom keyboard you can get with hot swap sockets.
1. Keychron K6
The best overall hot swappable keyboard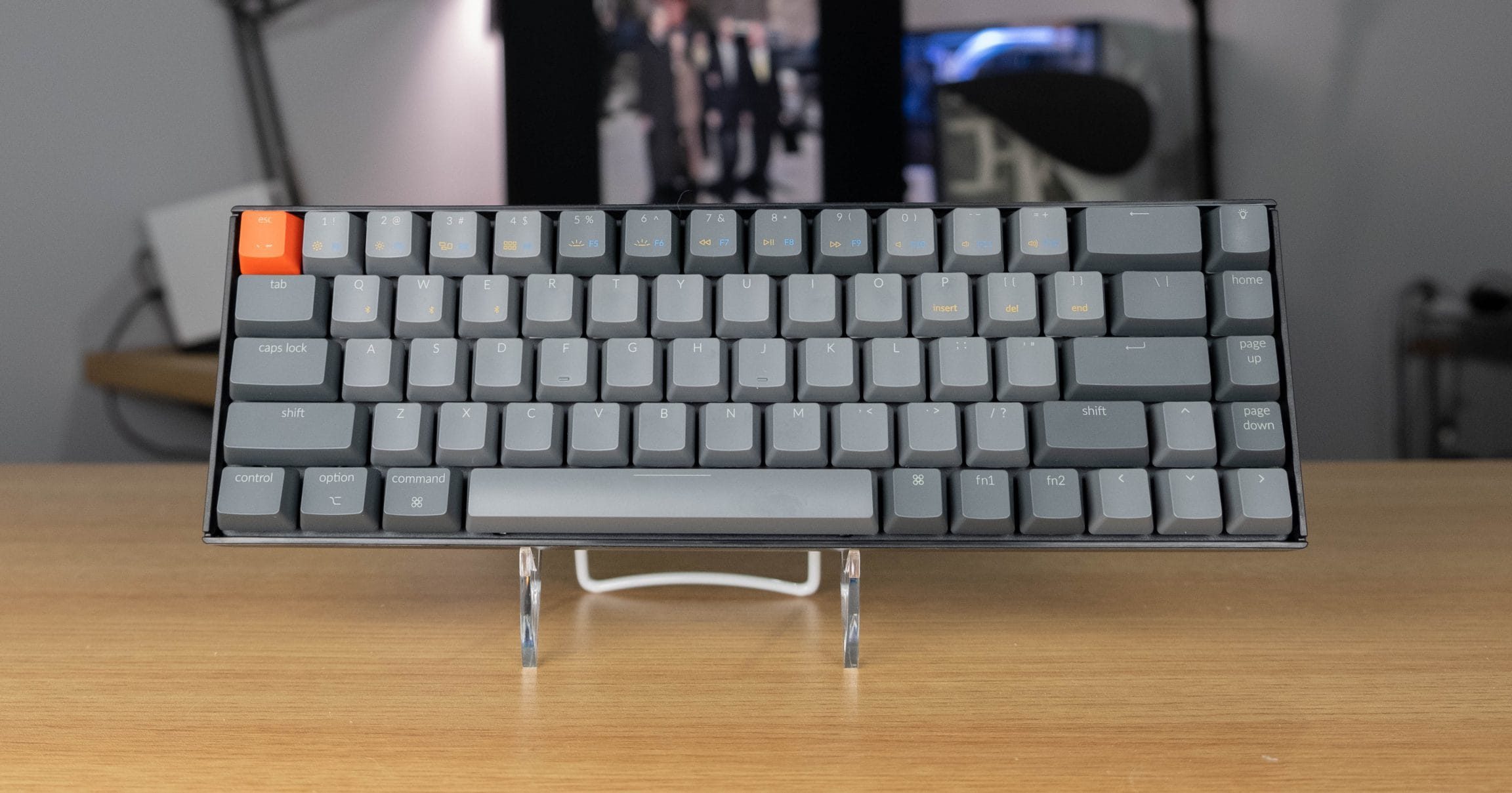 The best dollar for dollar hot swap keyboard
The Keychron K6 is an affordable keyboard that offers a hot swap variant with a 5-pin socket that's compatible with all standard switches. The hot swap K6 comes in a variety of flavours with options for wireless, plastic or aluminum cases and RGB backlighting. The K6 sockets hold on to the switches firmly once placed, with no issues of wobbling or loose fits. With factory lubed stabilizers, the typing experience on the Keychron is very good for its price. If you see fit, you can also get further upgrades with the (recommended) aluminum case and wireless connectivity, though gaming through Bluetooth introduces some input lag.
There are some drawbacks with the Keychron K6, the ABS keycaps look nice but leave a lot to be desired, they're thin and really slick. The plastic version of the K6 is very light, the aluminum case helps with the heft, but some added foam inside the case would make for a better acoustic experience. Lastly, the front-edge is higher than many other cases, it might not be ergonomic for some gamers in extended sessions, a wrist rest would help ease some of those issues. For chronic re-mappers, the K6 does not offer any custom key mapping options at this point in time, requiring OS software to re-map keys. This something that Keychron is said to be working on.
See Price on Amazon
2. Glorious GMMK Pro
Glorious' Premium keyboard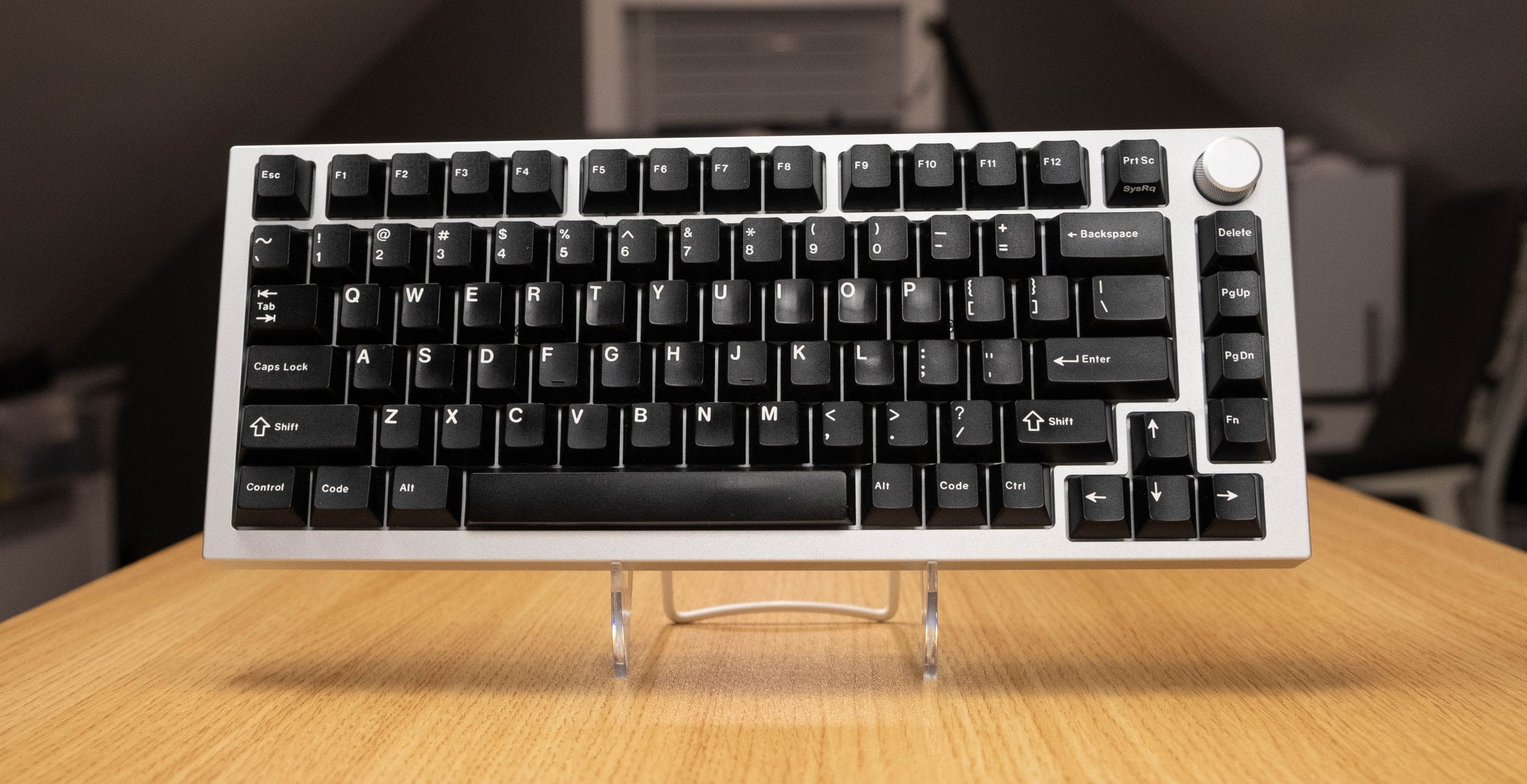 Higher end specs for a higher end price
The GMMK Pro is a hot swap with specs that sit closer to a full custom keyboard. With gasket mounts, a rotary wheel, screw-in stabilizers, full aluminum case and 3 different plate options. This is the hot swap to get if you have the budget and are looking for the fewest compromises possible with typing experience. The software on the GMMK Pro leaves a little to be desired, it's not as highly customizable as the true custom boards, but works well enough.
3. Drop Alt
The premium hot swap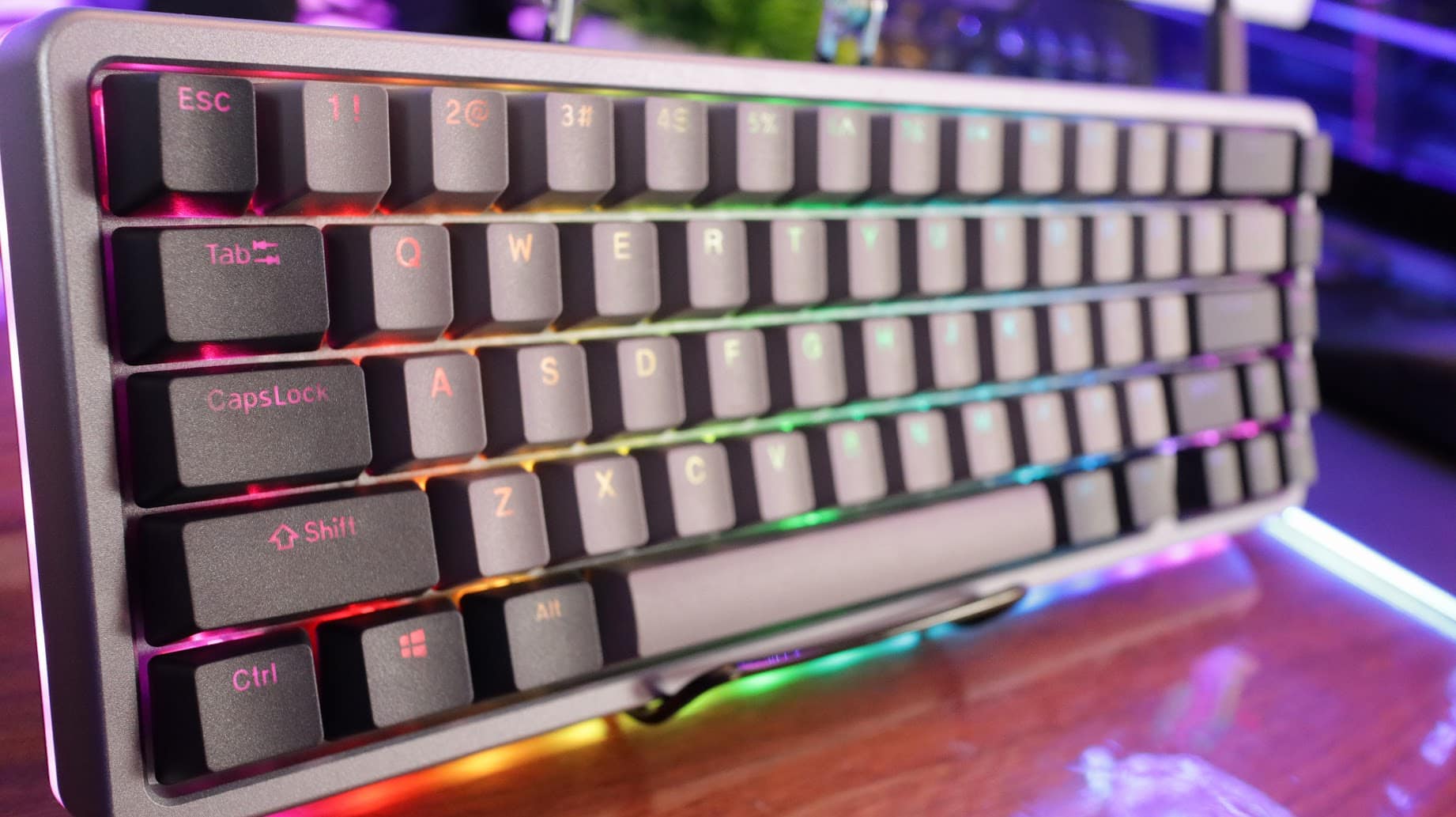 Get the drop if you want the most premium experience
The Drop Alt is the most expensive hot swap option on the list, and it largely justifies the cost with an all-metal case, great software options, fantastic looking RGB, and great key caps. The Alt even has a high-profile option to further add some heft to your gaming and typing experience. Dual USB-C ports allow you to line up your cable to the left or right and the unique magnetic feet system that allows for multiple incline or decline options in terms of angle.
Drop runs on QMK firmware which very customizable and stable, allowing you to remap your keys on several layers, create macros and generally do whatever you want to do on a keyboard. For its high price, I wish the Alt had better stabilizers and a more sound insulated case. The keyboard is a little echoey, and at this price point, it should be addressed.
4. Glorious GMMK Tenkeyless
One of the OG hotswap keyboards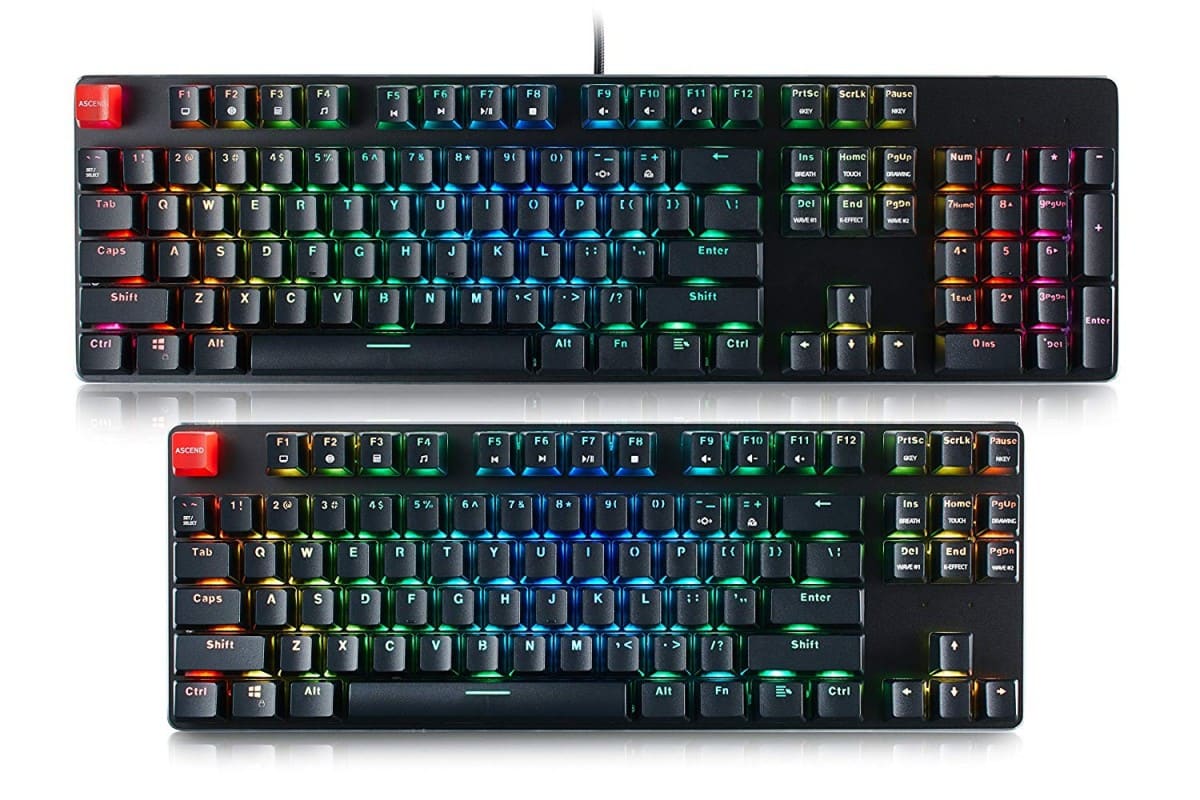 Why we like the Glorious GMMK TKL
The GMMK has 3 size options: full, tenkeyless and a compact 60%. I'd suggest the TKL size to get the best mix of functionality and size. The GMMK is an affordable keyboard with 5-pin hot swap sockets, compatible with all the popular switches. Outside of hot swap the GMMK is a by-the-numbers with some remapping functionality, a plastic case and feet, a standard and competent keyboard. The keyboard itself is light and echoey but it's not something I would hold against the keyboard at this price point.
5. Womier K66
The RGB hotswap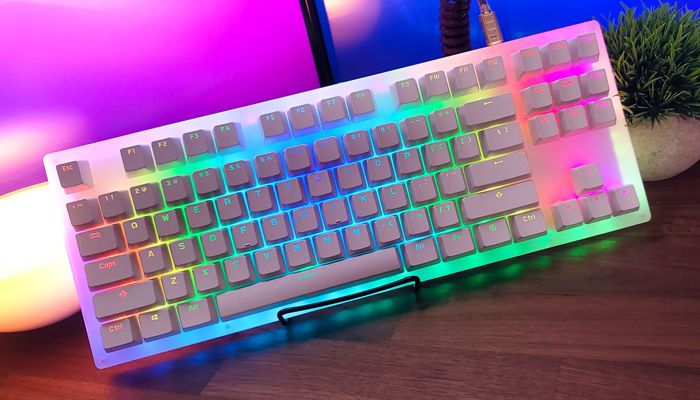 The Womier K66 is here because it has an absolutely insane number of RGB leds in an acrylic case, creating an attractive lighting effect, while being hot swap. There is also a non hot swap version of the K66 so be sure to get the hot swap version if that's what you're after. The layout on the K66 is also fantastic, reminiscent of the Magicforce 68. Unfortunately, there isn't any software support for customization so you must be okay with the default keymap of the Womier K66. The stabilizers are pretty bad on the K66, but you're getting a loud keyboard in all respects.
6. Logitech G Pro X Keyboard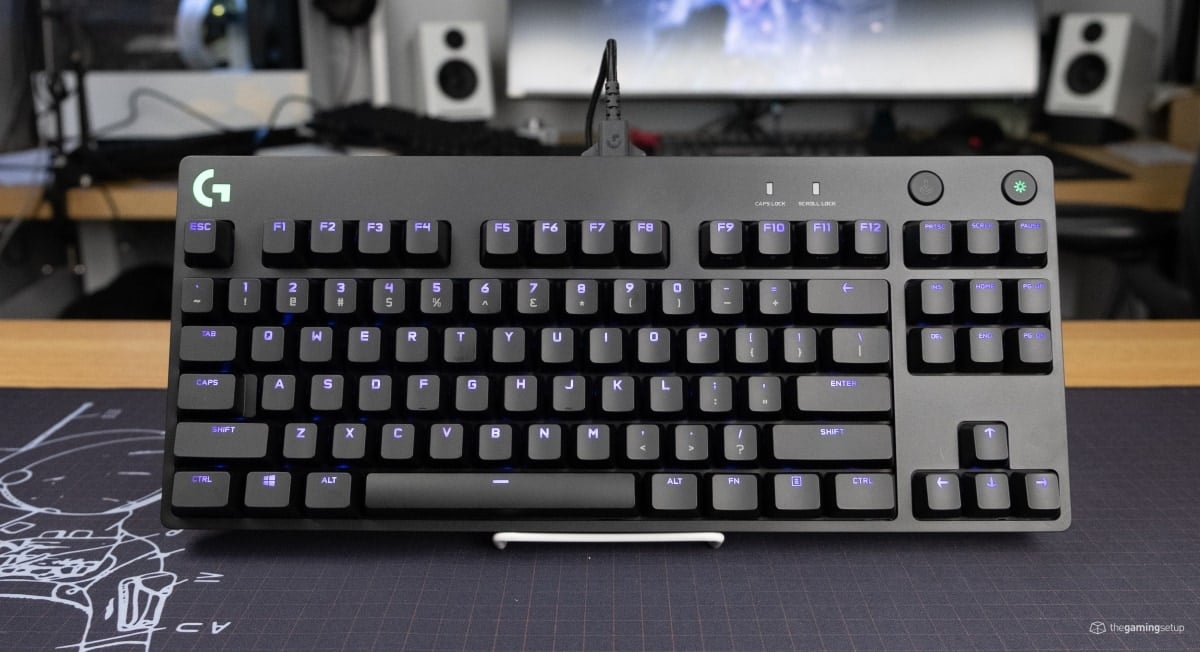 Logitech's hot swappable keyboard is built like a tank
The Logitech G Pro X Keyboard has you covered if you're looking for a hot swap keyboard from a large brand. The G Pro X Keyboard has a 5-pin hot swap socket that supports all standard switches. The keyboard has excellent build quality despite it being in a plastic case, it's hefty and feels good to type and game on. With Logitech, you know you're getting a good warranty and software support, though they could allow for deeper key mapping. At this price point, I would hope Logitech could provide better than ABS key caps. That, along with a micro-USB connector, really makes the G Pro X Keyboard feel a couple of years behind in terms of features.
What's a hot swappable keyboard?
Hot swappable keyboards allow for switches to be installed on a keyboard without needing to solder. The hot swap socket lets a user install switches quickly by essentially plugging in a switch. Hot swappable keyboards are a great way to try out a variety of switches without needing to learn soldering skills. If this is something that interests you, check our our favourite tactile, linear and clicky switches. Luckily, hot swappable keyboards are on the rise, with multiple smaller manufacturers and even a large brand releasing hot swap keyboards.
Hot swap advantages and drawbacks
The benefits of a hot swap keyboard
The ability to change switches on the fly is obviously the biggest advantage of a hot swap keyboard. If you're not yet sure what kind of switches you'd like or if you'd like to change switches in the future, hot swapping allows you to do so without needing to disassemble the keyboard. You can also make customizations like having a different type of switch on the modifier keys or WASD keys and do so on the fly.
The disadvantages of a hot swap keyboard
A lot of keeb enthusiasists on Reddit and elsewhere will poo poo hot swaps as an impure way of building a keyboard, preferring to solder switches to the PCB, but that's not really a disadvantage, just some guidance if you read negativity about hot swaps.
The primary disadvantage of hot swap keyboards is that the sockets can wear down over time, causing poor contact, wobbly switch placements and in extreme cases stop working altogether. Hot swap switches all have a maximum number of swaps before they wear out, good sockets can switch out 100 times before any noticeable degredation.
A note on switches and hot swap compatibility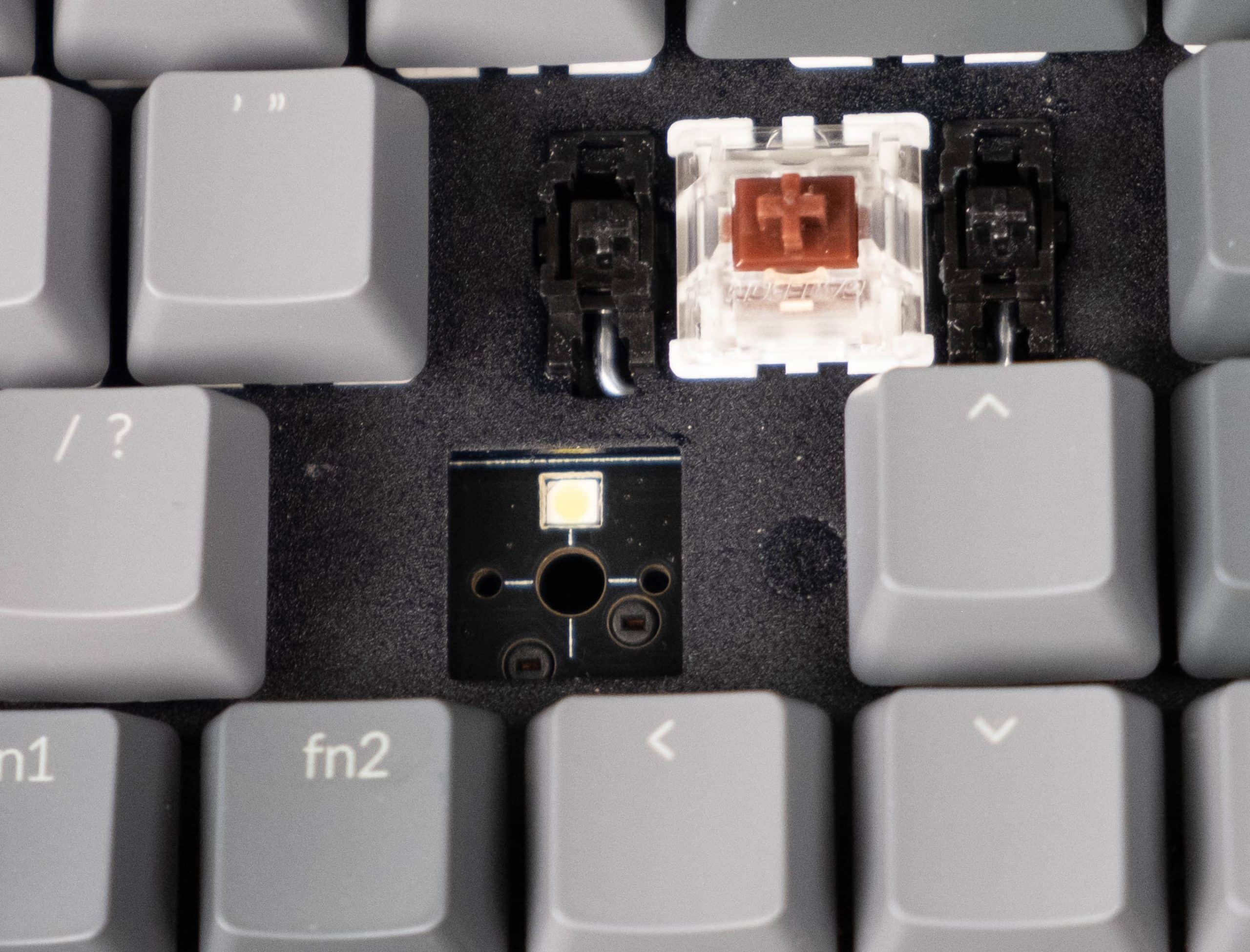 Hot swap keyboards come in two flavours, one that supports 3-pin plate mounted switches or 5-pin PCB mounted switches. What you need to know is that either hot swap keyboard will work with either switch type. You can insert a 3-pin switch into a 5-pin hot swap keyboard without issue. If you have 5-pin switches and a 3-pin hot swap keyboard, all you need to do is clip the plastic legs flush so that you can insert the switch.
How we tested
Compatibility is the most important thing for hot swap keyboards, there are a couple of "trap" hot swap keyboards that you should be on the lookout for; Outemu hot swap and optical hot swap, both of these are only compatible with Outemu and optical switches, respectively.
The best hot swap keyboards are compatible with the majority of MX style switches, it should work with all the popular switch types, Zealios, Pandas, Ink Blacks, Gat Yellows, etc. Some hot swap keyboards aren't compatible with 5 pin switches, but you can easily clip those legs to make them compatible 3 pin switches.
Durability and stability are unique considerations for hot swap keyboards. You want the fit to be stable when switches are inserted, the switch shouldn't wobble or get pulled out easily when changing keycaps. Hot swap sockets wear down over time, Kailh sockets are rated for 100 swaps, while Mill Max sockets are rated for 1000.
What we're looking for
The fundamentals of a good keyboard never change:
Based on the above factors, balancing with price, I pick keyboards that I think will provide the most value and appreciation for gamers. These picks are only considering mass-produced, widely available keyboards, sorry customs! As new hot swappable keyboards come out, we'll give them the good ol' review and consider them for the best list.