Palm grippers have so much choice for palm grip. Back in the old times, the Logitech MX518 was one of the main choices and I never even considered other mice. In 2021, there are an easy 10+ great mice that are excellent for palm grippers. Consider yourselves spoiled.
How big of a deal is mouse grip?
Mouse grips can transform your accuracy of your mouse. Finding the right grip is a core foundation for building gaming skills on. Your natural mouse grip might not be the most effective grip for gaming, like building a jump shot in basketball, you have to test and tweak your form until you can repeat a grip and perform.
Pros and cons of palm grip
Pros
Low tension in fingers
Great for racking
Promotes steadier elbow and shoulder aim
The most ergonomic grip
Cons
Not great for rapid clicking
Not using wrist can limit reaction times
Usually requires more desk space
Harder to do quick flicky movements, bettter for steadier aiming
How to palm grip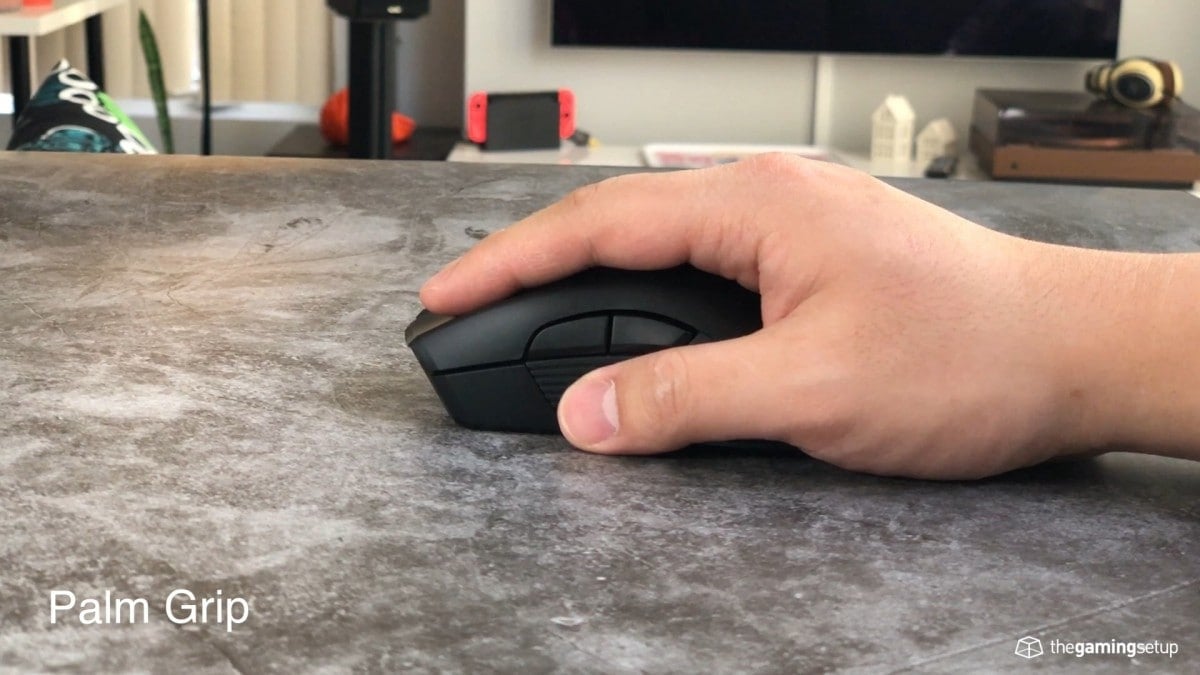 Palm grips usually have a few common elements:
High contact with the mouse, usually no gaps
Locked wrist when gaming
High downward pressure on mouse
To find your palm grip, find your initial resting place for your palm. Let your index and middle finger fall naturally on the buttons. Your thumb should grip underneath the side buttons, and the ring and pinky finger can either grip the right side or relaxed. There's no exact right way for any grip, find a starting point, play with it, see how it feels and performs, then adjust your grip as needed
1. Glorious Model D
A great light ergonomic option
Best super small ultralight
Pros
The best medium sized shape
Sturdy build quality
Cable is flexible but well built
Great feet
Cons
A lot of branding
Buttons can be a little wobbly
If you're looking for an ergonomic mouse, the Model D is definitely something you should consider, it's one of the cheapest and lightest ergonomic mice available. The Model D is a rock solid mouse, with a great shape that most palm grippers will find plenty comfortable.
read our review
2. Glorious Model D-
The best small ergo mouse

Pros
Soft cable
Well built scroll wheel
Slippery feet
Cons
Buttons are a little mushy
Shell is not the sturdiest
Lots of branding
Glorious owns the top two spots for palm mice for giving us the EC shape with soft cables, ultralight weights and two size options. The Model D- is great for palm grippers that found the traditional ergo mice a little too unwieldy for their liking. It helps a lot that the Model D- also is super light, affordable and performs excellently.
Read our review
3. Logitech G Pro X Superlight Wireless
The best overall mouse is a great palm mouse
The most compatible shape
Logitech has successfully refreshed their best mouse.
See Price
Pros
Light at 62 grams
70 hour battery life
PTFE feet
Safe shape for palm and other grips
Our
best mouse pick
is also a great palm grip mouse. The G Pro X Superlight has a great shape for medium size palm grippers. With its lightweight, long battery life, and great buttons. The GPX Superlight is a great option.
Read our review
4. Logitech G703
Best big palm mouse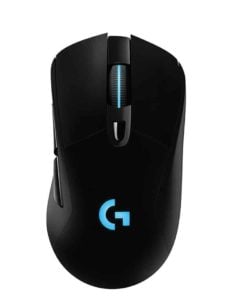 The G703 combines a great large ergo shape with a flawless sensor, great buttons and lagless wireless.
See Price on Amazon
Pros
Great shape for palm
Solid tactile buttons
Flawless sensor
Cons
Build quality issues, some G703s have been double clicking
Heavy by today's standards at 90 grams
Battery life is below average
The Logitech G703
read our review
5. Razer Mamba Wireless
The wireless ergo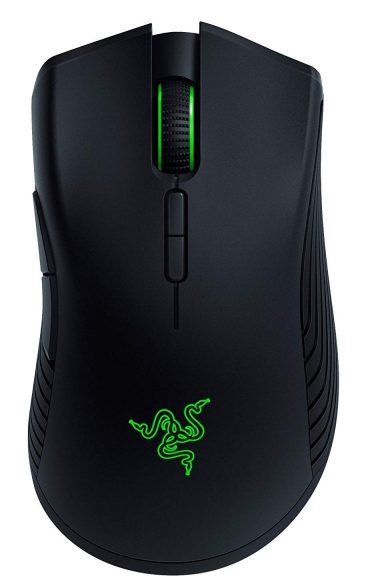 Pros
Great battery life
Comfortable ergo shape for medium or larger hands
Great build quality
Storage for USB dongle
Cons
Clicks are a little mushy
Weight is not centred, located near the back
This is Razer's response to the G703. A large, wireless, and ergonomic mouse that has good battery life. The buttons are where the Mamba falls a little shorted compared to the G703. They lack the crisp tactility of the best mice.
read our review.
6. G Wolves Skoll
Ultralight alternative
Pros
Light at 66 grams
Lots of extra accessories
Well priced
Cons
Buttons are okay
No official warranty
The G-Wolves Skoll is a great option for people who don't particularly like the Model D shape. The Skoll has an EC1/EC2 shape with a size in between.
read our review.
7. Zowie EC2-B
The classic ergo
Pros
Soft rubber cable
Legendary shape
Works without software
Flawless sensor
Cons
Scroll wheel is loud
Clicks are stiff for some
Zowie once dominated the gaming mouse space with its amazing shapes. The competition has caught up and improved on the foundation that Zowie has set. Still in 2021, the EC2 is still a great mouse that serves gamers that don't need the ultra lightest or wireless.
read our review.
8. Razer DeathAdder V2
Another classic ergo
The best overall 65%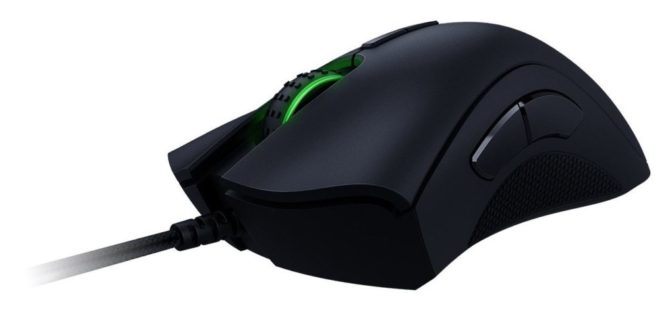 Pros
The classic mouse shape
Comes in both wired and wireless flavours
Updated with flawless sensor
Reasonably priced
Cons
Quite a large mouse, not suitable for everyone
The DeathAdder v2 and v2 Pro have kept the OG DeathAdder shape but have upgraded its internals to keep up with modern mice. The result is a great palm mouse for large hands.
Read our review.
9. Razer DeathAdder Mini
Pros
Great classic ergo shape
Removable grip tape is a nice touch
Cons
Sensor downgrade from the OG DeathAdder
The Razer DeathAdder Mini brings the much loved ergonomic shape to a smaller handed audience as the OG is a fairly large mouse. There's a lot to like about this mouse. For roughly $50 USD you get a solid shape, no holes, lightweight, with good buttons and cable. Razer has included some optional stick-on grips as a finishing touch. The DA Mini packs a PMW3359 which is a downgrade from the 3360, the LOD is higher than flawless mice but I didn't have any issues with tracking just like the Viper Mini.