Logitech has been making quality gaming peripherals for a long time, there are a lot of choices amongst their line up.
Logitech is recently known for high quality mice with strong wireless performance. Their mice have good battery life and the latency on wireless is best-in-class.
Logitech mice have been plagued with button double click issues for certain mice, but they back their 2-year warranty up quite well.
All of Logitech's gaming mice use G Hub to customize performance, settings and RGB modes. It's not everyone's favourite piece of software, but it gets the job done.
These are the 5 best mice from Logitech, in our opinion of course, every gamer is different and what suits you as an individual will obviously vary. We've been sure to include a variety though!
Best Overall Logitech Gaming Mouse: G Pro Wireless Superlight X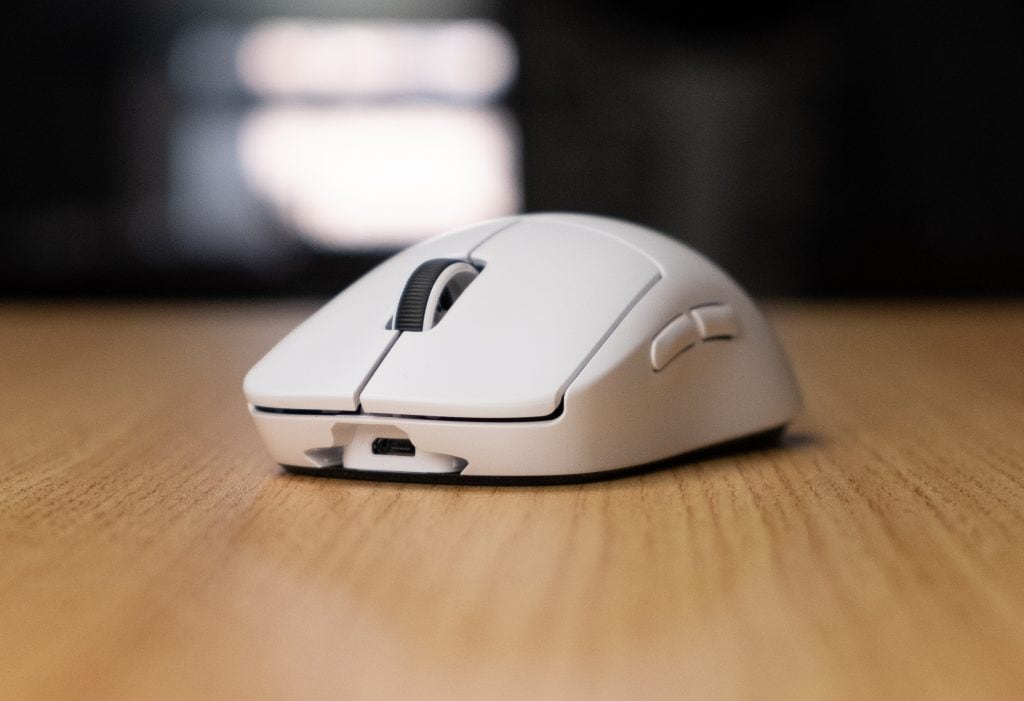 The Logitech G Pro X Superlight Wireless is a contender for best overall gaming mouse.
The specs are. high-end in all regards, the GPX is one of the lightest mice with no holes, has some of the best latency, with great battery life.
The buttons are also some of the best on the market.
The shape of the Superlight is quite safe and suitable for a majority of grip types and hands given its medium size.
Best Large Logitech Gaming Mouse: G703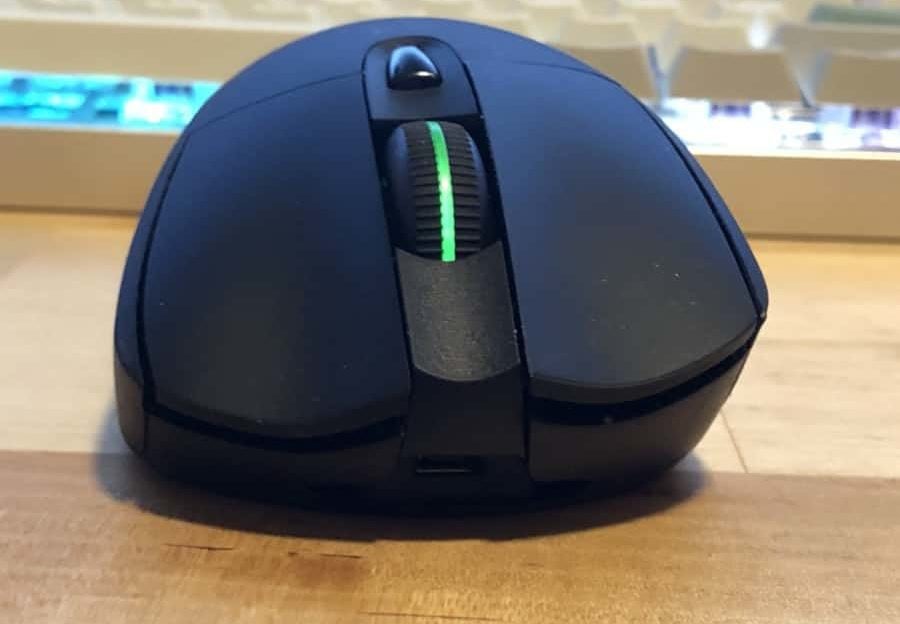 The Logitech G703 is likely your gaming mouse of choice from Logitech if you have larger hands. The G703 has a really familiar ergonomic shape, if you come from the G500, MX518 and G502 the G703 will instantly feel familiar. It's one of the more comfortable shape for a medium/large hand-size gamer.
The G703 stands out in the large mouse space by having lag-free wireless, with a flawless sensor, all that weighing in at a reasonable 107 grams for a large mouse.
Battery life on the G703 isn't as good as the G Pro Wireless or the G305, it's still using the higher drain Pixart PMW3366 sensor so the battery life tops out at a respectable 30 hours. At $100 USD, you can get a wired large mouse for significantly less if you don't care about a wireless mouse that much.
Best Small Logitech Gaming Mouse: G305 Lightspeed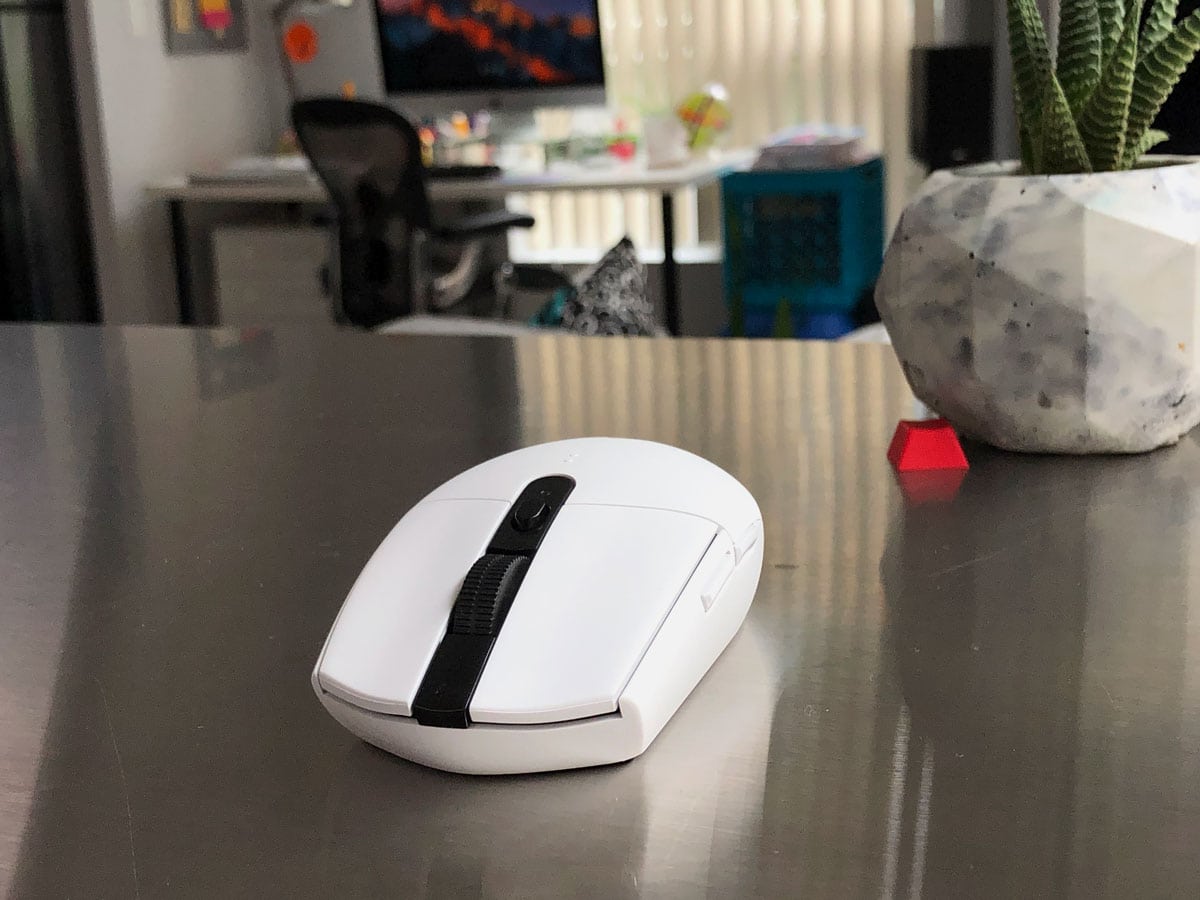 The Logitech G305 is your best bet if you're looking for a small sized gaming mouse from Logitech. It has a safe ambidextrous shape that is suitable for smaller hands. All the standard requirements are met with the G305; flawless sensor, lagless wireless and light weight, you don't any short comings on performance with this mouse.
The G305 stands out in two major ways, the mouse can last up to 250 hours of usage on a single double AA battery, if you're a person that doesn't want to worry about recharging mice every few days then the G305 is the mouse for you. The G305 likely has the best buttons on any gaming mouse, large crispy clicks with a ton of feedback.
The G305's shape is good, but its comfort is average to good, it's not the absolute most comfortable mouse for my grip, but still very serviceable.
Best Cheap Logitech Gaming Mouse for Small Hands: G203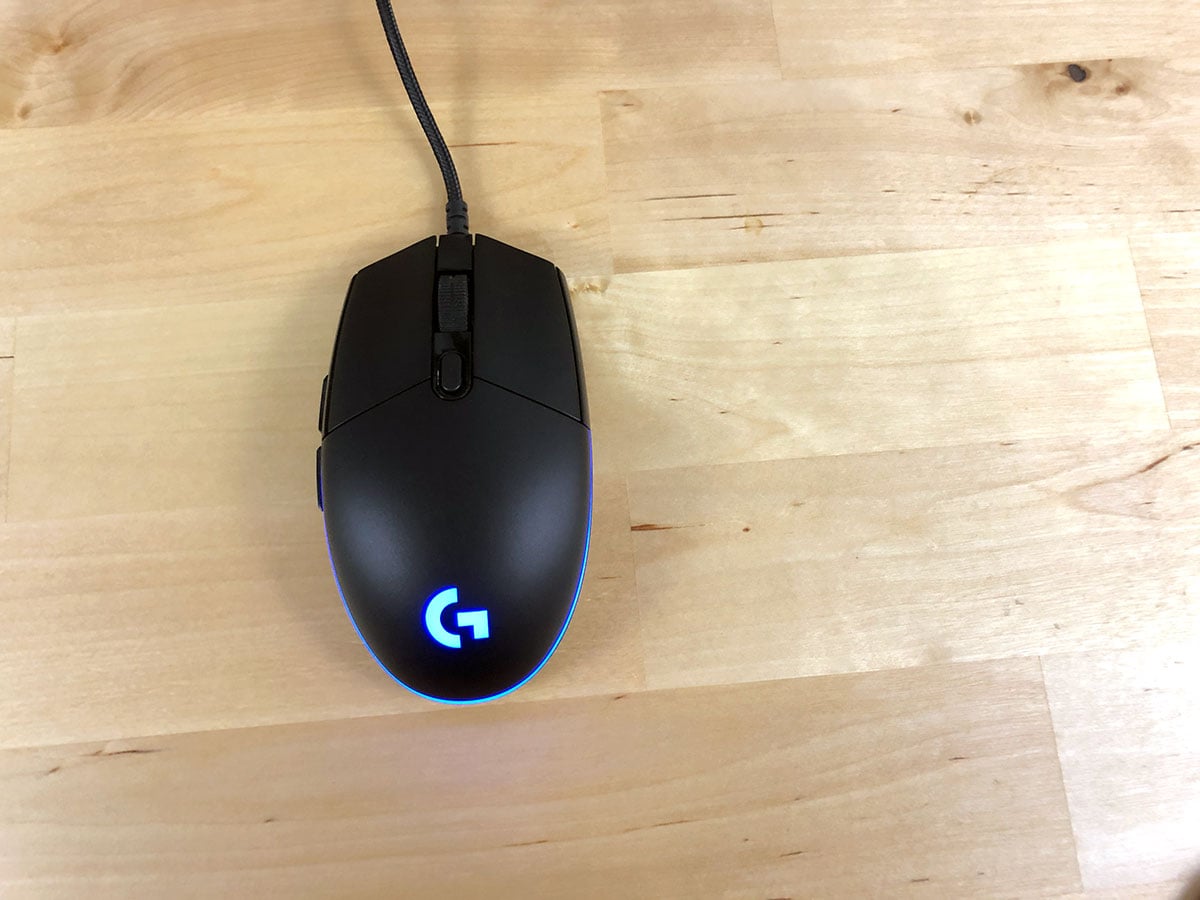 The Logitech G203 has the exact same shape as the more expensive and wireless G305, outside of that it provides the same benefits at roughly half the cost.
The G203 has a slightly softer feel in its buttons compared to the G305. It's a wired mouse that has a softer rubber cable, not the rough braided cable of the Logitech G Pro Wired.
Not much to say that this is a huge value mouse, the Mercury sensor is pretty good, not as flawless as the HERO or Pixart sensor but its pretty damn close and at $25 USD it's a huge value.
Best Cheap Logitech Gaming Mouse for Larger Hands: G502 Hero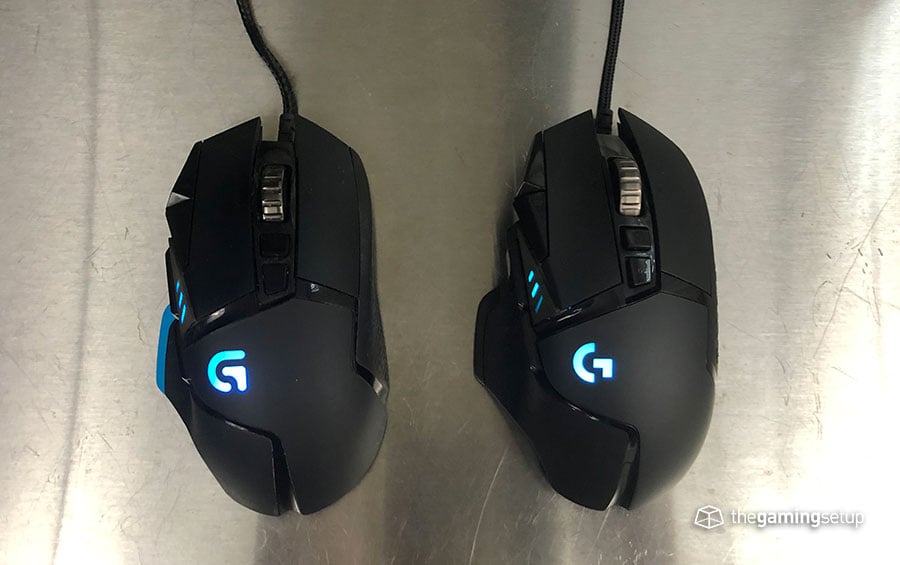 If you're looking for a larger mouse on a budget then you should take a look at the G502 Proteus Spectrum. This is a heavy weight mouse coming in at 121 grams, with a stiff cable so you should know that's what you're in for. The mouse has a great overall shape and a flawless Pixart PMW3360 sensor so you're not going to be short on performance there.
The G502 has a whopping 11 buttons that can be programmed to your liking, making it one of the better mice for games that have a lot of keybinds (like Fortnite). It's also built like a tank, my Proteus Core has been trucking for the better part of a decade with no issues.
The G502's downsides are already mentioned, it's a heavy mouse with a thick and stiff cable, the updated G502 HERO is more expensive with a slightly lighter cable. Overall, The G502 is also not all that much cheaper at $50 USD than say the Rival 600 or Logitech G403.