When it comes to controllers, everybody wants a unique design that stands out from the crowd.
Sony has introduced some vibrant PS5 controller colors and limited edition designs for the DualSense controller. However, the level of customization you can achieve with custom controller makers and skins is unmatched.
Let's look at what controller designs you can get with both the official and unofficial routes.
Official DualSense Colors
Original White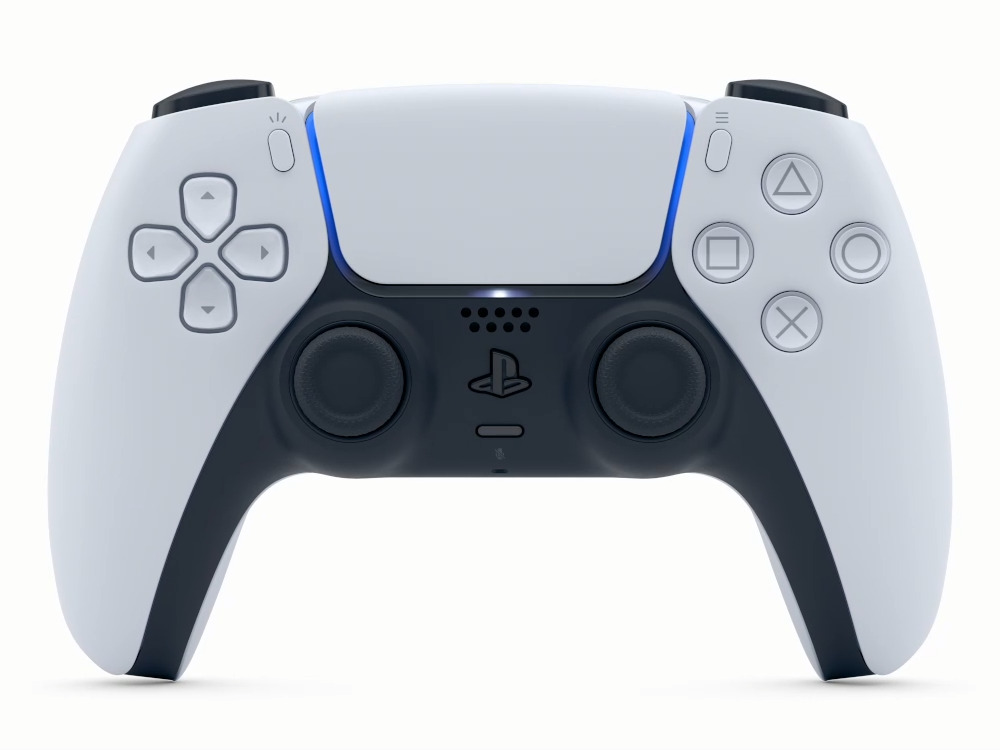 Don't let this standard color fool you. The Original White controller is a practical choice for any gamer. Its neutral color pairs well with the standard PS5 and doesn't distract during gameplay.
The light bar colors are clearly visible against the white surface, and the controller's face buttons feature white icons that seamlessly blend with the rest of the controller. Easy to match and maintain, it's a reliable choice for every type of gamer.
Midnight Black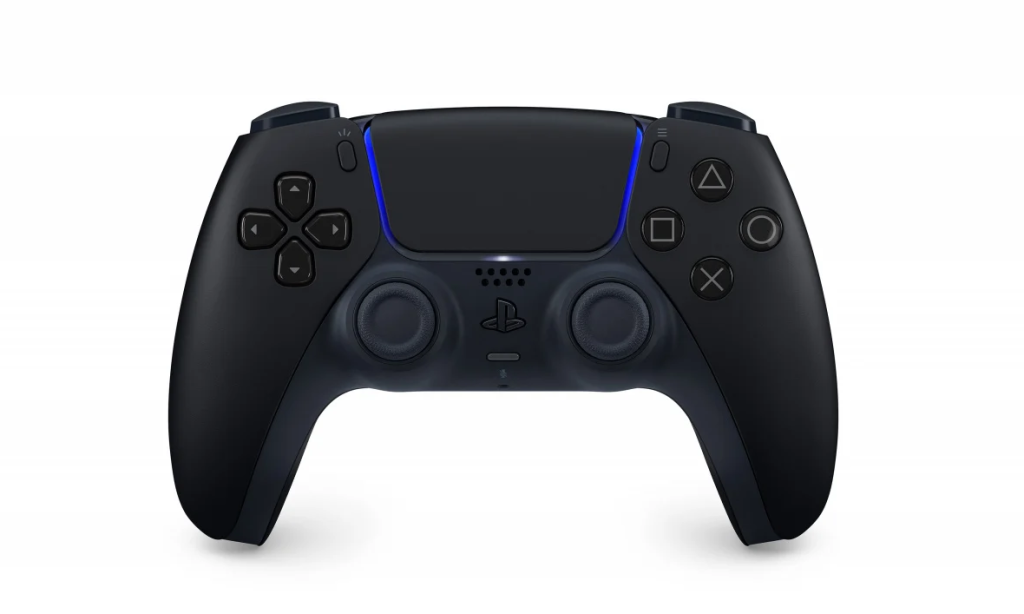 It's not just black; it's "Midnight Black." This controller is for serious gamers who like their controllers as dark as their coffee. If you want a controller for your Steam Deck, the Midnight Black DualSense controller is the best pick.
Being the Darth Vader of controllers, this color is perfect for stealthy Hitman missions or those late-night Vampyr quests. And the best thing is that you won't see those Cheetos stains from your gaming marathons.
The light bar colors stand out vividly against the black surface, and the white icons on the face buttons pop out more than other colors.
Cosmic Red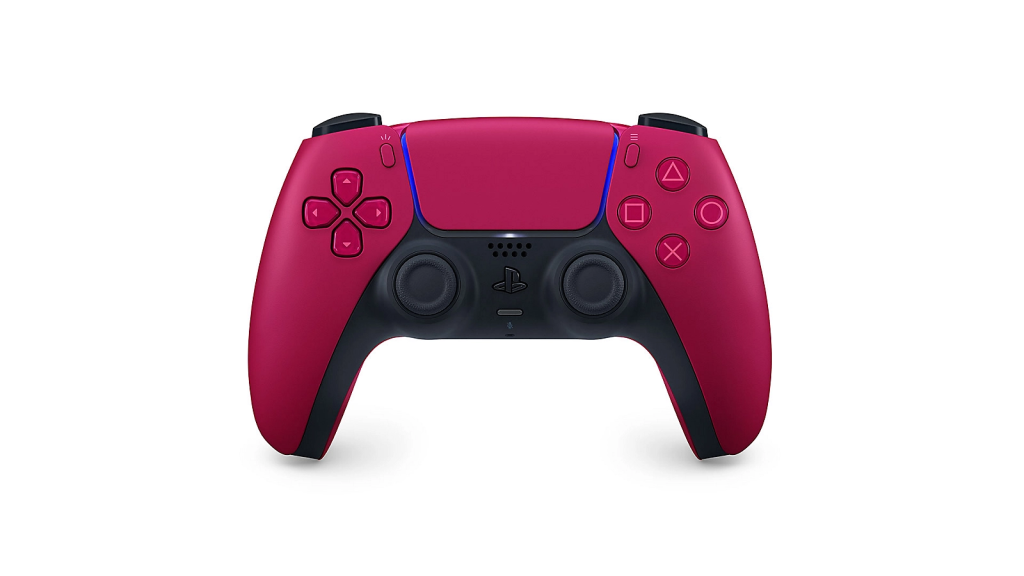 Cosmic Red is a bold choice that stands out from the crowd. It's a good fit for you if you want something different.
The light bar's colors contrast noticeably against the red surface, and the clear pink icons on the face buttons don't clash with the controller's overall color scheme. Do note that the hue is a mix of red, pink, and burgundy, with one being more prominent depending on the lighting.
Starlight Blue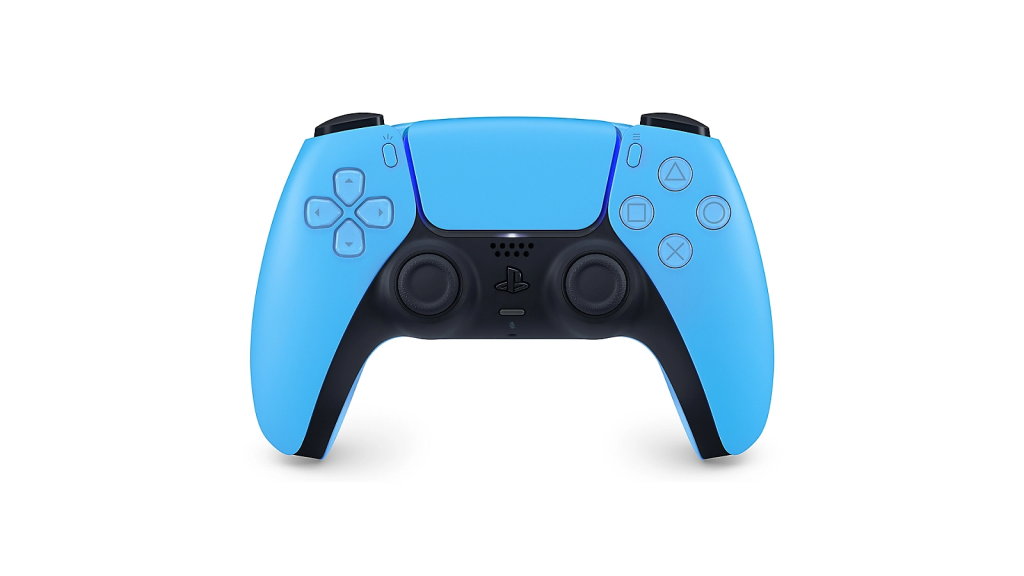 Starlight Blue is a calm, soothing color that's easy on the eyes. The color has a sky blue tone, and it won't do you any favor in hiding food stains from your late-night gaming sessions.
This color pairs perfectly with exploration-heavy games like Subnautica and No Man's Sky.
Oh, and if you "accidentally" drop it during an intense gaming session? No worries; the color ensures that you remain cool as a cucumber.
Nova Pink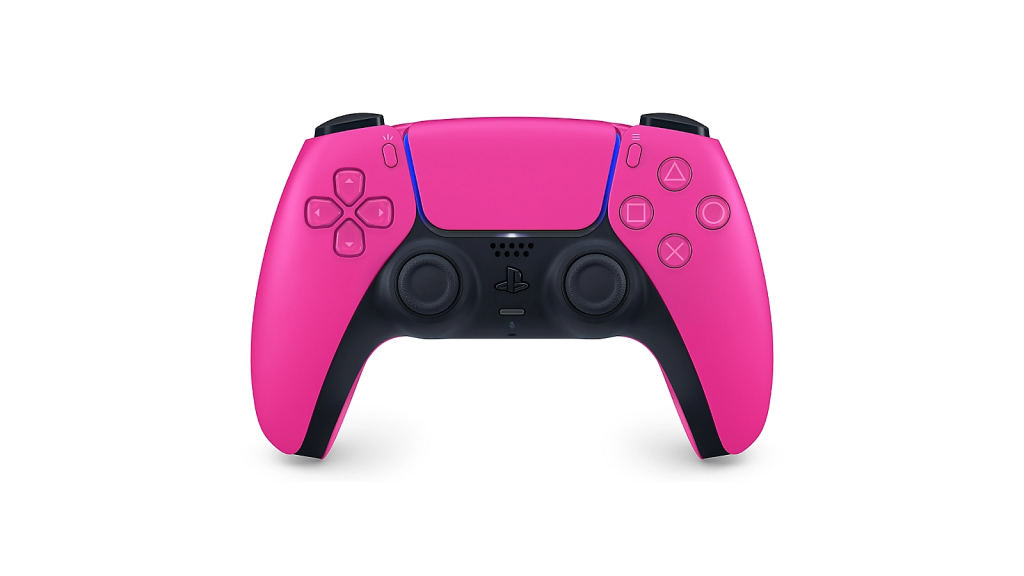 With a hue of pink that's so bright it practically glows in the dark, the color perfectly matches the neon-lit streets of Nova Corps' home planet Xandar in Marvel's Guardians Of The Galaxy.
Galactic Purple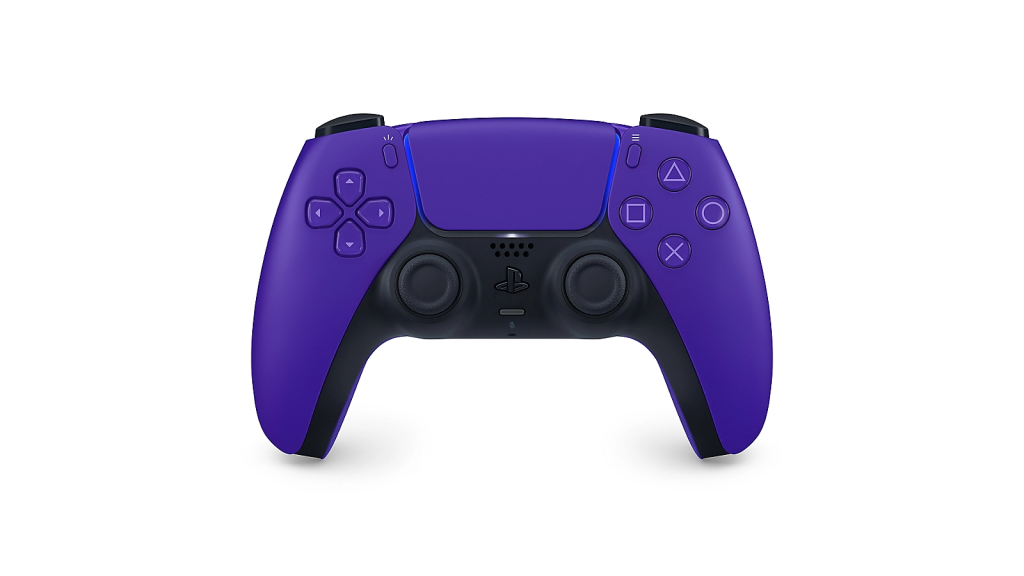 The color purple has long been associated with luxury and sophistication, and this controller is no exception. Galactic Purple is a great option if you're looking for a controller that's plucked right out of Thanos's hands to add a touch of personality to your gaming setup.
While the color might not be for every gamer, it goes exceptionally well with the purple-themed Gotham Knights.
Grey Camouflage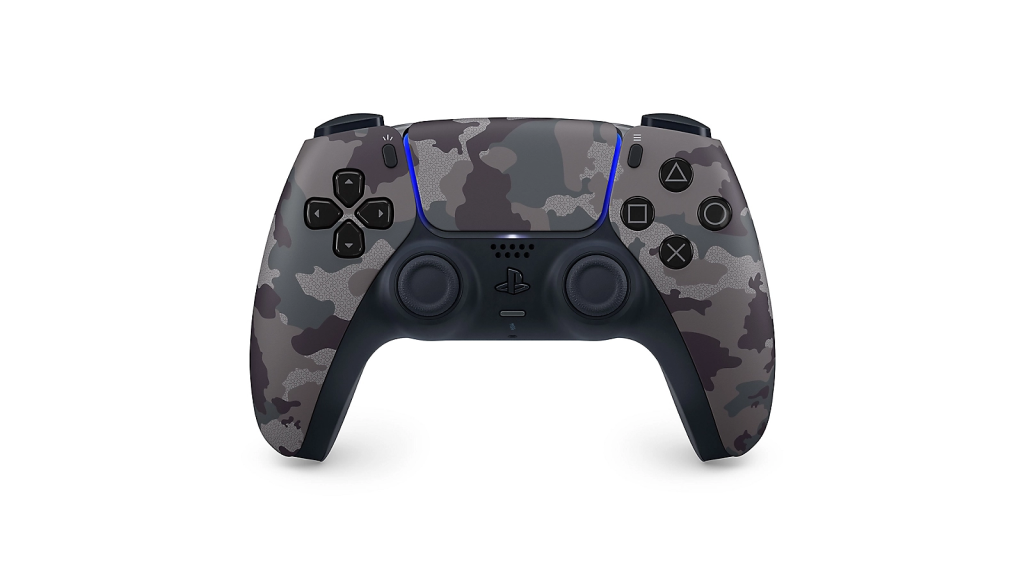 Coming right out of a military base camp, the Grey Camouflage controller is a fun and tactical choice.
It's particularly appealing if you enjoy games like Call of Duty and Battlefield. Unironically, the camouflage design does a great job of hiding any minor wear and tear.
Sony has also adorned the controller with micro-sized Playstation shapes to add a playful touch to your gaming experience.
Limited Edition DualSense Colors
God of War Ragnarok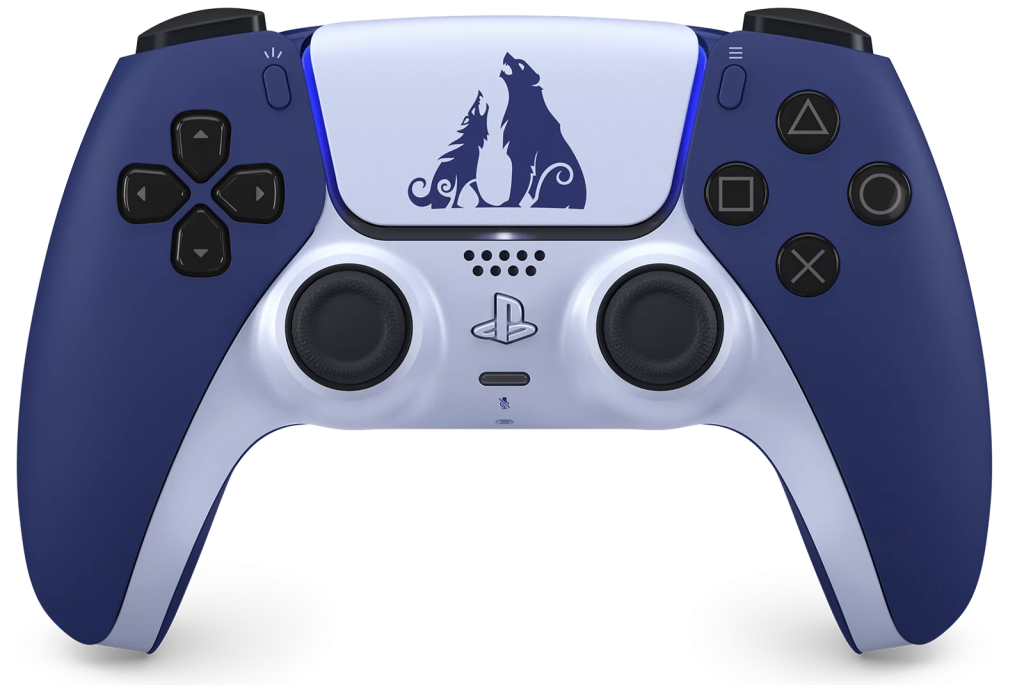 The God of War Ragnarok Limited Edition Controller is a striking tribute to Kratos and the game's icy Fimbulvetr setting. With its two-tone blue and white color scheme, adorned with wolf and bear drawings, this controller lets you wield the power of Sparta in style.
But beware, due to reduced stocks, this controller is as rare as a mythical beast, so be quick to snag one as soon as you find it on sale!
Hogwarts Legacy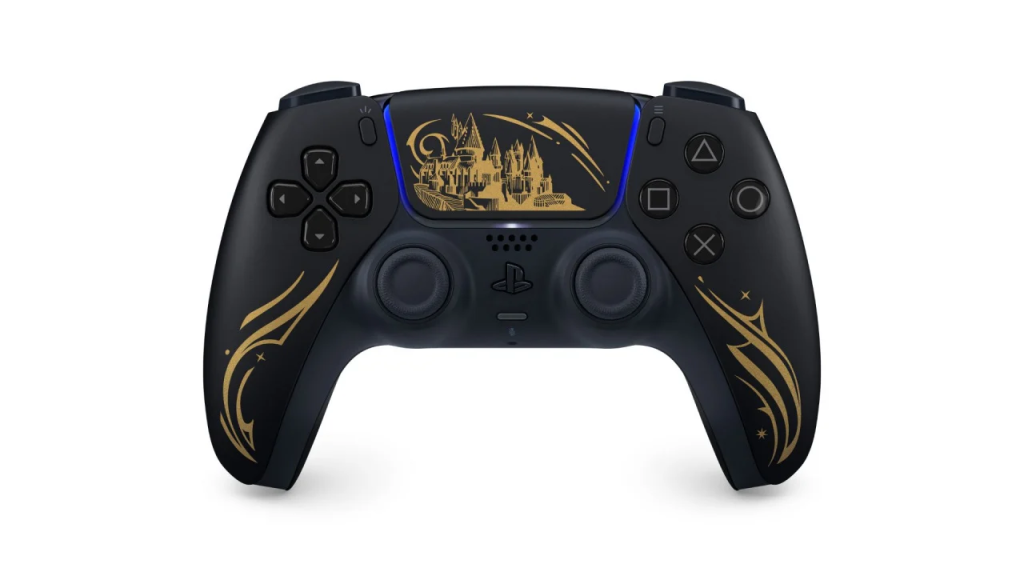 The Hogwarts Legacy Limited Edition Controller is here to put a spell on you. This enchanting controller combines the elegance of Midnight Black with dazzling gold flourishes, featuring the iconic Hogwarts Castle on the touchpad.
However, much like catching the elusive Golden Snitch, getting your hands on this magical controller may be challenging. If you missed out on the pre-orders that went live on 10th February, you're out of luck.
If you really want to add this beauty to your collection, your best bet would be to try the used market and Accio this beauty before somebody else buys it!
Upcoming DualSense Colors
Final Fantasy 16
Sony collaborated with Square Enix to create this iconic and unforgettable Final Fantasy 16 controller. But that's where the good stuff ends. This controller will only be available in the Japanese market, with no projected release date for the West.
The controller is planned to launch on 22nd June.
LeBron James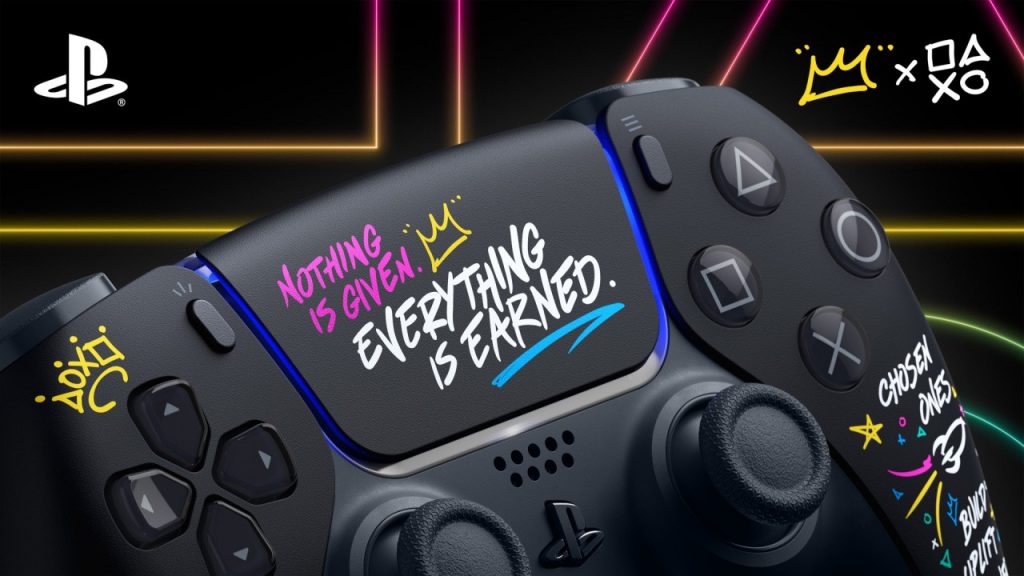 Who would've thought that the basketball superstar LeBron James would help Sony design a controller that's subtly classy yet bold with its multi-colored quotes?
A release date hasn't been declared for this edition yet, but expect an announcement in the summer of this year. We guess it'll land alongside the highly anticipated NBA 2K24 in July.
Metallic Gray and Metallic Red
If the leaks from a Reddit user are to be believed, two more unannounced DualSense colors are on the way to your local Gamestop shelves.
The Metallic Gray is a clear nod to the Dualshock 3 controller color of the same name. And the Metallic Red should come as a slightly bolder counterpart to it.
Note that Sony hasn't officially announced these colors yet, so they might or might not come out.
DualSense Skins and Modifications
A vinyl skin is the cheaper alternative to customizing your stock controller. Let's check some amazing skins and modifications you can apply to your DualSense controller to give it a touch of personality.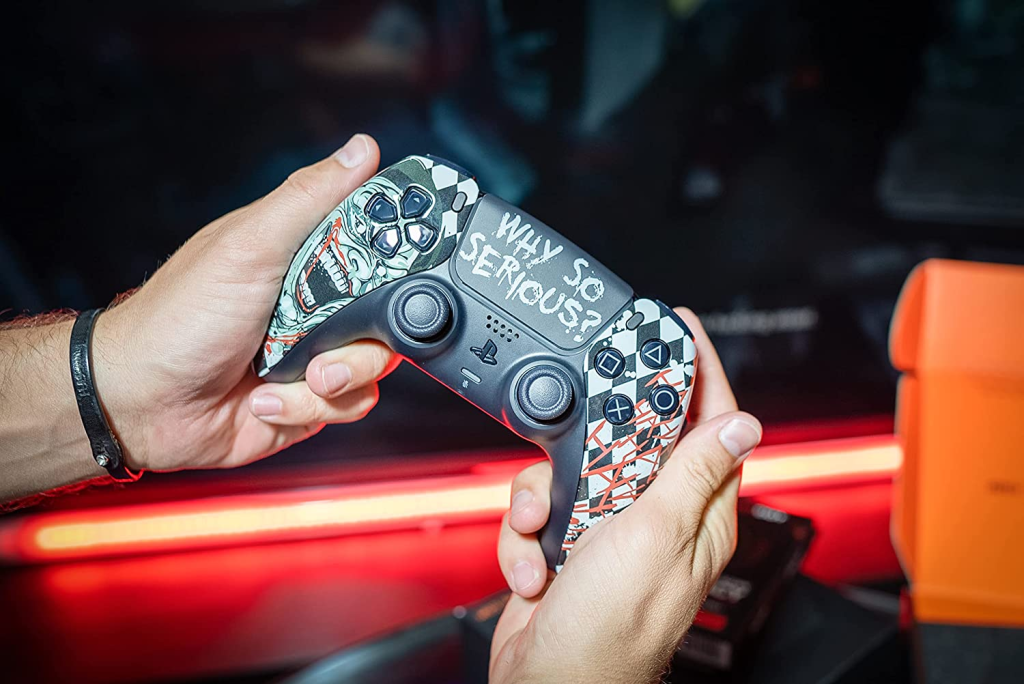 Any fan of the Dark Knight trilogy will instantly fall in love with this skin. The washed-out color, coupled with bold red, fits perfectly with the aesthetics of the DualSense controller.
Gold Thunder Mod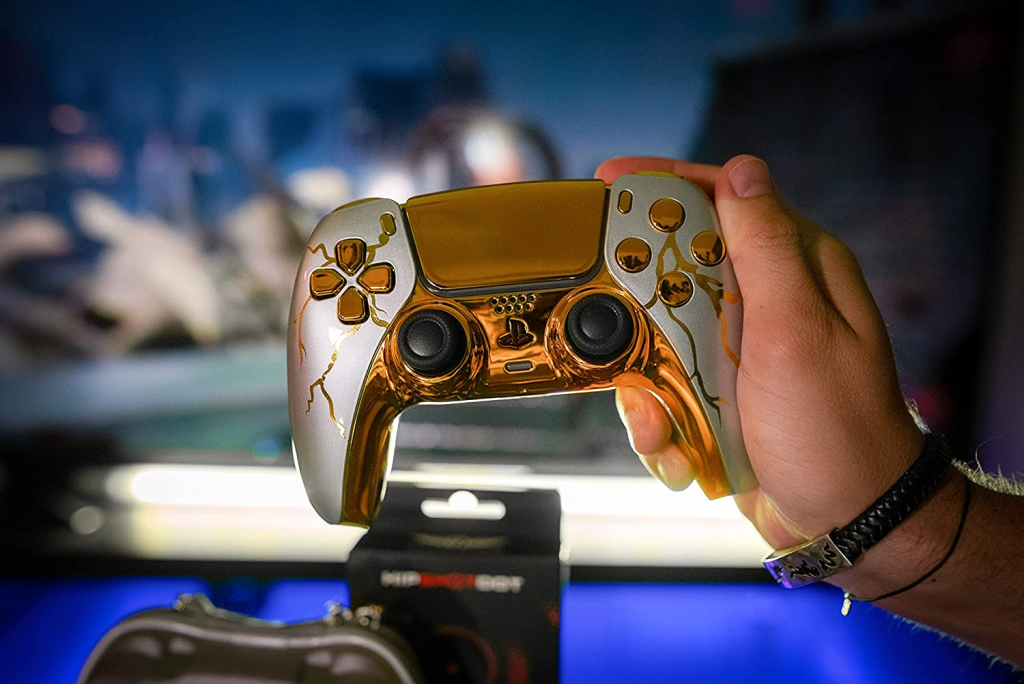 If you want to go one step further than a vinyl skin, a modification is the way to go. This set comes with the outer casing of the DualSense controller, which you'll have to apply manually.
Once applied, the chrome gold and matte silver combo hits home for gamers who want their controllers crafted by non-other than Zeus himself.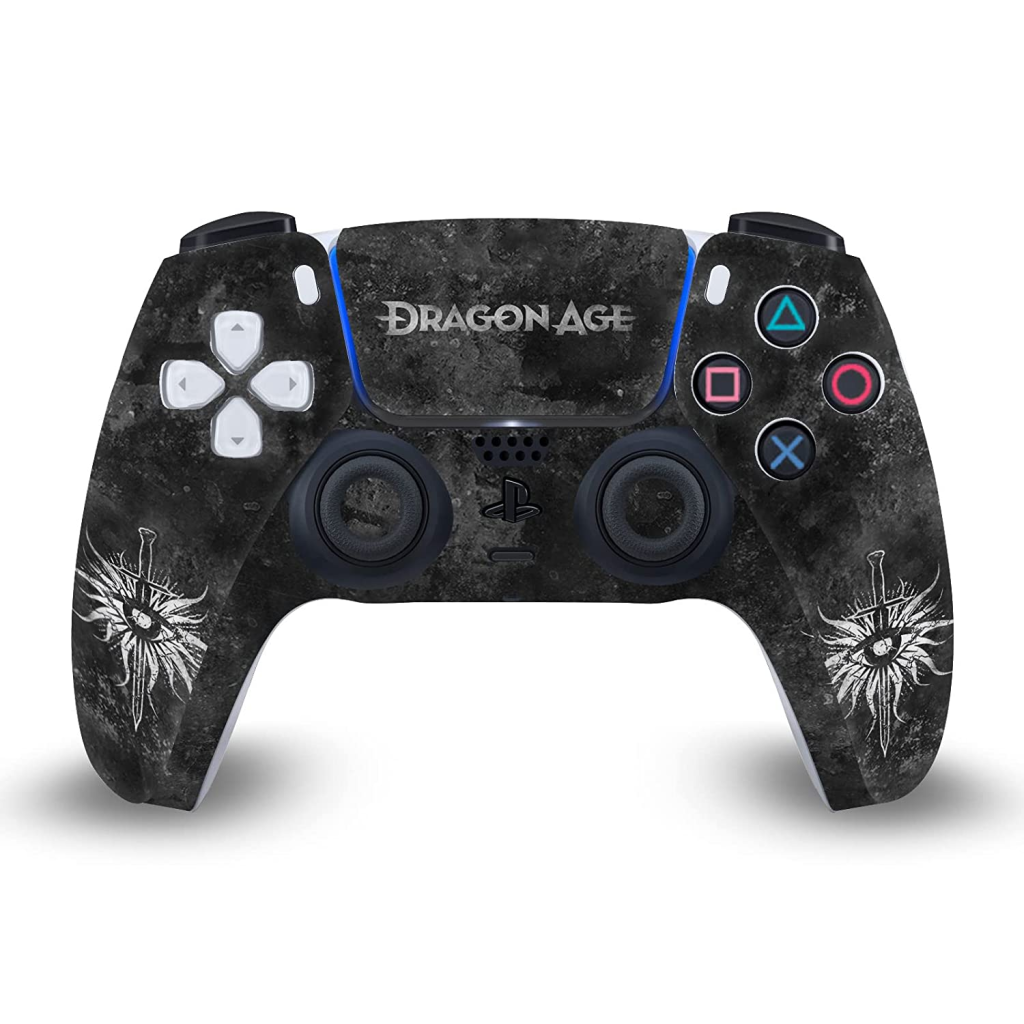 RPG fans will swoon over this Dragon Age Inquisition skin. The skin is subtle in design, with a grey, textured background adorned with the Inquisition symbol on the grips.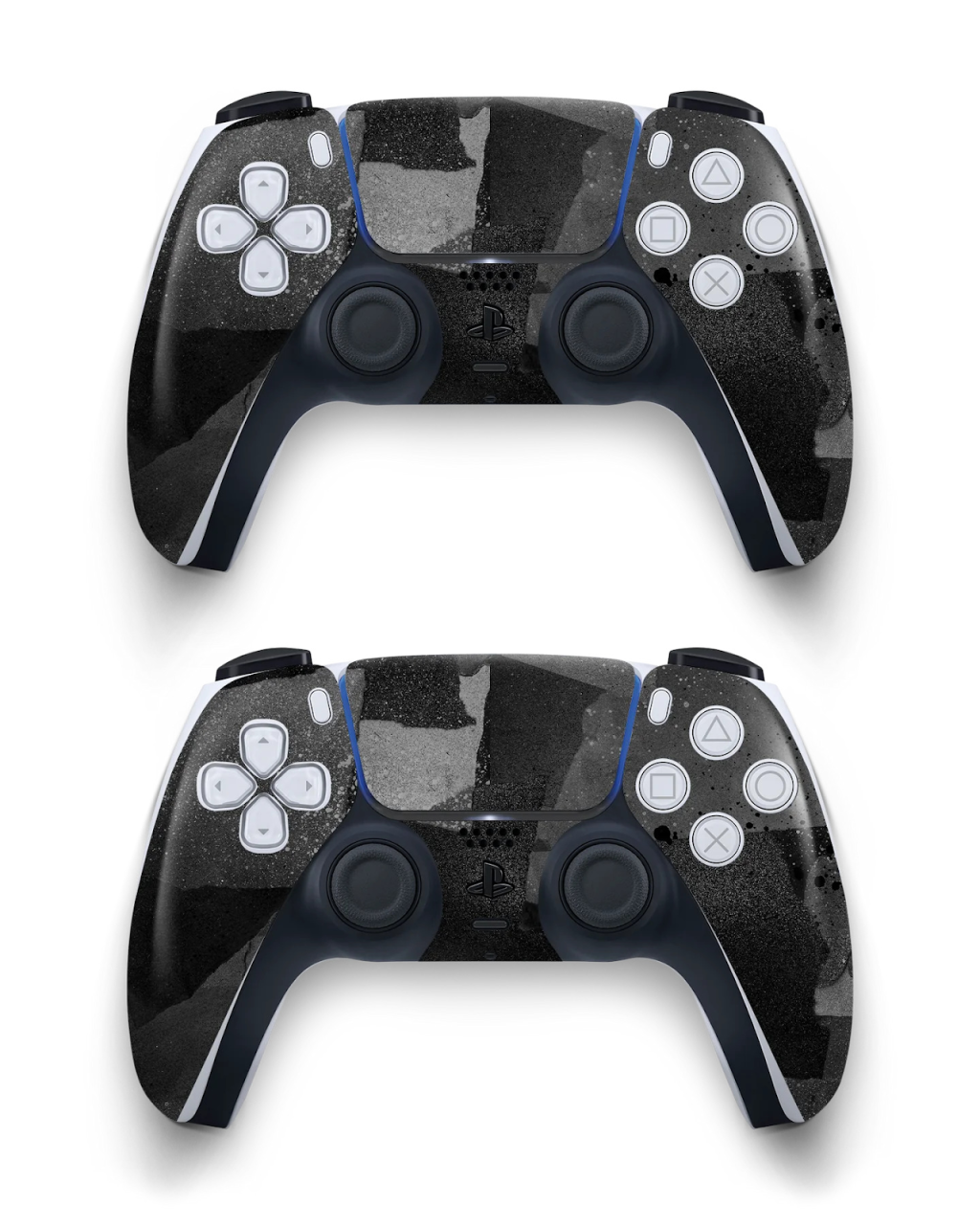 If you're looking for more premium skins and a wider variety of designs, Caseable is the way to go. They design unique skins for almost every electronic you own, but their DualSense skins are a class apart.
Custom Controller Maker Colors
Battle Beaver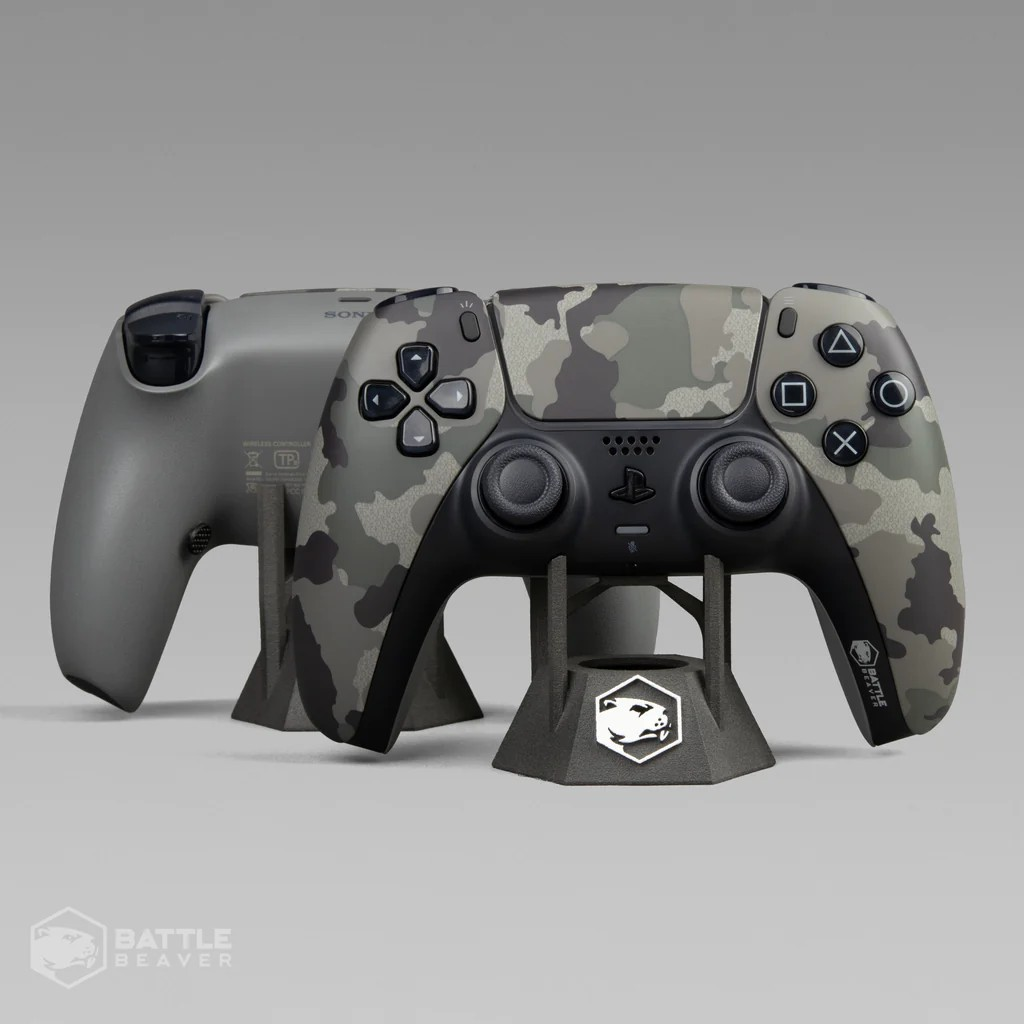 At Battle Beaver Customs, you'll find controllers that offer a unique combination of style and performance. These customizable controllers come with performance-enhancing features like increased thumbstick tension, smart triggers, and back buttons that allow you to adapt to your preferred playstyle.
With the extensive color customization options, you can create a controller that's truly yours. Plus, with their online interactive 3D model, you can see a real-time preview of how your controller will look after applying the custom design of your choice.
If you want the best of the best DualSense controller, this one's it. But beware of the stick drift that these controllers often get plagued by.
Scuf Gaming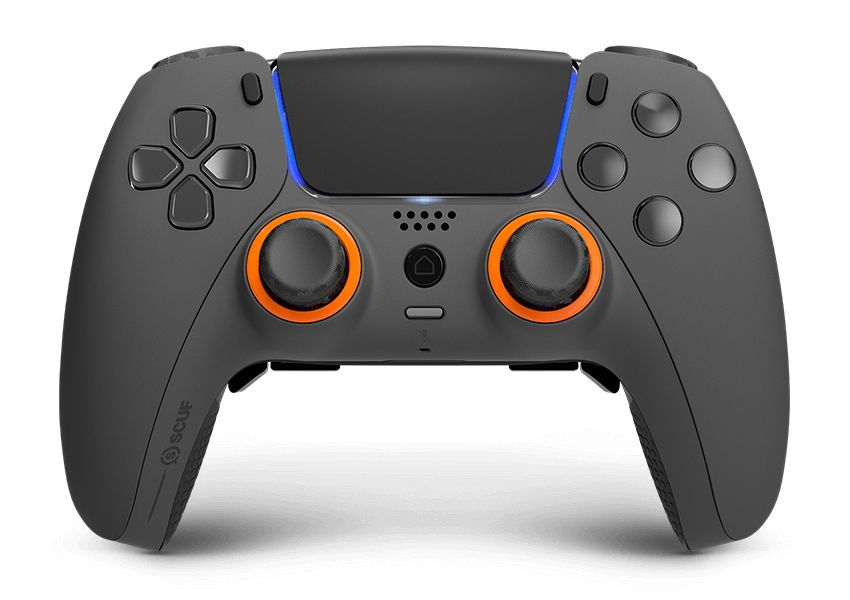 Scuf is the hailing king of creating user-customized controllers.

Their visual customization options might not be as extensive as Battle Beaver's, but the sheer quality and performance of their controllers are unparalleled.
You'll find 3 presets for the DualSense controller, which can be further customized later.
Fan-made Design Inspirations
Marvel's Spider-Man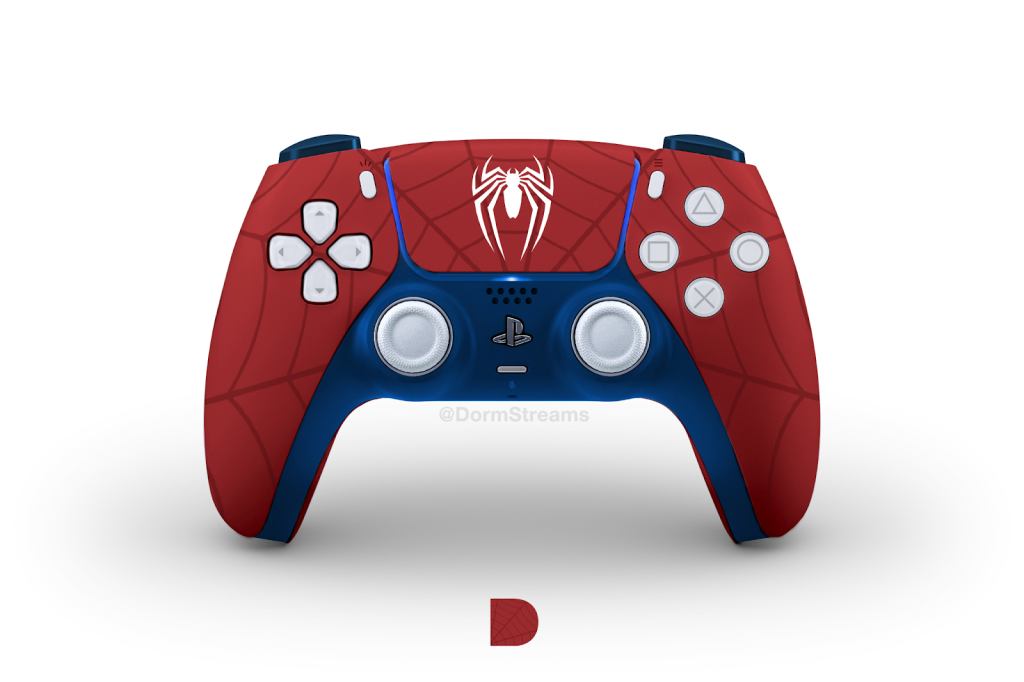 Fan-made designs, in our opinion, bring out the best in the DualSense controller. It's a shame that Sony might never bring these designs out in the market.
This Spider-man-themed controller could be the perfect pair for the upcoming Marvel's Spider-man 2.
Bloodborne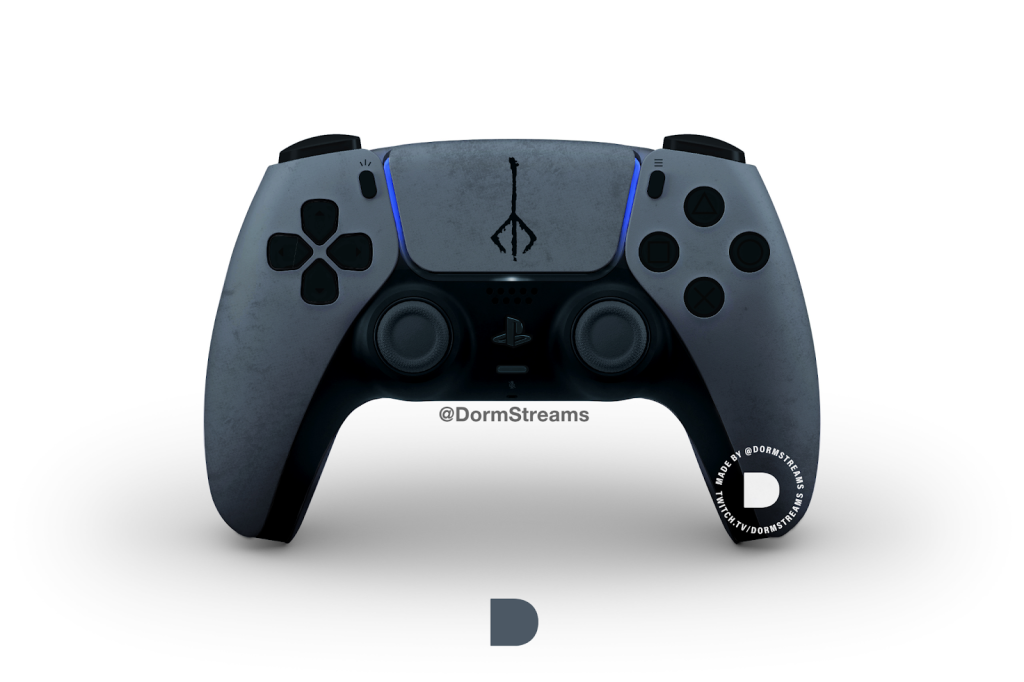 Embrace the night with this Bloodborne Fan-made Controller Design. This dark and atmospheric controller takes inspiration from the Gothic and Lovecraftian tones of the beloved action RPG.
It features the iconic Hunter's Mark on the touchpad and pitch-black face buttons, making it our favorite among the fan-made designs.
Fallout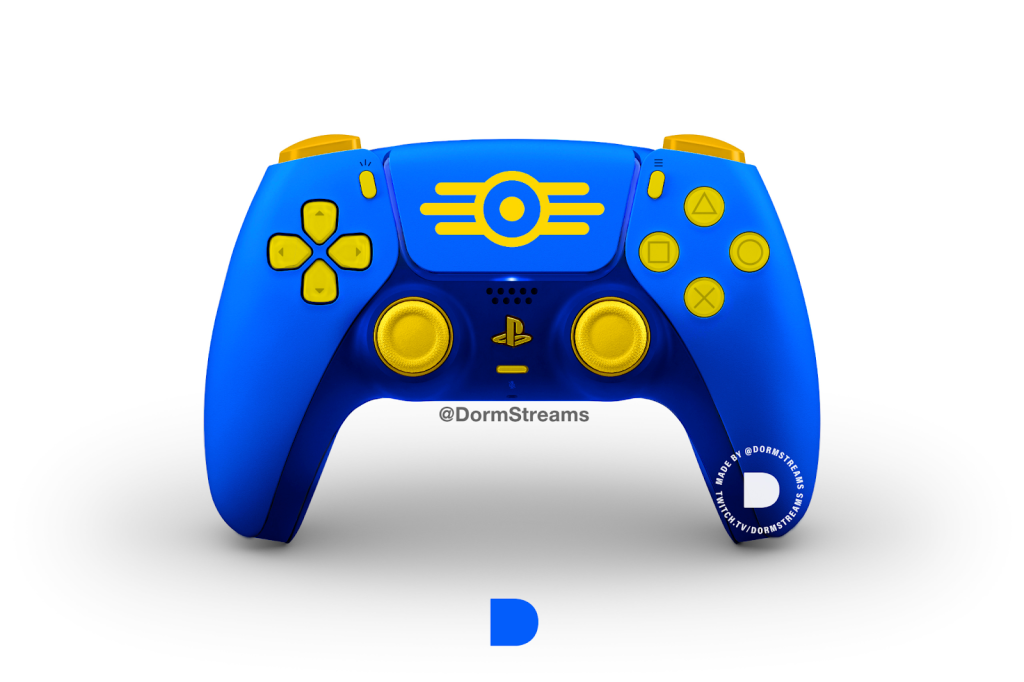 Where the Bloodborne-themed controller had darker shades of grey and black, this Fallout-inspired controller goes all-out with bright blue and yellow.
We haven't heard any official news about Fallout 5 from Bethesda yet, but if this controller design or something similar doesn't release with the game, I'll be very sad.
Which controller design do you personally like the best? And is the extra performance provided by custom controller maker companies worth the high price of their controllers? Let us know in the comments!