Finding the best PS5 controller in 2023 all depends on what games you like to play and what you need it for. There might not be as many controller options as the Xbox, but there's a perfect PS5 controller for everyone.
We've hand-selected the best controllers for PlayStation 5 owners. The best general PS5 controllers and the best specialist controllers too. No matter what kind of gamer you are, one of these options will be perfect for you.
Best Overall
The standard DualSense controller is the best overall controller for most games unless you have specific genre optimization needs.
1st Party Pro Controller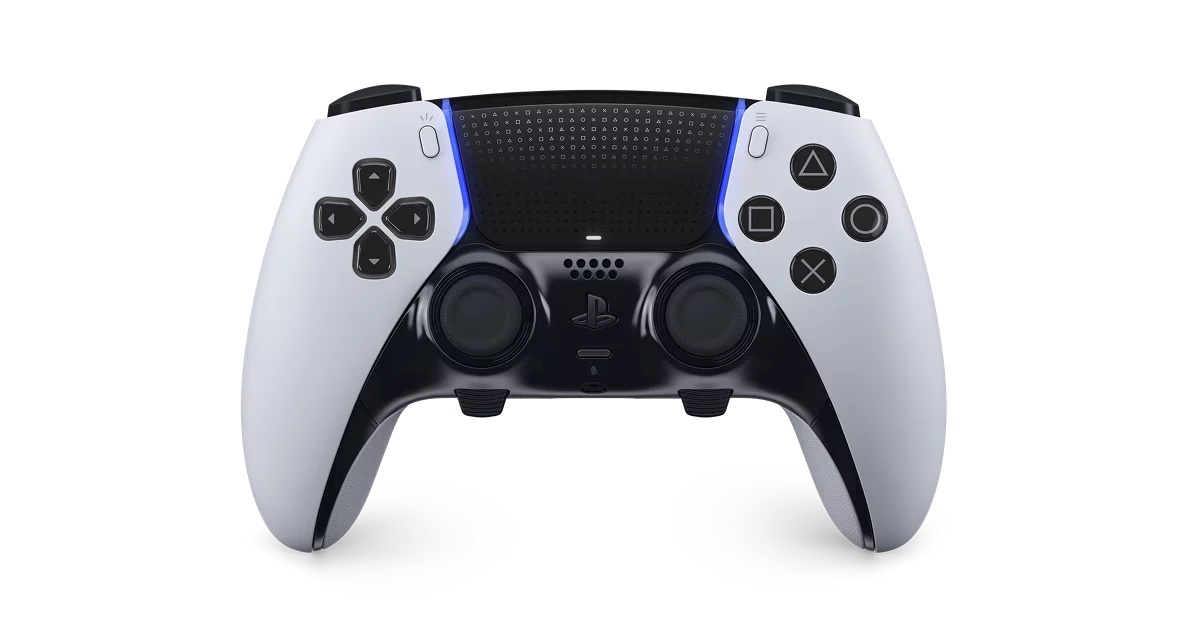 The price premium for the Edge brings on some really nice features that highly competitive gamers appreciate.
Super custom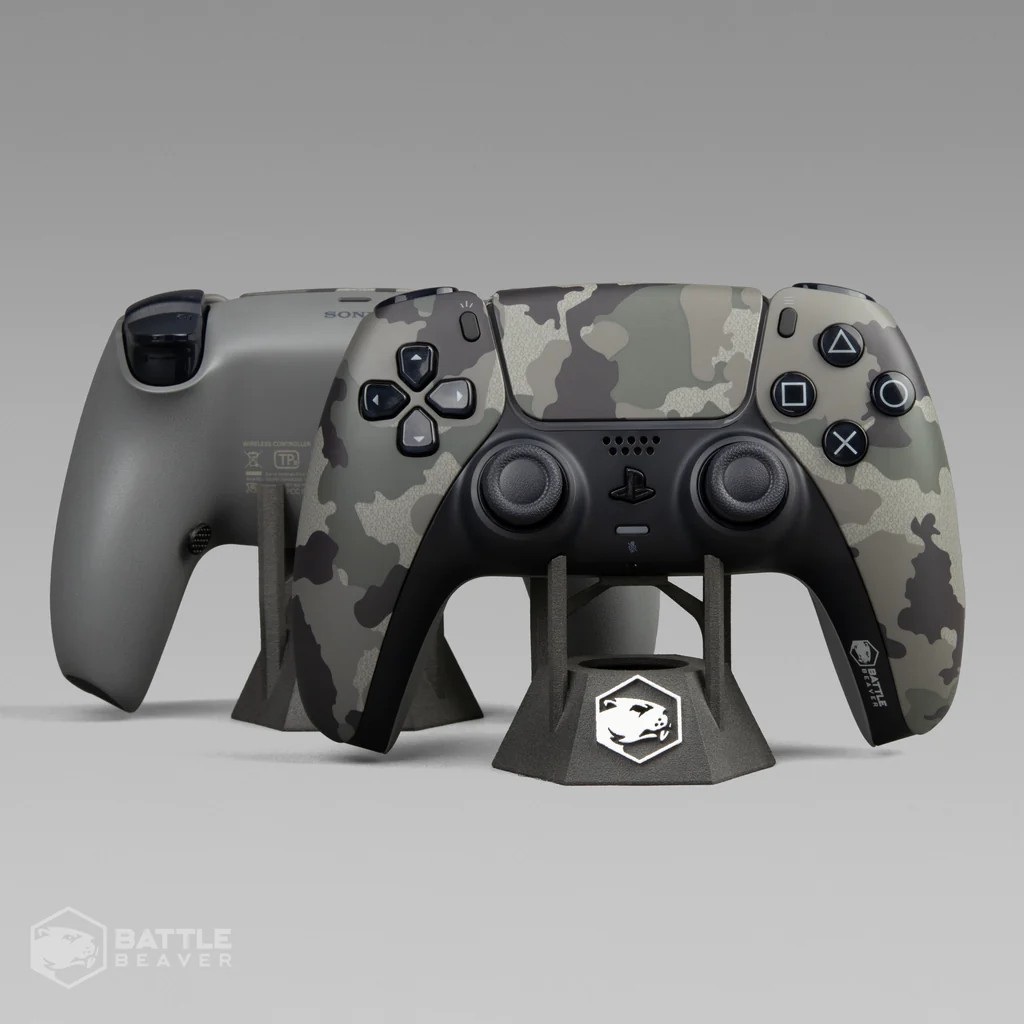 Battlebeavers can take your standard DualSense and supe it up however way you want, awesome for comp shooters.
DualSense
The original is still the best option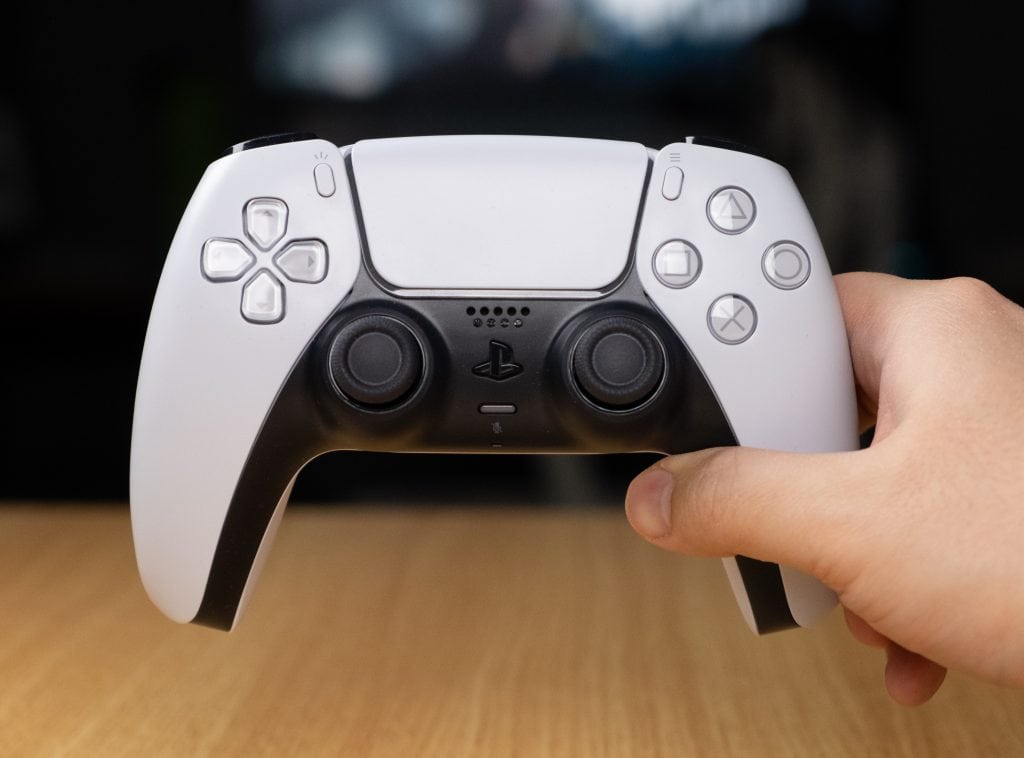 Adaptive Triggers
Precision Haptic Feedback
Built-In Mic
Claw grip-friendly
Everything you need in a current-gen controller for general gaming
Reasonable price
Battery Life of around 10 - 13 hours
Not the best choice for super competitive gaming. Not terrible, but not the best.
Sticks can drift
The original DualSense PS5 controller is still a fantastic option for almost all PlayStation gamers. It doesn't come with the fancy bells and whistles that the upgraded Edge controller does.
The base DualSense controller comes packed with features. With adaptive triggers that provide physical feedback, next-gen haptics from the company behind the Nintendo JoyCon HD Rumble and much more, it's easy to see why this is a fantastic gamepad choice.
This is easily the best controller for general gaming. It's a great mid-range option that's suitable for almost all types of gamers. The controller also comes in an array of colors for those who are focused on aesthetics.
This is not the best controller for pro gamers or anyone that exclusively plays competitive games or fighting games, more on those later. Another major downside for the DualSense Edge is that it will be prone to stick drift with not a lot of options to repair.
DualSense Edge
Best overall controller for PS5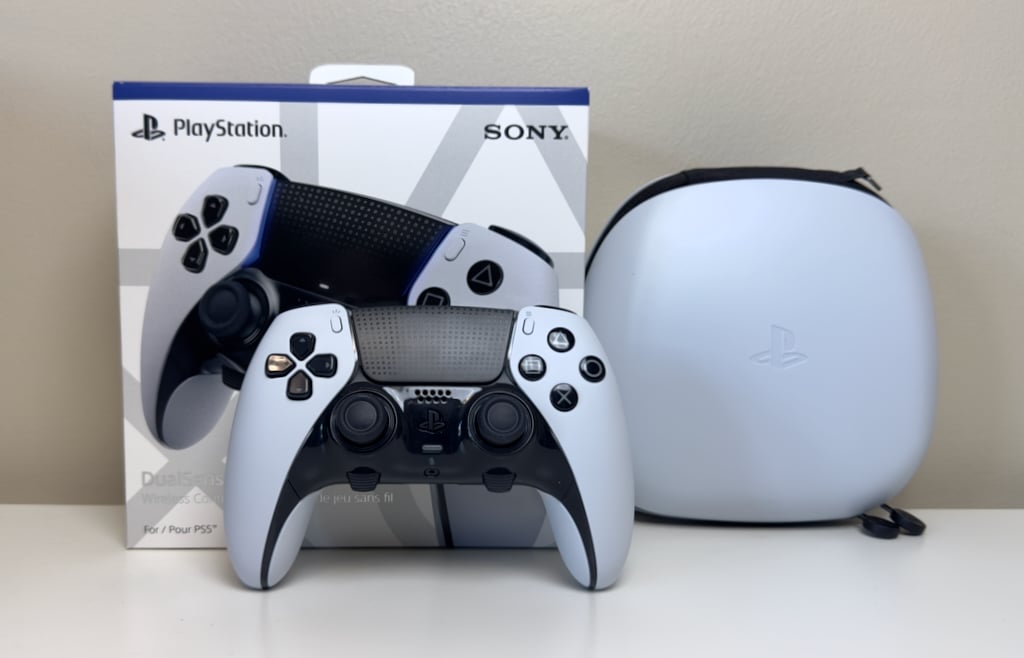 Great software customization
Modular design is great for repairability and hardware customization
Slightly smaller shape will benefit some
Customization options can give you an edge in comp games
Shortened triggers allow for more responsive gaming
Shortened trigger feel a little mushy
33% less battery life
Bad PC support
Only two back buttons
No hall effect sensors at this price
The Sony DualSense Edge is one of the most expensive PS5 controller options on this list, and it's the official PlayStation 5 Pro controller. It's an upgraded version of the original PS5 DualSense that builds on everything that makes the first PS5 gamepad great.
Offering some impressive customization options, the DualSense Edge is a welcome upgrade and a big step forward for console gamers.
It features trigger adjustment sliders for a custom shortened trigger, two back paddles, incredible haptic feedback, replaceable stick caps, custom controller profile app support and more.
Combined, these features lets you play your way with fewer compromises. It's a controller that's built for competitive gaming. Shooter game fans will most likely feel the upgrades the most.
DualSense Edge is designed to suit all types of gamers, but those who love competitive games will really benefit from the features. This controller is around 3.5x more expensive than the original DualSense controller, which isn't too surprising considering the additional features it comes with.
Importantly, the swappable stick modules allow you to replace a drifting stick, which a heavy gamer is more likely to experience.
When it comes to pro controllers, the DualSense Edge is a great option from Sony for the PlayStation 5. As expected of a pro controller, it's pretty expensive. If you're not looking for that distinct edge or putting in a ton of hours grinding, you're better off looking at a different controller.
BattleBeaver
The best custom controller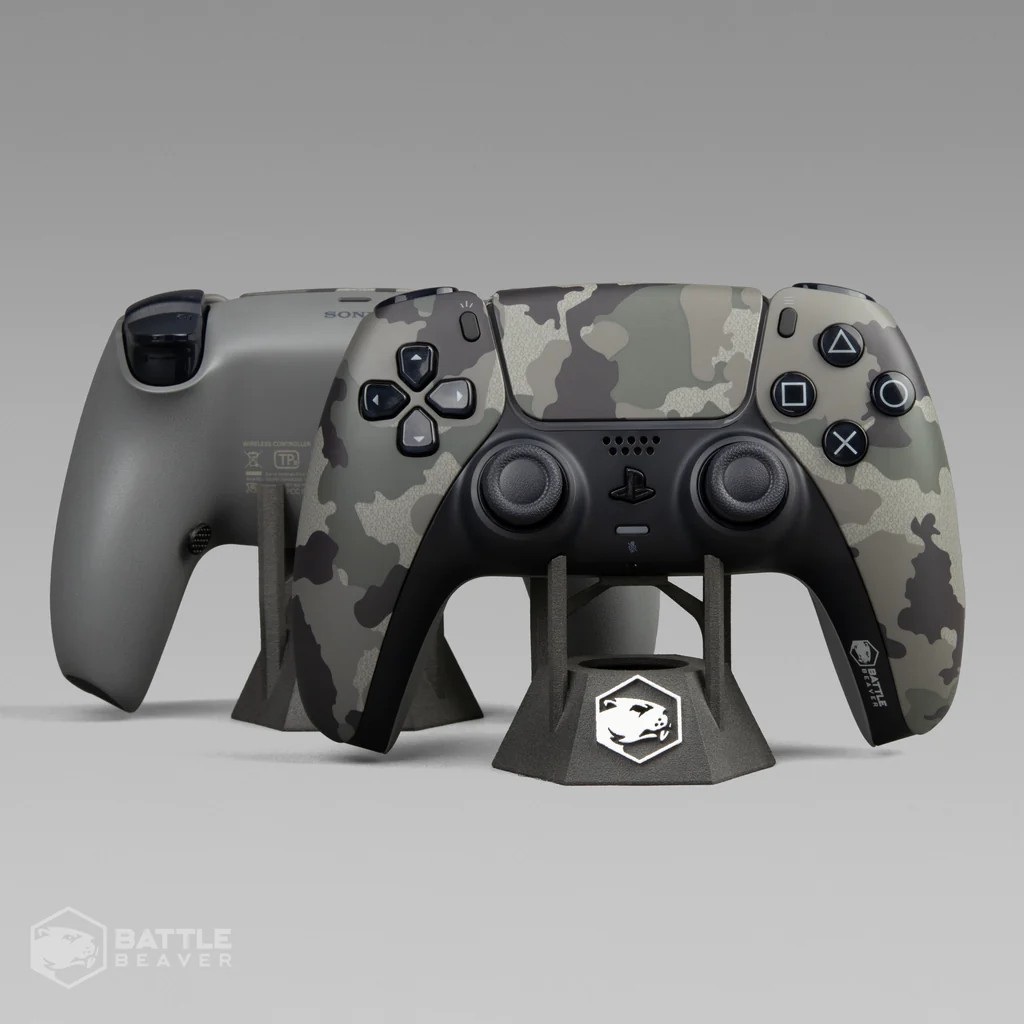 Offers preset options suited to specific audiences for an easy purchase
Highly customizable
Smart adaptive triggers
Increased thumbstick tension (and option to reduce it)
Back buttons
Reduced deadzone
Limited reviews for BattleBeaver controllers
Expensive, higher customization increases the price
Mechanical issues reported
Long delivery times
Customer service is reported to be slow
BattleBeaver offers some of the best controller customization currently available by modifying the official DualSense controllers from Sony. They specialize controllers to mainly to suit FPS gamers.
This brand has various customized pre-set PS5 controllers on offer, but they're most well-known for letting you design a unique controller with the customizations you want.
There is no other PS5 gamepad currently available with this many potential options. Even better, you can send in your DualSense for them to customise, which cuts down on the price.
While they do create unique controllers for different consoles, the gamepads aren't that different from each other. The features on offer include up to four rear buttons that line up with your controller-holding fingers, thumbstick tension modification, smart triggers and more. Having features like these make it easier to hold the controller, react faster in-game and improve your general gameplay experience.
Some users report issues with the controllers, such as stick drift which may or may not be fixed for you by BattleBeaver. It really depends on your warranty status.
This is the most expensive customized option for PS5, but it does offer the best-customized controllers, so it's not that surprising.
HORI Fighting Commander OCTA
Best fighting pad controller for PS5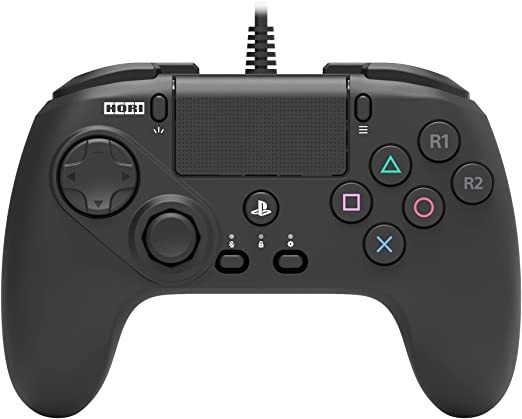 Access to eight access buttons with your right hand when using a traditional grip
Lots of button remapping options
8-directional thumbstick gate
Reasonable price
10-foot cable length
Hori Device Manager companion app cannot be accessed on PS5, needs to be hooked up to a PC to do this.
Light and hollow, which can make it feel cheap and tricky to handle.
D-Pad is not for everyone
No wireless version
Fighting game players rejoice; there's a great Hori controller for the PS5 too. While there are also arcade sticks from Hori for the PS5, we'll be focusing on the Fighting Commander Octa for PlayStation 5, which is the best fighting game controller for the console.
Hori Fighting Commander Octa adds two new buttons alongside the D-Pad for a six-button layout and offers adjustable D-Pad sensitivity too, along with micro switch buttons.
It comes with the Hori Device Manager app, so you can assign button layouts, adjust various settings and save 4 unique profiles. Unfortunately, you can't remap without the help of a PC.
As a licensed peripheral maker for Sony, Microsoft and Nintendo, Hori controllers are a top-tier third-party manufacturer. The build quality does leave a little bit to be desired compared to a first party controller.
Despite that, the Fighting Commander Octa is cheaper than the Sony DualSense controllers and the features are beloved by fighting game players. So, it's not all bad and is still a fantastic option.
Victrix Pro BFG
The kitchen sink controller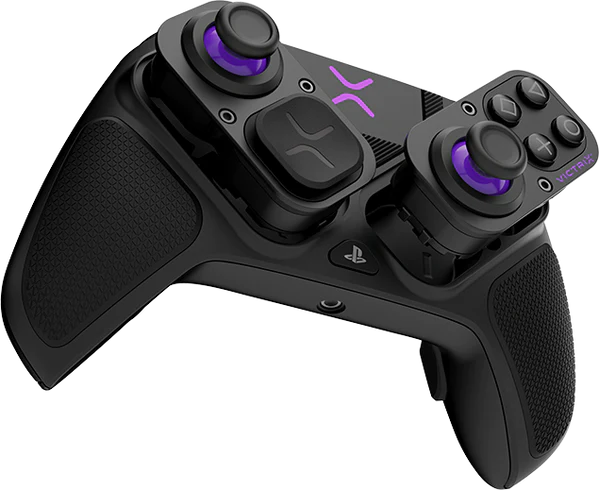 Fully modular for maximum customization and game genre flexibility
Can swap between traditional controller layout and arcade stick layout
Ability to switch from offset to dual stick
Custom button mapping via Victrix Control Hub
Four back buttons
Great battery life of around 20 hours
Stick deadzone can be adjusted
No adaptive triggers or haptic feedback
8ms response time
Expensive
Needs a Wi-Fi adapter
The Victrix Pro BFG is on this list due to its modular system making it highly customizable. It comes with features not available on other PS5 controllers.
The modules can be removed from the gamepad using a screwdriver, letting the user move their inputs into the position that suits them. It also comes with two additional D-Pads and some other custom extras to swap in.
Swapping between a traditional controller and fight stick layout is ideal for anyone who enjoys fighting games along with other genres. This lets the Victrix Pro BFG act like two specialized controllers in one.
The modular approach would also allow for easy stick replacements in case drift becomes an issue.
There are a couple of drawbacks or things to consider. This controller doesn't support adaptive triggers and doesn't have the rumble for haptic feedback. The rated 125 Hz polling rate is a step below what we would consider good for competitive gaming. At $179, these shortcomings are definitely worth considering.
What to look for in a PS5 Controller
If you're not sure what to get or if any of the options on this list are for you, there are a few things you need to consider.
Regardless of the genres you play, your grip style and your playstyle, there are a few very important things to check.
Response time
The time between the button press and the on-screen response is measured in milliseconds (ms). It's basically the time taken to complete a request, such as pressing a button to perform an ability, and it happening on your screen.
A high response time is terrible for gaming, especially for competitive games, PvP and PvE multiplayer. Some genres are more forgiving, and it doesn't usually matter too much for single-player games. However, this is a big concern for multiplayer games, especially for competitive gamers and esports.
Having a low response time of 2ms or less can give you a competitive edge over the other players. This means your inputs will happen very quickly, and it could let you make moves before the other person can react.
Durability
It's said that a good controller is supposed to last as long as the console, but this is just a pipe dream depending on how much and how often you use the controller. In recent years, stick drift has become a more common issue that drastically decreases the lifespan of a controller.
Here's what you need in a controller:
Low chance of stick drift
Resistant to dust
Hard to scratch
Able to survive some falls/drops without taking damage
Suitable for button mashing (depends on the games you play), has a high number of button presses before failure
Strong paddles or triggers
Doesn't feel cheap
What you use the controller for, how often you use and how rough you are with it all determine how long it will last. An expensive controller is a big investment, so it's essential to get one that's right for you and what you need it for. If you're a button masher, then you'll need a controller with durable buttons. Casual players might just want something that survives short drops or is dust resistant for minimal controller cleaning.
A durable controller is best, but it needs to suit your needs. If a controller is great but has a reputation for not being very durable, then it's worth considering how durable you really need it to be.
Stick Drift
Stick drift is the term used to describe when a thumbstick seems to move on its own. It's an issue that can affect controllers across all current-gen consoles. While some consoles and controllers suffer from it more than others (here's looking at you, Nintendo Switch Joy-Cons!), others rarely experience it.
It might be possible to fix the stick drift yourself, but taking the controller apart may void your warranty. When possible, it's best to alert the company's customer service to see if they're able to help you. The company may:
Repair the controller for free, no matter how old it is
Replace the controller for free
Repair the stick drift if you pay them
Not all companies are great at handling problems. It's best to check the policy of that brand to make sure they will help you if stick drift becomes a problem. Some companies, such as BattleBeaver, may only offer time-limited warranty and support for any problems with their controllers.
However, the best way to reduce the chance of experiencing this is to check reviews for that specific controller or brand if you're buying a custom-made controller.
Ergonomics
The design might sound unimportant at first, but fancy features are worthless if playing a video game leaves you in pain. There's no "one size fits all" with controllers.
If a controller is ergonomic, then it:
Feels good in your hands
Is the right size for you to hold and use (including the sticks, buttons, triggers and paddles)
Suits your controller grip style
Not too heavy or light
Intuitive to use, design and set up is practical for you
Ergonomics can be a little dependent on the person, so while one controller is fantastic for one person, it might not be great for you. Those with smaller hands will need a different controller than someone with larger hands. Meanwhile, some controllers are designed for specific grip styles.
Getting the wrong controller can lead to the following problems:
Joint, hand and arm pain; might also extend to shoulder pain
Muscle pain and discomfort
Acute muscle fatigue
Repetitive Strain Injury
Carpal Tunnel Syndrome
A quick muscle warm-up exercise before playing and a cool-down exercise afterwards will drastically reduce the chance of those problems, but it won't eliminate them completely. The right gamepad and some exercise will be a big help to prevent these problems and stop them from getting worse.
Rear buttons
Having buttons or paddles on the back of the controller is a relatively new thing, and it's a very welcome change. Holding a controller can limit how many fingers we can use for buttons which can make playing a little awkward. Claw grips are bad for our hands, but this grip lets us access more buttons.
Placing buttons on the back of the controller gives us access to more buttons without the added strain of using a claw grip. This makes using a traditional grip more viable for competitive gaming, which is a good thing for your joints and reduces fatigue.
Battery life
A controller cutting out in the middle of a game is extremely frustrating, and anyone who games on a console has experienced this at least once. It's an easy thing to forget about, but when getting a new gamepad, you really need to check this.
A long battery life for a wireless controller is the best thing for you. However, if you keep your controller on charge, then you might be able to tolerate a shorter battery life. Assuming the battery is longer than your usual gaming sessions!
One way to get around this is just to get a wired controller which will never run out of power. If you really want a wireless controller, make sure you get one with the right battery life for you.