Review unit provided by Azorpa.
Gaming on the go is having quite the moment. The Nintendo Switch, Steam deck, gaming laptops and even SFFPC's are all contributing to portable gaming as a trend, there's no reason to be confined to your desk or couch, you can be fragging wherever you are.
If you're looking to increase your screen size while on the go, the Arzopa G1 Portable gaming monitor is providing some excellent value at just $200. For this price, Arzopa is promising a 1080p, 144 Hz, 15.6″ screen that does HDR and Freesync and I'm happy to report that this monitor delivers on its promise.
For Steam Decks, gaming laptops, and SFFPCs, I think this is the best value choice, by quite a wide margin.
Pros
True 144 Hz display
Thin and portable
Built in speakers work in a pinch
Freesync support works well
Cons
Built in magnetic stand a little flimsy
My monitor reset at 80% brightness on USB power
Cannot run past 60Hz on consoles
What's in the box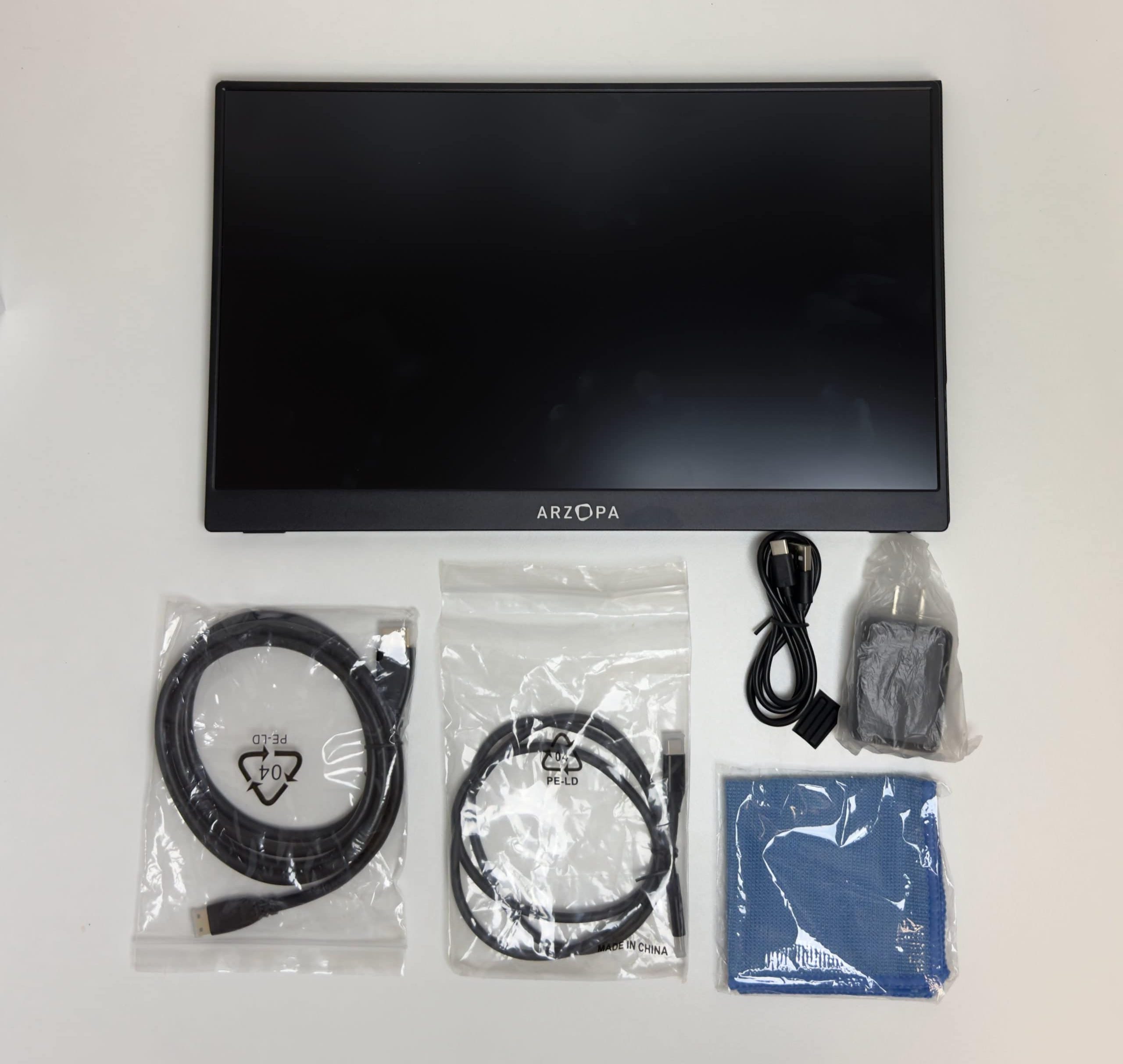 The Arzopa G1 comes with a standard set of accessories:
USB-A 5V power adapter
USB-C to USB-A cable
USB-C to USB-C cable
HDMI to Mini HDMI cable
Screen cleaning cloth
Design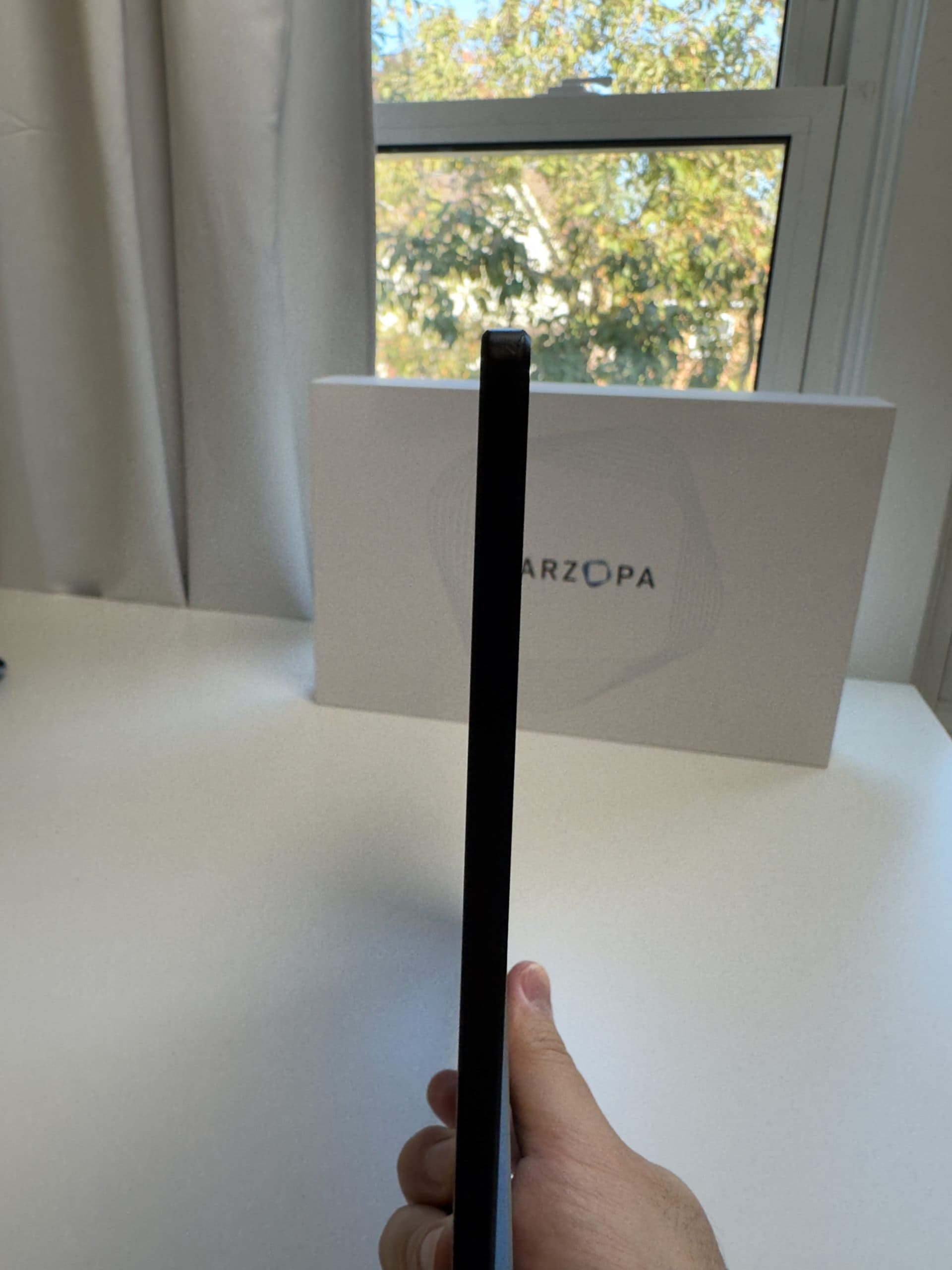 The Arzopa G1 is fittingly thin and flat, with a slightly thicker lower third to house all inputs. The monitor is 15.6 inches across, with a thin bezel, the monitor is light at 977 grams. The chassis of the monitor is made aluminum and the overall body feels sturdy. I don't have any reservations throwing this into my bag on the go.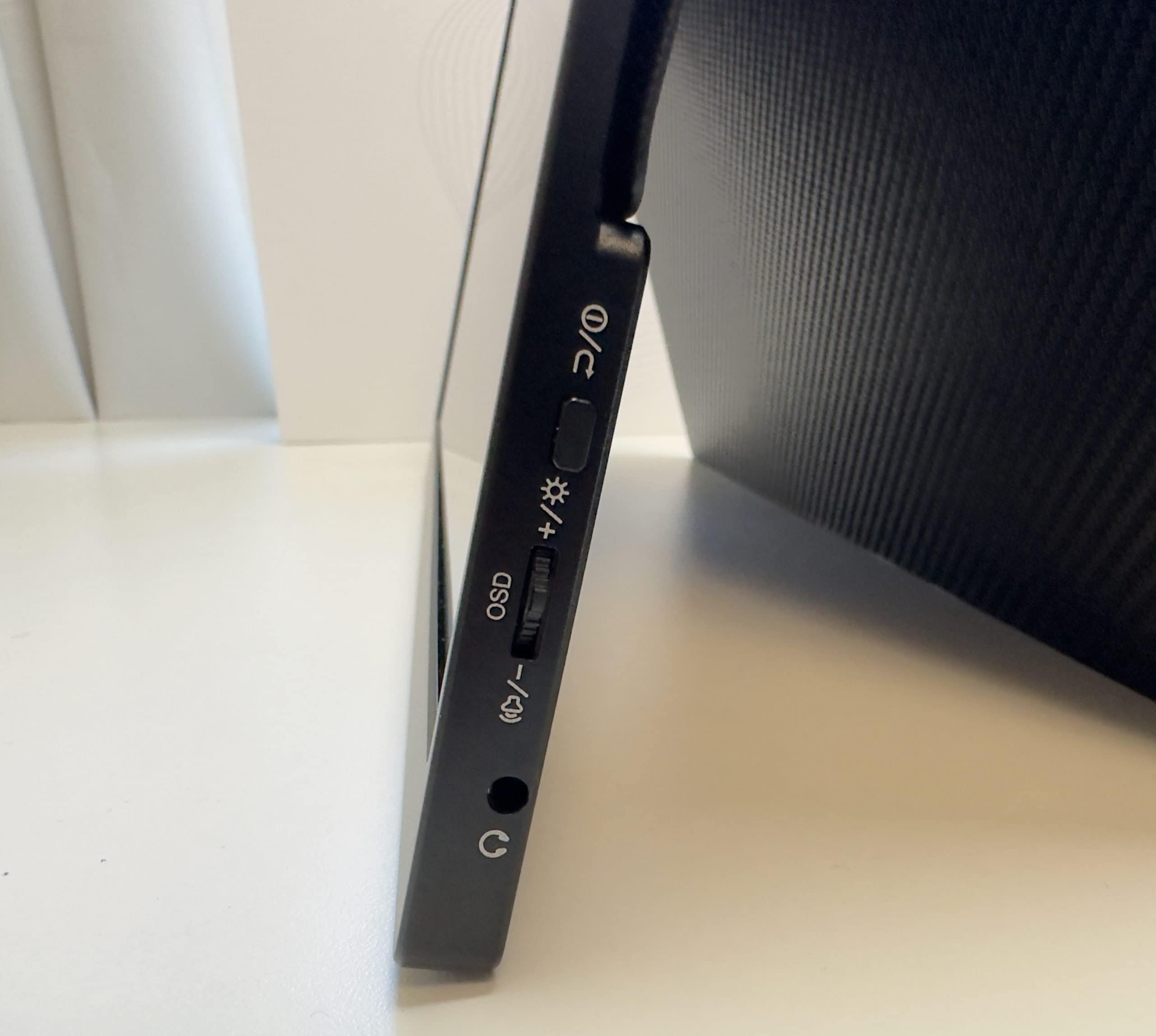 The back of the monitor has a carbon fibre weave pattern, which is extended to the combo magnetic cover and stand. The stand is a bit flimsy, with a portion of the cover folding out to hold up the monitor. The monitor does stay upright and in place well enough, but a separate dedicated stand might be preferred.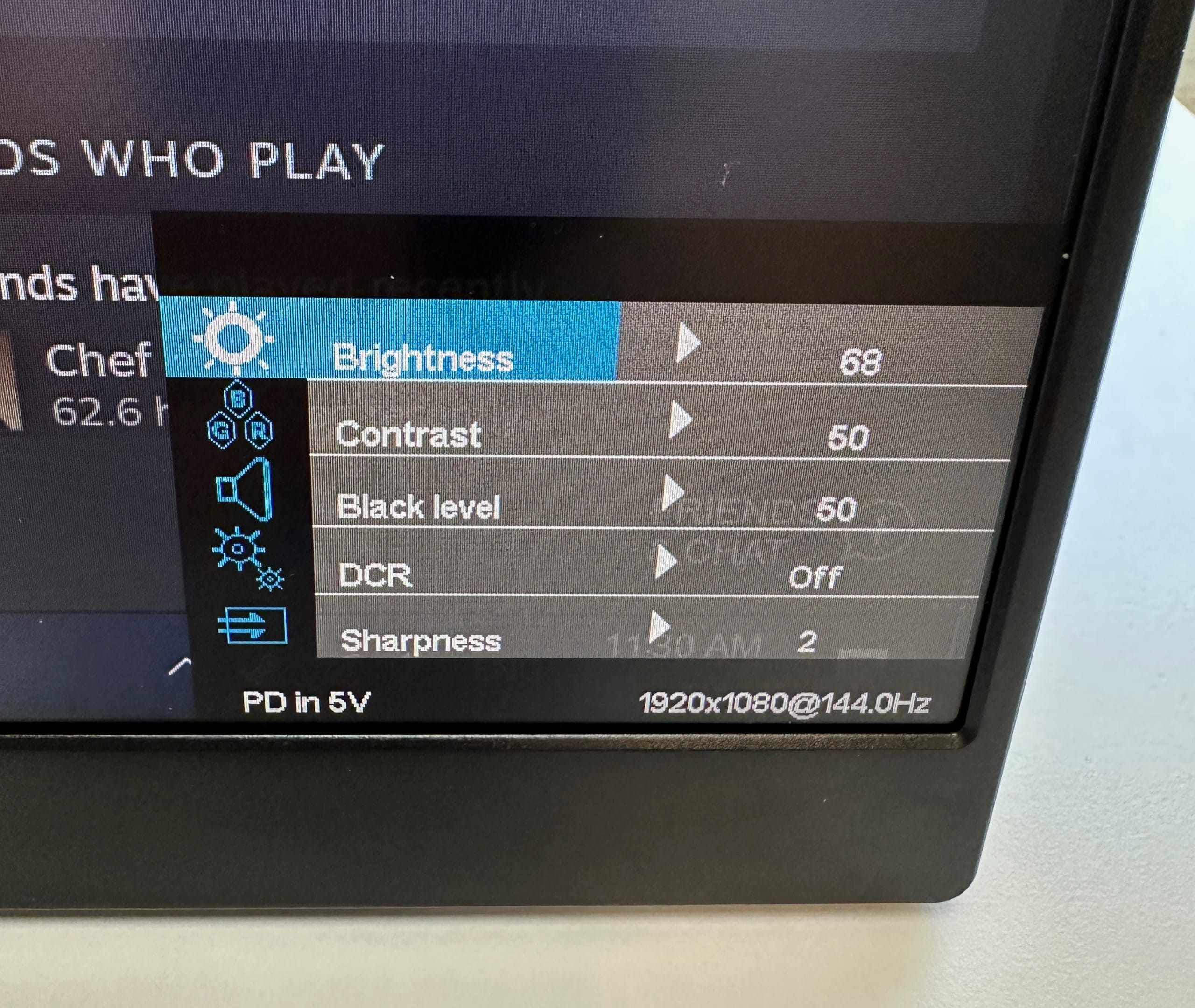 The OSD does the job, there are two buttons on the right side, one flat button that acts as a back button and power button, and the other rocker button that navigates up down on the OSD, and press in to select.
There isn't much to complain about on the design, it's solidly built and serves the purpose of a portable monitor very well.
Display Performance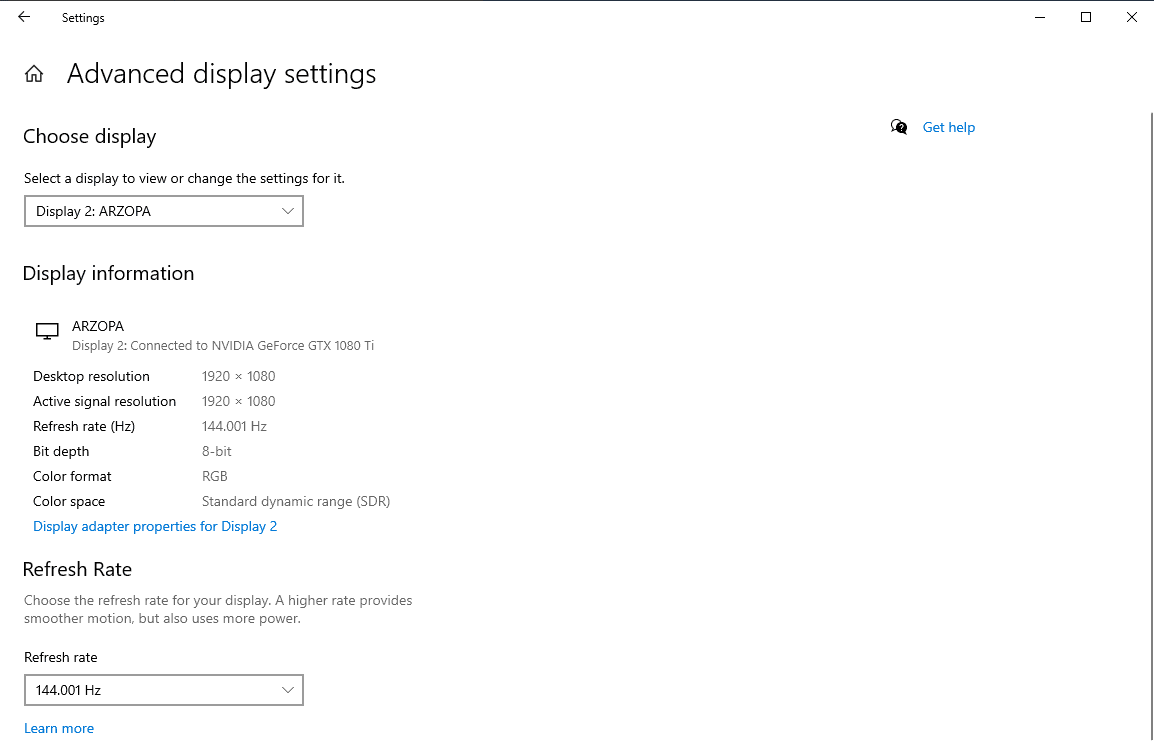 It's kind of crazy that we can get a 144Hz FHD portable monitor with HDR & VRR for ~200 bucks. I can happily report that the Arzopa delivers on all of its performance promises.
While the monitor is and IPS panel, off-axis viewing does get noticeably dimmer, not that this is a huge concern for a portable monitor. Contrast and colour accuracy are generally good, with the screen uniformity being quite good, I'm also not seeing a ton of IPS glow coming off the monitor in dark scenes.
The panel maxes out at 300 nits, but I am actually unable to turn the brightness past 80/100 using USB-C or USB-A power, only with the provided power adapter for USB-A to USB-C power.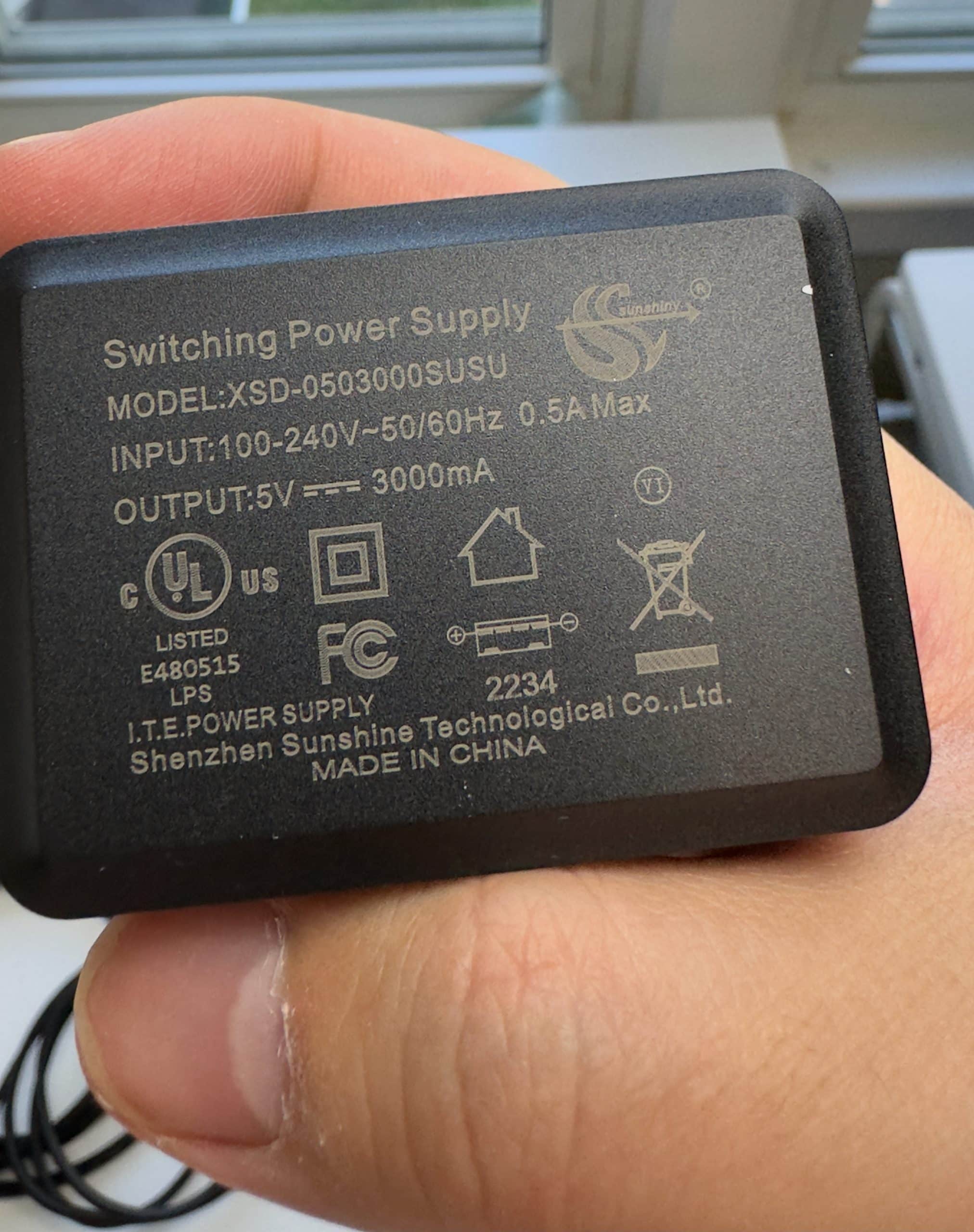 The monitor gets plenty bright for indoor use, and while it does support HDR, the peak brightness won't produce the best HDR experience ever. I wouldn't recommend the monitor for outdoor use as I don't think it gets bright enough.
I didn't notice any input latency, this monitor is ready to serve up some competitive gaming on the go if needed.
Inputs & Compatibility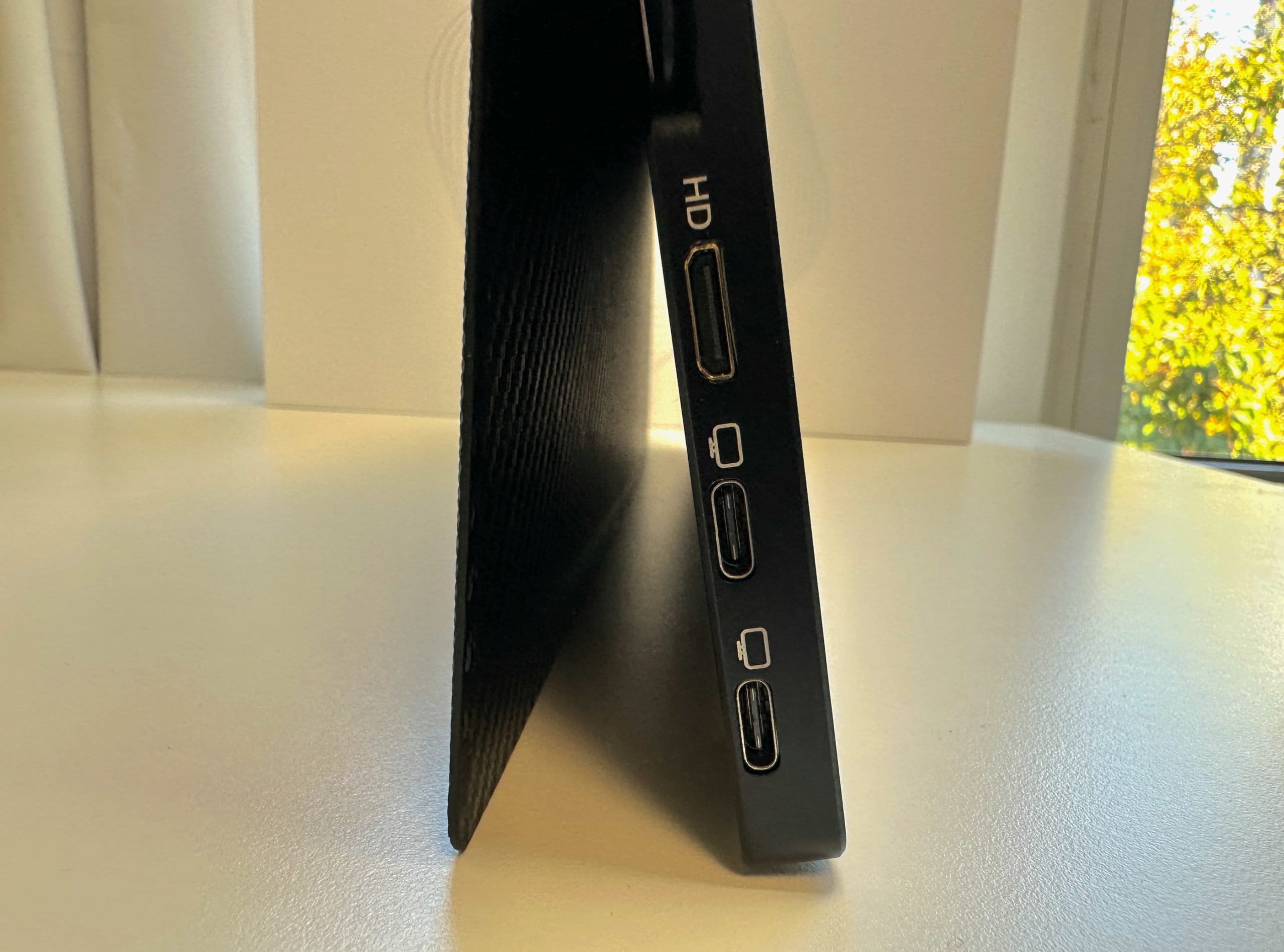 The Arzopa G1 supports HDMI to mini HDMI connection, with a supplemental USB-C power supply, or single cable via USB-C for a laptop, phone or Steam Deck.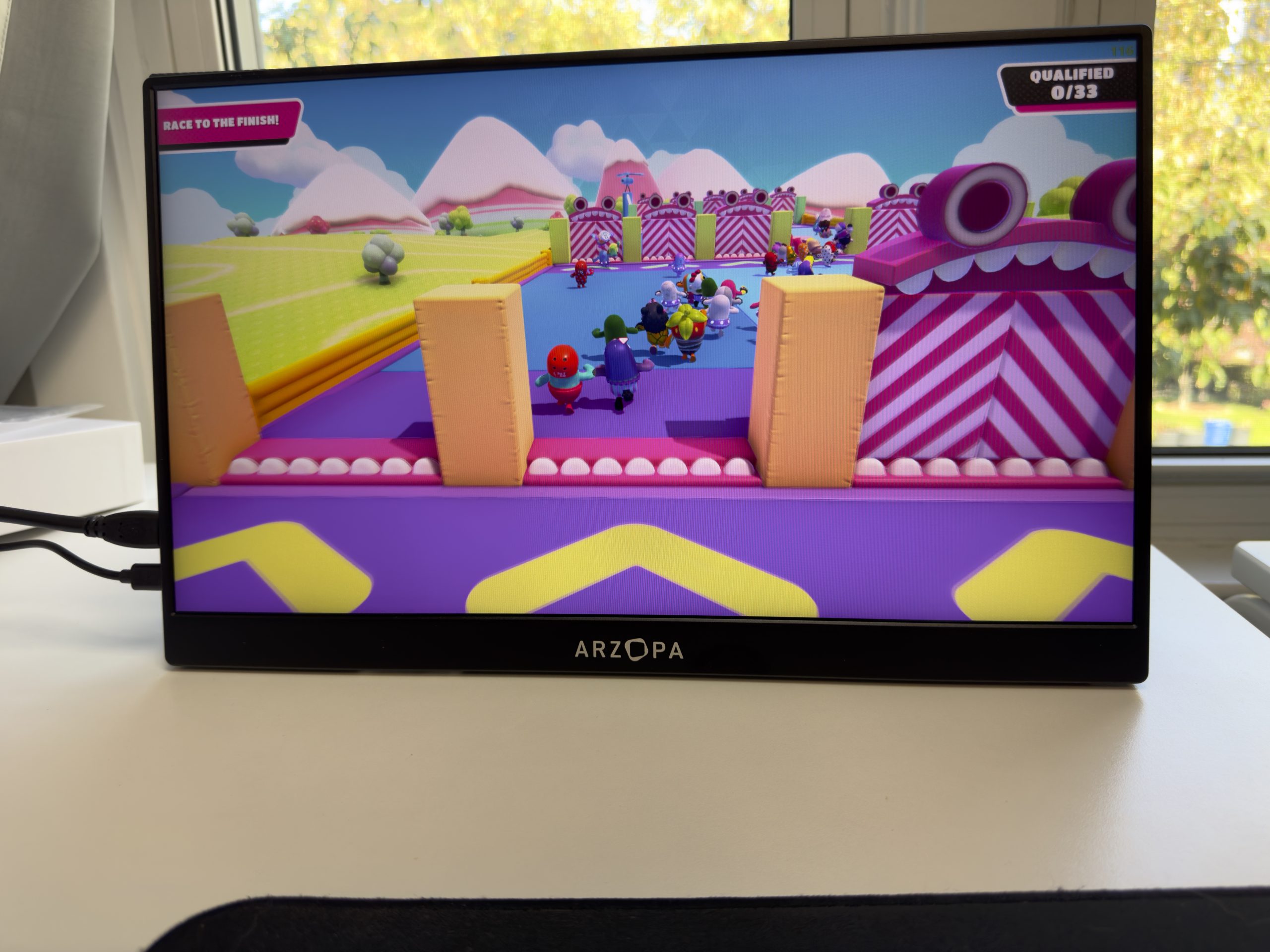 High refresh rate does not seem to work on PS5 or Xbox however, I was unable to get the PS5 to see the Arzopa G1's high refresh rate ability.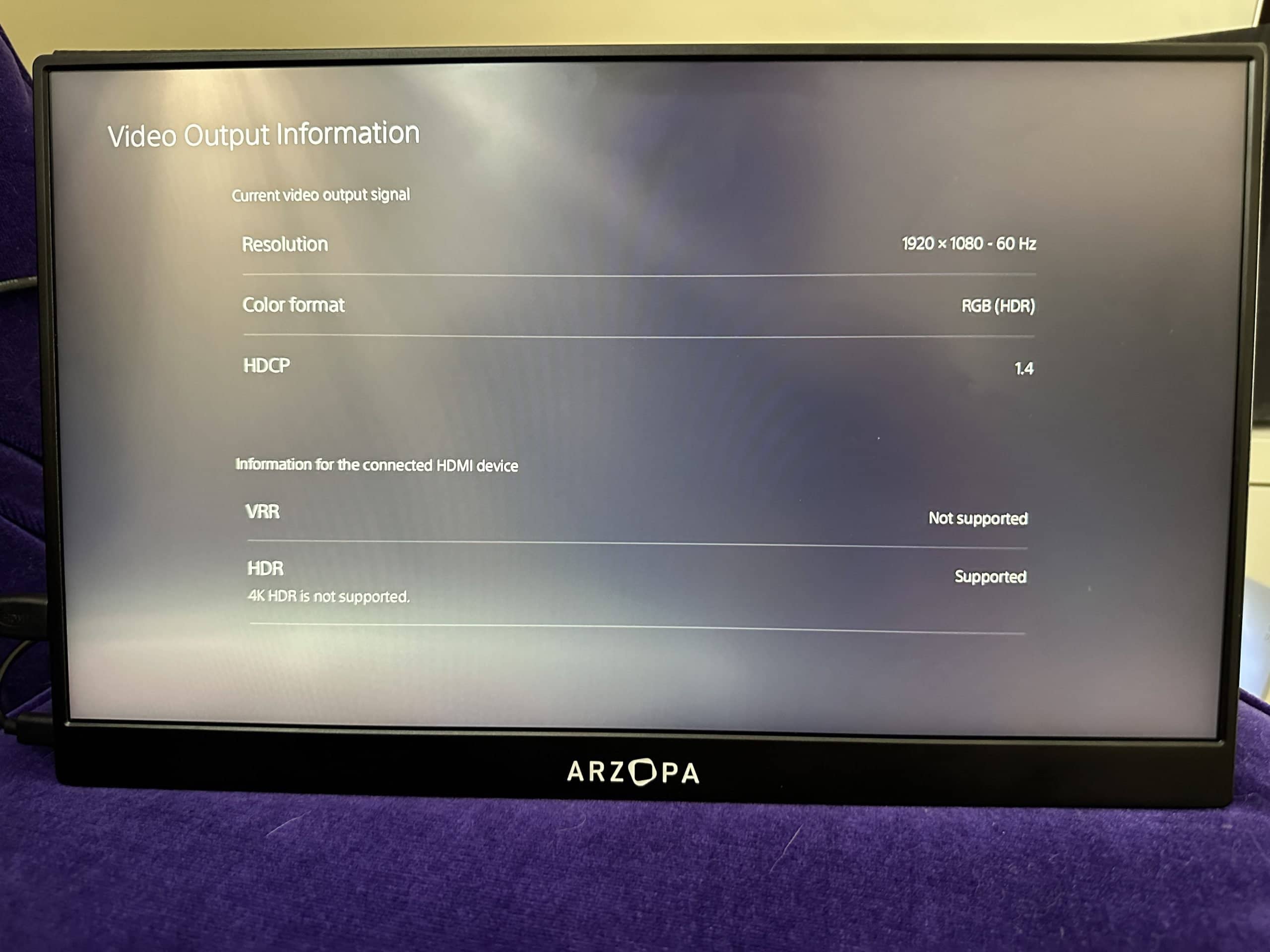 Warranty
Arzopa provided a 24 months warranty provided you submit a warranty claim on their Facebook page. More information can be found on their website.
Conclusion
The value for price that the Arzopa G1 is producing is quite unrivalled, for ~$200 you're getting 144 Hz @ 1080p in a 15.6″ screen that does HDR and Freesync, right now I don't think you can find a better portable gaming monitor for the price. If you're in the market for a portable gaming monitor, especially if you're using a laptop, SFFPC, or Steam deck and value high refresh rates then this is the one you should get.
Xbox or PS5 gamers should look for a portable monitor that can properly use high refresh rates with these consoles.
Tech Specs
Azorpa G1 Portable Gaming Monitor
Dimensions
Size: 15.6 inches
Resolution: 1920 x 1080
Weight: 977 grams
Chassis: Aluminum
Inputs: Mini HDMI, 2x USB-C
Specs
Panel Type: IPS
Refresh Frequency – 144HZ
VRR: Yes, Freesync
Brightness: 300 nits
Colour: 100% sRGB
Power: No battery, USB-C