The Ducky One 2 Mini is the best 60% keyboard on the market, it packages a plethora of customization, high quality, nice touches in one good looking package.
At its price point, the Ducky One 2 Mini is considered a premium keyboard, but it's completely worth the price.
This is the keyboard to beat in the 60% space and overall. Other keyboards like the Poker and the Anne Pro are good competitors but I'd put the Ducky on top.
Pros
Fantastic compact 60% design
Standard bottom row
Programmable without software, with multiple layers
PBT keycaps
USB-c connection with removeable cable
Clean, gorgeous design
Low rattle cherry stabilizers
Ducky build quality matches reputation
Extras: coloured keycaps, themed spacebar and wire keycap puller
Cons
Pricey
Not as customizable as some other boards in this price range
Tech Specs
Ducky One 2 Mini dimensions
Length: 30.2 cm
Width: 10.8 cm
Height: 4.0 cm
Case color: Thick plastic
Weight: 590 grams
Keys: 61
Cable Length: 1.4m, rubber, detachable
Keys & switches
Switch options: Cherry MX: Blue, Red. Brown, Silent Red, Speed, Black
Keycap material: PBT
Keycap legends: Double shot, with laser side printed
Keycap profile: OEM
Media keys: via fn layer
Backlight: Full RGB
Software: Programmable on -board
Connection: USB-C
Build Quality & Design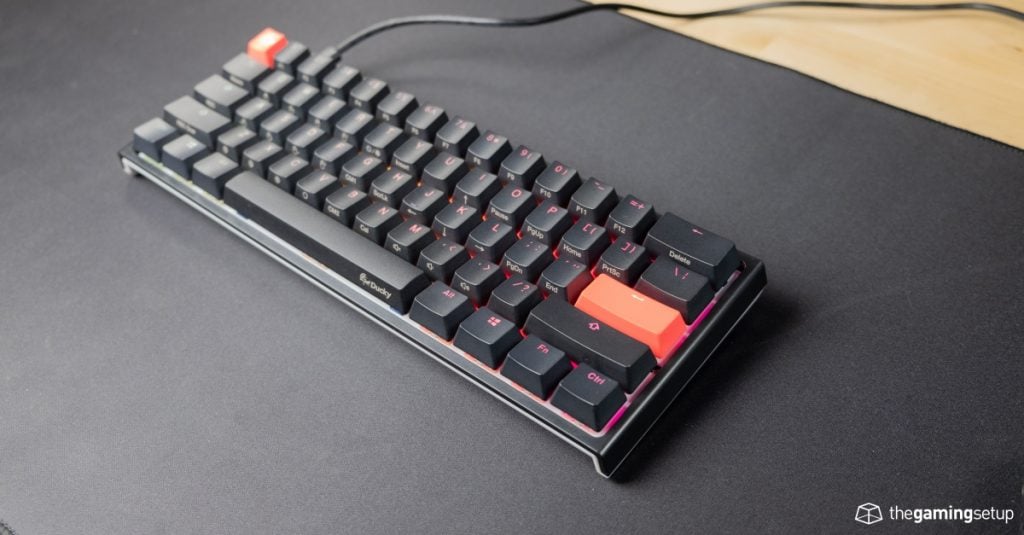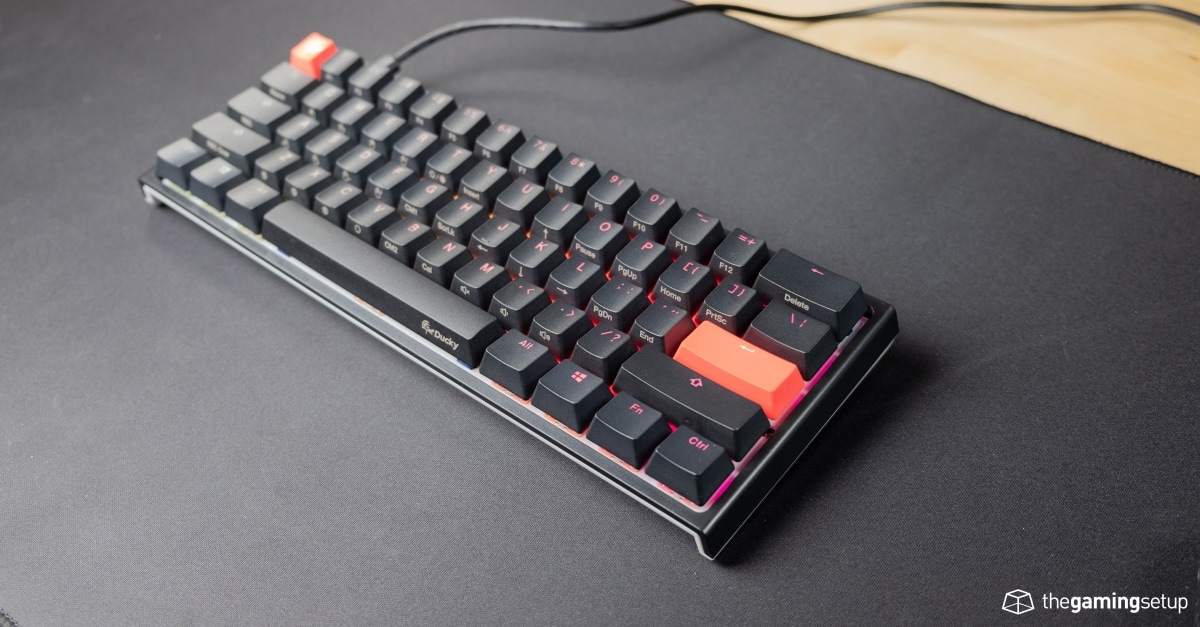 The Ducky One 2 Mini sports a quintessential 60% design with just the essentials, with its fn layer system you don't really lose all that much in terms of functionality when compared to a TKL. The case is made entirely of plastic with a duo tone black top and white backing, the plastic and backplate are thick enough to make the Ducky quite rigid with little to no flex.


The case is low profile with a floating key design but it's not as flat and flush as other keyboards like the K70 or the Magicforce. I personally like both looks, the half walls on the ducky make for a pretty clean profile while keeping RGB front and center.
The 60% design of course gives you back a lot of room on your desk, if you can live without a numpad, I'd recommend a 60% for gaming, your mouse could always use more space, especially if you game at low sensitivity or your desk space is limited.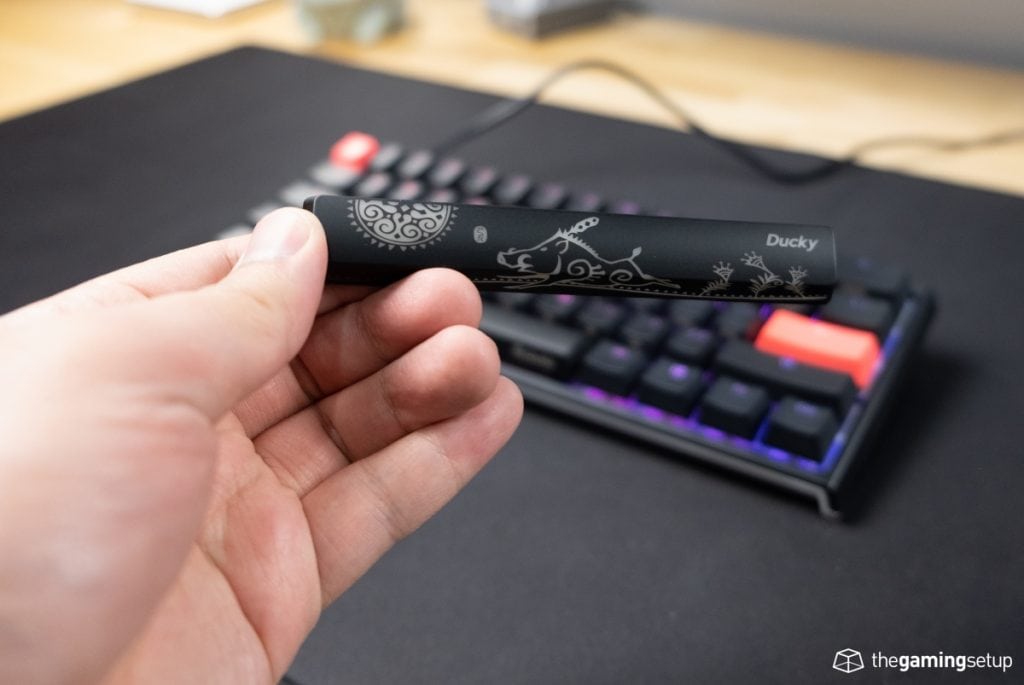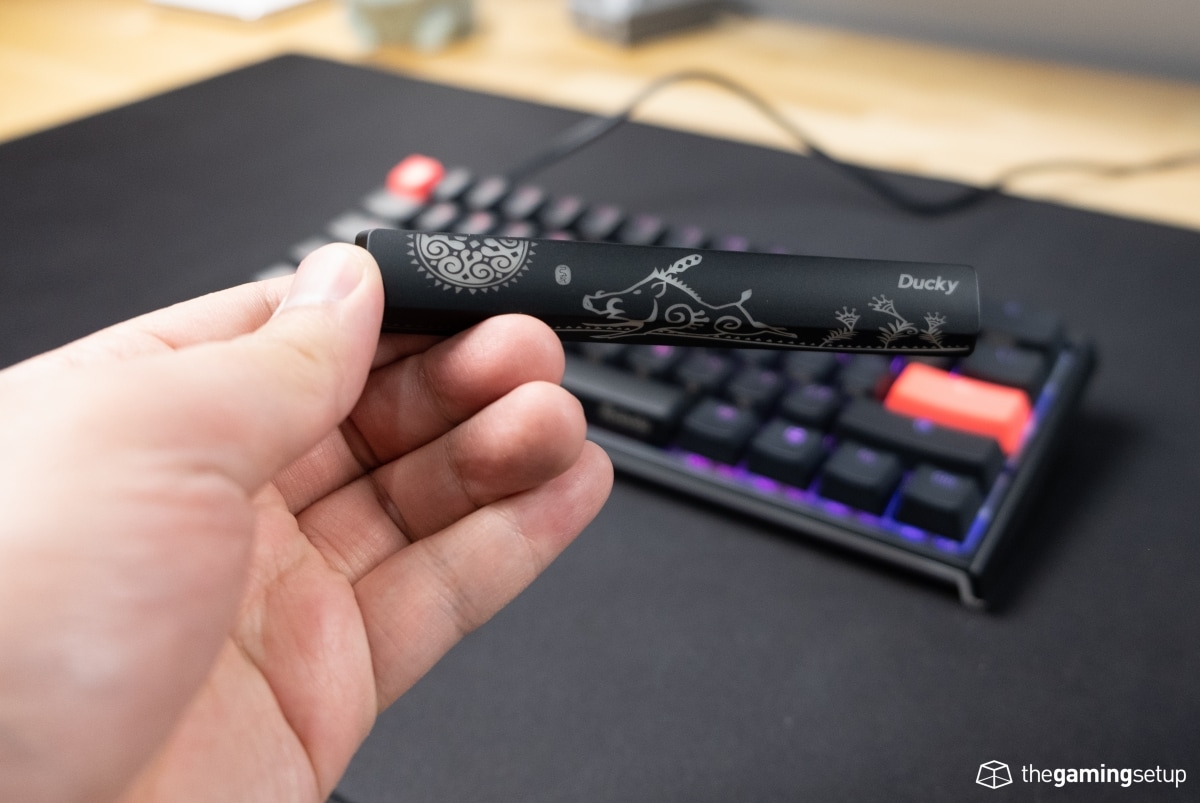 The Ducky adds a tiny bit of flair to their design while keeping it minimal and classy, quite a fan of this design. The white back plate really makes the RGB pop out of the keyboard which is further enhanced by Ducky's great RGB modes. This is one of the best looking keyboards on the market.
There is branding on this keyboard on the top, but luckily most of it is out of the way and any branded keycaps have a blank alternative to suit your tastes.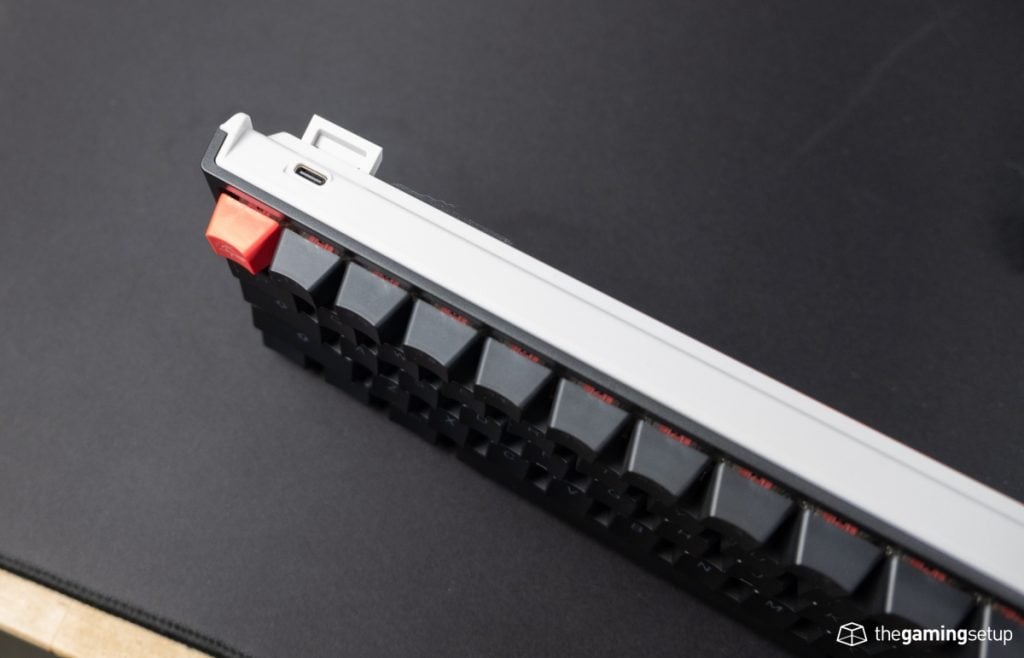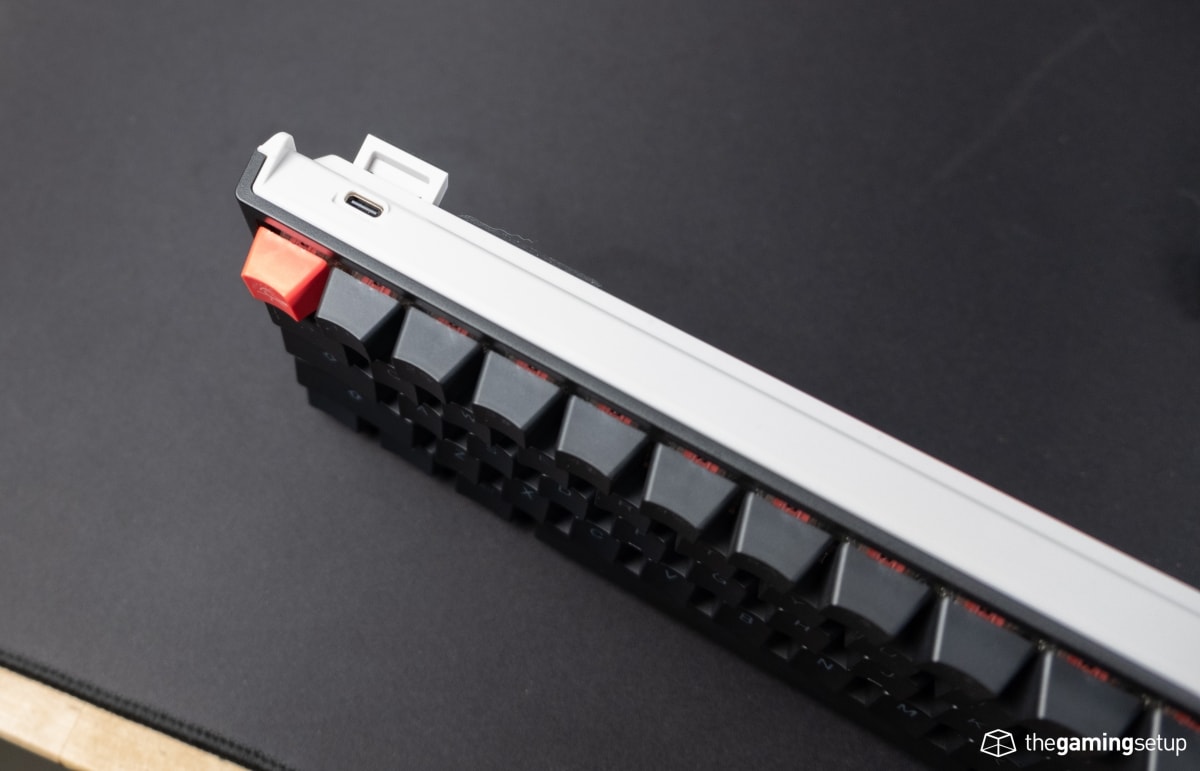 There are nice little touches all over the keyboard, the connection is USB-type C, the PC end of the connector is your standard USB A port with some Ducky branding, another nice little touch, Ducky includes a velcro tie to keep your cord tidy in case it's too, nothing special but always appreciated.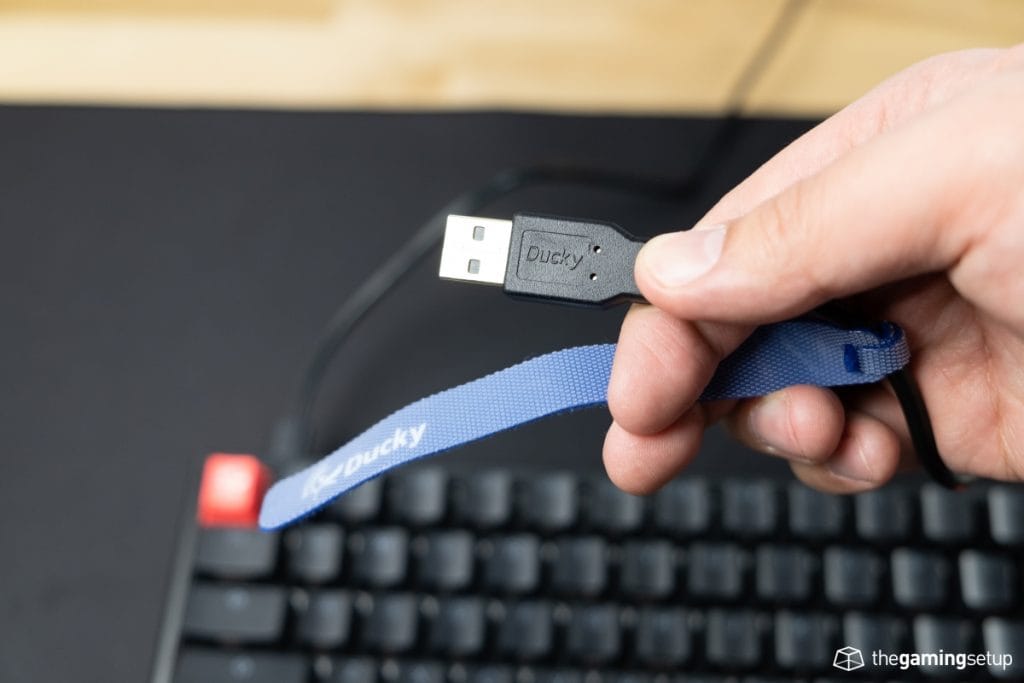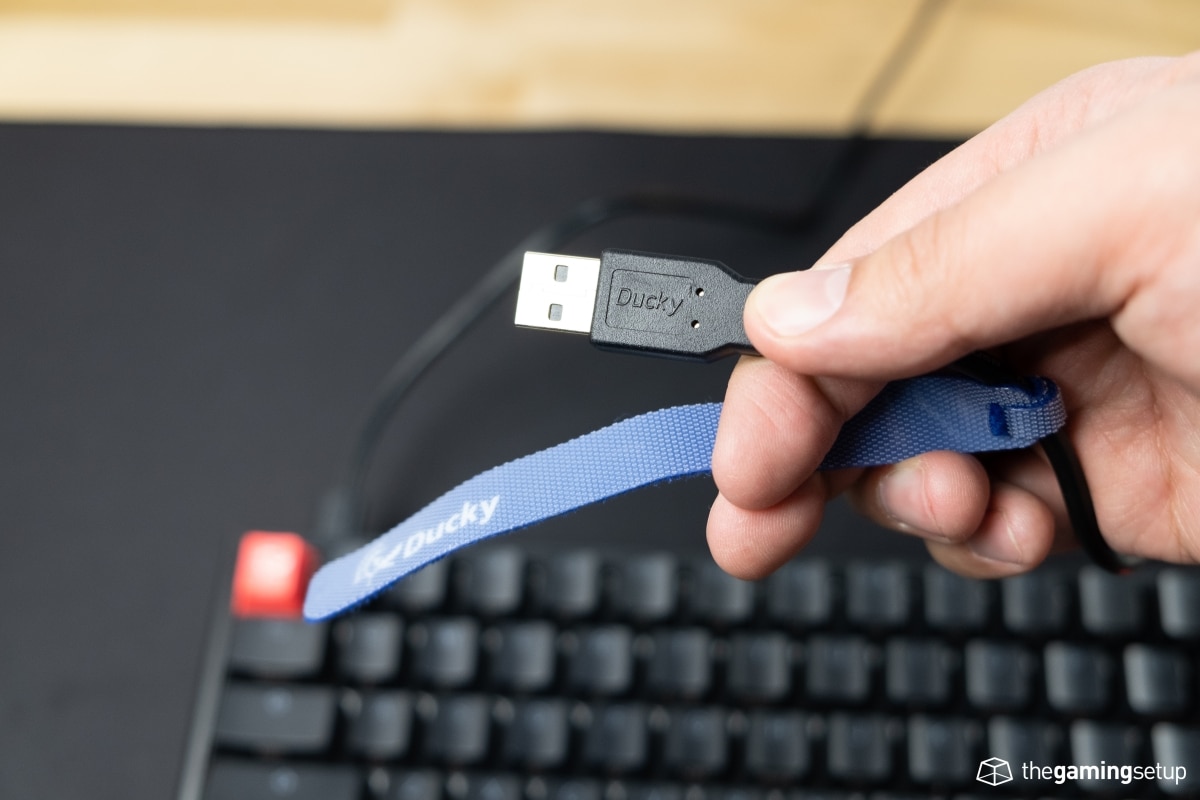 The feet have 2 levels are rubber tipped, the keyboard is going to stay in place.


Switches
The Ducky One 2 Mini offers a bunch of Cherry MX options;
Blue
Red
Brown
Silent Red
Speed
Black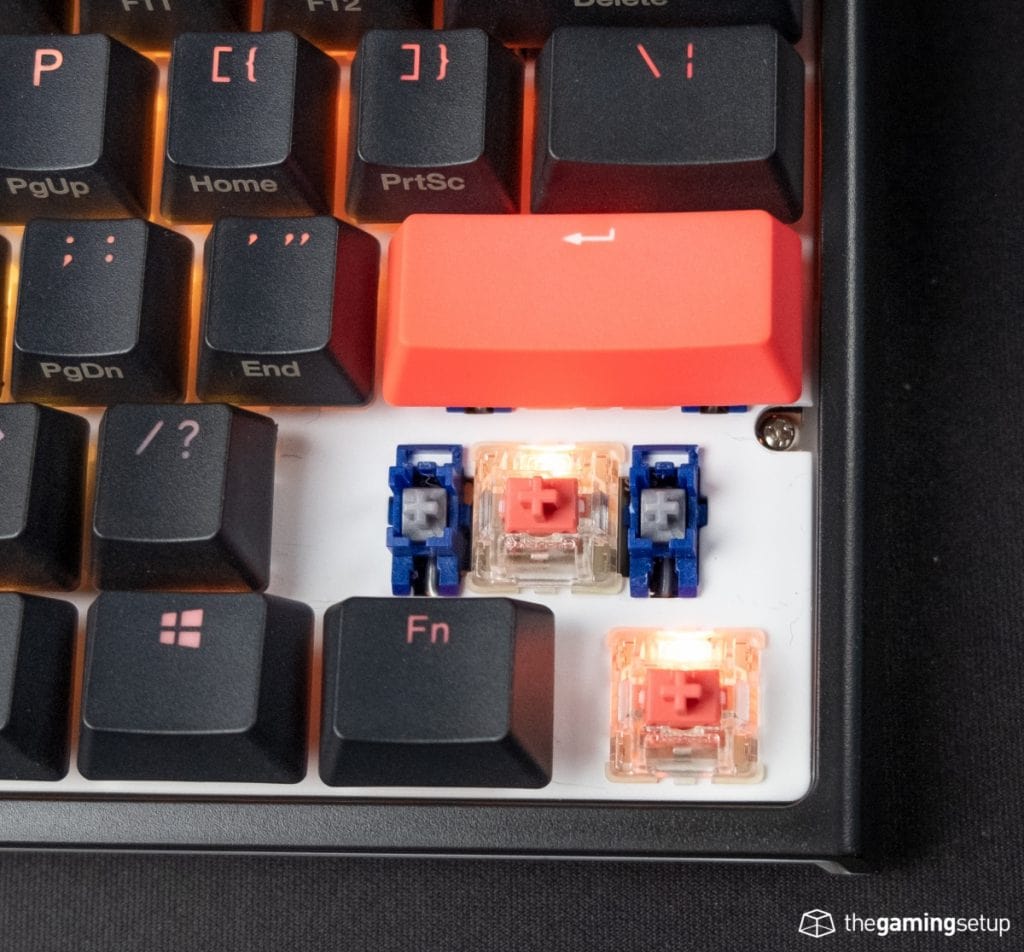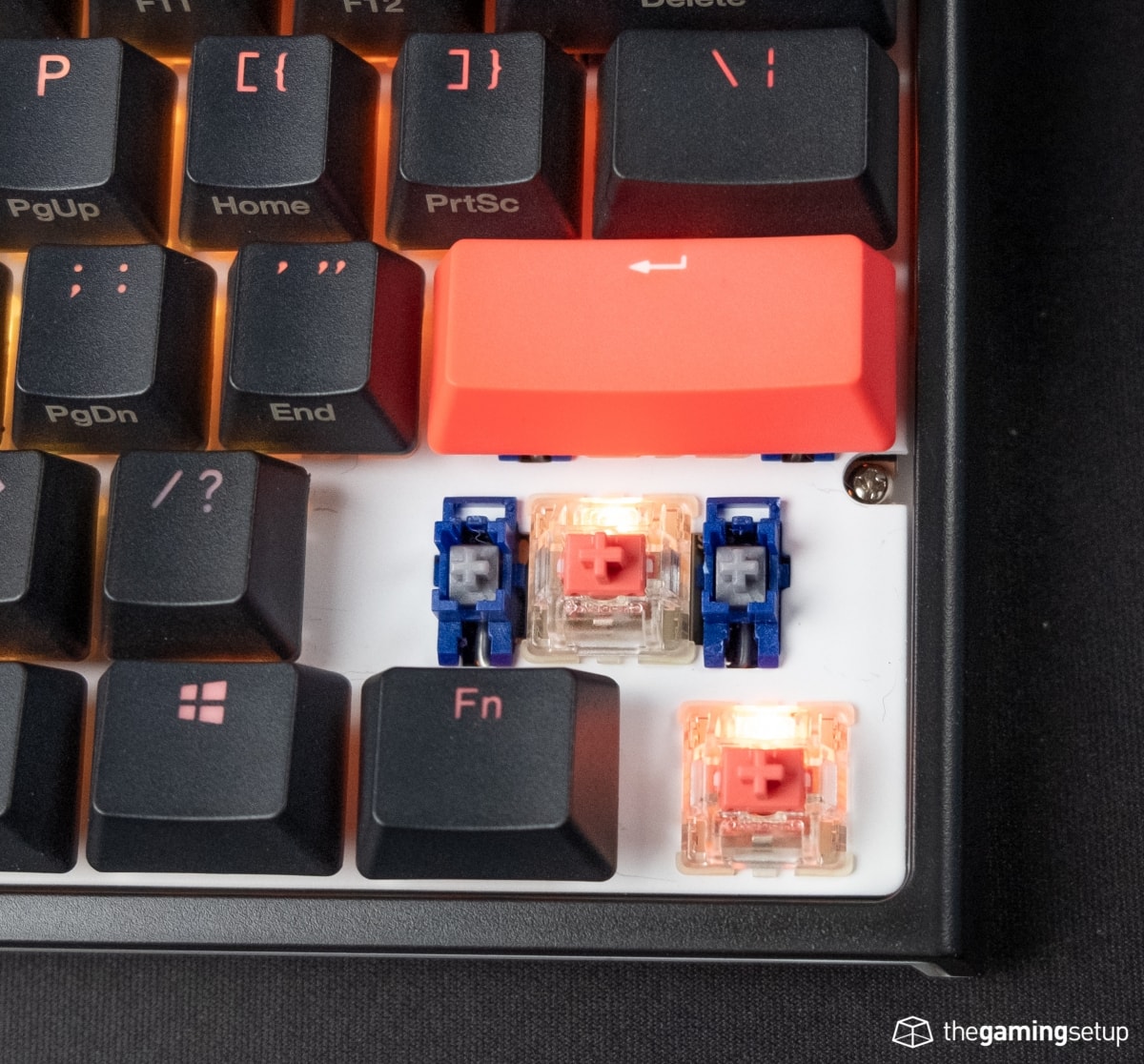 The Ducky I used for this review had Silent Reds in them and they were a total dream to type on, completely smooth and silent, no pinging or echoing in the case at all. The stabilized keys were also rock solid with minimal wobble and no chatter.
The Ducky One 2 Mini's quality really shows here, this is the most enjoyable typing experience I've had on a mainstream board. For gamers I would recommend the Silent Reds, Browns, or Speeds, and in the Ducky you can't really go wrong.
Keycaps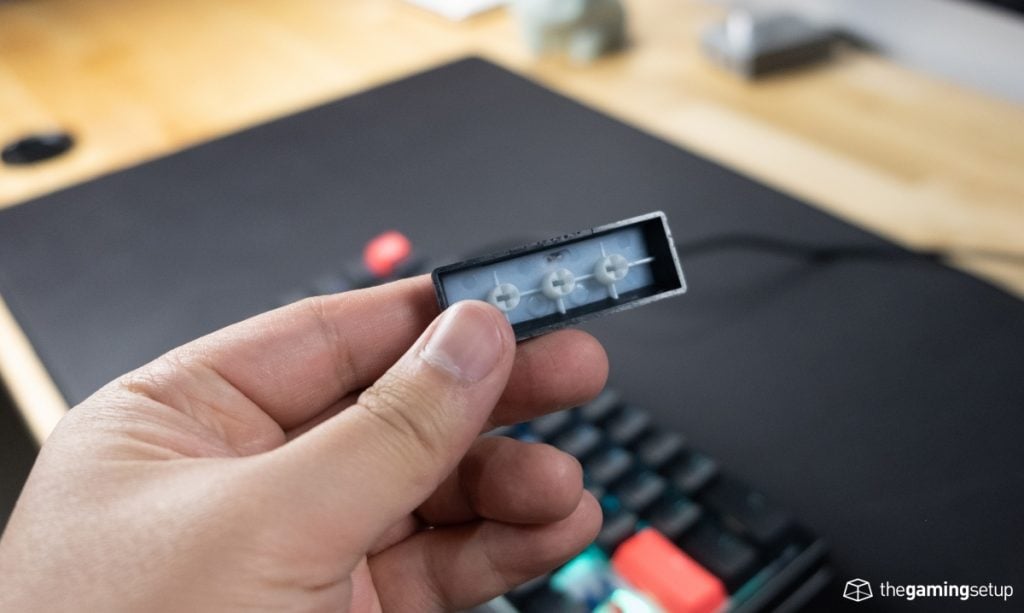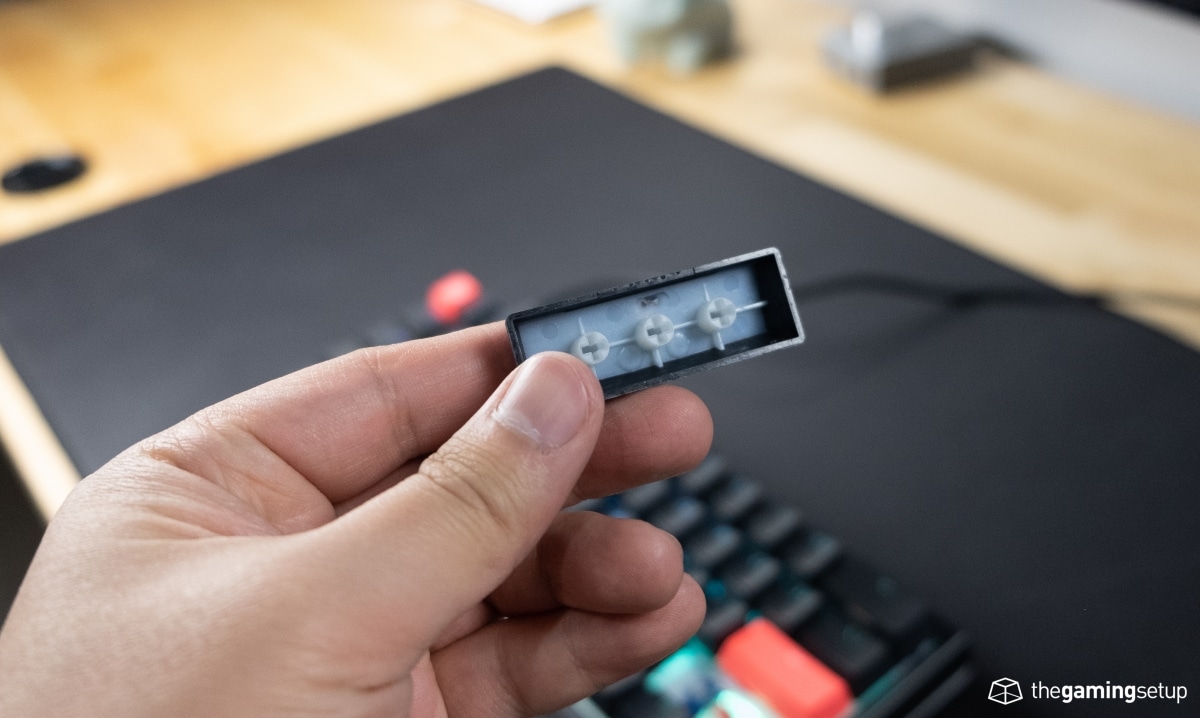 Ducky knocks another one out of the park, the Ducky keycaps are double shot PBT keycaps with laser engraved side labels, all of this to mean that these keycaps aren't going to wear at the labels or get shiny any time soon. The thickness of the keycaps is also much more generous than what you would see in other mainstream boards.
The font on the keyboard is also mature and clean, adding the overall aesthetic of the board.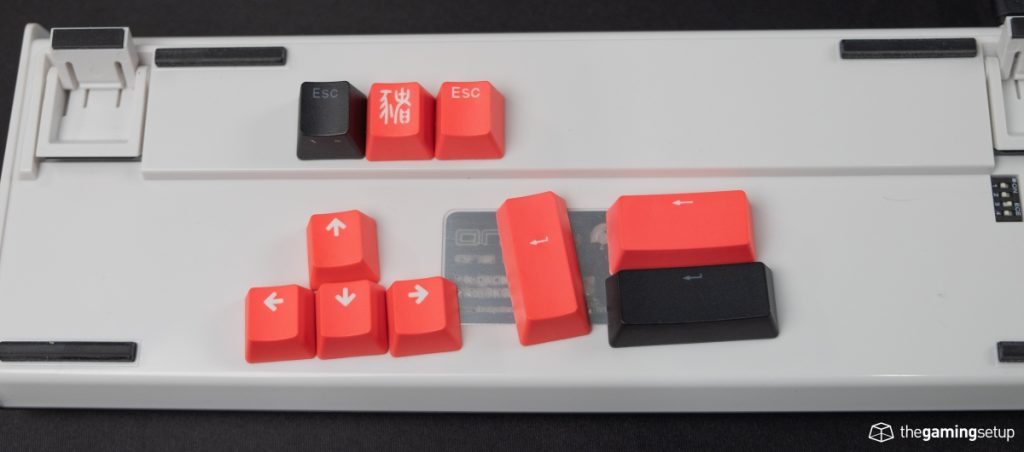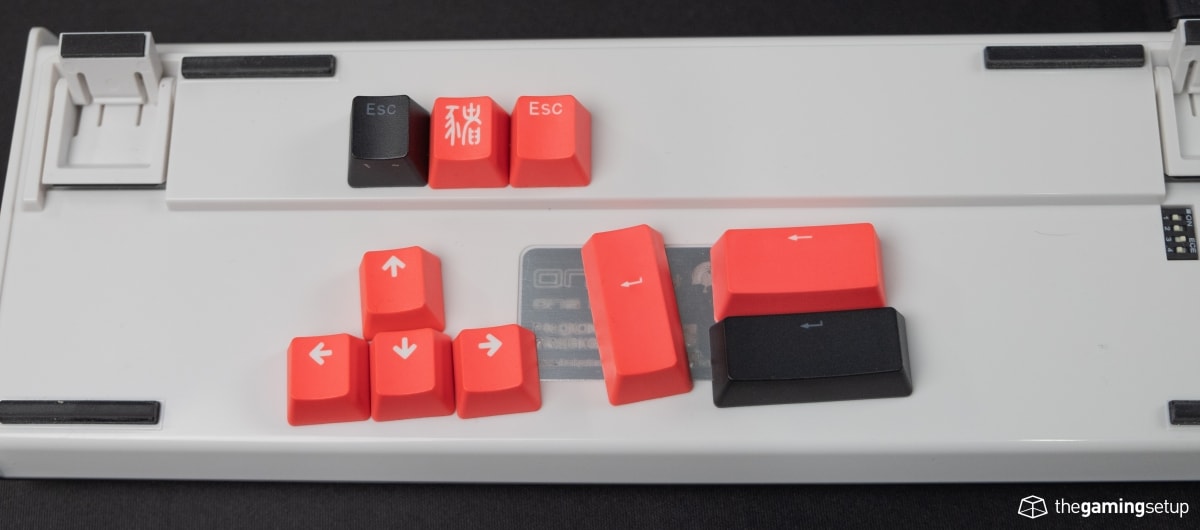 If that wasn't enough, Ducky has included a bunch of special keycaps in the box, these keycaps are random in both colour and design so each Ducky is a bit of a booster pack.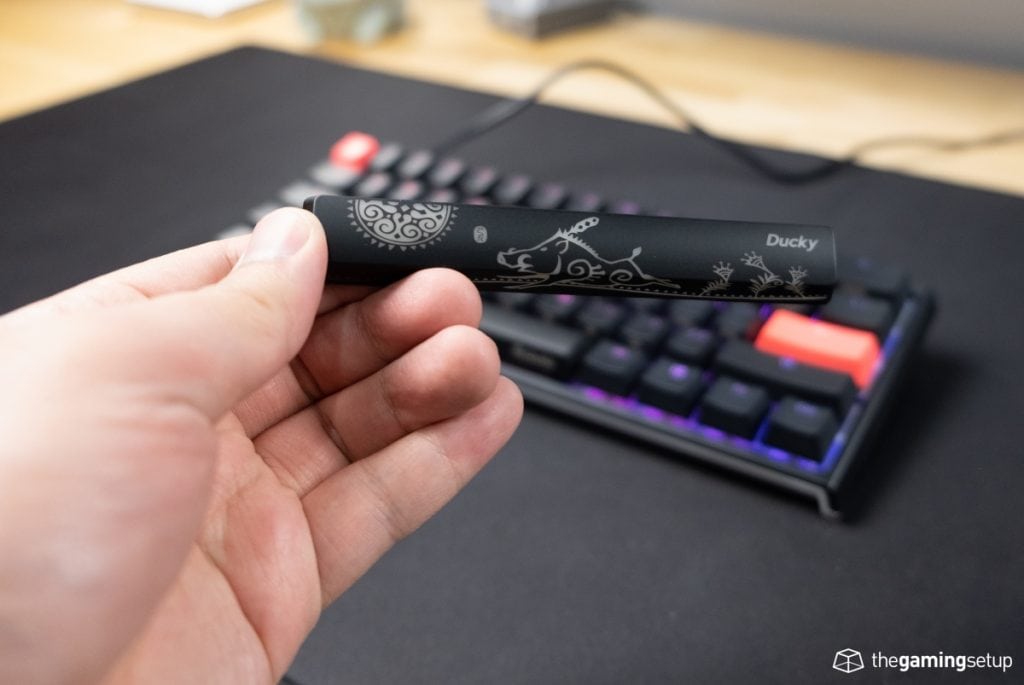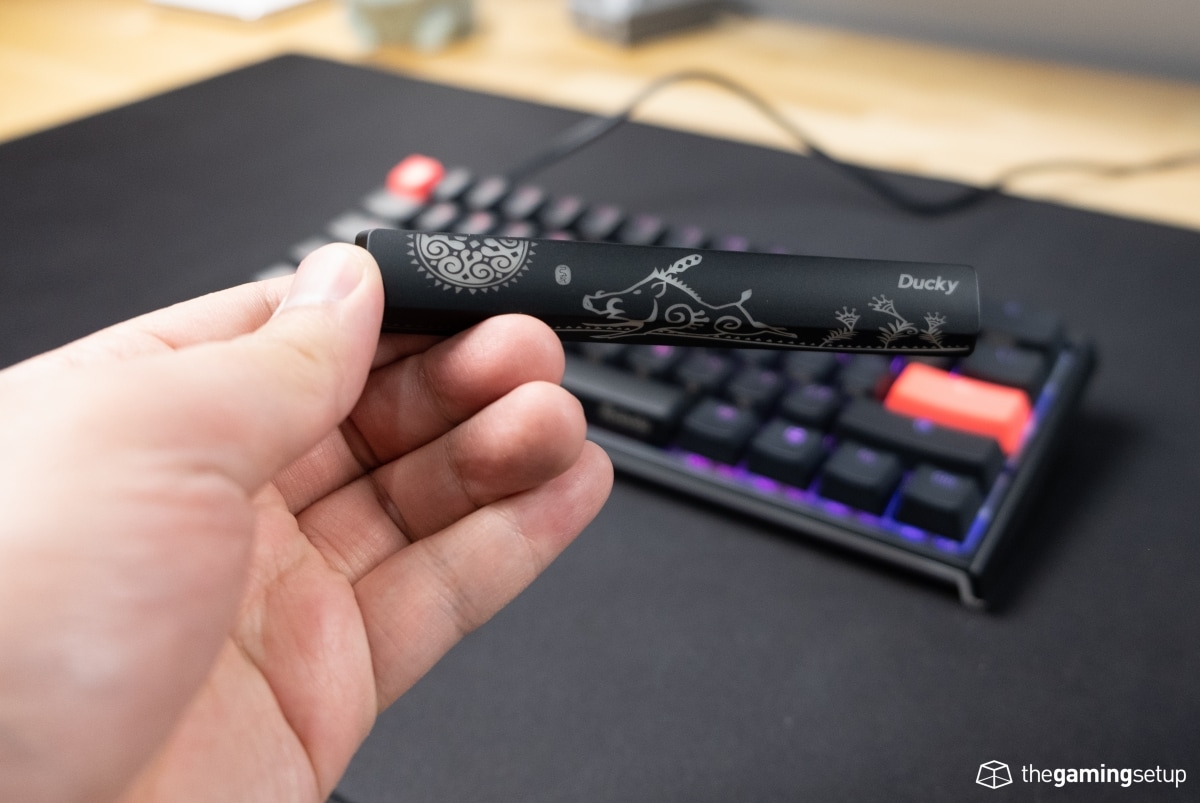 A wire keycap puller is also included in case you want to any swaps, the keyboard has a completely standard 60% row and should be compatible with any aftermarket keycap set you get your hands on.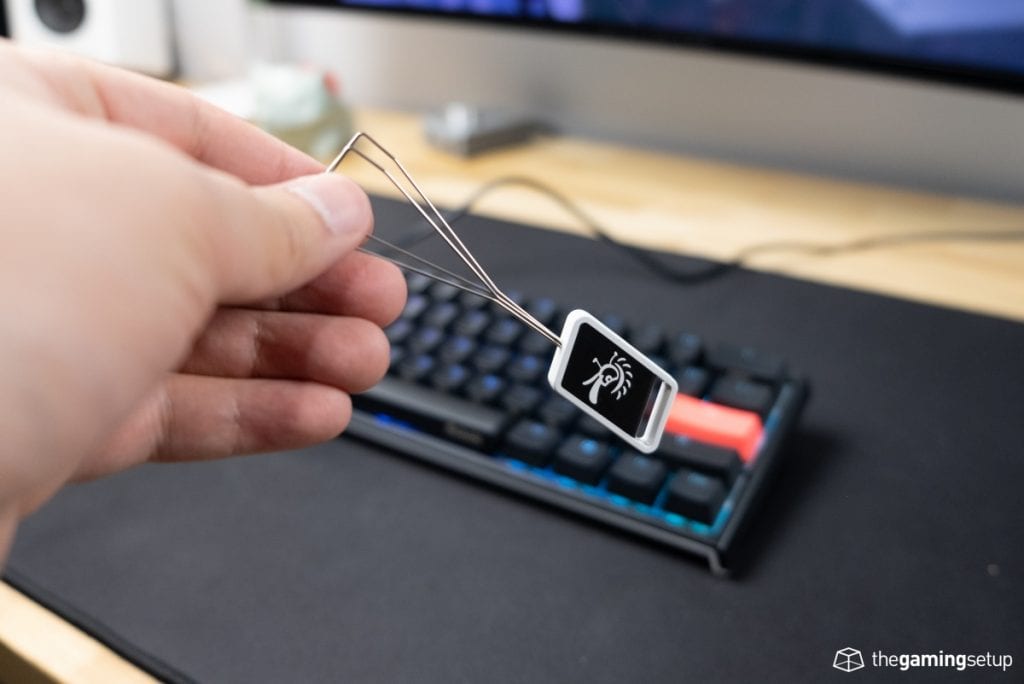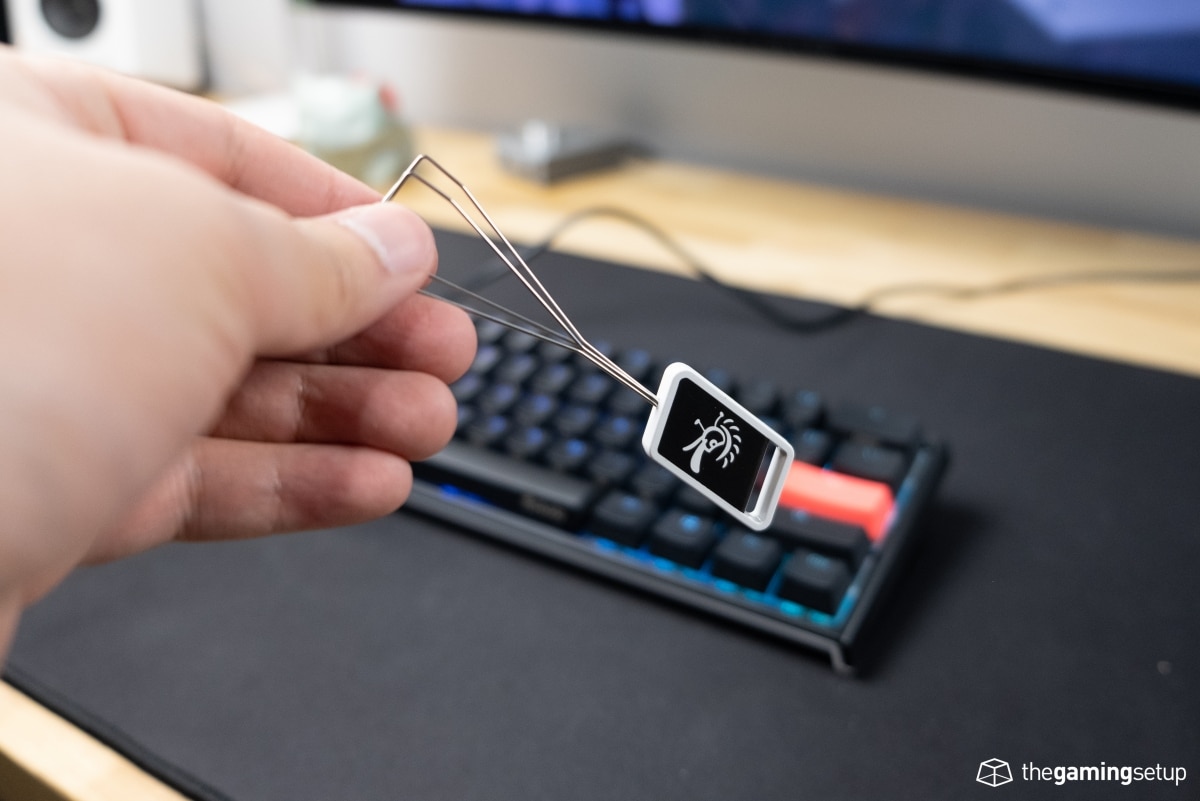 Features & Software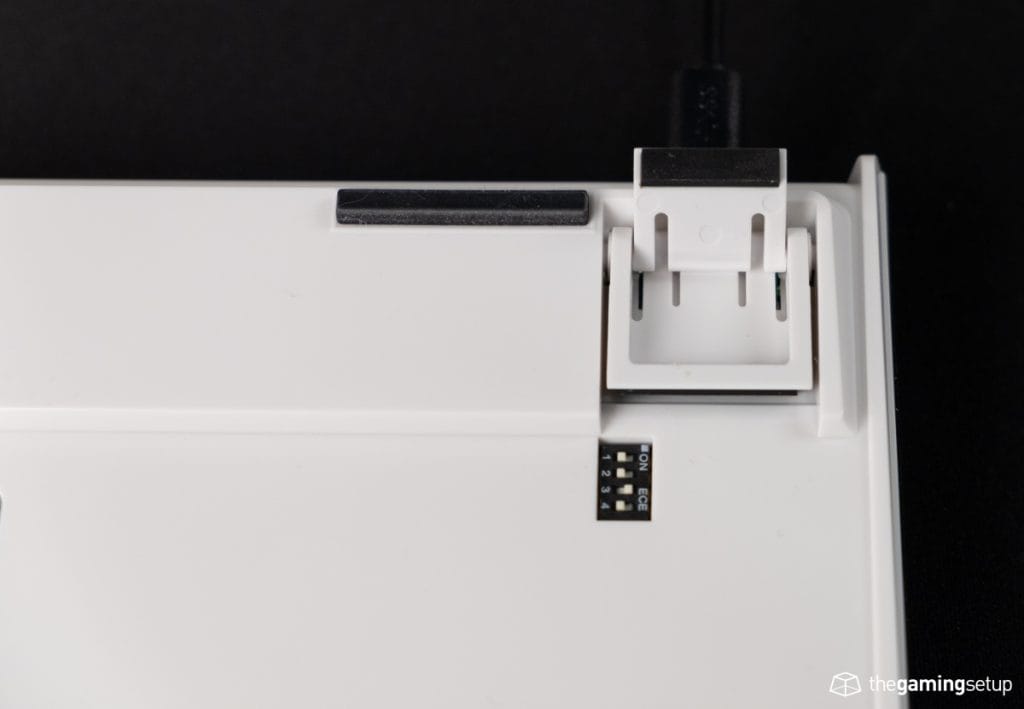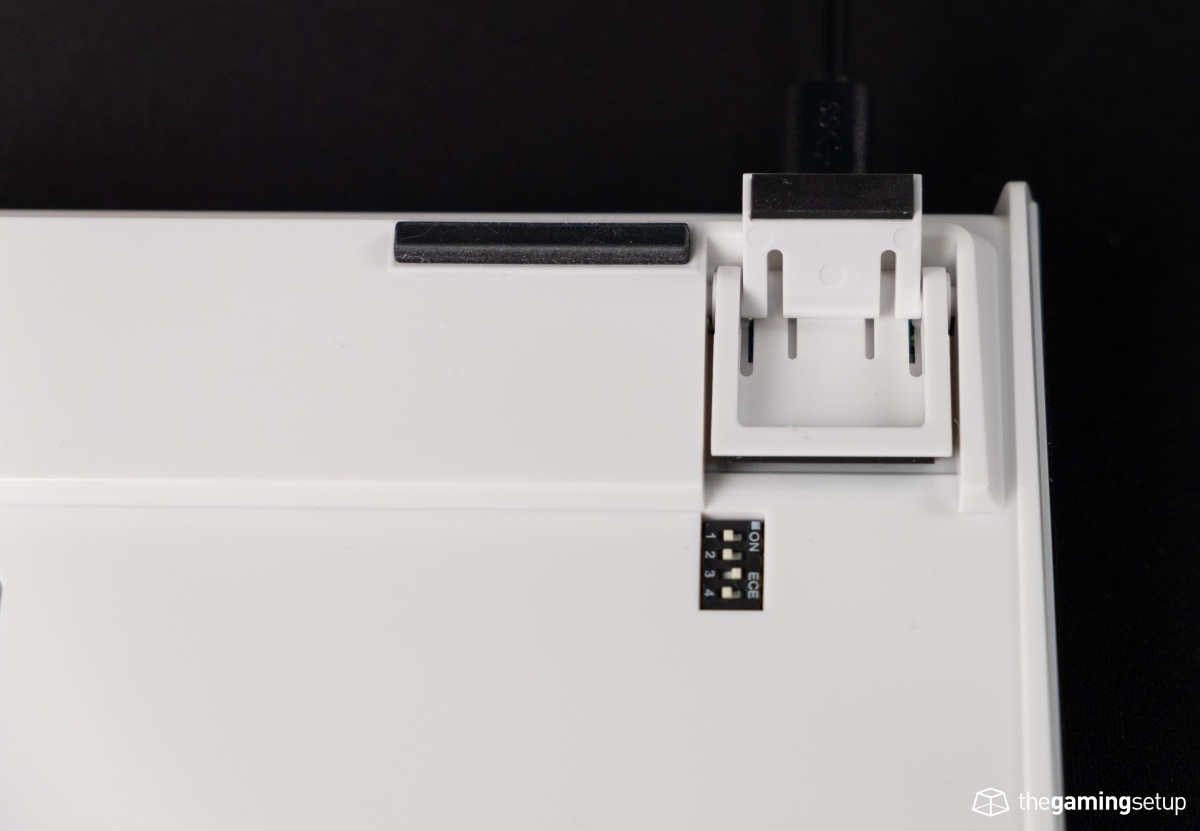 The Ducky One 2 Mini does not come with any packed in software and frankly it doesn't really need it, you can customize and program your keyboard into the Ducky's onboard memory with a combination of key presses. All of this is described in the manual found here. The Ducky One 2 Mini can hold up to 6 profiles with 3 layers of macros each, there's a ton of customization hidden away in the Ducky.
We'd like to see some programming software like QMK to help write macros on the Ducky, considering there is a bit of a learning curve to re-binding some keys, but it's not a huge detractor to the board. Out of the box the Ducky One 2 Mini has all the media and shortcut keys you would need to get going.
These are the main RGB modes on the Ducky One 2 Mini, you use Fn + Alt + T on the keyboard to cycle through:
Wave
Color cycle
Rain drop
Ripple
Random reactive
Reactive
Breathe
100% full backlit
Radar
Off
There's more you can do with RGB such as altering any RGB mode with more hue of any single colour or assigning individual colours to individual keys, this is all found in the manual.
There are 4 dip switches on the back of the Ducky that help you customize your board. The dip switches essentially help you determine which of your modifier keys you want where, and which ones you want on or off.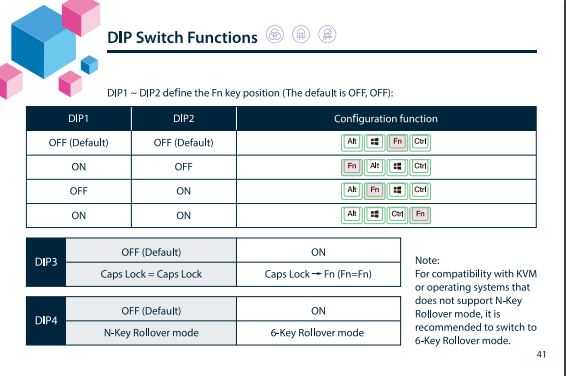 Ducky also has a few just for fun modes where you can play Minesweeper or a Gambling mode what you can activate with Fn + Alt + ,
I've only written just about the base customization options of the Ducky One 2 Mini, it's highly recommended to take a look at the manual to see the wealth of options you have with the Ducky One 2 Mini.
Warranty and Reliability
All Ducky keyboards have a 1 year warranty according to their Q&A page.
Value & Conclusion
The Ducky One 2 Mini is a fantastic board with very few rivals, it packs a ton of feature and quality into a compact design that makes the high-ish end price worth it. It's hard to go back on quality after you've experienced a board like the Ducky One 2 Mini.
If you don't think you'll miss the numpad and are really craving more desk space, the Ducky One 2 Mini should be one of your first candidates.