Ducky is one of the most popular pre-made mechanical keyboard manufacturers out there. Over the years, they have become a staple among the enthusiast crowd—with good reason!
Ducky has a lot of keyboards to offer, but which ones should you be spending your hard-earned money on? In 2023, the decision gets pretty simple, pick the size of Ducky One 3 you prefer.
Here are my picks for the top 5 best Ducky Keyboards in 2023.
1. Ducky One 3 SF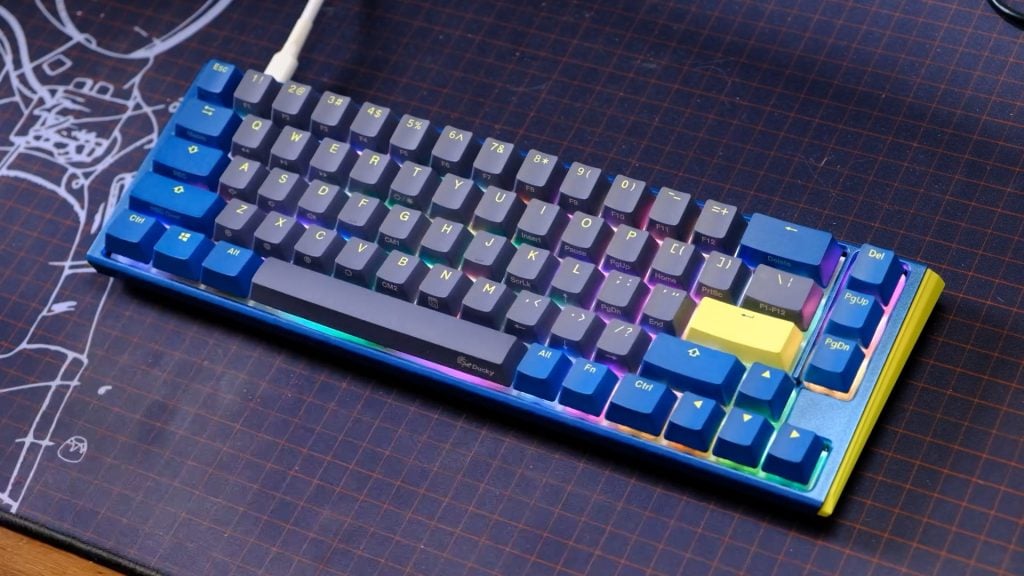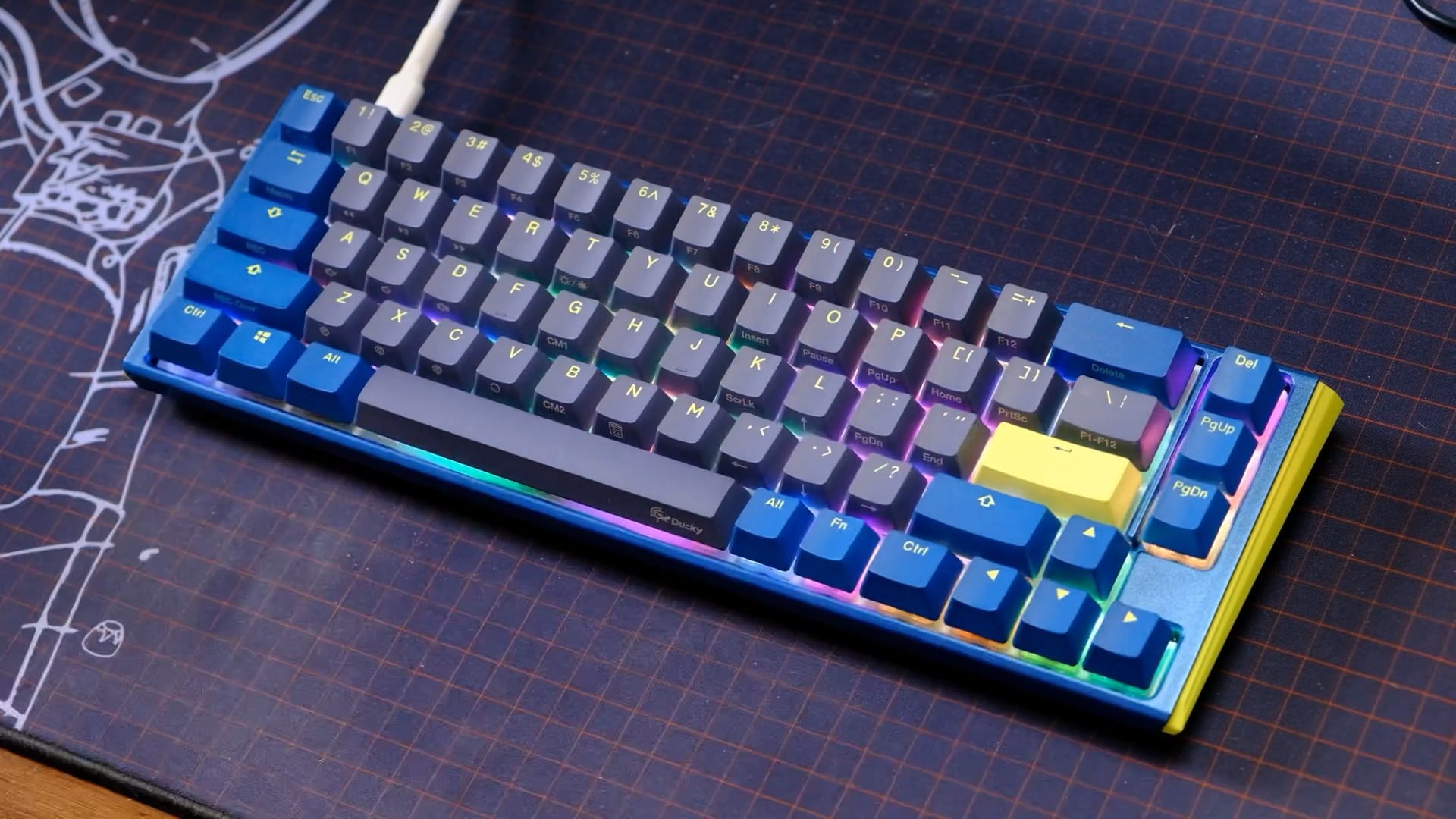 The Ducky One 3 is the latest and greatest from Ducky, and the SF variant is my favourite size of the series.
You can get the Ducky One 3 SF in several stock Cherry MX switches. But don't worry, the entire One 3 line-up is hot-swappable, so you can easily use switches that you like without having to solder them.
The Ducky One 3 SF has also improved a lot from its predecessor, the One 2. Especially in latency.
Ducky has also added foam pads into the base of the One 3 SF to give much better acoustics when typing.
If you're a fan of 65% keyboards, you're going to absolutely love the Ducky One 3 SF.
2. Ducky One 3 TKL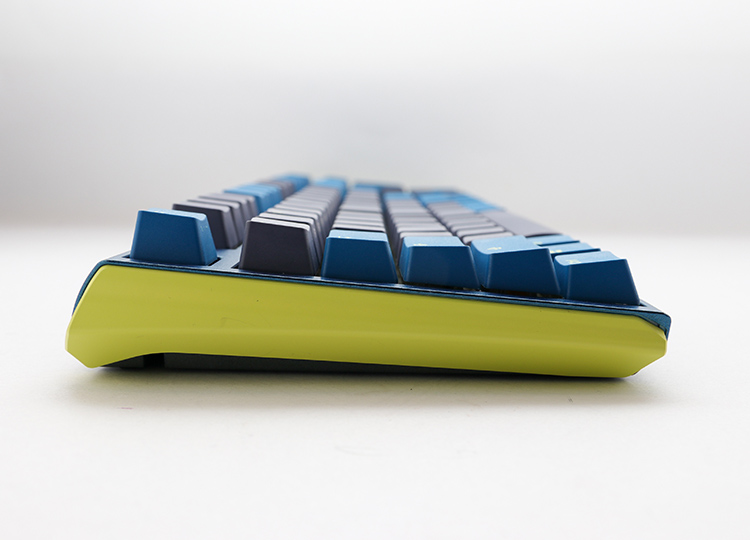 The TKL variant of the Ducky One 3 SF launched alongside it, and to no one's surprise, became a fan favorite.
The Ducky One 3 TKL shares all of the features of the Ducky One 3 SF, but in a bigger TKL form factor. If you loved everything the Ducky One 3 SF brought to the table but wanted some of the extra keys that the SF variant didn't have—this is the perfect keyboard for you.
3. Ducky One 3 Mini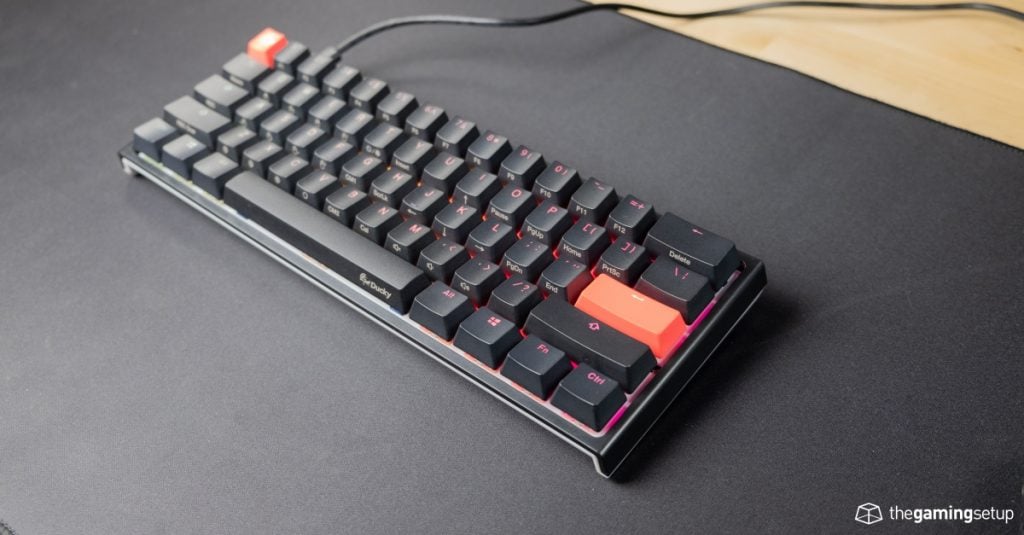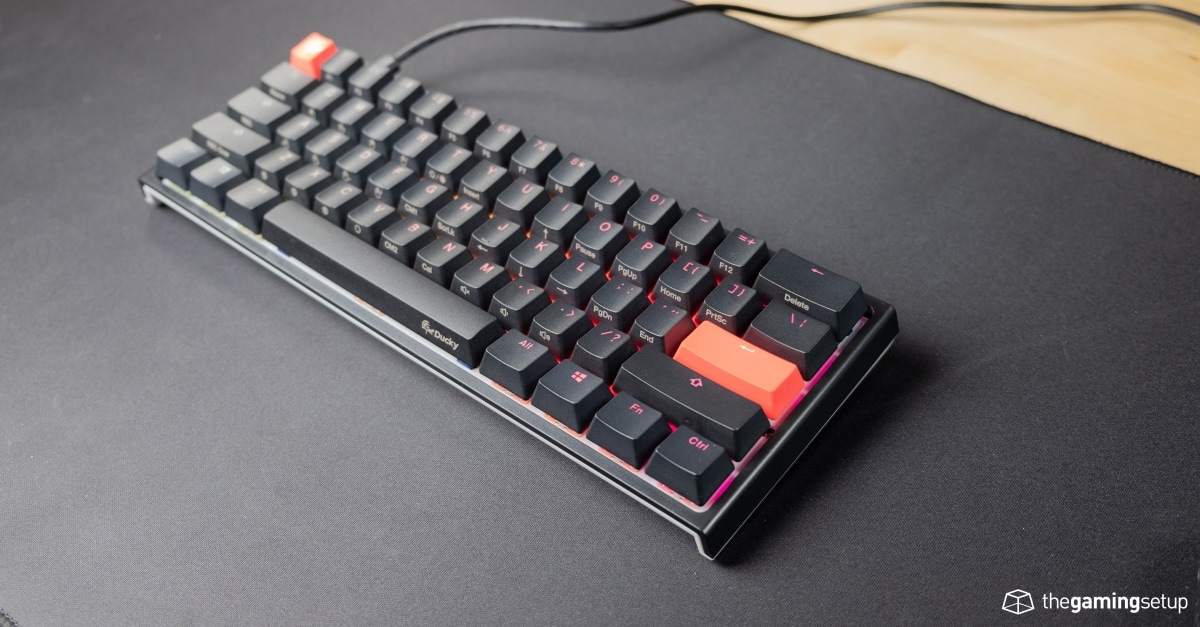 Conversely, if you saw the Ducky One 3 SF and wish it was even smaller— I have good news for you.
Hot off the heels of the famous Ducky One 2 Mini, which was arguably one of the most popular keyboards Ducky has made—comes the Ducky One 3 Mini. And it manages to improve over the One 2 Mini in almost every way.
Ducky has nailed the aesthetics on the One 3 Mini, going with a minimalist design with a beautiful color combination. The entire keyboard is built with plastic, but that doesn't mean it feels cheap. On the contrary, the entire keyboard manages to feel sturdy and premium feeling, which is nice to see.
Performance-wise, the Ducky One 3 Mini fares just like its brothers, and fans of 60% keebs can rejoice. This is the best 60% keyboard around.
4. Ducky Mecha Mini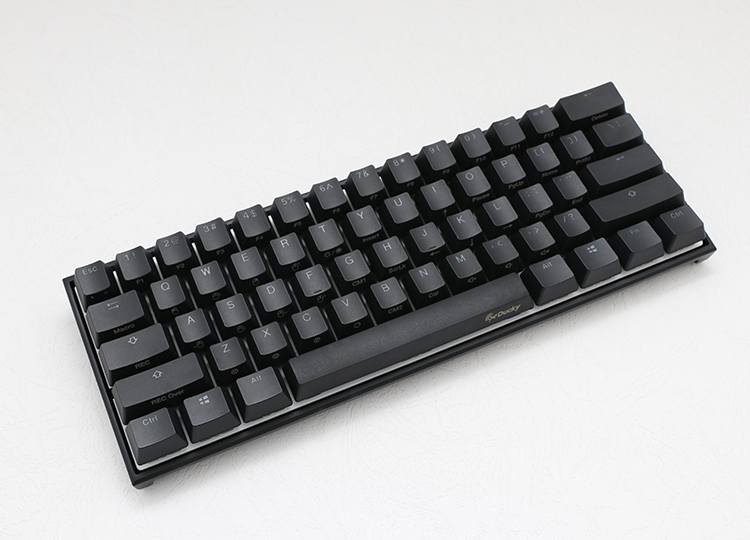 If you love everything about the Ducky One 2 Mini but wanted something with better build quality, Ducky has got you covered with the Mecha Mini.
This beauty of a 60% keyboard stands out with an excellent build that features an aluminum frame. Deck flex is almost non-existent with the Ducky Mecha Mini, and the added weight gives a nice heft to the keyboard.
You can buy the Ducky Mecha Mini in a variety of switch options, so you don't have to worry about being locked into anything. All the keys are macro programmable, and the RGB lighting is excellent and shines through the high-quality PBT keycaps.
If you're in the market for a compact and well-built mechanical keyboard that does most things right, the Ducky Mecha Mini gets a very strong recommendation from us.
5. Ducky One 3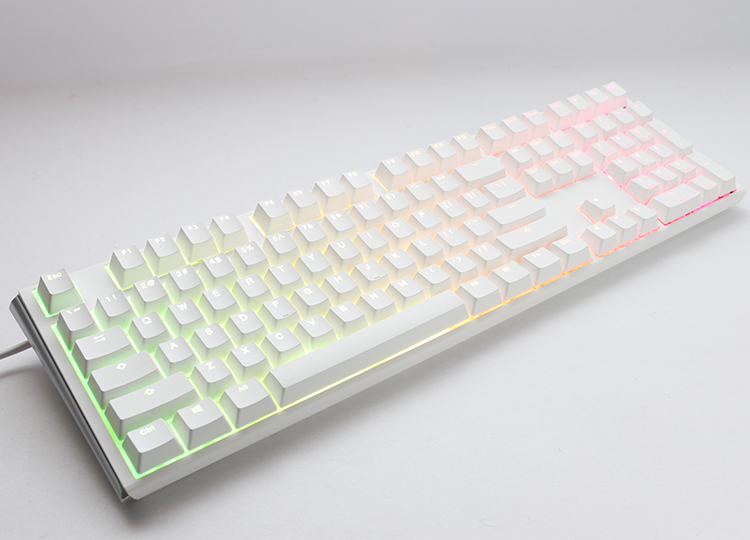 And last but certainly not least, we have the big guy himself. The Ducky One 3 is the full-size, no compromises version of the Ducky One 3 line-up.
This is an excellent gaming keyboard, no question about it. I just don't like full size keyboards for the ergonomic aspects, but if you're a fan of full size keyboards, the Ducky One 3 is for you.
The keys have amazing low latency, so gaming on the Ducky One 3 feels fast and hassle-free.
If there are any cons to be found in the Ducky One 3 full size, it's that there is no dedicated software to customize your keyboard (all customization is done on the keyboard itself).
Why Choose Ducky vs Other Brands
If you're new to the world of mechanical keyboards, Ducky as a brand might not hold the same weight as it does for an enthusiast. So, what makes Ducky keyboards so special? Why buy a Ducky pre-made over a Razer, or Corsair?
For the uninitiated, Ducky was known as the benchmark for quality when it came to pre-built mechanical keyboards. This is still true for the most part, and some of their competition has a long way to go before they even catch up.
Ducky prides itself in how good their keyboards feel to type on. Their rattle-free stabilizers have set an industry standard because of how well they work. Ducky's quality for price ratio is unbeatable, which is why many enthusiasts still swear by Ducky pre-builds.
Ducky doesn't leave aesthetics behind either. Their keyboards feature beautiful colorways and unique patterns, such as the ever-popular Daybreak variant of the Ducky One 3. Pair this with a lot of customization options, you've got yourself a recipe for a fan favorite.
Ducky also includes PBT keycaps in all of their keyboards, which gives them long-lasting and high-quality legends that allow for the RGB backlights to shine through spectacularly.
Where Can I Buy Ducky Keyboards?
Unlike a lot of enthusiast boards and pre-builds, Ducky keyboards are quite easy to buy. If you're in the United States, you can get Ducky keyboards from Mechanicalkeyboards.com. Ducky also lists their models frequently on Amazon, so be sure to check them out there as well.
If you're outside the US, Ducky might have authorized resellers that operate within your country! Check out https://www.duckychannel.com.tw/en/location/domestic to see where you can buy Ducky Keyboards from.
Ducky One vs Ducky One 2 vs Ducky One 3
The Ducky One has been Ducky's flagship line-up of keyboards for some time now. Each year, they've improved on the last version and made valid changes where necessary.
But what are the improvements that were brought on with each version until the Ducky One 3?
When the Ducky One first launched in 2015, it had a clunky USB cable that was connected to the chassis using a flimsy micro-USB cable—which was already frowned upon back in 2015. It also had a clamshell case design, which was not always preferred by most enthusiasts.
The Ducky One 2 brought on many exciting upgrades—the most notable one was the (long-awaited, might I add) detachable USB type C cable.
The Ducky One 3 brought more improvements, the most important was the fact that the keyboard was now hot-swappable! This new generation also provided extreme low latency when typing, and took Ducky's colorway game to the next level with a whole load of new color variants.
For someone just getting into Mechanical Keyboards, getting a hotswappable Ducky is a great starting point for both typing feel and experimentation.