Is Discord on PS5?
Yes! Discord is finally on PS5 as of system version 7.00 (March 2023).
Everybody knows how to set up Discord on a PC. Let's learn how to use Discord on PS5 to level up your voice-chat game.
How to Use Discord on PS5
Using Discord on PS5 is pretty simple. Just follow along with these steps.
Step 1: Update Your PS5
As we mentioned, the Discord integration only became available to users once their PS5 got updated to the 7.00 firmware.
If, for some reason, you haven't enabled auto-update on your PS5, you'll have to manually go into the settings to check for updates and download them.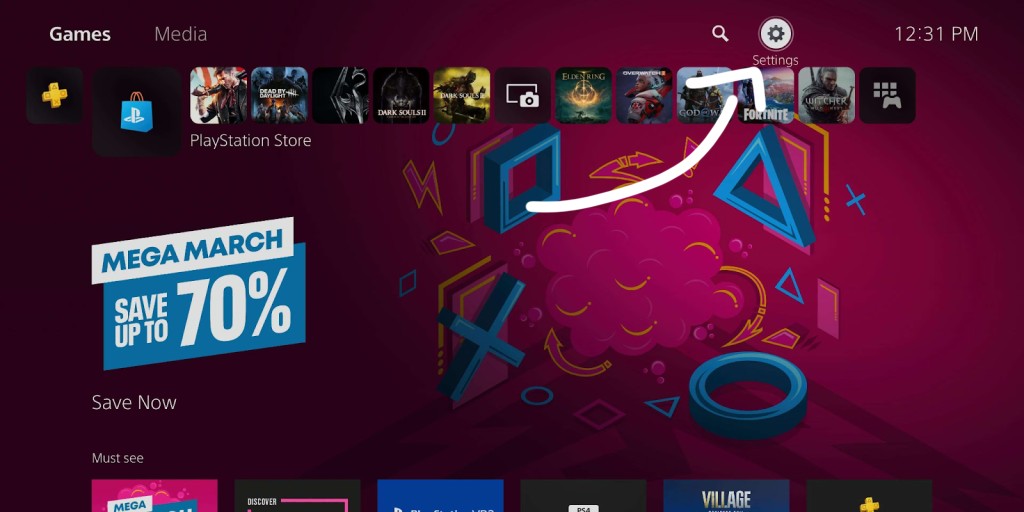 Use your Dualsense Controller to go into PS5 settings. It's the little cog icon on the top left corner of your screen.
Navigate to the "System" category.
From here, select "System Software > System Software Update and Settings."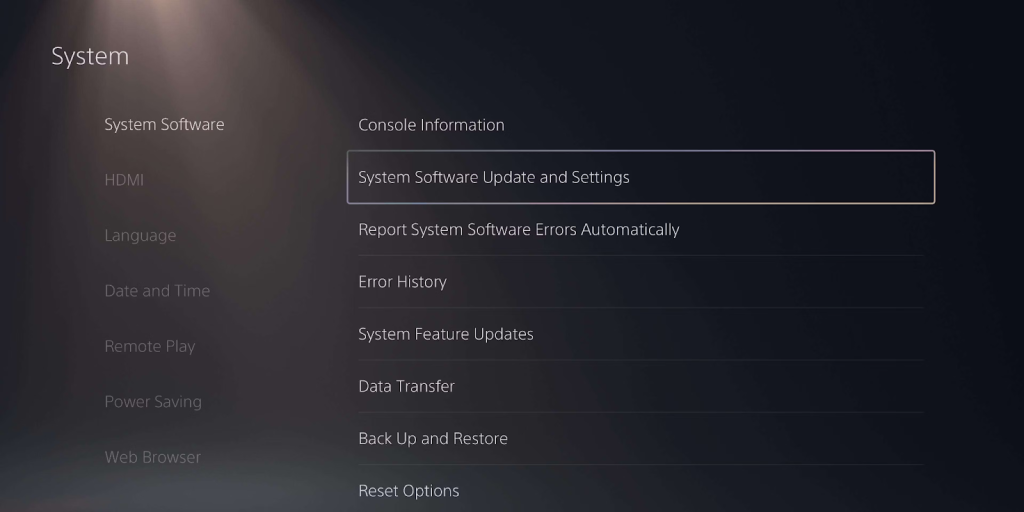 You should see the "Update System Software" option. If there is any new update available, it will be indicated on the right side of this option. Select this option and pick "Update Using the Internet."
Optionally, you can turn on both the download and install updates automatically options so you don't have to go through these steps again.
Your PS5 should automatically download and install the update. Just make sure you don't disconnect it from the internet.
Step 2: How to connect Discord to PS5
Your PS5 doesn't have the complete Discord experience. You can only use its voice chat feature, which uses the Discord client on your phone or computer to reroute the chat audio to your console.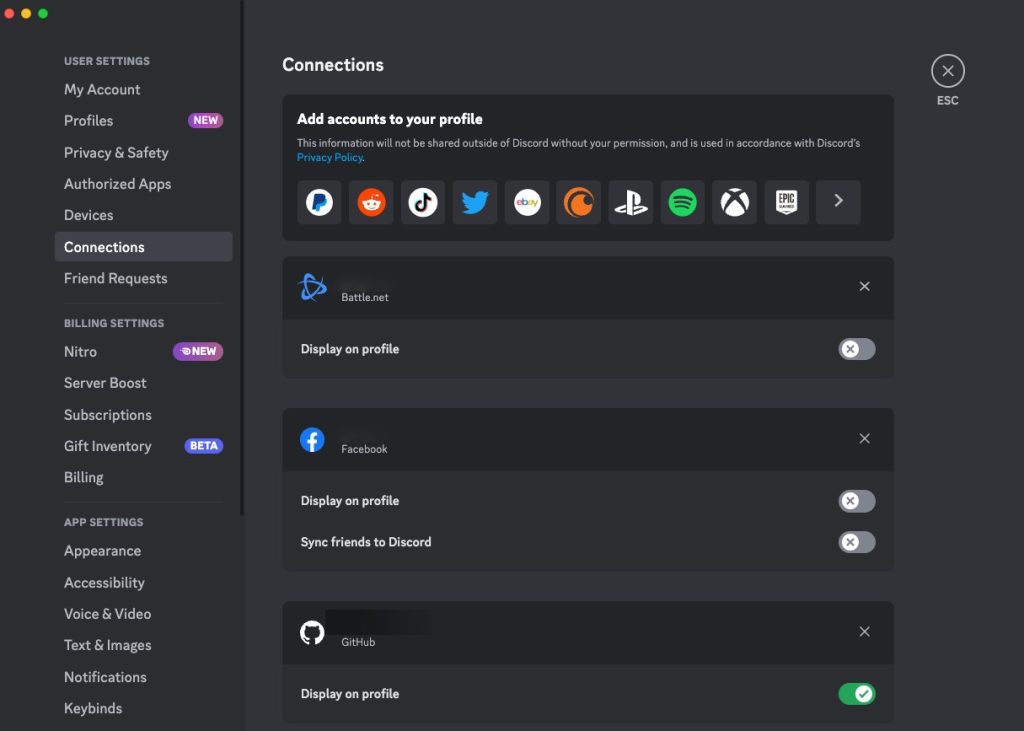 To do this, you'll need to link your Discord account with your PSN ID. There are two ways to do this. You can either add your PSN account to the Discord application, or you can add your Discord ID directly to your PS5, which is much quicker and easier.
To add your Discord account to PS5, follow these steps:
Open Settings and navigate to "Users and Accounts."
Select the "Linked Services" option from the left-hand column, and then choose Discord.
Click "Link Account" and then "Accept and Continue."
You'll be shown a QR code on the screen. Simply scan this using the Discord app on your phone.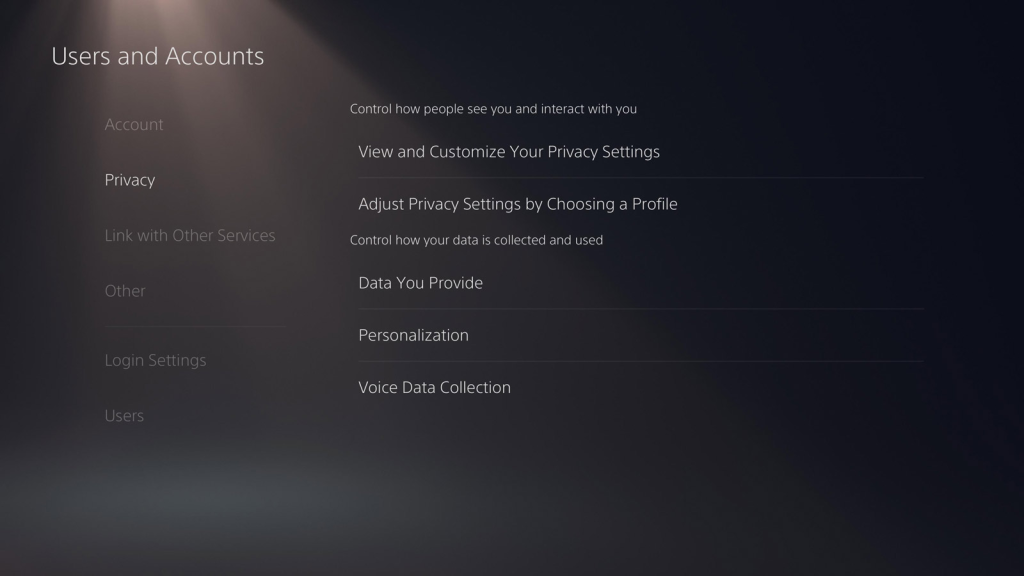 Accept the terms and conditions on your phone and click on "Authorize." Viola! Your Discord account is successfully linked to your PSN account.
If you don't have a phone, you can go to discord.com/activate and use the 8-digit code shown on the PS5 screen to link two accounts together.
Step 3: Using Voice Chat on PS5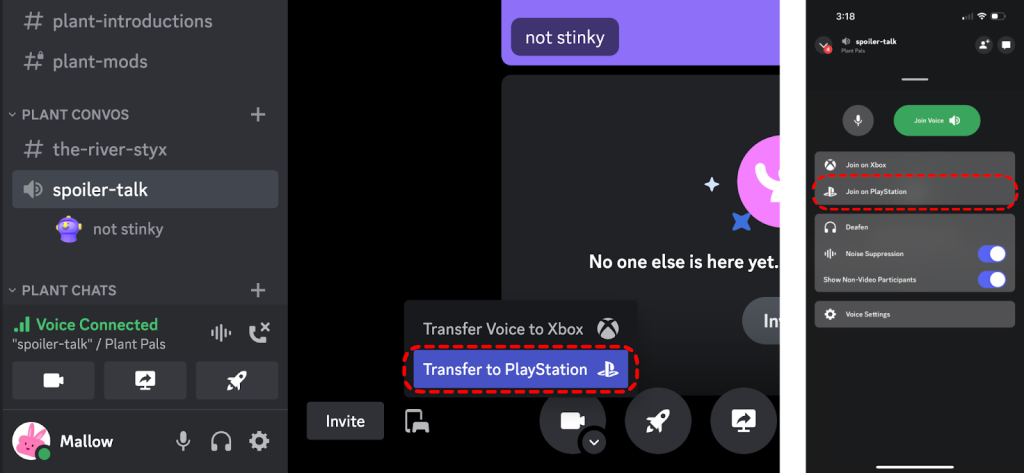 You're all done setting up Discord on PS5. All that's left is to transfer a channel to your PS5, and you'll be on your way to chatting up with your friends from the comfort of your couch.
To transfer a channel to your console from Discord on PC, select the button that looks like a phone and controller standing side-by-side. You'll be prompted to select the console to which you want to transfer the channel. Pick your PS5 and you're good to go.
Alternatively, you can swipe up after selecting the voice channel you want to join from the mobile application of Discord. Here, you'll see an option that says "Join on PlayStation." This is the one you want to select.
Setting Up Audio Devices for PS5 Discord
Before you jump into a channel, it's recommended to tweak the audio settings according to your preference.
Here's how you access audio settings on PS5 Discord:
Press the PS Button and open "Parties."
Here, you'll see the parties you've currently joined. Select the Discord voice chat to view its settings.
You can control audio balance, mute/unmute voice chats, and access additional settings.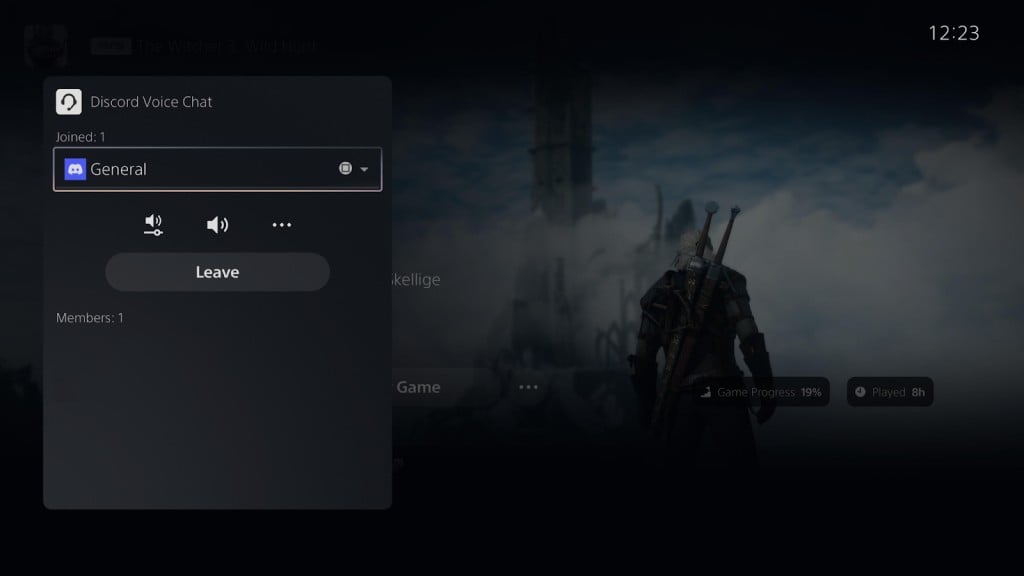 These additional settings will allow you to adjust microphone levels and mute game voice chat, among other settings.
Unlinking Discord Account From PS5
If you want to link a different Discord account to your PS5, you'll have to unlink the previous one.
To do this, simply follow the steps above to open the "Linked Services" within the "Users and Accounts" section of the settings. Select Discord and click on Unlink. It will ask for your confirmation once and will remove the account from your PS5.
You can then add another account using the steps mentioned above.
Update PSN Status on Your Discord
If you want your Discord community to stay updated on game activity and what you're playing on your PS5, you'll need to give Discord certain permissions.
From your PS5 dashboard, go into Settings, and then Users and Accounts.
In the Privacy tab, select "View and Customize Your Privacy Settings."
Set the "Who can see your online status and what you're currently playing" to Anyone.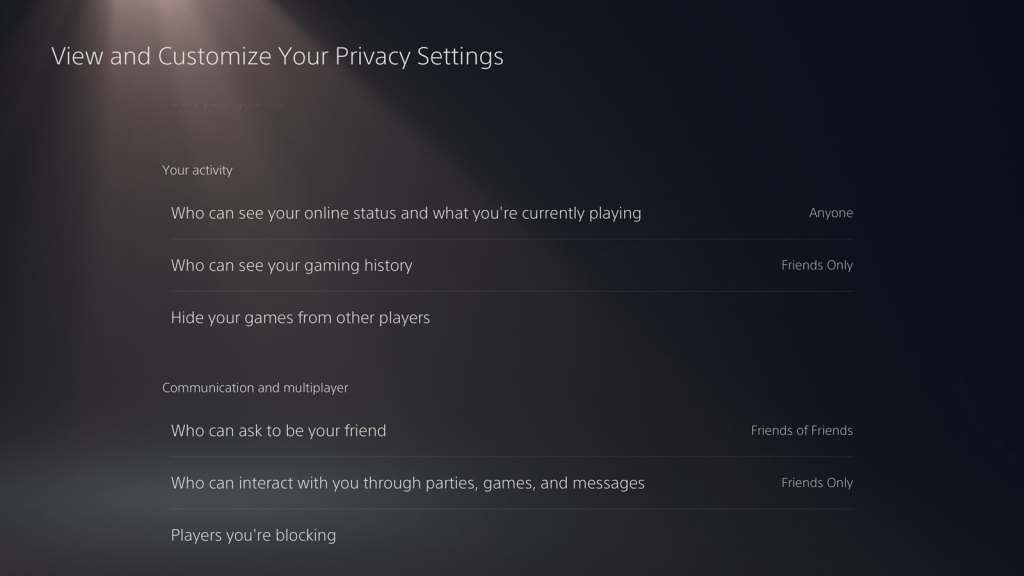 Once this is done, open your Discord client on your phone or PC. Go into User Settings > Connections, and turn on "Display PlayStation Network as your status."
Now you're ready to make the most of multiplayer games with Discord on your PS5.
What do you think are some of the best public servers that PS5 owners should join? Let us know in the comments down below. Until next time!
What's Discord?
In technical terms, Discord is a Voice over IP (VoIP) marketed mainly toward gamers like us.
It's a multi-platform application that allows you to digitally hang out with your friends. Discord is divided into smaller communities called servers. Within a server, users can text, share pictures and videos, play games, and even host real-time voice chats with each other.
With more than 250 million users globally, Discord is the hailing champion of VoIP applications, leaving its competitors like Skype and TeamSpeak in the dust.
During your gaming sessions, you can talk exclusively with your friends through Discord, easily bypassing the annoying in-game VoIP and teammates that refuse to cooperate.
Is It Better Than Regular Voice Chat?
For most games, Discord is tons better than the in-game voice chat. Your voice won't get cut off during loading screens, and the the voice call quality on Discord is a cut above the rest.
Plus, Discord is perfect if you're playing a team-based game with your friends and some random players. With in-game chat, everyone on your team, including the randoms, can hear what you say, which isn't necessary for casual matches. In such cases, you and your buddies can hop on to Discord to exclude the randoms from your conversation.
However, if you're gaming alone with randoms, then it's better to ditch Discord and just join the in-game voice chat. Getting every other random player to pop up and join your Discord server is a hassle, and you don't want to be that guy who doesn't communicate with his teammates either.
What Other Systems Is Discord On?
You can download Discord on any of the following platforms:
Windows
Mac
Linux
iOS
Android
These platforms feature the complete Discord experience, from server creation and deletion to Discord Nitro, which is a premium subscription with added perks.
Discord has also officially added its voice chat feature to select consoles:
PS5
Xbox Series X and S
Xbox One, One S and One X
Unfortunately, PS4 and Nintendo Switch don't have any official Discord voice chat feature released on them yet.
When Did PS5 Get Discord?
PS5 owners got Discord on 8th March 2023. The voice chat client came packaged in the 7.00 system update and downloading it automatically installed Discord.
Before this official launch, Discord rolled out the voice chat integration to beta testers. Starting from 2nd February 2023, the beta testers in the UK, USA, and Japan were able to use Discord on their PS5 consoles.