I'm loving the new players in after market mouse feet. Before this increased level of activity, Hyperglides were one of the few options available for some if they were out of stock or didn't make your model of mice, you were out of luck.
Tiger Gaming has come in with the Arc and Arc 2 improving on every generation of their product, if you're looking for more widely available high-glide mouse feet, this is it.
Tiger Gaming have a great product with a smooth glide, rounded edges and very reasonable prices.
Specs & Compatibility
Tiger Arc and Arc 2 mouse feet are made of a proprietary PTFE blend. They're not pure virgin PTFE, it looks like there is some dye or lubricant added. Compared to the Hotline Competition skates, they're definitely faster out of the box.
Tiger Gaming looks like they're working quickly to provide compatibility for most major brands of gaming mice, see the full list here.
Unboxing & Packaging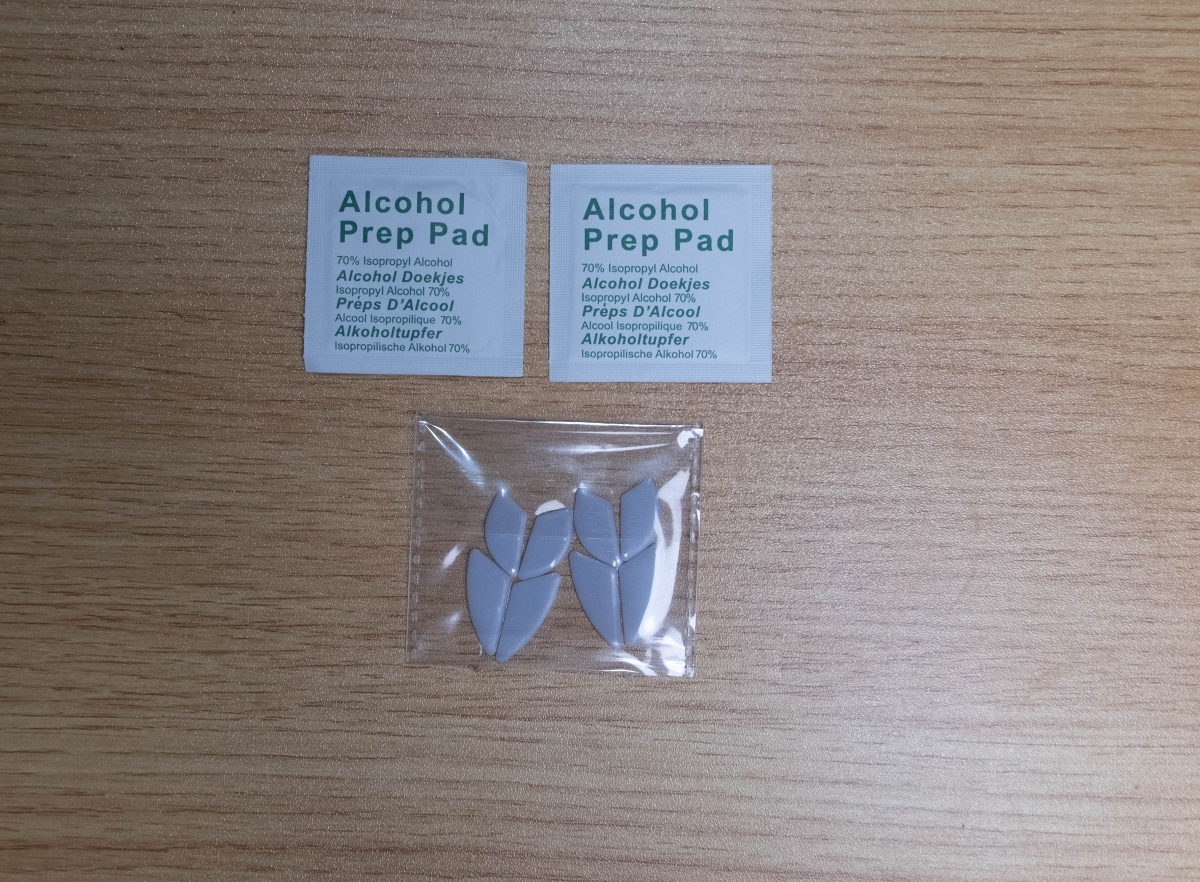 Hotline games neatly stuffs their envelopes with individually wrapped packets, in the package you get:
1 or 2 pairs of skates (Arc 2 only have one pair)
Alcohol wipes
The Arc 2 has the wipes and feet in one plastic package.
I wouldn't expect much more than this given the pricing, the packaging came damage free and pretty quickly, within a week from Hong Kong to Toronto.
Installation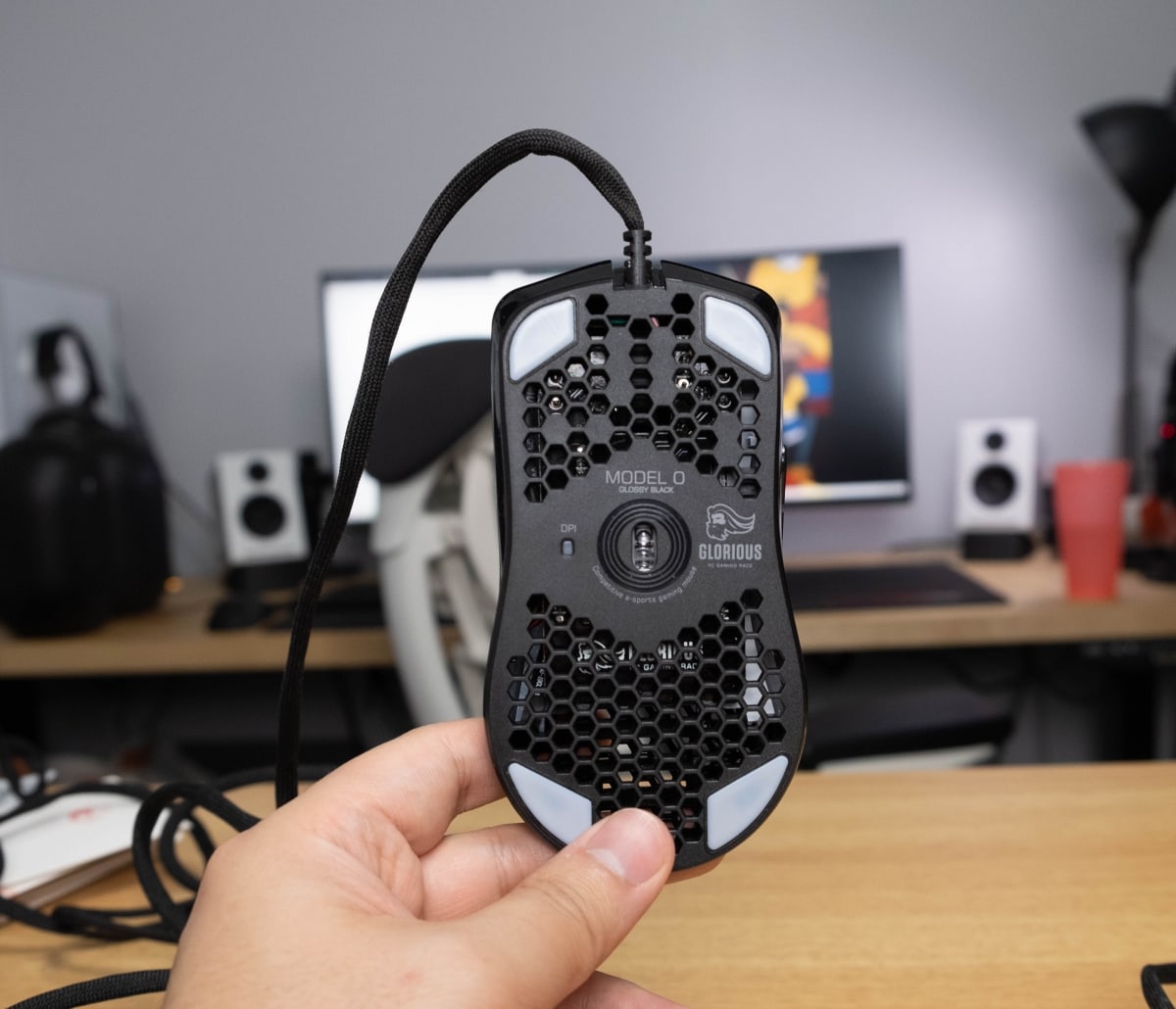 Installation was easy, its the standard procedure as with all aftermarket mouse feet: remove, clean, stick and press.
I will say the feet with individual sheets of plastic gave me a little trouble peeling off, but that might be due to my fat, clumsy fingers.
Fit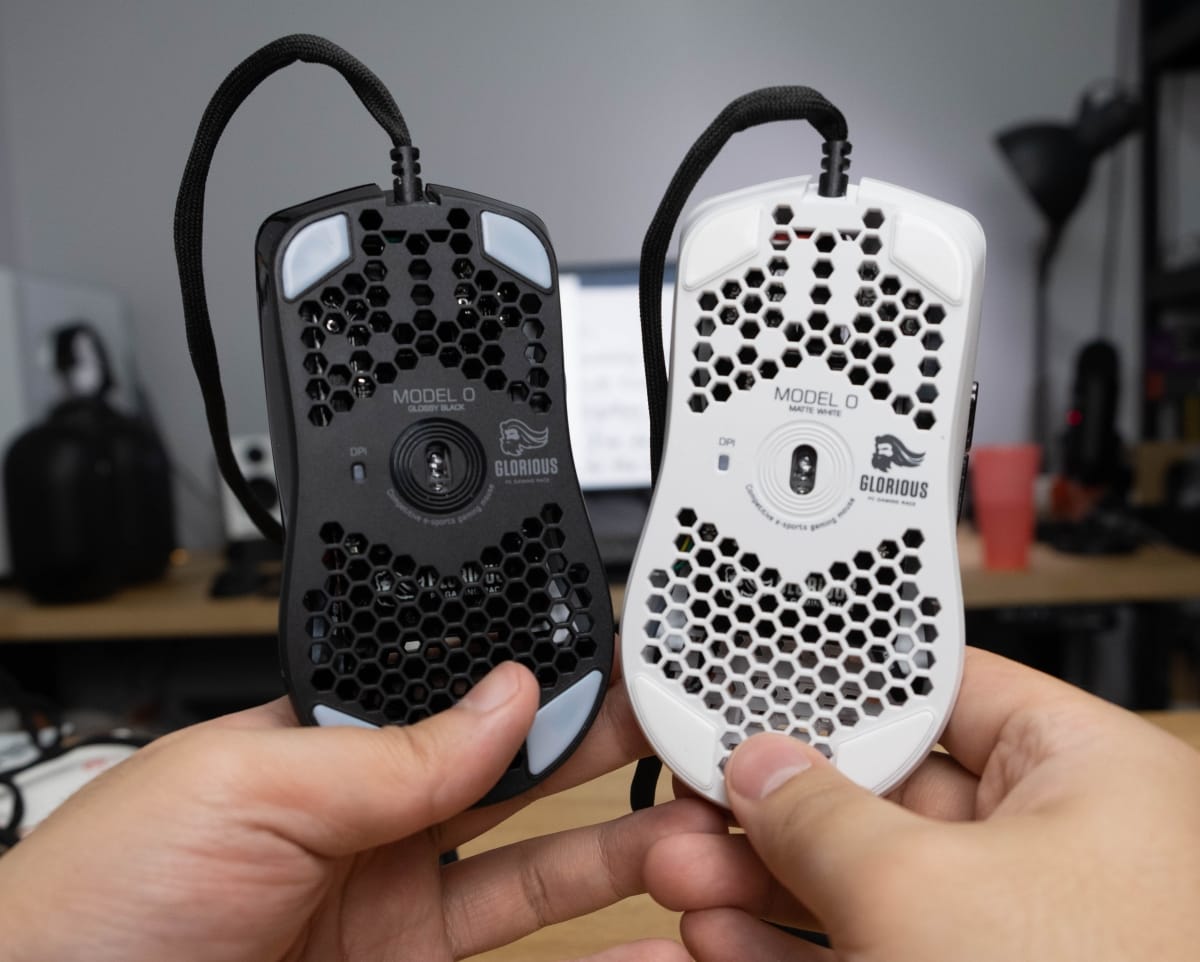 The fit on the Tiger Skates is great, no issues with fit on a G Pro Wireless and the Model O.
Thickness
Tiger Arc and Arc 2 thickness varies by model, they're anywhere between 0.2 to 1mm thick. I've not had any issues with unevenness or tracking
Glide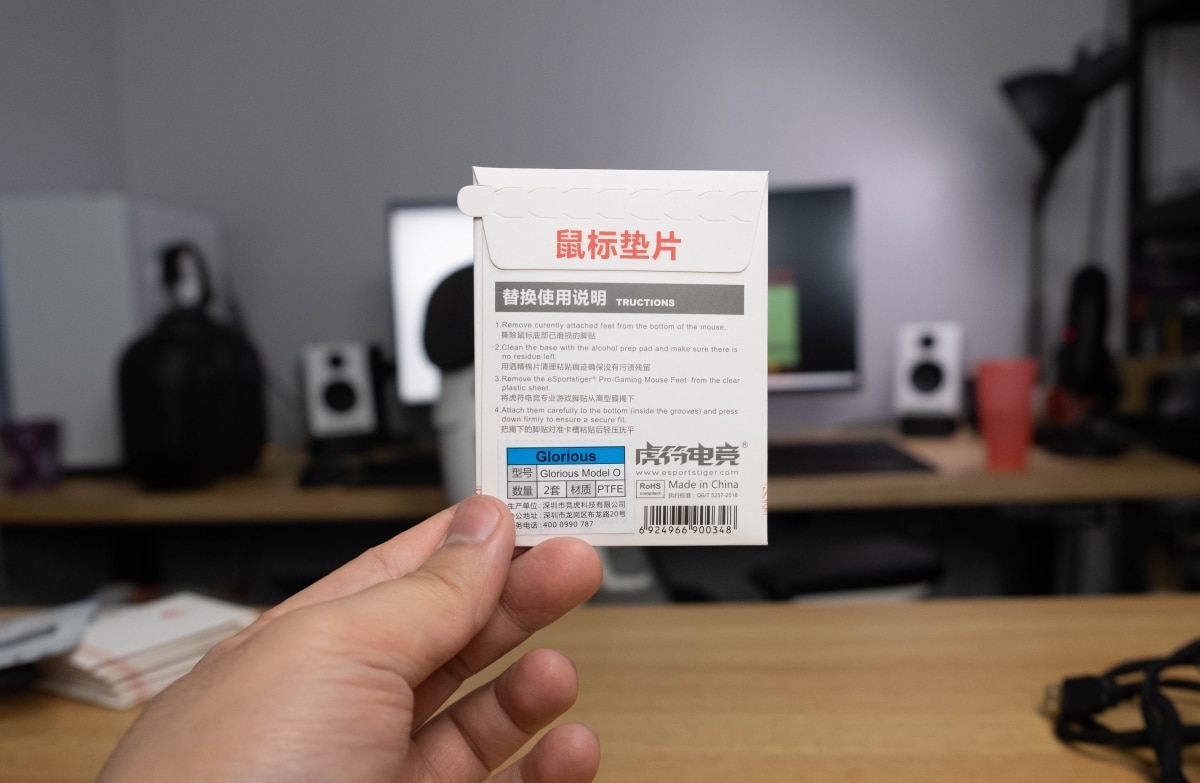 The Tiger Gaming skates glide like a dream, while they're not pure PTFE, their feet get pretty damn close in terms of glide. The Arc and Arc 2 have rounded edges, so there's no scratchiness if you happen to land your mouse at an angle.
Comparing to the Model O stock pads, the Tiger Gaming Arc mouse feet are significantly smoother. Tiger Gaming skates require a lot less effort to move the Model O around, you can still feel it even at this light weight of a mouse. The Tiger Gaming skates are above average in terms of speed.
Compared to Hyperglides, they're close, they're not as extremely fast as Hyperglides are, but the smoothness and speed get close without being pure PTFE.
Compared to any of the Hotline Gaming skates, they're faster, the edges are rounded compared to the Hotline Gaming skates, I prefer the Tiger Gaming skates.
Durability
As with all mouse feet, the Tiger Gaming skates will take some time to break in for an optimally consistent glide.
Conclusion & Recommendations
This isn't a very complicated review, if you're looking to replace warn out skates and don't need maximum glide, you can trust the Hotline Skates to deliver consistent glide without much worry about compatibility, they support almost all major models of mice.
Compatibility list
Tiger Gaming Arc and Arc 2 are available for the following models:
Arc
Logitech G Pro Wireless
G-Wolves Skoll / Hati / Intelli Mouse Pro / Classic / IE 3
Logitech G304 / G305
Zowie AM / FK /FK2 / ZA11 / ZA12 / S1 / S2
Glorious Model O / O-
Logitech G502
Logitech G302 / G303
Razer Viper Ultimate
Endgame XM1
Zowie EC1-A / EC2-A / Evo
Zowie ZA13
Roccat Kone Pure
Generic (circles)
Steelseries Rival 600
Dream Machines Xai / Sensei Ten / DM1
Logitech G900
Razer DeathAdder Elite
Logitech G903
Logitech MX518 Hero / G400
Steelseries Rival 310
Zowie EC1-B / EC2 – B
Xtrfy M4
Razer Mamba Wireless
Logitech G402
Razer DeathAdder
Steelseries Sensei 310
Razer Lancehead
Razer Basilisk
Steelseries Rival 106
Razer MAmba Elite
Steelseries Rival 100 / 110
Razer DeathAdder Essential
Steelseries Rival 700
Steelseries Rival / 300 / 300s
Razer Jugan
Arc 2
Razer Viper
Finalmouse Ultralight 2
Logitech G Pro Wireless
Razer Viper Ultimate
Endgame XM1
Cooler Master MM710 / M711
Glorious Model O / O
Zowie AM / FK /FK2 / ZA11 / ZA12 / S1 / S2
Roccat Kone Pure Ultra
Logitech G403 / G603 / G703
Logitech G502 / Lightspeed
Zowie EC1-A / Zowie EC2-A / Evo
Xtrfy M4
Razer DeathAdder Elite
Logitech G903
Review products provided by iTakTech