Hotline Games Competition Mouse Skates provide gamers with a widely available and compatible replacement option that want a little more control.
If you're looking for maximum glide, I'd suggest taking a look at Hyperglide brand of mouse skates, but for the rest of us non-speed demons Hotline Skates are a great replacement with a little bit of control.
If you're wondering whether you need replacement feet, check out our post on this here.
Specs & Compatibility
Hotline Games Competition Level Mouse Skates use Silver Treated PTFE, its comprised of machine grade PTFE and mixed with a silver lubricant to improve glide. This kind of material will likely have better glide than most stock skates, but as good as true virgin PTFE.
Currently, Hotline Games has competition skates for pretty much all modern mice, see the full list here.
Unboxing Packaging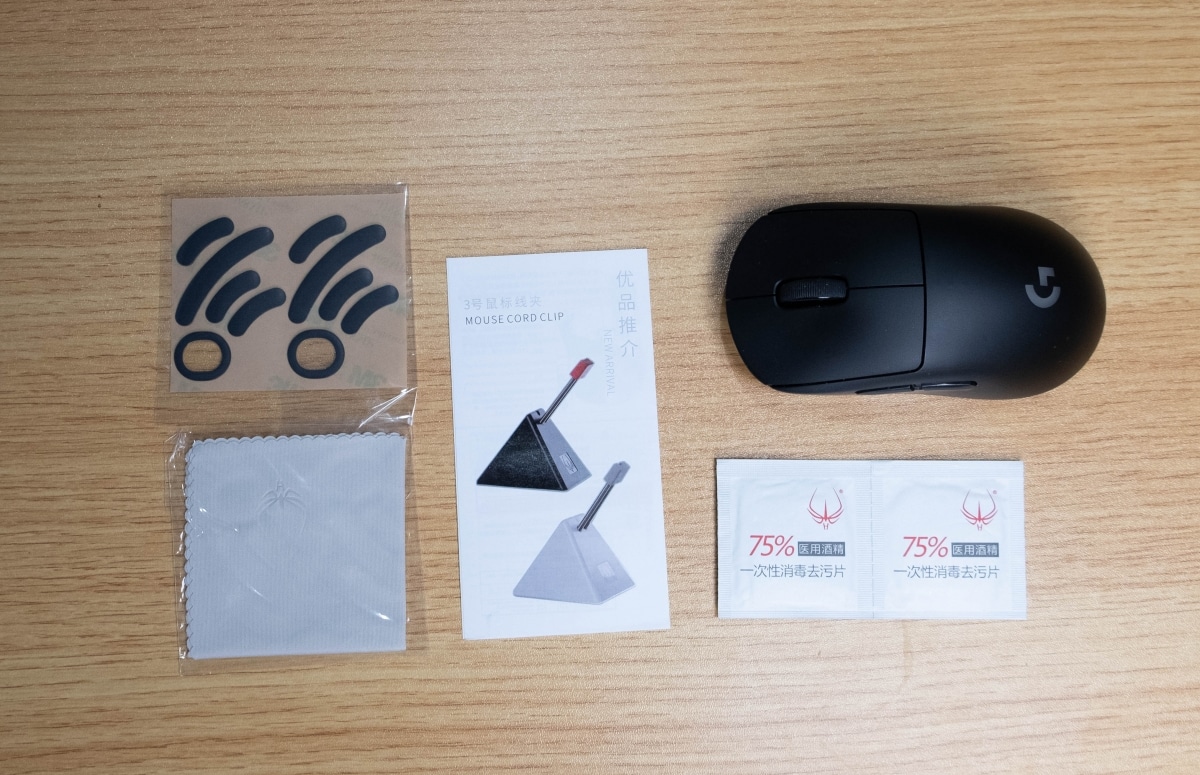 Hotline games neatly stuffs their envelopes with individually wrapped packets, in the package you get:
2 or 4 pairs of skates
A microfibre cloth
Alcohol wipes
Promotional marketing material
I wouldn't expect much more than this given the pricing, the packaging came damage free and pretty quickly, within a week from Hong Kong to Toronto.
Installation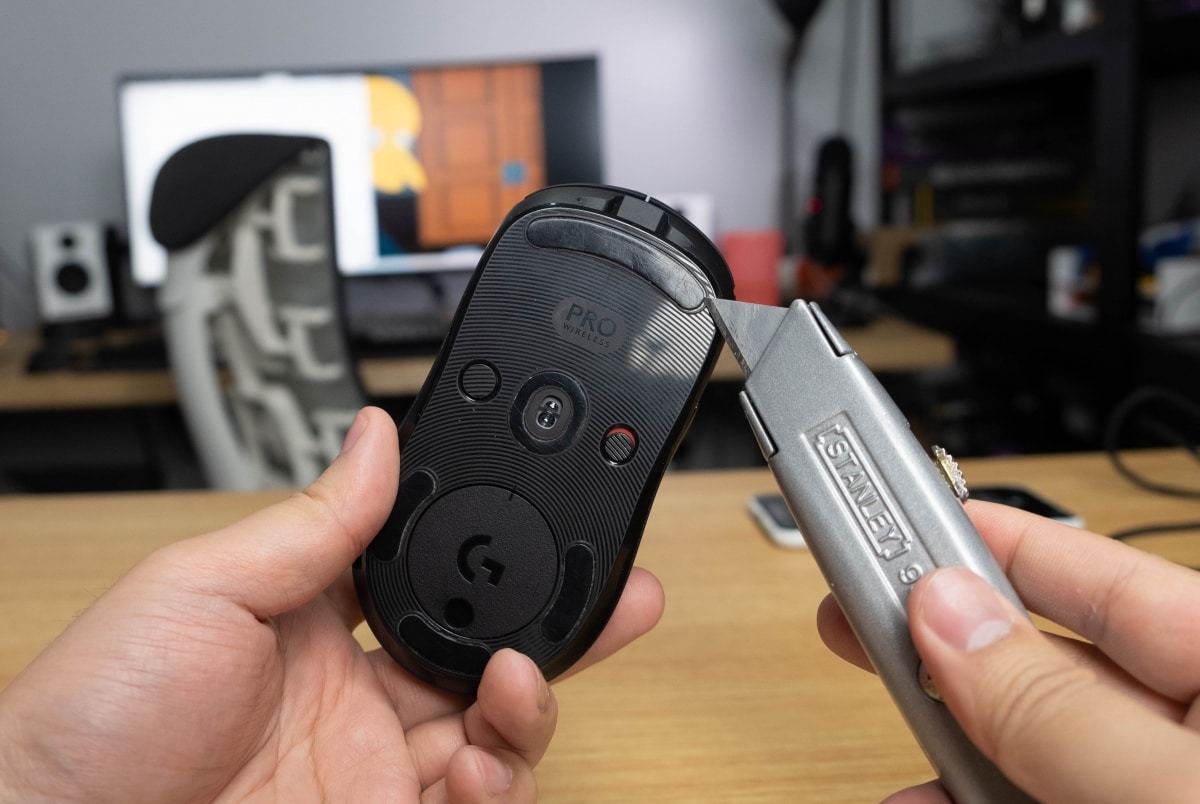 Installation is very straight forward, use a sharp edge to peel your stock feet off of the gaming mouse.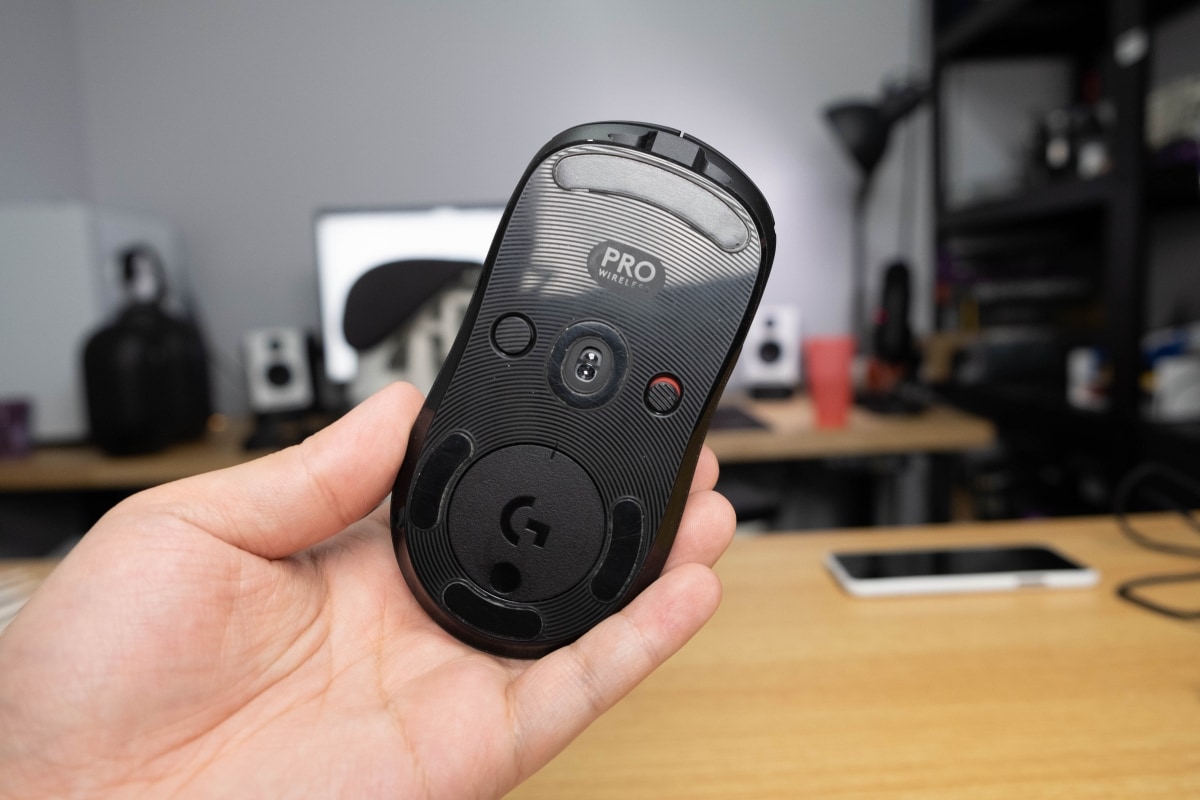 Some mice have a deceiving second layer of material between the feet and the mouse, this is adhesive, make sure you get to the bare plastic.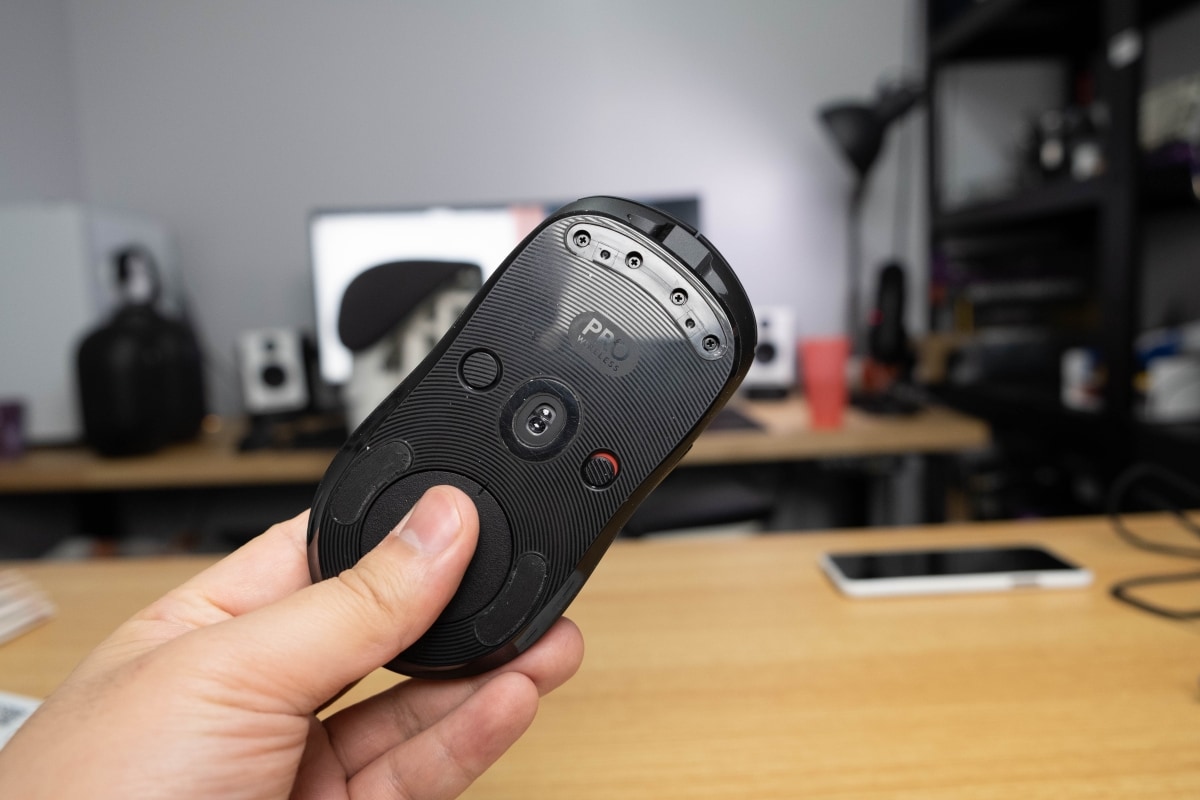 If there's a lot of residue, use the included alcohol wipe to remove and let dry.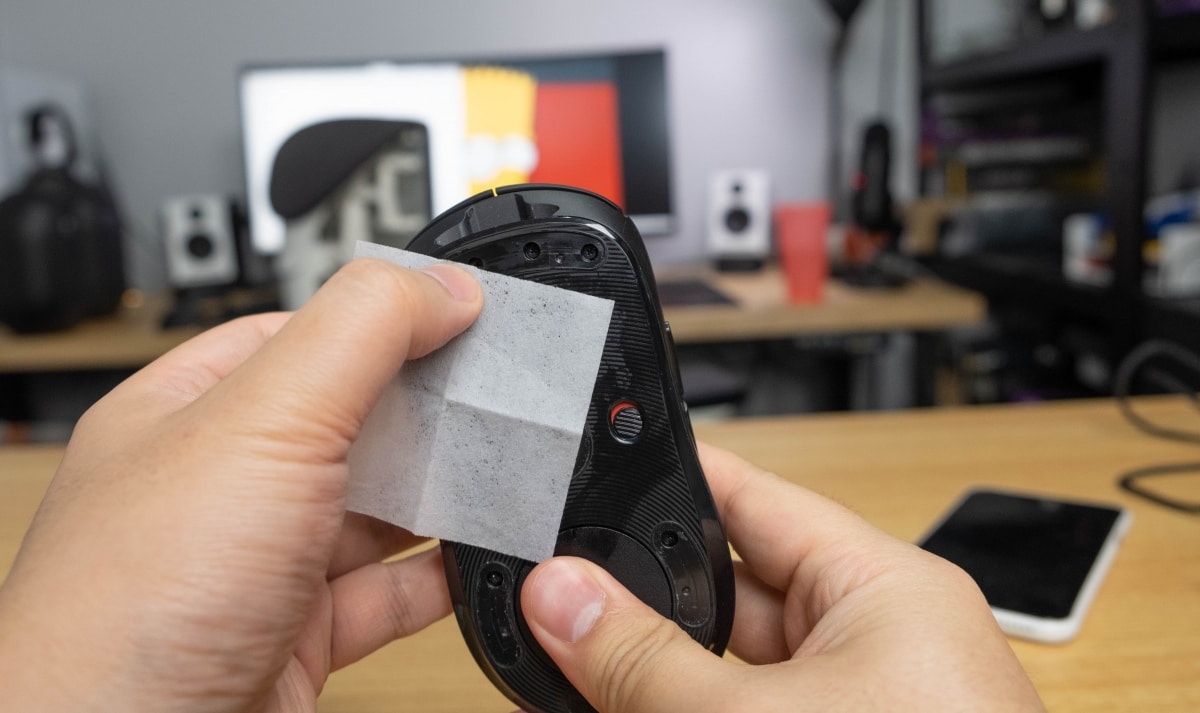 From there, it's a peel and stick situation, line up the pad and press, hold for 30 seconds.
After pressing down for 30 seconds you're good to go! Just test and make sure your mouse is tracking well and nothing is going to fall off.
Fit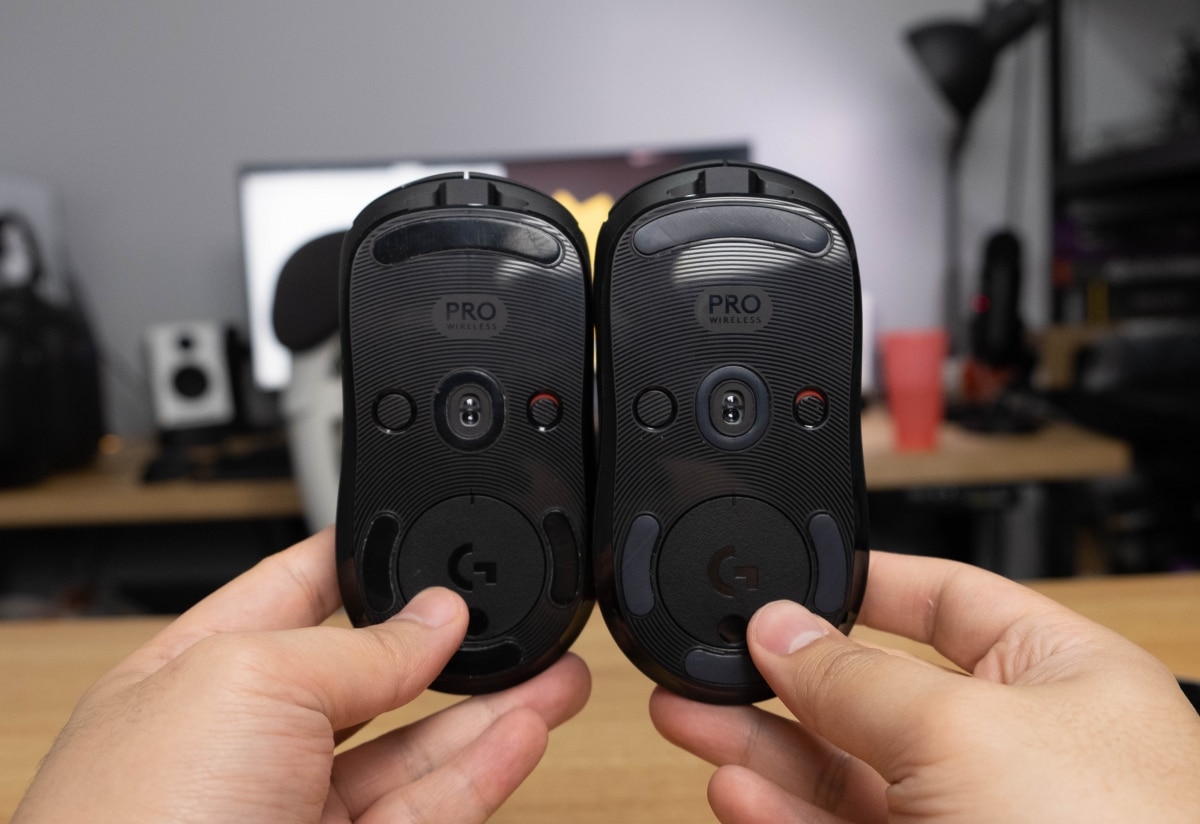 The fit is exactly the same as stock, very precise. I didn't have any issues lining up the feet or any issues with difference in height.
Thickness
Hotline Games Skates come in two heights, 0.28mm or 0.6/0.8mm. Some mice have minimum lift off distances that will do better with thicker skates, thicker skates also will last little longer.
Glide
As mentioned above, glide is not going to be as fast as pure PTFE like Hyperglides, and that's not really what Hotline Games is after. The Competition line has a good glide, smooth and consistent, but not crazy fast, which is okay for me, I like a little bit of control.
Compared to the G Pro Wireless stock pads, the Hotline skates are little bit faster. Competition skates to take some time to break in, they'll get faster over time.
For the thicker feet replacements, the edges of the skates are sharp, so they do have some potential of scratching when brand new.
Durability
The Hotline Skates get better with more use, the feet get more worked in and provide a smooth glide for a while. All feet will wear over time, but the Hotline skates don't seem to be an outlier on either end in terms of durability. At this price, and with 2 pairs, replacements aren't even that big of an issue when they inevitably wear.
Conclusion & Recommendations
This isn't a very complicated review, if you're looking to replace warn out skates and don't need maximum glide, you can trust the Hotline Skates to deliver consistent glide without much worry about compatibility, they support almost all major models of mice.
Compatibility list
Hotline Games has competition skates for the following models:
Logitech G Pro Wireless
Logitech G403 / G703
Logitech G Pro / G102 / G203
Logitech G304 / G305
Zowie AM/ FK / FK2 / ZA11 / ZA12 / S1 / S2 / Divina
Razer DeathAdder / 2013 / Chroma
Logitech G400 / G400s/ MX518 / MX518 Hero
Razer Viper
Logitech G903
Logitech G402
Logitech G302
Mionix Naos 3100 / 5000 / 7000 / 8200
Steelseries Rival 300
Logitech G100
Logitech G502
Logitech G700 / G700s
Steelseries Kinzu / Kana / v2 / v3
Logitech G900
Razer Naga 2014
Cyborg R.A.T 3/5/7/9
Logitech G302 / G303
Glorious Model O / O-
Razer DeathAdder Elite
Steelseries Rival 600 / 650
Mionix Avior 7000 / 8200
Logitech G500 / G500s
Finalmouse Ultralight 2 Capetown
Steelseries Sensei 310
Razer Abyssus 2014
Zowie EC1-B / EC2-B
Logitech G602
Razer Ouroboros
Zowie ZA13
Asus ROG Gladius
G-Wolves Skoll / Hati
Logitech G1 / MX300
Hotline Games Logitech MX Master
Cooler Master MM710 / MM711
Hyper X Pulsefire
Logitech MX518 Hero
Razer Taipan
Finalmouse Air58
Logitech G100s / G90
Razer Basilisk / Ultimate
Steelseries Rival 310
Razer Mamba
Logitech MX Anywhere2
Roccat Nyth
Razer Mamba 5G / TE
Steelseries Rival 700
Razer Naga Hex / 2012
Corsair M65
Logitech G604
Razer Abyssus
Dream Machines – Xai / Sensei Ten / DM1
Steelseries Rival 500
Steelseries Rival 100 / 110
Razer Naga
Steelseriees Sensei Ten
Logitech MX Master 3
Xtrfy M4
Steelseries Rival 106
Razer Hugan
Razer Lancehead
Asus GX1000
Roccat Tyonh
Razer Diamondback 5G
Corsair M95
Cut your own feet version
Review products provided by iTakTech