The Steelseries Rival 310 is a great mouse.
A top contending mouse for any gamer that prefers a medium mouse and finds mice like the DeathAdder or G903 too big. If you don't need a heavy mouse and have an average sized hand you should consider this mouse with its great shape, flawless sensor and solid buttons. It's also cheap at $60 compared to most other options.
Pros
Fantastic right-handed ergonomic shape for medium sized hands in all grips
Light mouse weighing in only at 88g
Flawless modified 3360 sensor
Good soft rubber cord
Solid responsive buttons
Bargain price
Cons
No weight system
No extra buttons
RGB is pretty basic
Surprisingly comfy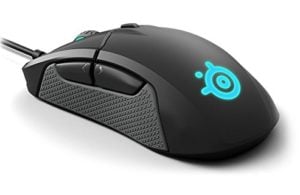 The Rival 310 is very underrated and a huge value mouse. It's got a great ergonomic shape for small to medium hands, solid buttons and a flawless sensor with a soft rubber cable.
See Price on Amazon
Build & Shape
The Rival 310 shape is fairly unique, it's long and narrow for the most part, so if you have a wide hand it can feel small, but also feel large if you have a shorter hand, for me, measuring in at 18 cm length and 9.5 cm width hand, the shape felt natural from the start coming from a G403 and Zowie FK
The shape is longer than most mice, coming in at 12.6 cm, the height and width at the butt of the mouse is fairly standard, similar to what you would see with the Logitech G703 or Razer DeathAdder, but the height and width at the front of the mouse shrinks and slopes down making the mouse feel significantly smaller than the G703 or DeathAdder.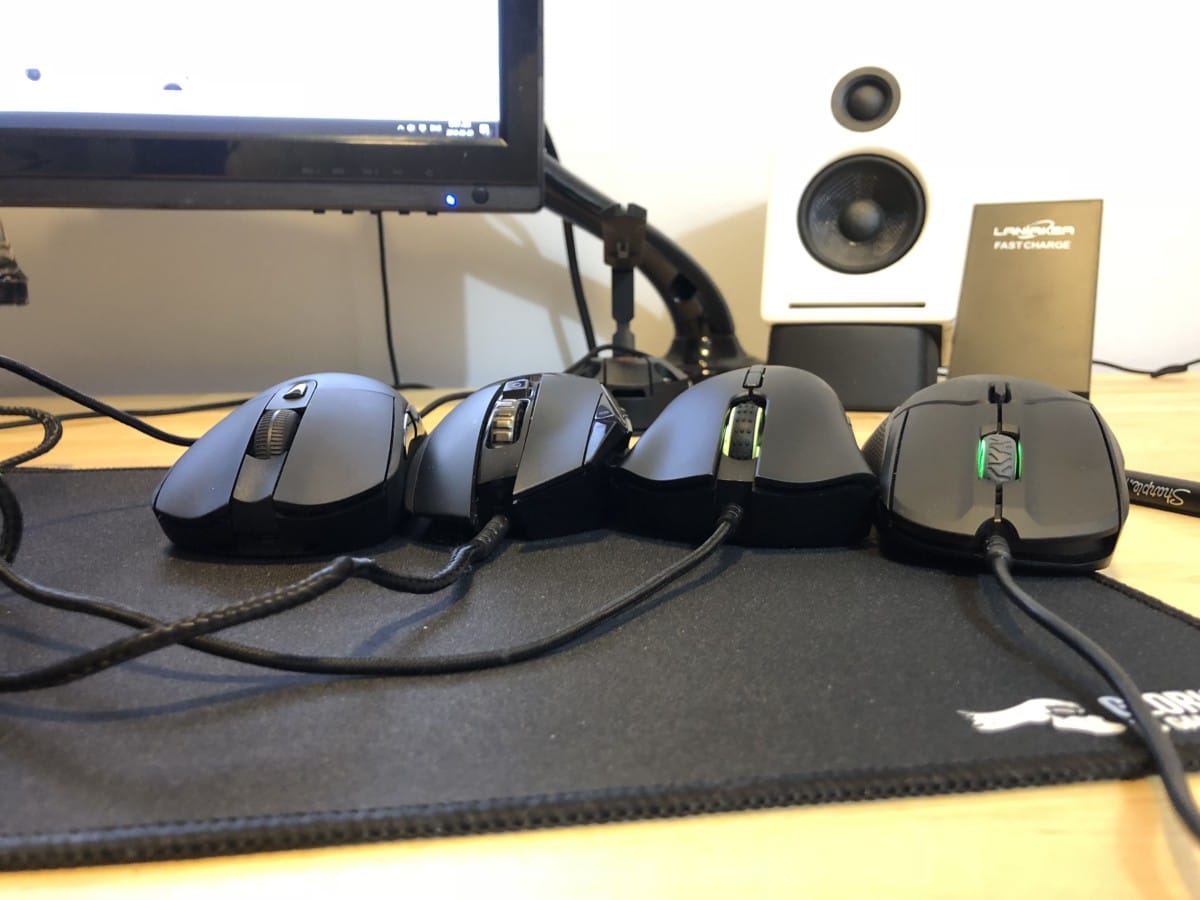 The sides of the Steelseries Rival 310 are made of a silicon material that has a comfortable grippy texture allowing for easy pick up. The top of the mouse has a textured matte plastic that's pleasing to the touch and avoids grease stains; in my playtesting I haven't seen any issues with coating or the plastic getting slick.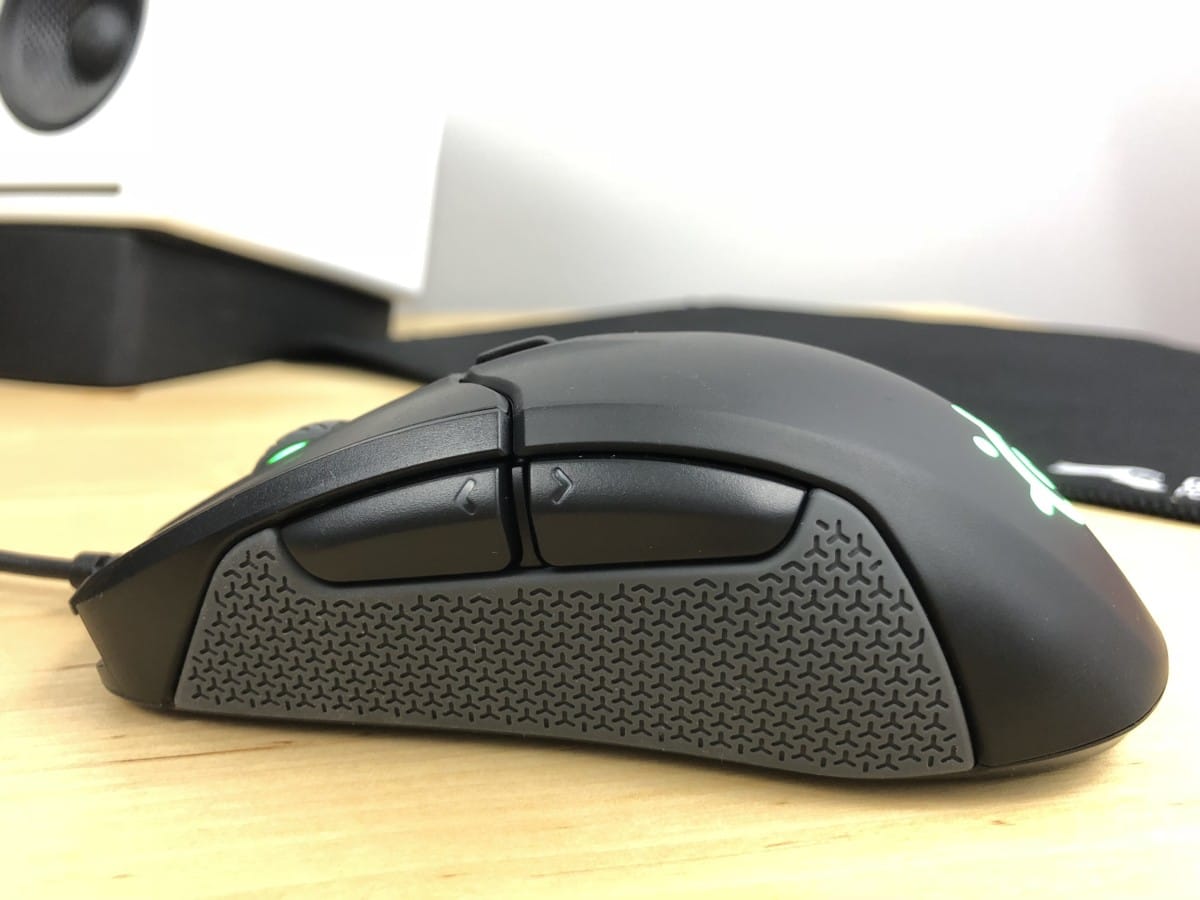 The 3 feet setup on the bottom of the mouse glides easily on both my speed Glorious PC Gaming Race pad and my control Zowie G-SR.
Overall the build quality on the Steelseries Rival 310 is high, there are no gripes coming from me as someone who prefers a medium sized mouse for gaming.
Sensor & Performance
The Rival 310 sports a 'TrueMove 3', which is a Steelseries tuned variant of the excellent Pixart PMW3360. The sensor is essentially perfect with responsive tracking that won't spin out, free of jitter, acceleration and angle snapping, to top it off the lift off distance is low, it's a top performing sensor.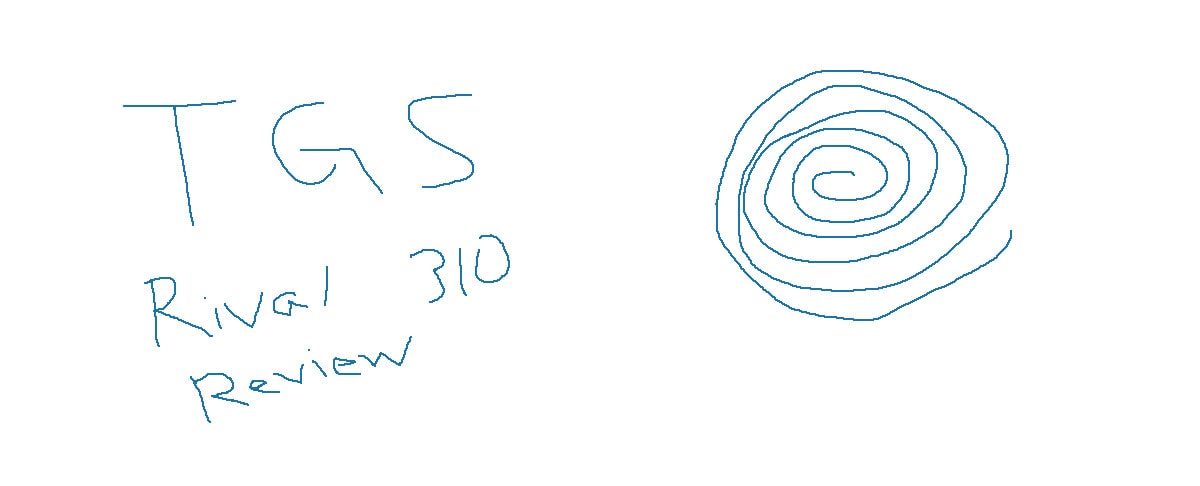 I can't really tell what the difference is between a standard 3360 sensor and the 'TrueMove 3' while playing, Steelseries' blog post says that the mouse has true 1-1 mapping at super high DPI/CPI. So you high-sens fiends should take a look at this mouse for your 360 no scopes if that's your thing, for most people the TrueMove 3 won't make any appreciable difference in performance.
With a weight of 88g the Rival 310 is a light mouse that will move with you easily, unfortunately the 310 doesn't have a weight system, so gamers that prefer a heavier mouse should look elsewhere. Though it is the opinion of this humble reviewer that a lighter mouse will help your performance and accuracy if you get used to it.
The cord on the Rival 310 is great, it's made of a flexible rubber and it's thin enough to fit all mouse bungees. Measuring in at 2m, it should suit most gaming setups and will not get in the way of your aim.
Buttons & Scroll Wheel
The mouse sports omron switches rated for 50m clicks, with buttons that are completely separated from each other. The result is fantastic, the buttons on the Rival 310 are some of the best I've felt, both the left and right mouse feel about the same with a crisp click.
The side buttons are placed in a comfortable spot with good travel and response.
The scroll wheel has solid stepping that you can feel without being obnoxiously loud. The scroll wheel stepping is more distinct in comparison to the Razer DeathAdder, but lighter and quieter than the Logitech G502.
Features & Software
No surprises here, the Rival 310 is fairly barebones, it's a solid essential gaming mouse without any extra snazzy features.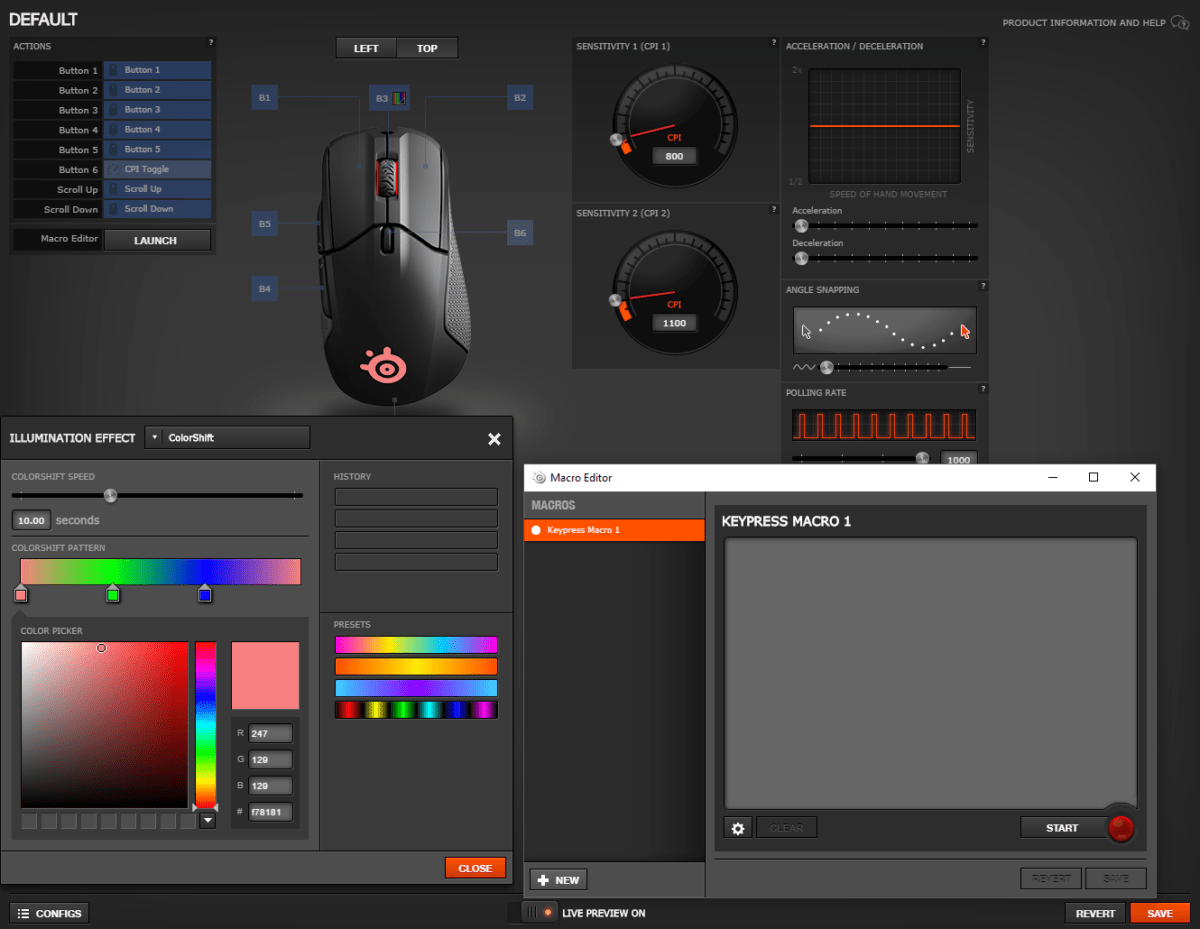 The Steelseries software Game Engine does its job, allowing you to change RGB colour options, set DPI, save macros, save profiles and that's just about it. The Steelseries software otherwise gets out of the way, no popups, no required logins.
There are RGB lights in the heel of the mouse and on the scroll wheel with fairly standard breathing, and color cycle effects, nothing extraordinary but you get your RGB fix if you need it.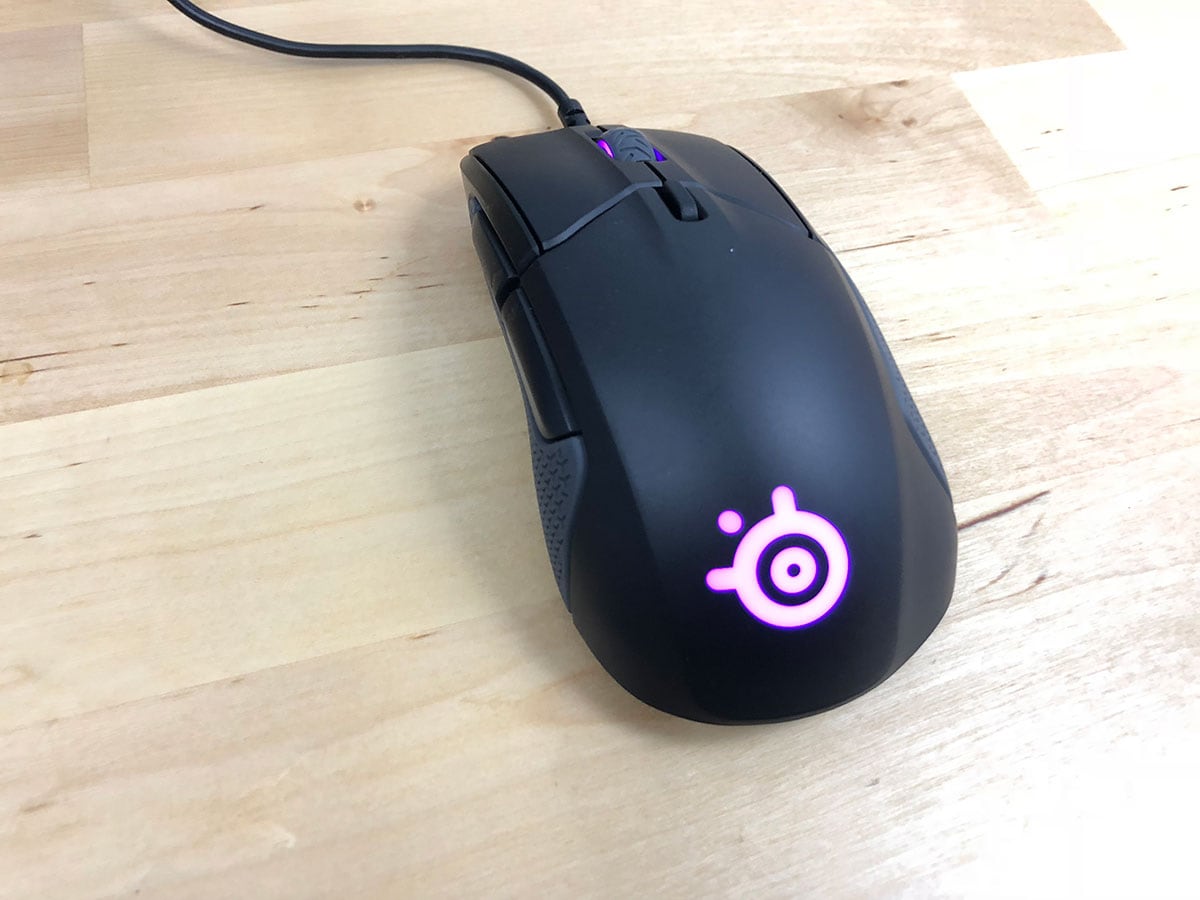 Warranty & Reliability
Steelseries warranty policy is fairly standard:
Your warranty will only cover manufacturing defects. It does not cover regular wear and tear, including but not limited to, breakage due to abuse, cosmetic damage, dents and chips, improper usage, water damage, or other causes attributable to events outside the manufacturing process.

US and Asia: 1 year warranty on all products.

EU: 2 year warranty on all products.

All products are covered by local warranty regulations.
See Steelseries warranty here.
Looking around the internet for issues, the most common complaint is that the silicon grips are poorly glued on, Steelseries will replace the mouse if that becomes an issue, the grips on the mouse that we purchased are stuck on there really good.
Final Words
If you're right handed,like light mice, and have an average hand size and don't need extra buttons, then this is your mouse. It's built well, it feels good in the hand in either palm or finger tip grip and the performance on this mouse is stellar. Given the modest price tag, the Rival 310 is an excellent value.
The closest comparisons to this mouse would have to be the Zowie EC2-A and the Razer DeathAdder, I'd pick the Rival 310 over both of those mice.
Surprisingly comfy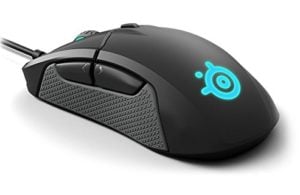 The Rival 310 is very underrated and a huge value mouse. It's got a great ergonomic shape for small to medium hands, solid buttons and a flawless sensor with a soft rubber cable.
See Price on Amazon