Review units provided by Entergogo
I haven't done any switch opener reviews,unitil now, Entergogo reached out and the Go-Popper V2 looked too cool for me to pass up.
The Go-Popper V2 is premium switch opener made for both box and regular style switches. At $35 USD, the Go-Popper is a premium switch opener, especially considering you can buy or self 3D-print switch openers.
While the cheaper switch opening models will do the trick, I've found the Go-Popper V2 to more reliably open a switch while being generally more enjoyable to use, which I think is important if I'm going to be doing this 100x per build.
Pros
Great fit and finish
Solidly built
Can open regular and box style switches
Cons
One of the pricier openers
Design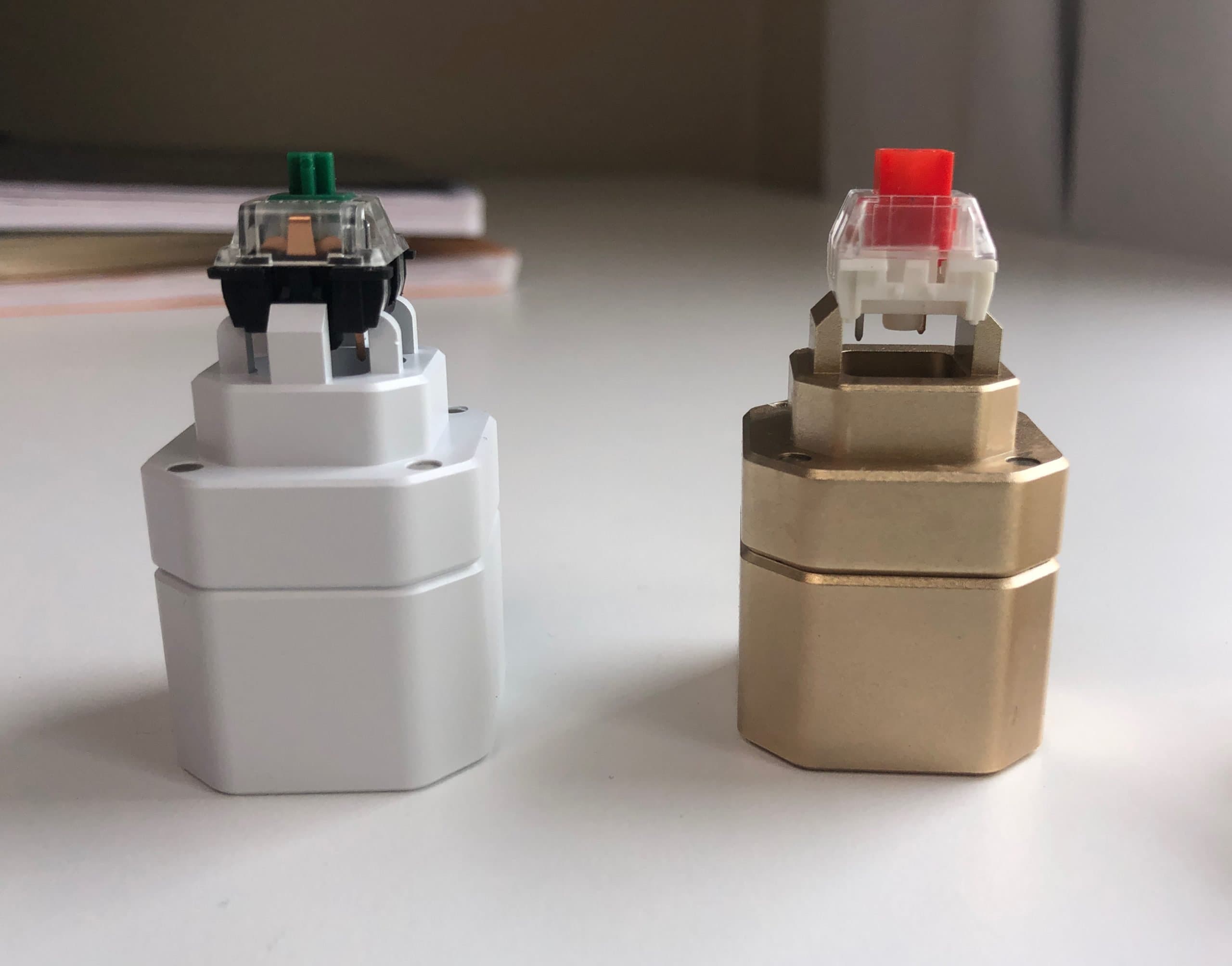 The Go-Popper V2 is designed to accommodate both box switches and standard mx style switches. The switch opener is made up of 3 pieces:
Top cover
Middle piece
Bottom cover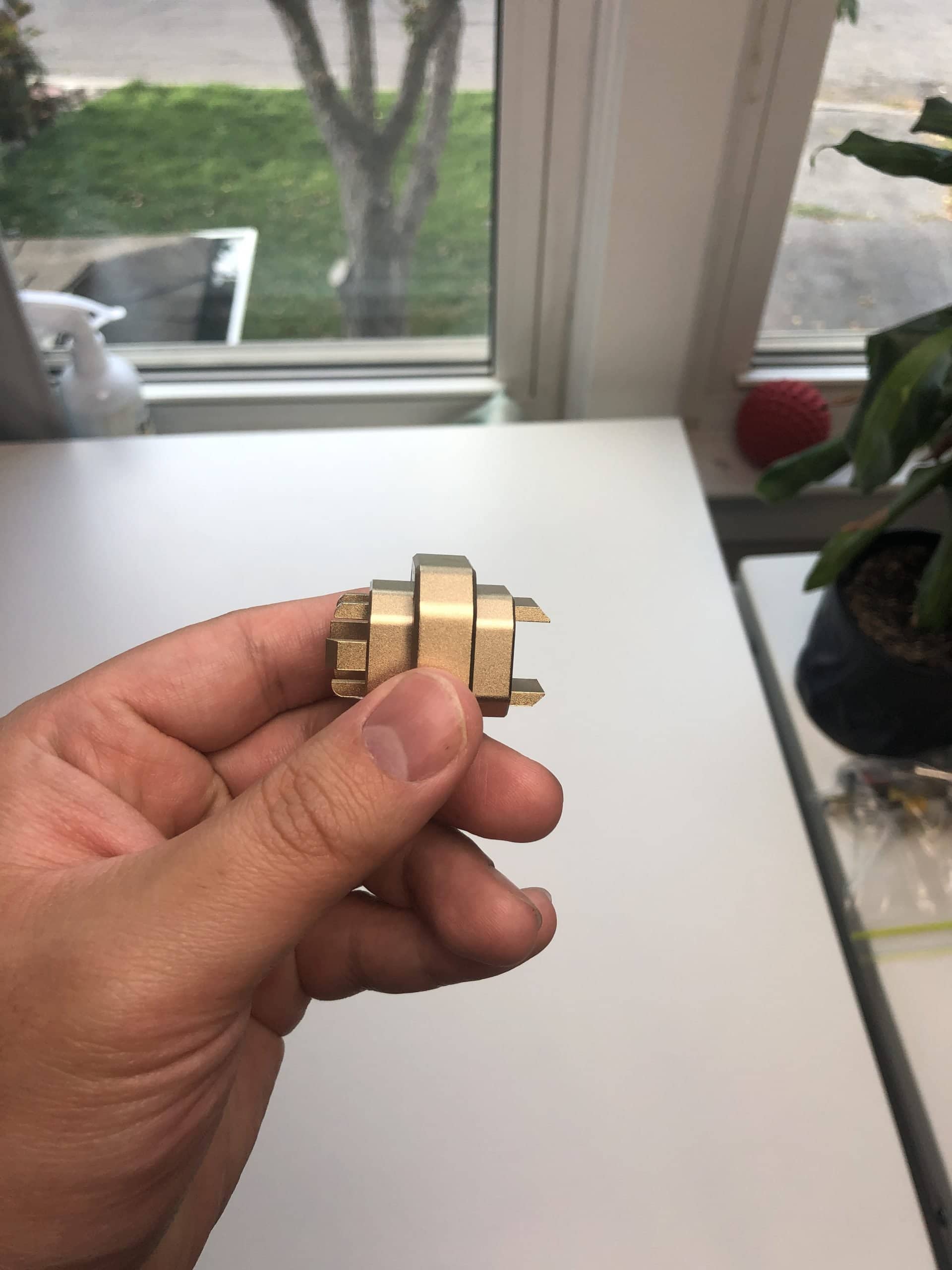 The middle piece contains both the switch opener mechanisms, you open whichever side coincides with the switch type you want to open.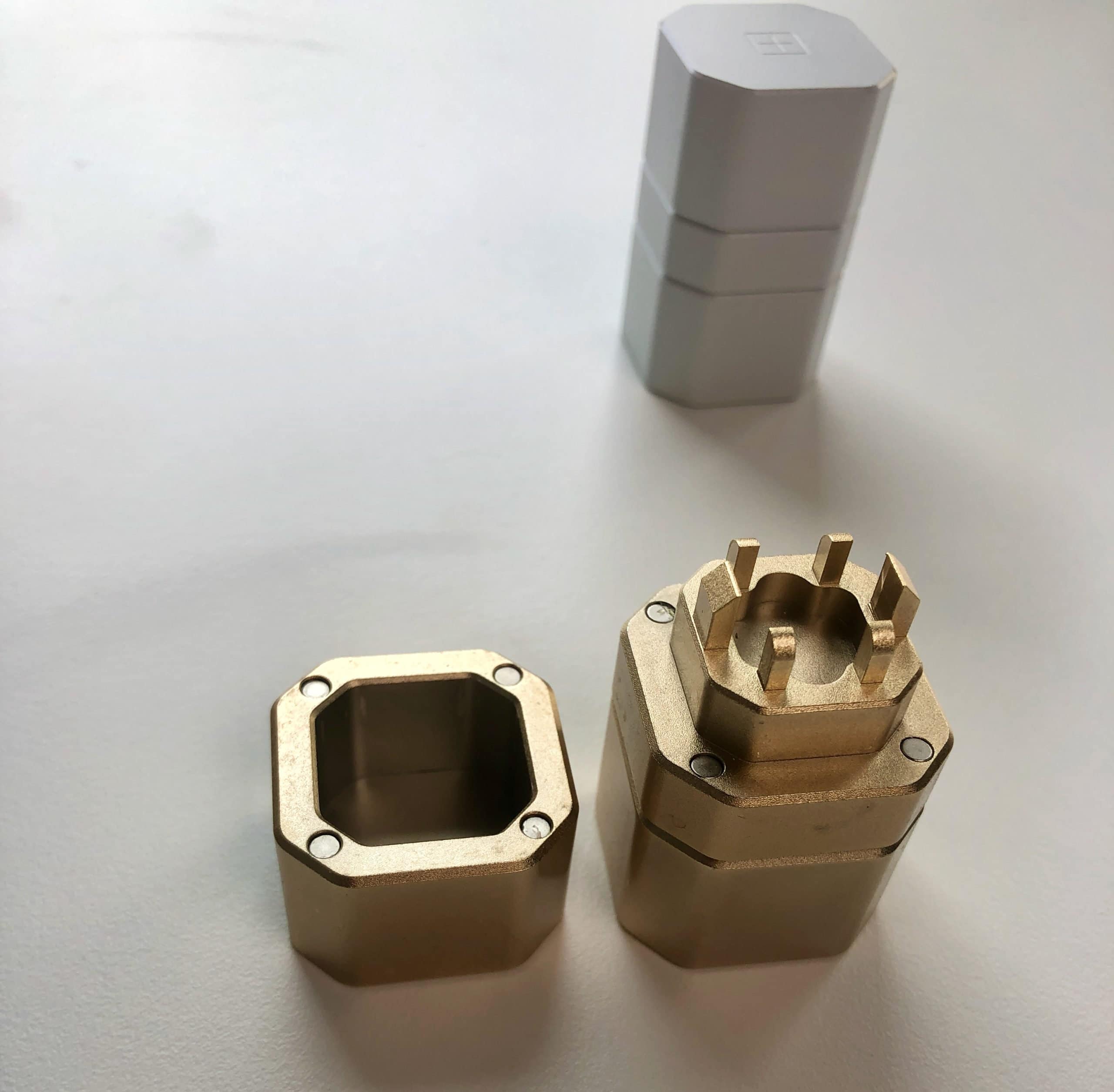 4 magnets dot each corner of the pieces to provide some tension in holding the Go-Popper together when not in use.
The Popper comes in 4 variants:
Aluminum in Black
Aluminum in E-White
Aluminum in Gray
Brass
Performance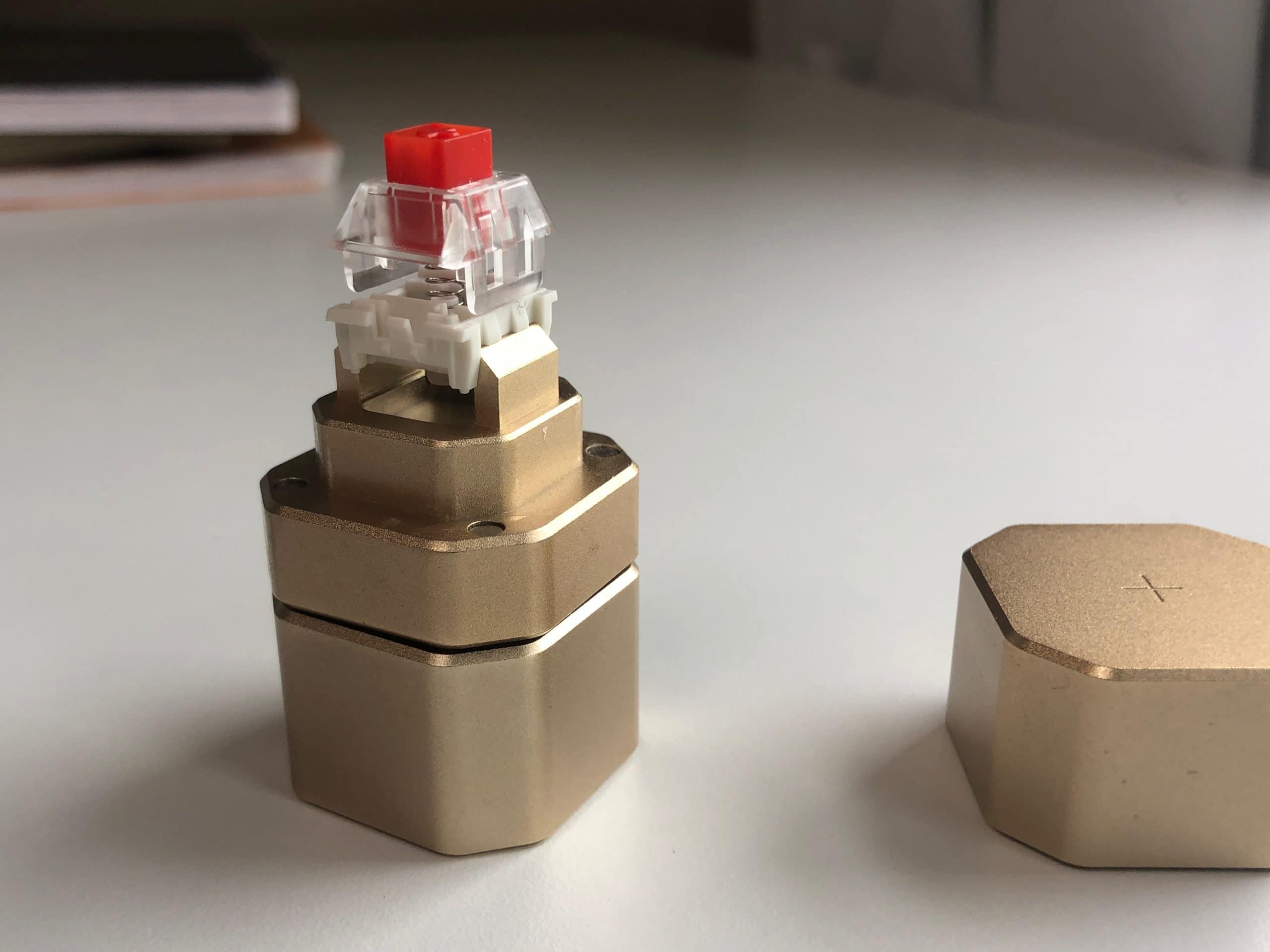 The precision of the parts is obvious when I opened my first switch, the switch opens much more easily compared to a 3D printed switch opener, the harder material and more precise location of the opening parts line up exactly where it needs to be with the switch.
Build quality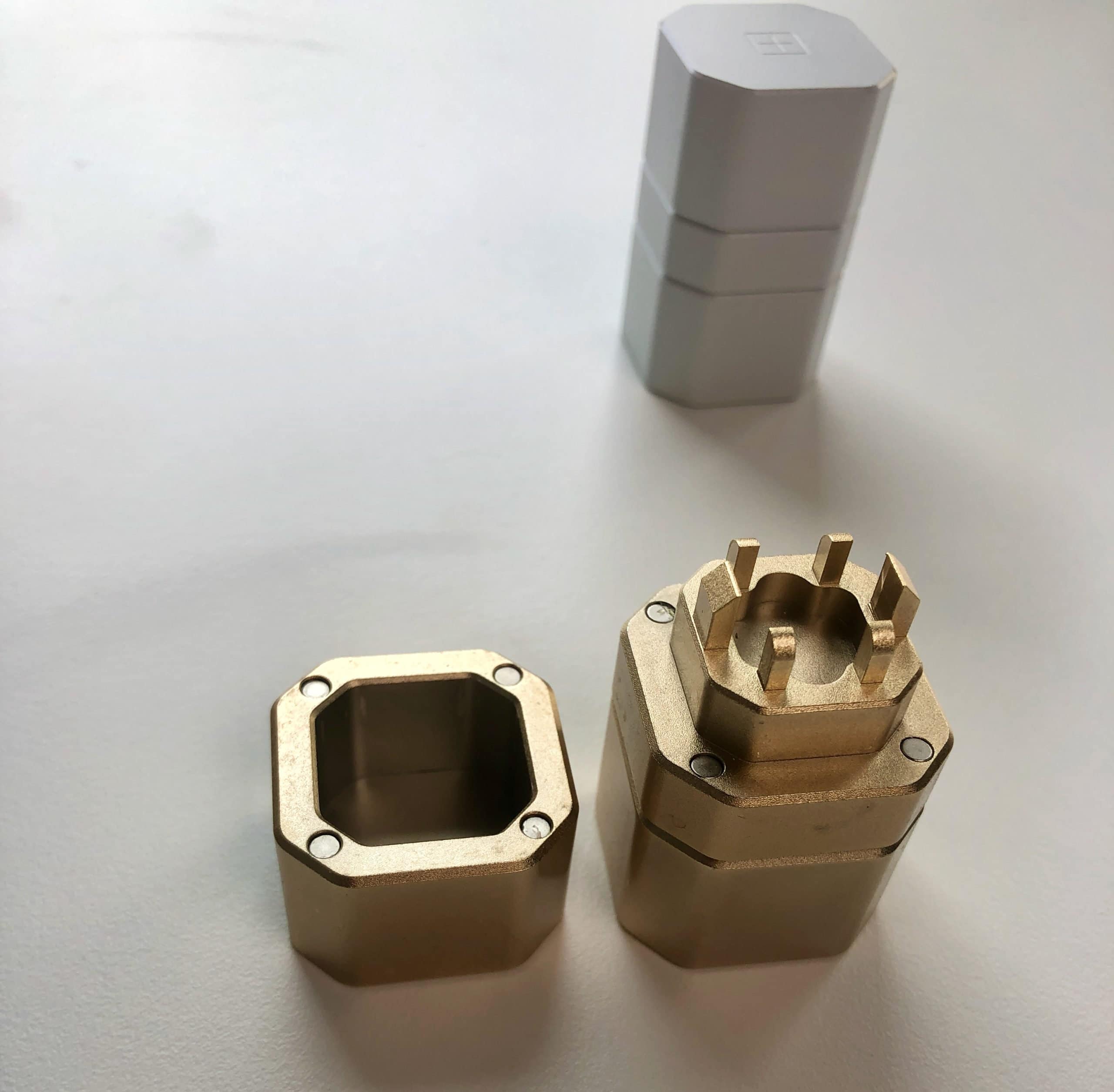 These things are tanks, the brass model weighs in at a hefty 272 grams, while the e-white version I received comes in at 87 grams. The brass version feels substantial in hand.
There are no rough edges or bad fits anywhere, the fit in finish is solid, resulting in a very satisfying feel in hand.
The magnets provide a satisfying tension to each piece, you can't pick up the brass version by the top or bottom without the parts separating, while you can pick up the e-white top and the entire popper will come with it.
Why get a switch opener?
The main reason keyboard nuts open switches is to get to the insides for lubing. I've put together a guide on that here. You can open switches with a pointy narrow object, but you'll likely take 4 times longer open each switch without an opener.
Conclusion
The Go-Popper V2 is a high quality piece of kit that is commanding probably 2 or 3 times some more budget options. If you think you'll be opening up a ton of switches in the future, then investing in a switch opener is a good option to save a good amount of time and frustration. The Go-Popper V2 is as good an option as any.