There's no perfect mouse for everyone, it depends on a bunch of factors, grip type, play style and hand size. We've put together a comprehensive list of mice according to size so you can find the right mouse size for your hand.
Before looking at mice, you need to know your hand size to find the best gaming mouse for you.
You can take a ruler or tape measure and just measure out your hands' length and width.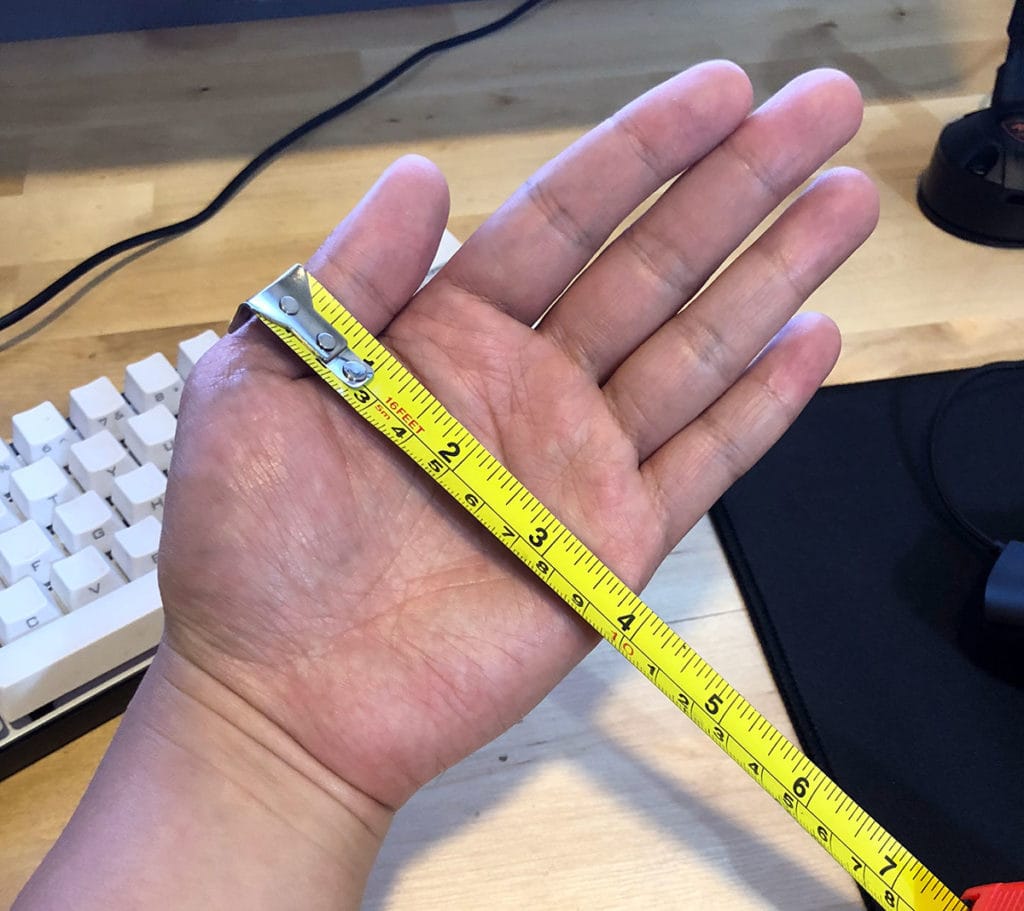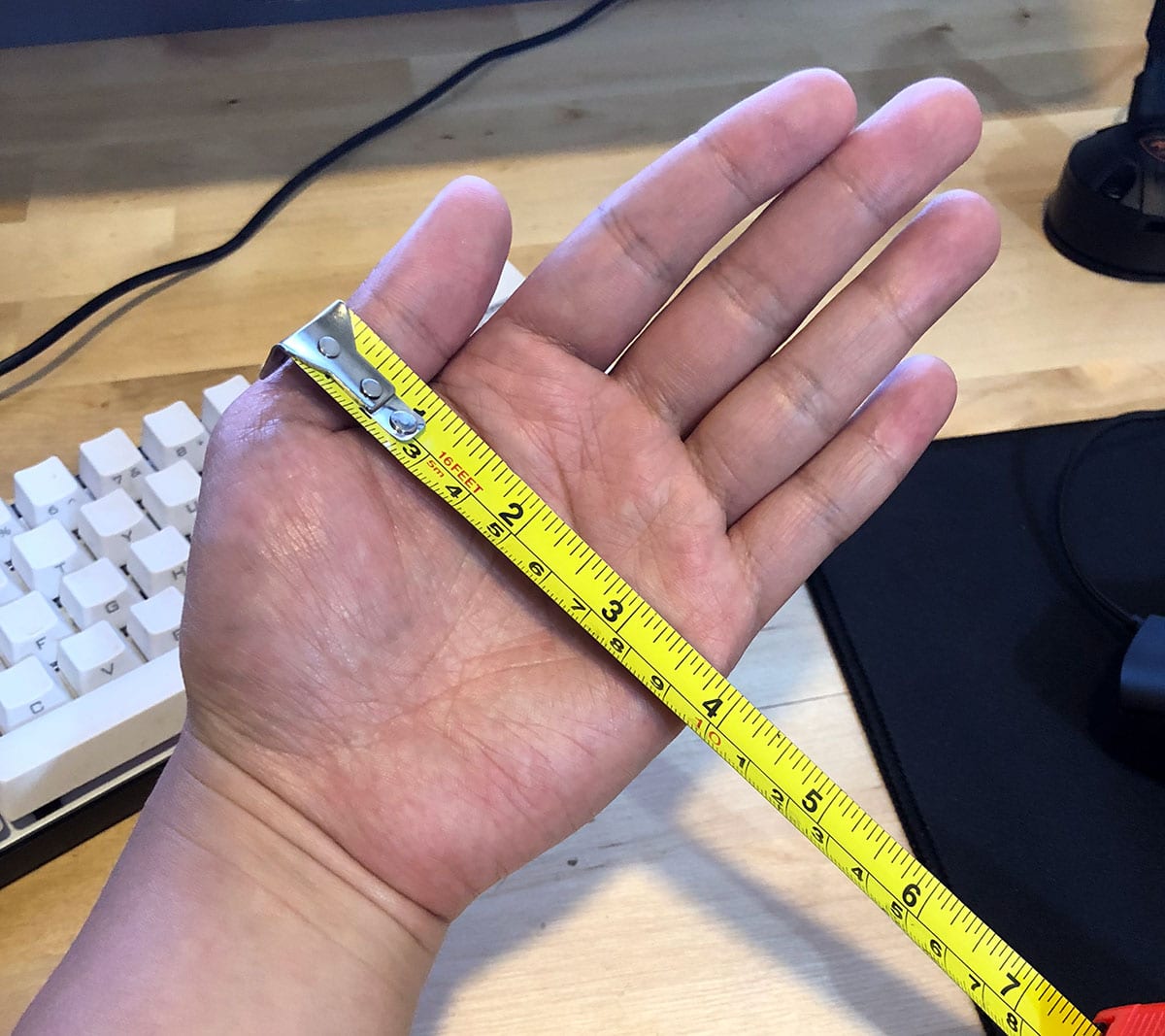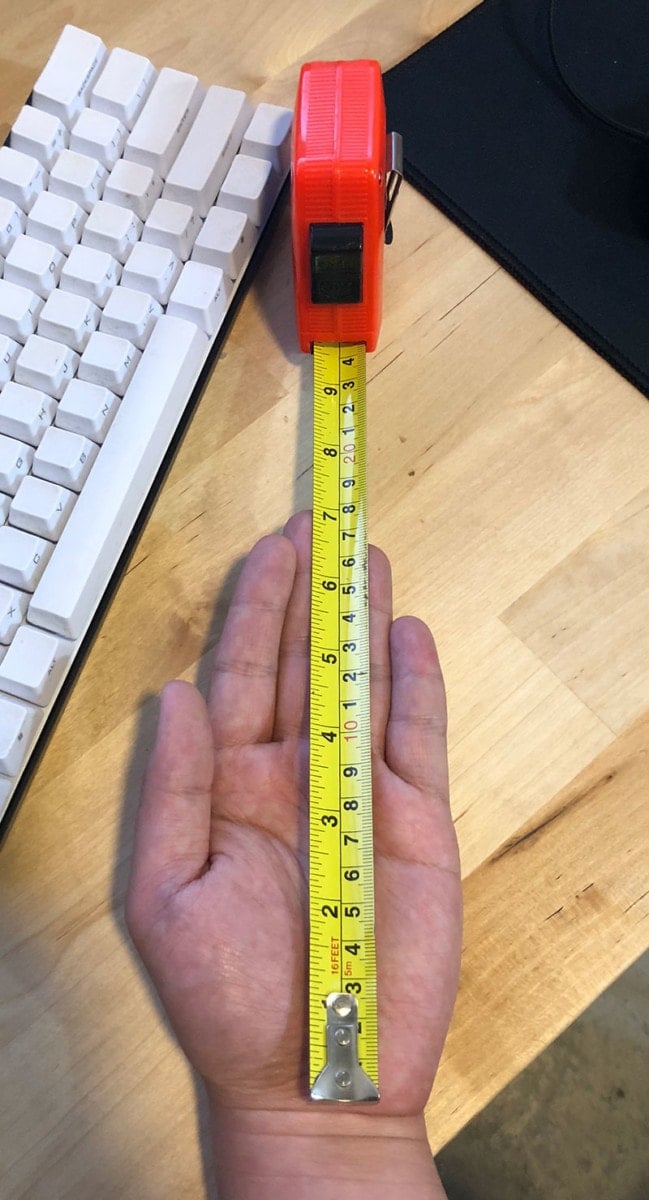 As a comparison my hand measures out to 18cm length and 9.5cm width and makes me suitable for medium or large mice. Here's a quick guide to give you a starting point as to which size mouse you might prefer:
Small: Under 16.9cm
Medium: 17-19.5cm
Large: Over 19.6cm
These parameters are not strict, nuances in grip and preference can mean you prefer a small mouse over a medium mouse despite your hand size, use the above as a starting point not the final one.
Gaming Mouse Size Table
Use this table to find quick references to mouse size and to find gaming mice that have similar sizes to ones you already like. The numbers are measurements of mice I have, spec sheets or a user-generated measurement. I will try to include mid-point widths, but oftentimes these measurements are not available, I'll continue to update as a find them.
If you're more of a visual person, then scroll down to the chart plot to see mouse size comparisons.
Below is an interactive chart comparison of different mouse lengths and widths, with the shade of red showing height (redder = taller). You can drag a certain area to zoom in if you're comparing between similar-sized mice.