The Razer Viper Ultimate has seen some stiff competition from the Logitech G Pro X Superlight Wireless and the Glorious Model O Wireless, but the RVU has held its spot due to its superior charging dock and just being a time proven wireless mouse.
Of course, no single mouse is for everyone, we've included other great wireless gaming mouse options.
Once you've found your perfect wireless mouse, check out our best gaming keyboard post to pair your mouse with the perfect keyboard.
If you don't absolutely need wireless, check out our overall best gaming mouse review.
1. Razer Viper V2 Pro
The best wireless mouse available right now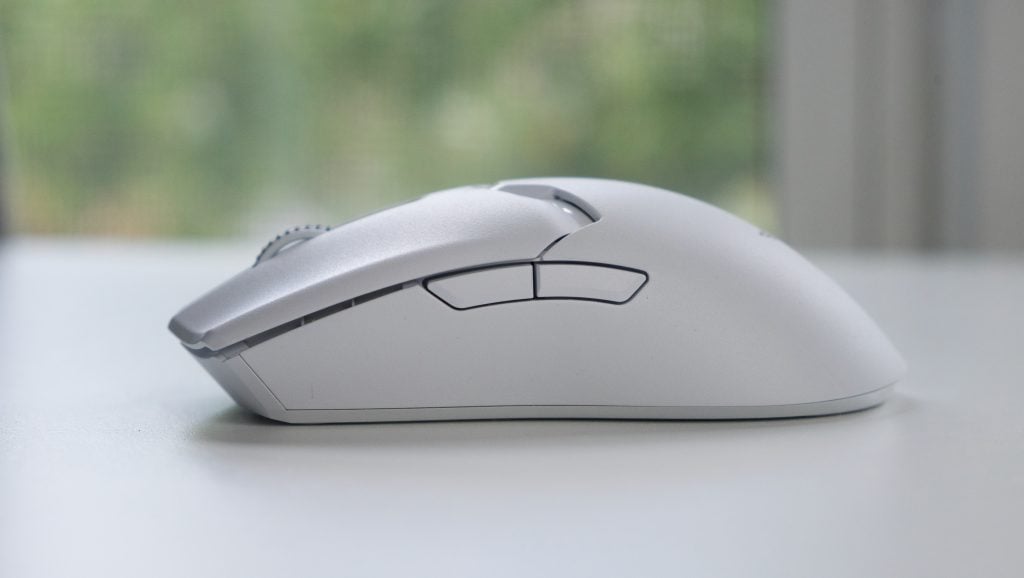 Pros
Best in class wireless latency
80 hour battery life
Top notch buttons
Improved build quality
The Viper V2 has lost some weight, gained some tactility and kept it in the same great shape over the RVU.
Unfortunately, the V2 also lost the dock and dongle storage in its slimming down.
The Viper V2 delivers a no compromises wireless experience with super low latency and a great 80 hour battery life.
It is easily one of the best wireless mice out right now and I feel comfortable putting this mouse in the top spot.
Compared with the #2 Logitech G Pro X Superlight, the V2r is a flatter mouse and excels more with claw grip, the Superlight is going to be better for any palm action.
Either way, it's close to a dead heat, you should try both before you make a call.
2. Logitech G Pro X Superlight Wireless
A close second best overall wireless gaming mouse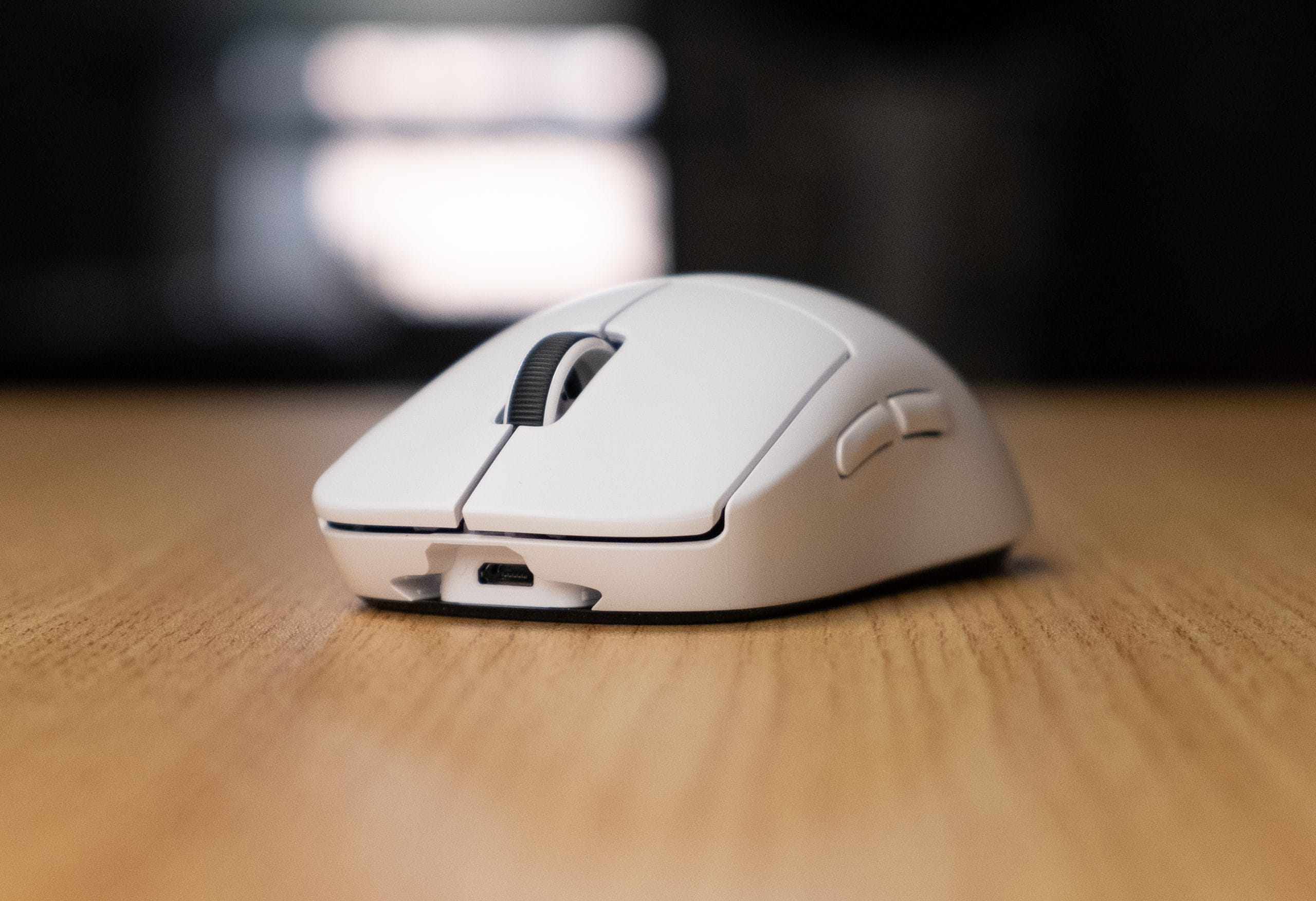 The most compatible shape
Pros
Really great feeling primary buttons
Great safe shape
Solid build quality
Premium matte coating
Large PTFE feet
Cons
Micro USB port
Mushy side buttons
The egg shape of the Superlight is bound to be compatible with a large range of grips and its medium size make it suitable for most hand sizes.
Micro-USB makes it really annoying to charge the Superlight, with its pronged cable, I wish it had USB-C.
The race between the Viper V2 and is close enough that the charging cable is enough to make the difference in spots.
Otherwise the Superlight has amazing wireless performance, great build quality and awesome battery life.
If you find the profile of the RVU too flat or if you're not a pure claw gripper, this is your wireless mouse choice.
3. Razer DeathAdder V3 Pro
The best ergo gaming mouse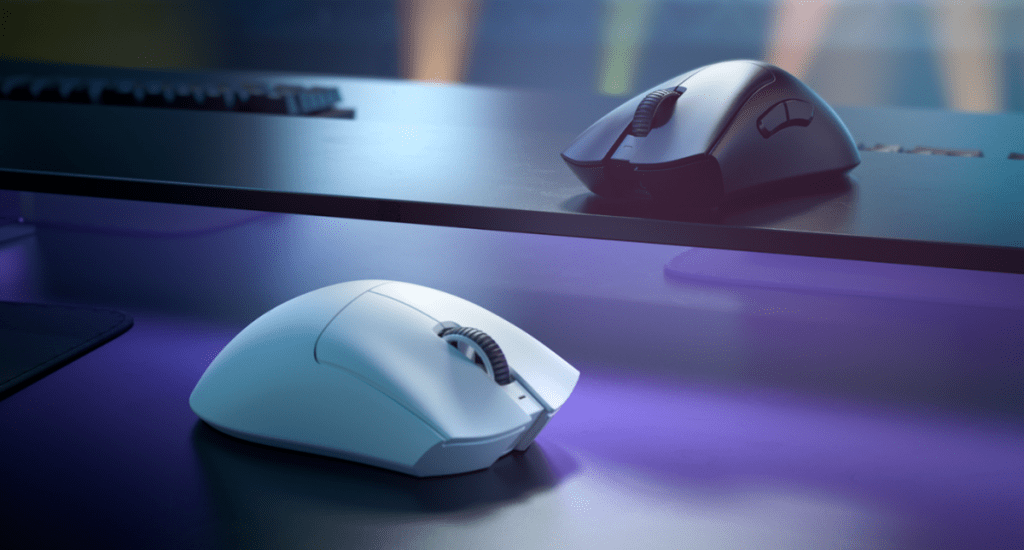 The DA V3 is the best wireless ergo mouse on the market.
Take everything that makes the Viper V2 so good, and throw it into one of the most popular shapes of all time, easy as that
The DA V3 checks pretty much all the boxes, as long as you have large hands and like ergonomic mouse shapes.
4. Razer Viper Ultimate
The old best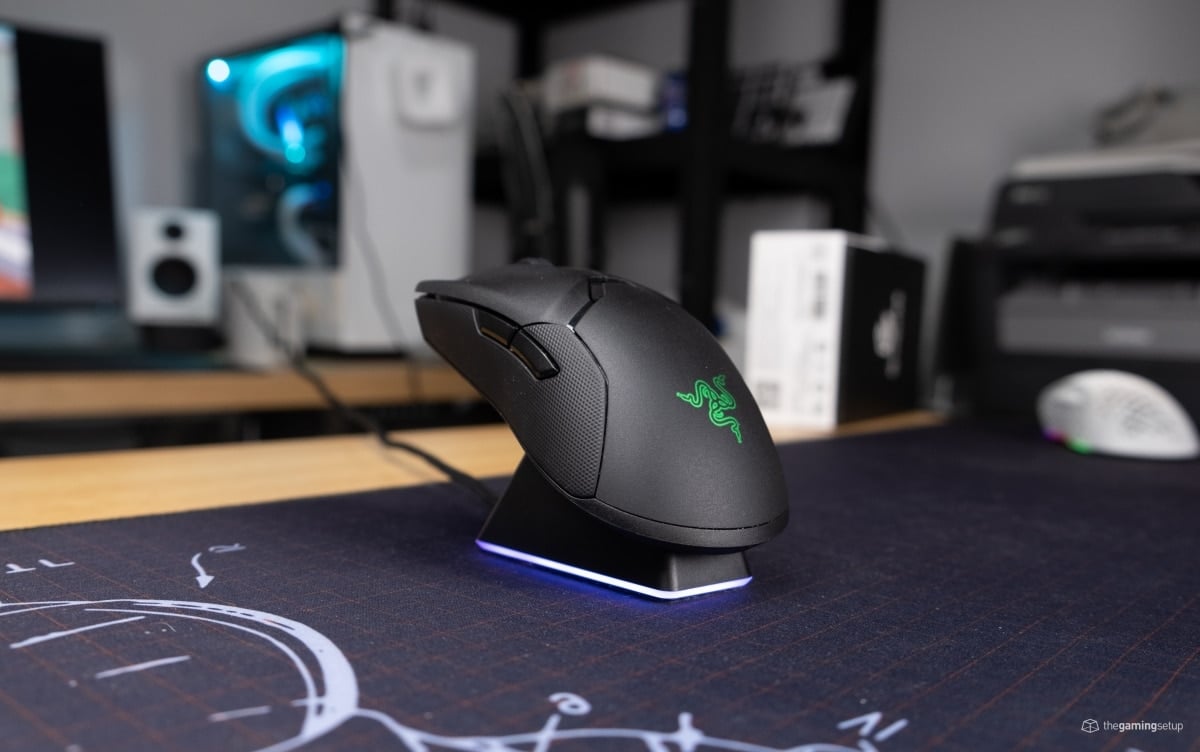 The best wireless mouse
Our top pick – Razer has topped our previous best wireless mouse with a better charging solution, lighter weight and longer battery life.
See Price on Amazon
Pros
Magnetic charging solution
70 hour battery life
74 grams with no holes
Safe ambidextrous shape, great for lefties
Flawless sensor
Cons
It's very expensive
Side buttons are recessed might be an issue for some
Tactility on the primary buttons could be better.
The Razer Viper Ultimate just does everything well.
Amazing charging solution
The Viper Ultimate comes with a magnetic dock that makes recharging your mouse as easy as placing the mouse on the pins and walking away, the dock also acts as a home to your dongle to improve connectivity. Want to charge and play? Razer thought of that, simply use the braided USB cable and plug into the mouse. Even better, you're not doing to need to charge this mouse that often, the Viper Ultimate has a 70 hour battery life, topping the GPW.
The lightest wireless mouse
The Viper Ultimate has managed to make a medium sized wireless mouse, that weighs 74 grams without having to resort to holes that all the ultra light mice have.
Tech aside, a great shape
The shape is very well suited for claw and finger tip grips with a safe ambidextrous shape. Even without all the wireless tech, the vanilla Razer Viper was a good mouse for its shape and buttons, the wireless tech takes it to a whole new level.
5. Logitech G Pro Wireless
This pioneer is still a top wireless mouse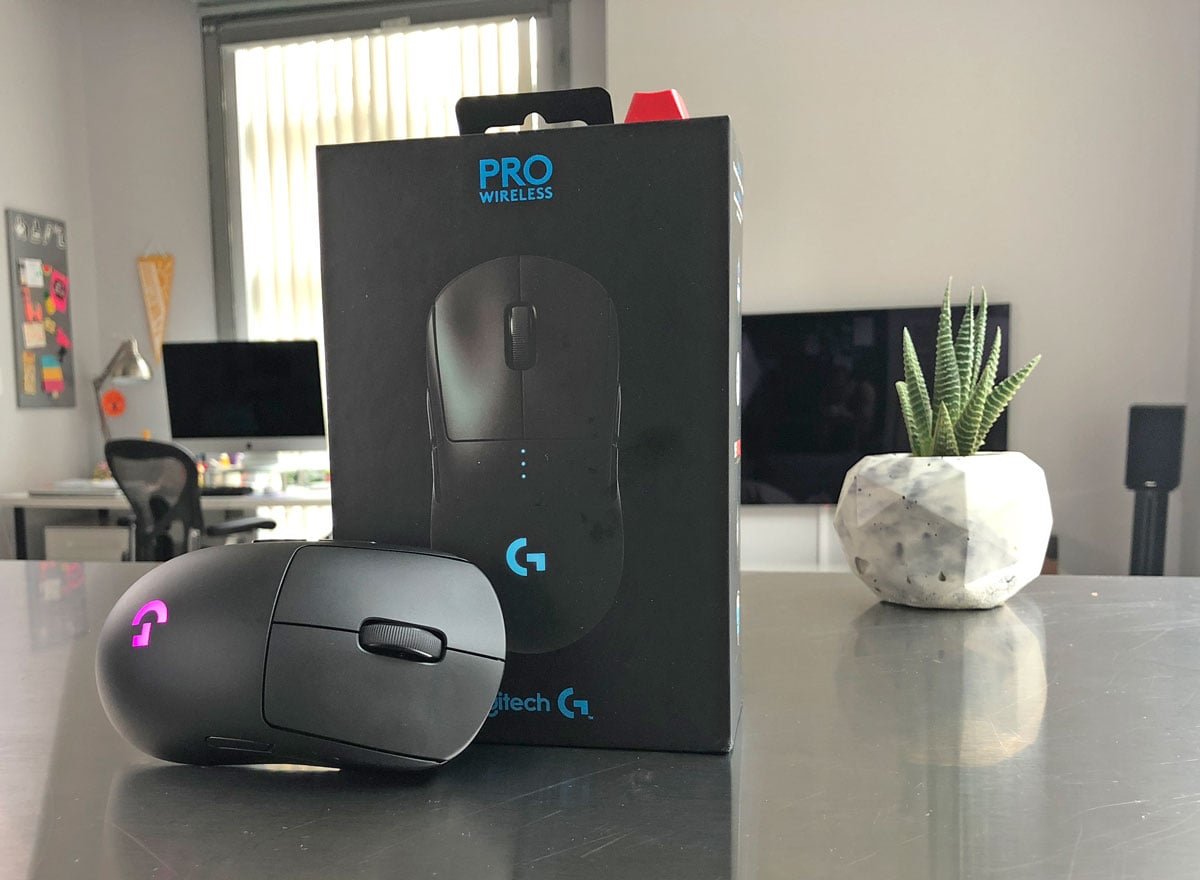 Pros
Insane 60 hour battery life with RGB off
Feathery 80 gram weight
Safe ambidextrous shape
Flawless HERO sensor
Swappable side buttons
Dongle storage
Cons
It's very expensive
No DPI toggle at the top of the mouse
Some people find the surface a little slick
The Logitech G Pro Wireless is just a very complete all around mouse that is strong in essentially every category. The mouse is medium sized with a smooth shape that I could see catering to any grip type. There are other mice that could be more comfortable for specific people and there are other mice that have more value, but no mouse has it all like the Logitech G Pro Wireless.
Long distance battery life
Battery life is really important on a wireless mouse and Logitech G Pro Wireless sets itself apart with its ridiculous battery life at 60 hours of continuous use with RGB off. An extra (expensive) cherry on top, the G Pro Wireless is also Logitech Powerplay compatible, letting you charge wirelessly if you need it.
The lightest wireless mouse
Somehow Logitech has managed to pack in that battery life and maintain this weight without compromising build quality or having holes in the shell. Prior to the Razer Viper Ultimate, it was the only mouse to achieve this.
Everything else you expect from a great gaming mouse
The HERO sensor in the G Pro Wireless is flawless, no jittering, no prediction or spinning out. The sensor polls at 1000 Hz, while still somehow sipping battery life. The input lag on the G Pro Wireless is imperceptible compared to the a wired mouse, no extra input lag despite being wireless.
The shape is super safe, no extreme grooves or shapes, while this may limit its maximum comfort level, it allows for a very large portion of the gaming population to use it with some comfort.
The buttons on the mouse are fantastic, which seems to be a standard on all top end Logitech mice nowadays.
If you can justify the price of this mouse, I think this is a safe recommendation for a lot of people. If it's a little rich for your blood, worry not! There are plenty of other great wireless mice on this list.
Former champ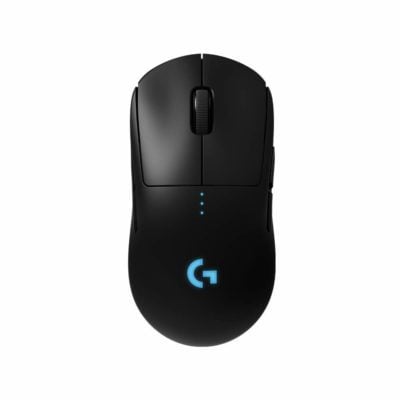 Our Top Pick – The G Pro Wireless has it all, a light weight, long battery life and a great safe shape.
See Price on Amazon
6. Razer DeathAdder v2 Pro
Razer's classic ergonomic shape goes wireless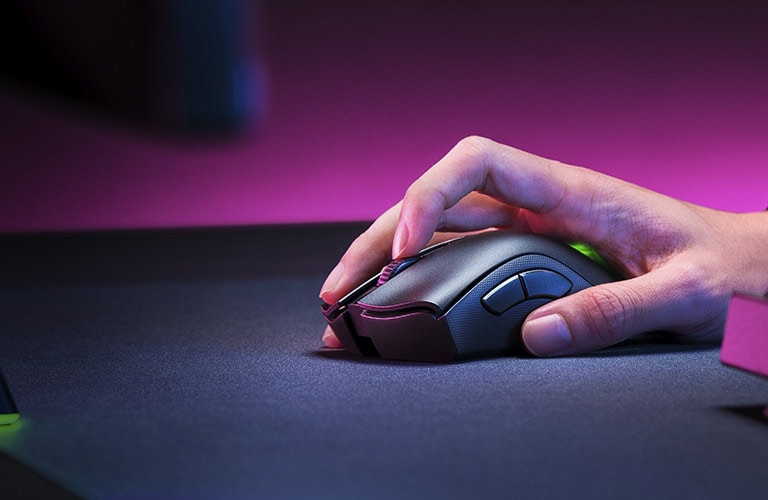 Pros
Classic ergonomic shape
Available wireless dock
70 hour low latency battery life
Solid optical clicks
Glidy PTFE mouse feet
Cons
Expensive
Large mouse, not going to suit everyone.
The DeathAdder doesn't need any introduction, the V2 Pro version takes the DeathAdder wireless, leveraging Razer's battery and wireless tech to produce a DA that lasts 70 hours on a charge with lagless wireless.
The buttons sport optical switches, improving durability compared to traditional metal leaf switches.
There's not much to say about the DeathAdder V2 Pro, it's the best wireless ergonomic mouse available, if you like the shape, then taking it wireless is a no brainer. If you're looking for a smaller mouse or an ambidextrous mouse or use fingertip then consider the other mice on this list.
7. Glorious Model O Wireless
A great value wireless mouse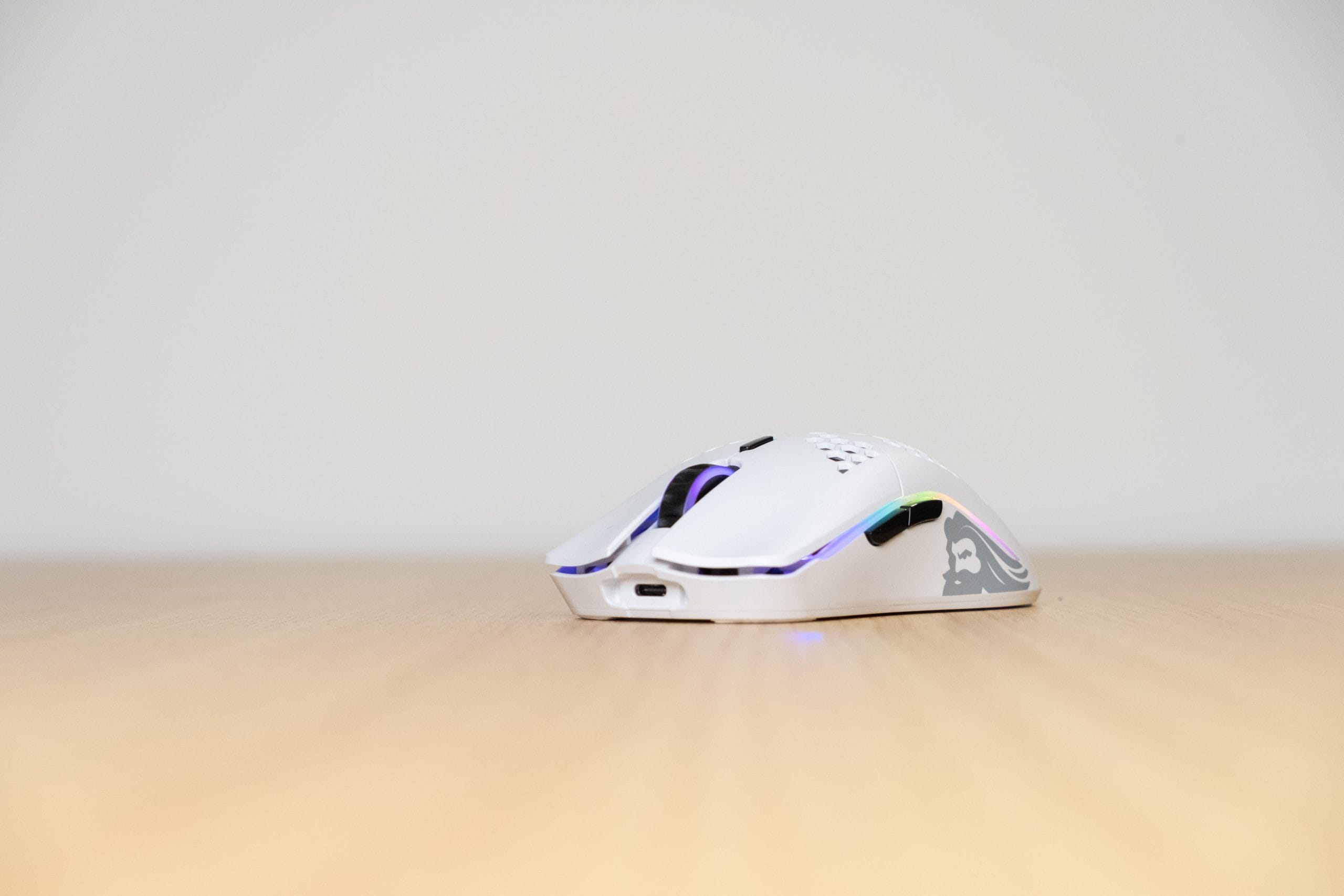 Pros
Incredible price to performance
Solid build quality
Light weight
Proven shape
Cons
No mouse storage
Click latency lags behind the top 2
Glorious has managed to make a wireless mouse that's almost as good as the top 2 mice in this list while maintaining a budget price. For claw grippers looking to save a buck, the Model O Wireless is for you, the shape is optimal for claw grippers, with a flat profile, similar to the Viper Ultimate.
It lacks a couple of things compared to the RVU, there's no dock to recharge, just simple USB-C cable charging.
8. Glorious Model D Wireless
The best value wireless ergo by far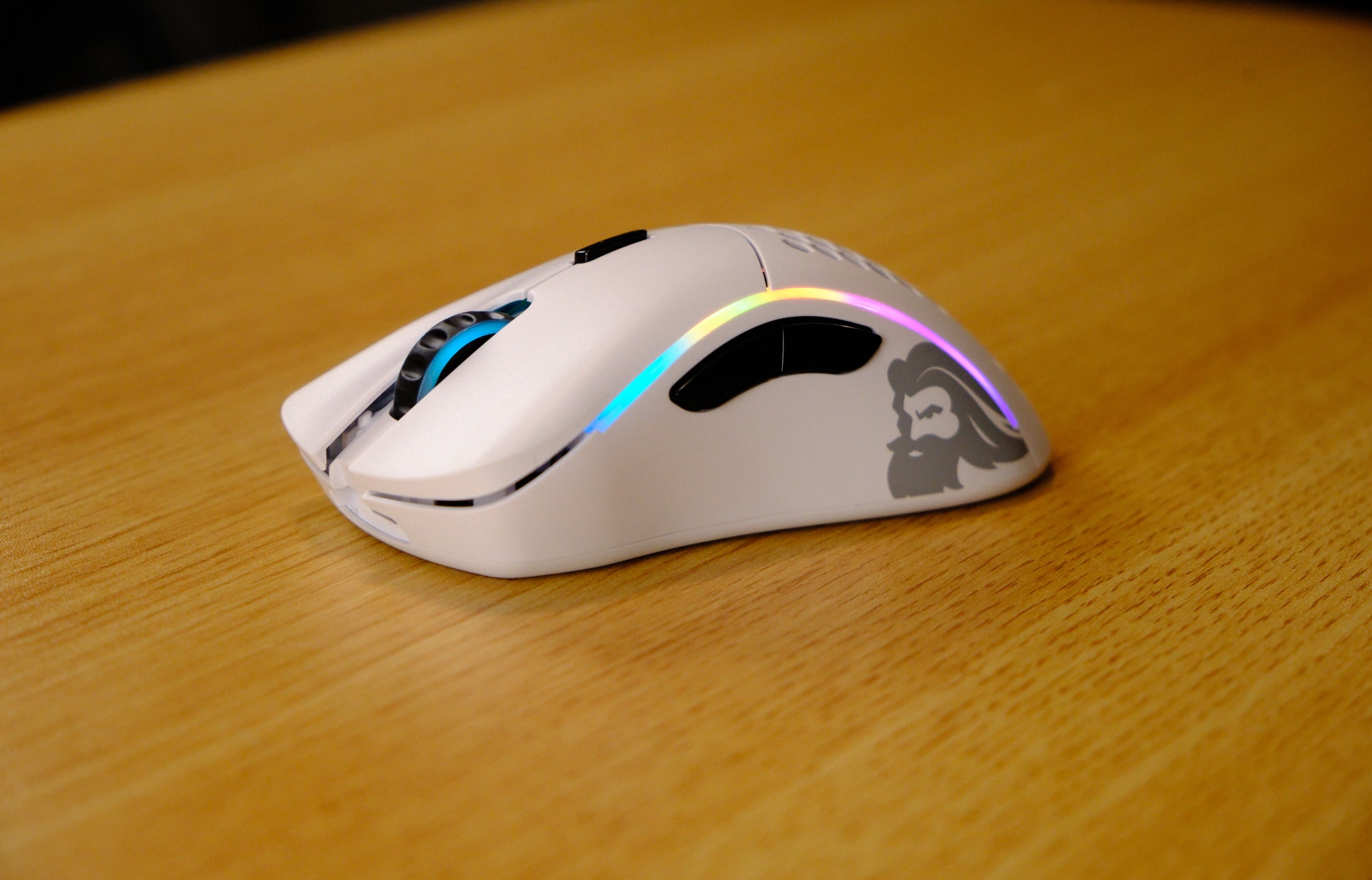 Glorious takes the Model D shape and adds wireless connectivity along with a great battery.
The Model D Wireless fills in a giant need for a budget friendly ergo wireless mouse.
Best ergo mouse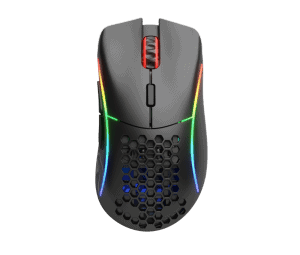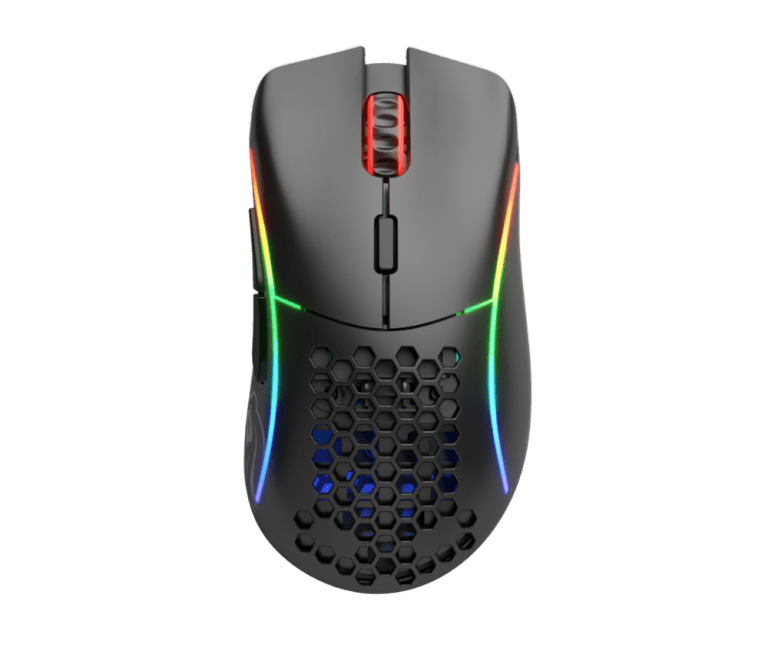 9. Razer Orochi V2
A fantastically versatile small mouse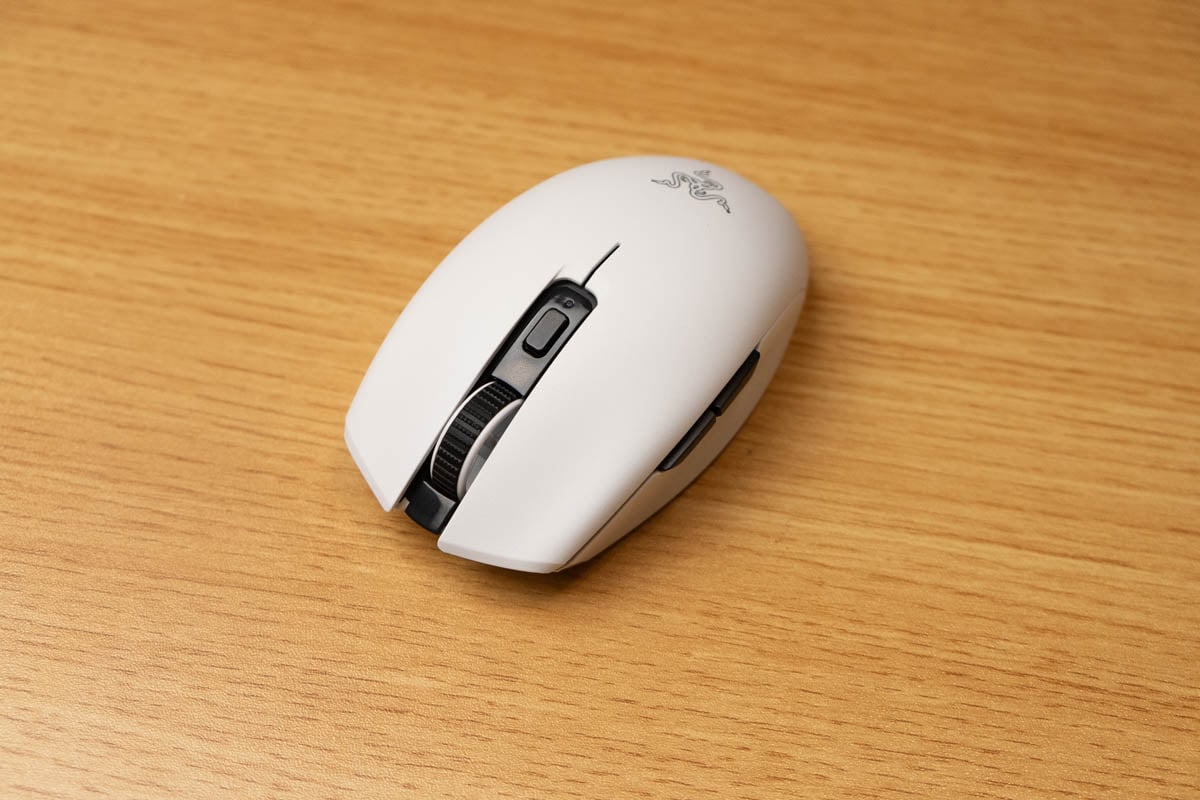 The Orochi V2 fills in for the G305's niche while upgrading its sensor, battery life, weight and shape.
Those looking for a travel gaming mouse, the Orochi V2 is more comfortable than the G305, keeps in the price range and upgrades everything else.
10. Logitech G305
An amazing small wireless gaming mouse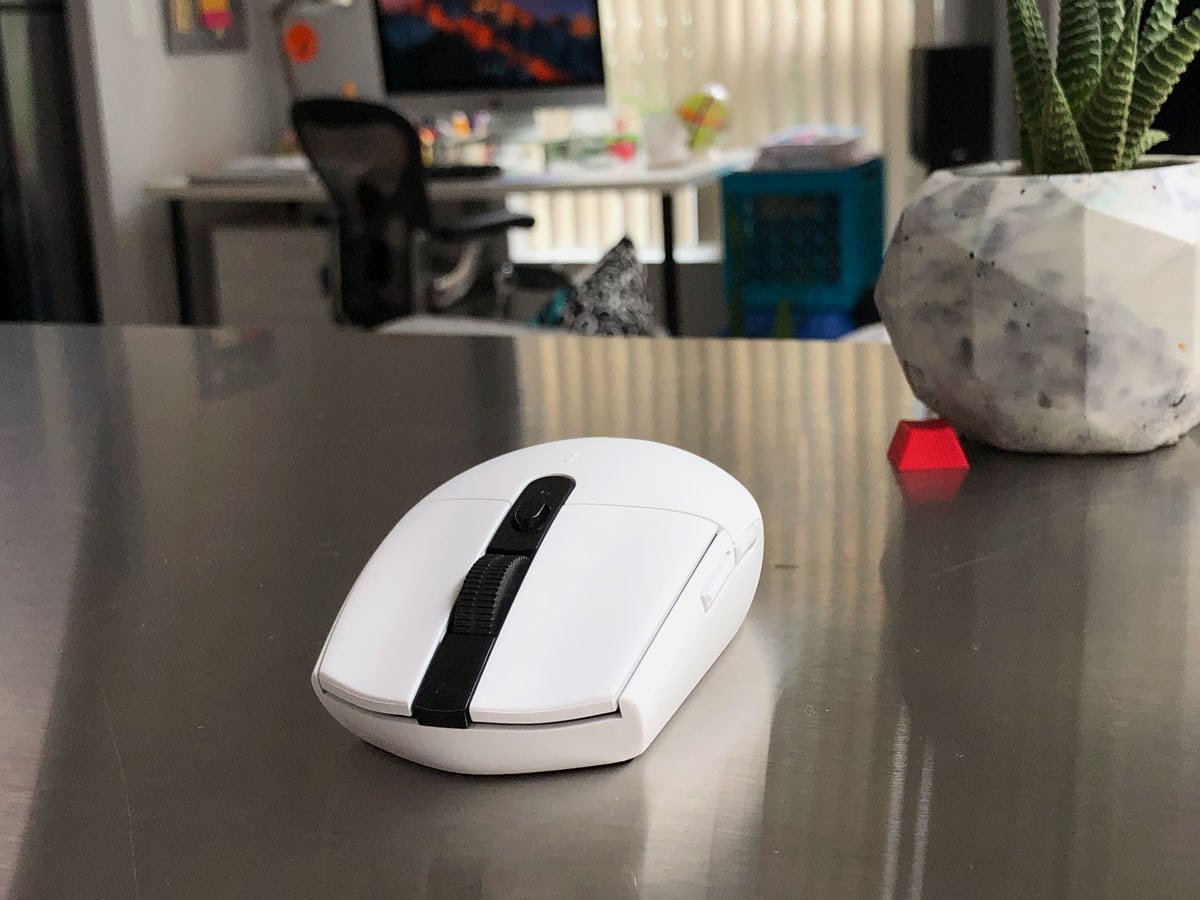 Pros
Marathon-level battery – 250 hours off of a single AA
The best buttons on the market bar none
88 grams with a AA battery, less with a AAA + adapter
Safe and small ambidextrous shape
Flawless sensor
Great price
Two colour options
Dongle storage
Cons
Seeing some creaking in one copy of our mouse
Soft middle click
Not suitable for lefties
Marathon battery life
The G305 battery life makes the G Pro Wireless battery life seem short. The G305 is capable of an incredible 250 hour battery life on a single AA. I got the G305 in July of 2018 and have yet needed to replace the battery.
The sensor is of course flawless with no issues with jitter, prediction and spin out issues, the HERO sensor is also polling at 1000 Hz with no noticeable input lag, these new Logitech sensors are a bit of technical wizardry.
The best buttons on any mouse
The G305 has the best buttons I've experienced on any gaming mouse, they're snappy and responsive with a very satisfying click. The side buttons are narrow but distinct, no issues with hitting that quickly melee in Overwatch on mouse 4.
Another solid shape
Logitech is producing some very solid medium/small shapes, the G305 is a straight ambidextrous shape with slightly curved out sides, it's absolutely perfect for fingertip grips and still pretty good for palmers that have small to medium sized hands.
Incredible value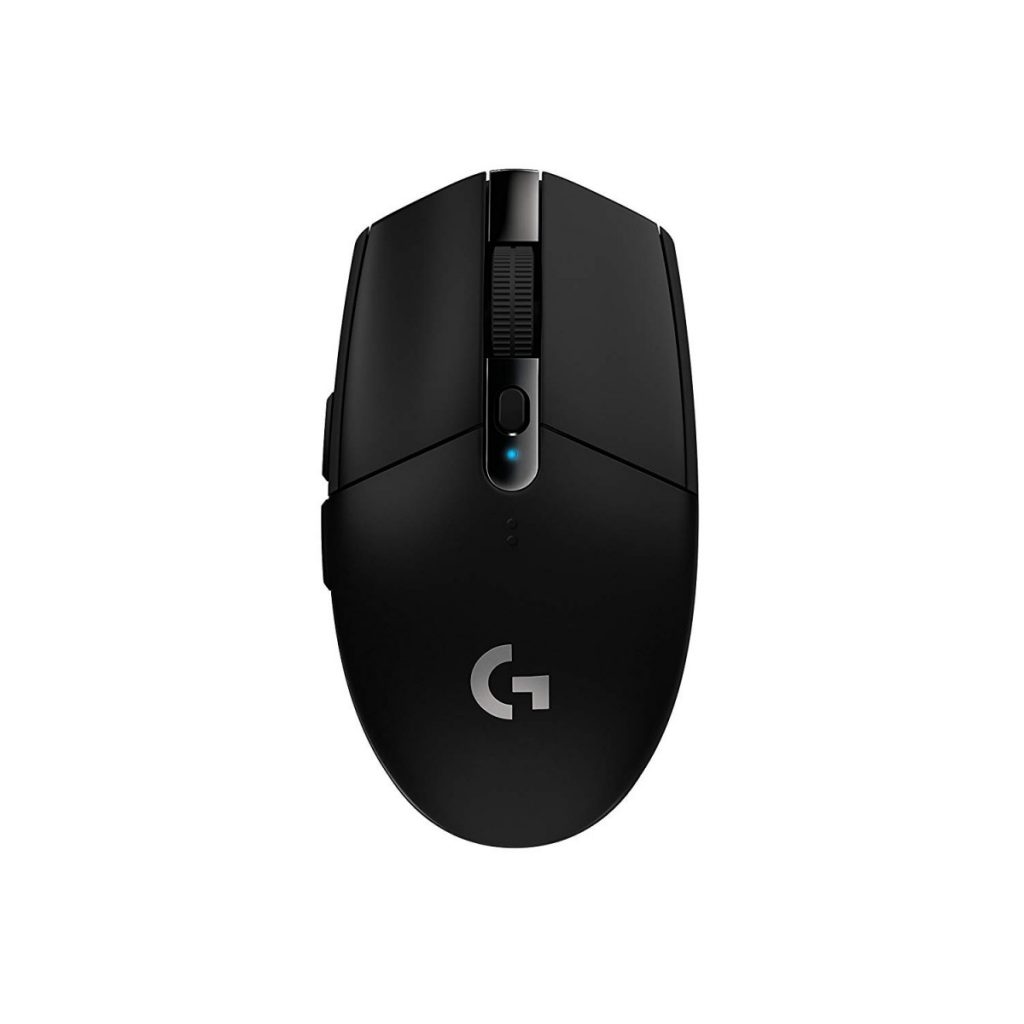 For smaller hands – The G305 is a marathon mouse with 250 hours of battery life, the best buttons on the market and a shape great for smaller hands.
See Price on Amazon
11. Logitech G703
Best wireless mouse with a great shape for larger hands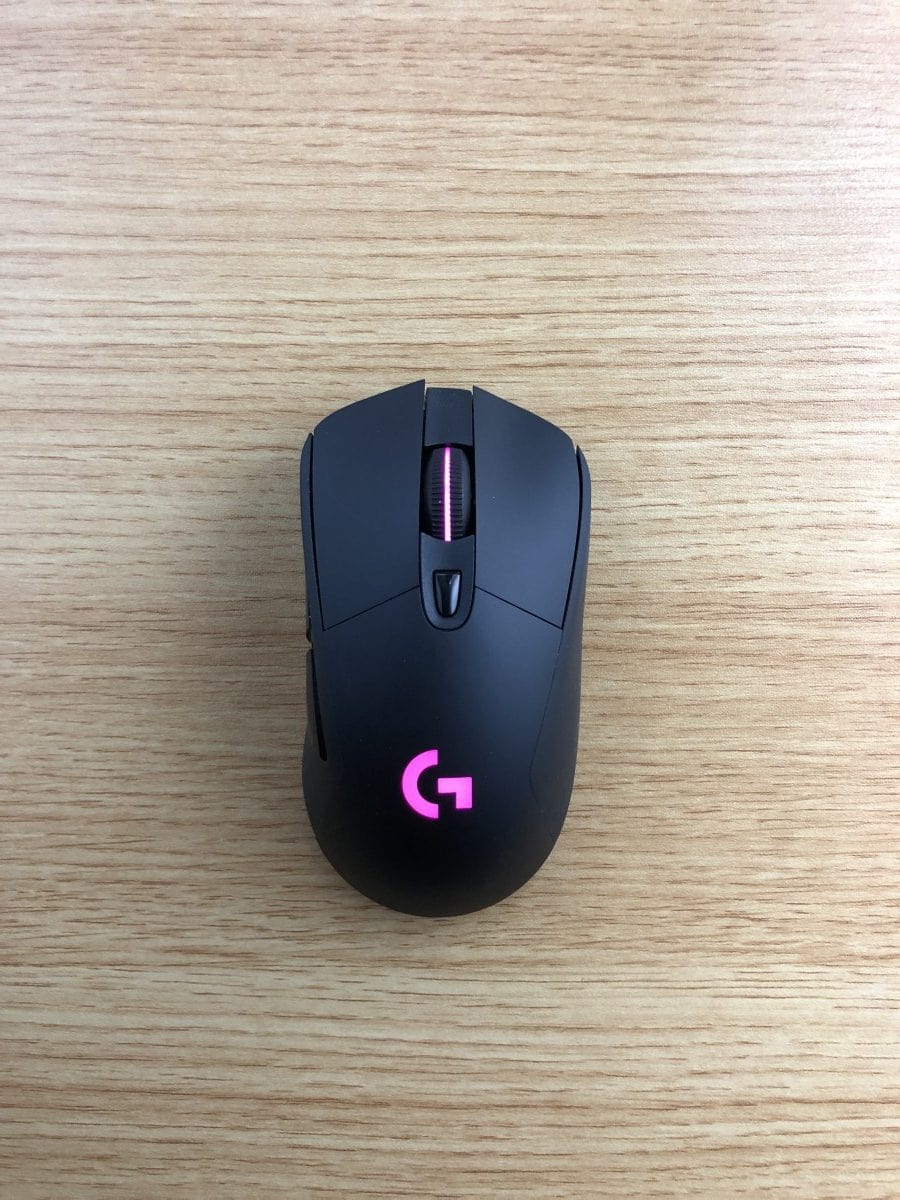 Pros
Great comfortable ergonomic shape
Great tactile buttons and large side buttons
Flawless PMW3360 sensor
Wireless charging
Cons
Okay battery life at 30 hours
No place to store the USB dongle!
Some people find the shape a little too tall
Yep, another Logitech mouse! The Logitech G703 combines a very comfortable large palm shape with another lagless sensor with pretty decent battery life.
Super comfy shape
The G703 is the best ergonomic wireless gaming mouse available right now. The Razer Mamba Wireless is a close second for this shape, but I'm choosing the Logitech for its track record on both wireless and quality control.
Good wireless tech
Everything else about the G703 is good to great. The battery life is not as good as the G305 or the G Pro Wireless, clocking in at 30 hours of battery life with RGB off.
The G703 is at an average weight coming in at 107 grams, which is respectable for a large wireless mouse. I suspect a v2 of this mouse would have better battery life and weight.
The sensor is flawless as usual and the buttons are great on the G703.
For bigger palm grips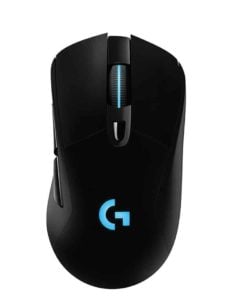 Logitech G703
The G703 is made for palm grips and larger hands, it's super comfortable with a flawless sensor and good buttons.
See Price on Amazon
12. Razer Mamba Wireless
Razer's ergonomic wireless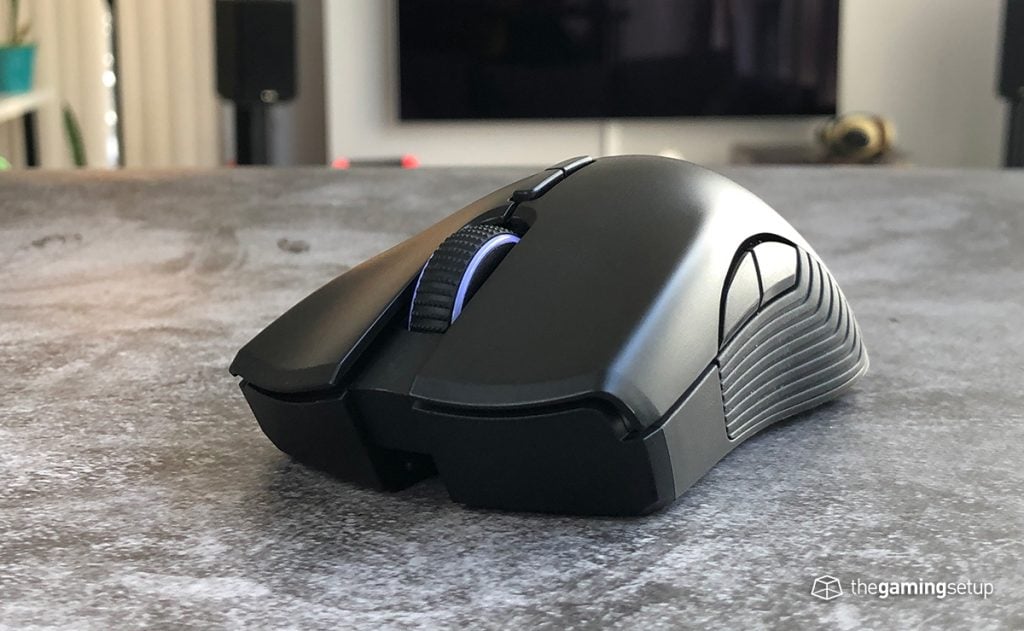 Pros
Amazing 50 hour battery life
Great comfortable shape
Flawless sensor
Great buttons
Solid build quality
Cons
Synapse software
Razer QA and wireless concerns
No dongle storage
Crazy comfortable shape with great battery life
The Razer Mamba Wireless has a very very good 50 hour battery life and a flawless sensor. In the great battery life standings, that would place the Razer Mamba third overall behind the G305 and G Pro Wireless.
Shape wise, the Razer Mamba is very close to the G703 in size, but it feels a lot smaller in hand since the bump of the Mamba Wireless is placed a lot closer to the center of the mouse versus the back in the G703. People who found the G703 just slightly too big will find this mouse very very comfortable.
Buttons on the Mamba Wireless are also great, not as good as the G305's but every bit as good as the G Pro Wireless and G703.
Truth be told, there's no reason why the Mamba Wireless couldn't be #2 or #3 on this list, we're waiting to see if the Mamba Wireless holds up in terms of battery life and build quality before moving it up, it's not a particularly cheap mouse.
Large and holds a charge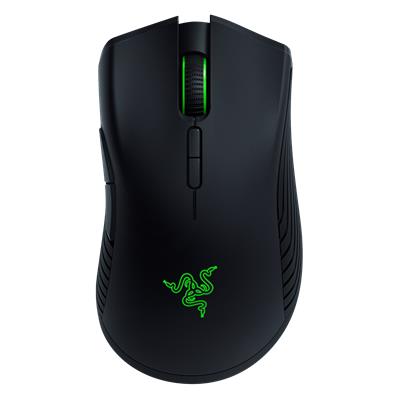 Razer Mamba Wireless
Not as comfortable as a shape as the G703 with really light buttons, but a flawless sensor and 50 hour battery life makes it a worthy contendor.
See Price on Amazon
13. Steelseries Rival 650
The best heavyweight wireless gaming mouse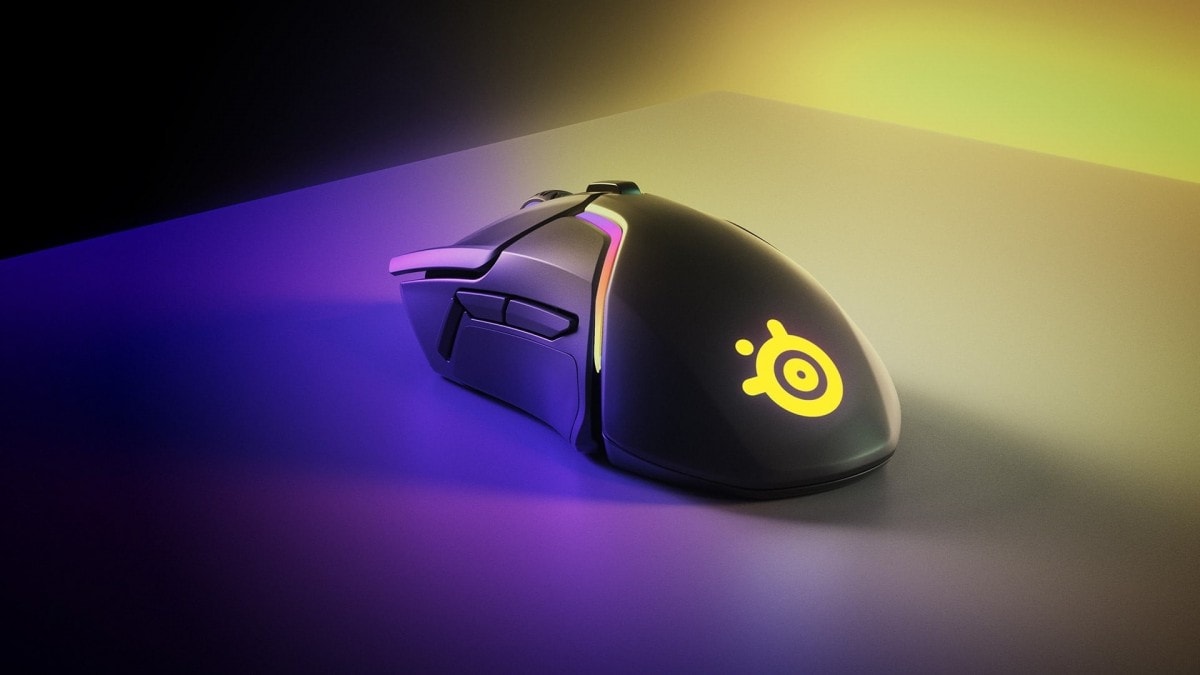 Pros
Proven ambidextrous shape and buttons
Flawless sensor
Really good clicks
Fast charging
Cons
Heavy as heck, 121 grams
No dongle storage
Pricey considering its competition
Why we picked the Rival 650 fifth
The Rival 600 is a great mouse and the Rival 650 is no different, but in its transition to a wireless version the 650 added on 25 grams of weight going from 96 grams on the Rival 600 to 121 grams on the Rival 650.
That extra heft makes the 650 a niche pick for people who exclusively like heavier mice. Weight aside, the mouse is solid, great shape, buttons, dual sensor for both tracking and lift off and good RGB.
Quick charging
The Rival 650 has meh battery life at 24 hours, but features quick charging, 15 minutes of charging will yield 3 hours of play time, not bad.
Get this mouse if for whatever reason you don't like the G703 shape, prefer an ambidextrous shape and don't mind a hefty mouse.
For the weightlifters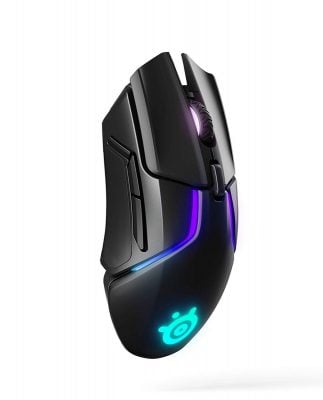 The fast charging Rival 650 has all the pros of the Rival 600 with wireless capability, as long as you don't mind the weight of the mouse.
See Price on Amazon
How we tested and picked
The main thing we do is play test a bunch with all the mice, it allows us to really figure out if the mouse is comfortable.
We play games in multiple genres so we don't have any gameplay blind spots, our current set of games are Apex Legends, Dota 2 and Starcraft 2, we feel this will represent a large portion of gaming across genres.
On top of play testing, we do a couple of more scientific tests. We test for acceleration on the sensor, jitter at high DPI and spinning out on the sensor. We also test for input lag and do a shake and rattle test to shake out any obvious build quality flaws.
We're evaluating mice on a very standard set of criteria that you need to look for in gaming mice, this is largely the same criteria for best gaming mouse overall:
On top of the above criteria, wireless mice have additional and different considerations.
Battery life and charging speed
Having a mouse die in the middle of a match is annoying.
The best wireless mice are going to have the battery life to last at least a few prolonged gaming sessions before dying. If the mouse does run out of juice the best wireless mice should make recharging less of a hassle either by having a quick recharge time, wireless charging, and/or the ability to charge while playing.
Response time and input lag
Wireless mice have long had the reputation of having more input latency than a wired mouse, well in 2019, that is no longer the case. The best wireless gaming mice have no additional input lag when compared to wired mice. Any mouse that introduced input lag is automatically out of consideration for this list.
Weight
Batteries do add a certain amount of weight to a wireless mouse that wired mice don't have to contend with. Any wireless gaming mouse that can manage to be lightweight with a battery is a huge deal, the combination of a light and wireless is really something in terms of freedom of movement.
USB dongle storage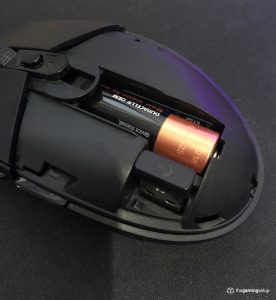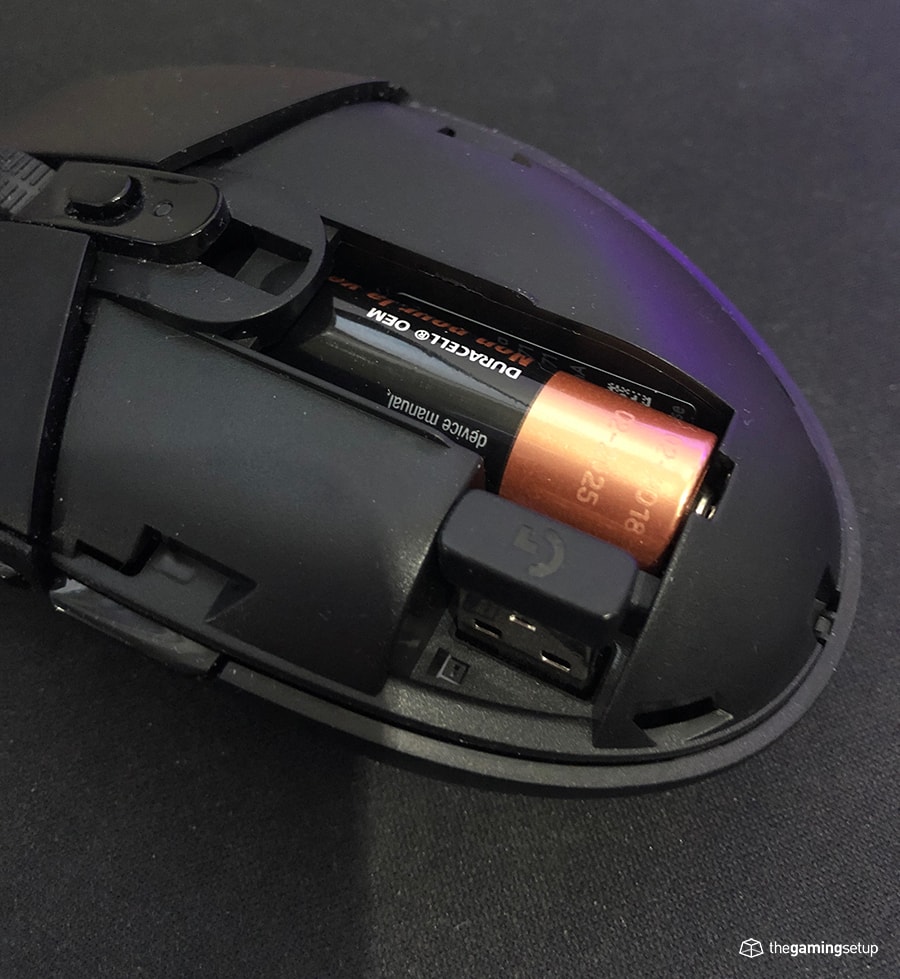 Having a spot to store the USB dongle when not in use or when travelling is a nice touch that I appreciate, it allows you to move around with your wireless mice and game on the go or use it for productivity at work.